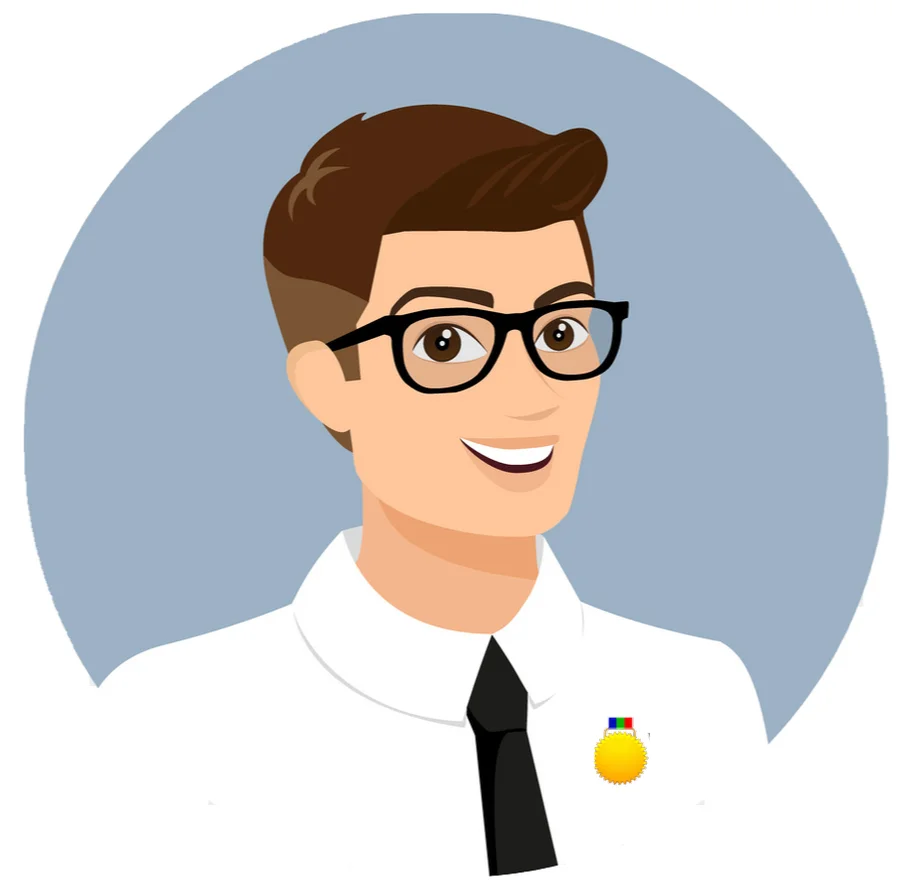 NovelVista
Last updated 22/07/2021
---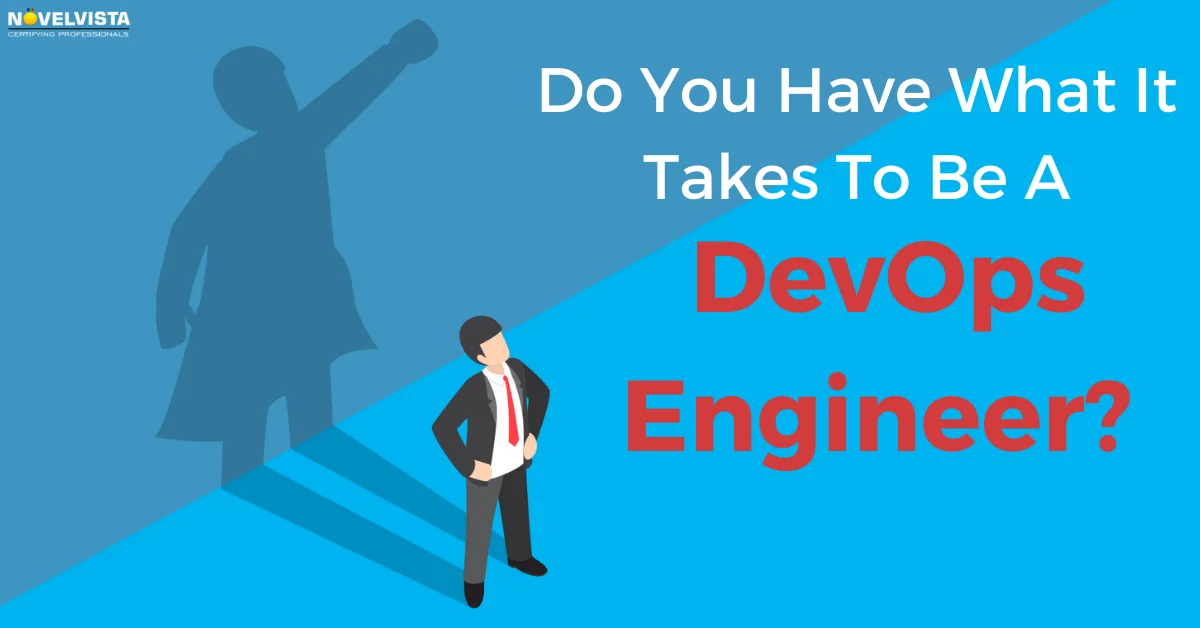 If you don't belong from the DevOps field, you might get confused about the particular job role called DevOps Engineer. As you know, DevOps is basically a framework that builds a bridge between Development and Operations.
So the question is, how does a DevOps Engineer come into the picture exactly?
What are his/her roles and responsibilities towards building a DevOps culture?
Is he someone who just focuses on writing codes? Or works as a system engineer as well simultaneously
Is a DevOps Engineer the only responsible person when it comes to the software delivery lifecycle?
In this blog, we will be answering all your queries regarding the roles and responsibilities of a DevOps Engineer, current market trends of DevOps Engineers, DevOps Engineer career path,
So let's start with the definition of DevOps Engineer first, shall we?
Who Is A DevOps Engineer?
A DevOps team of any organization is a collection of professionals like any other team. There are 2 main job roles in any DevOps team: Senior DevOps Engineer and DevOps Engineers under him. The Senior DevOps Engineer is the person who architects and plans the complete delivery process along with pointing out the tools that are needed, supervises the overall operation, and understands the entire environment. Other DevOps engineers in his team are responsible for implementing and maintaining the entire delivery process designed by the senior DevOps Engineer.
But the question still remains the same, what is the proper definition of a DevOps engineer?
A DevOps Engineer can be a developer, admin, or even a tester with an in-depth knowledge of Scripting and automation. And what their roles and responsibilities towards the organization would be? Let's move to the next part to know that.
DevOps Engineer Job Role And Responsibilities:
In our previous blog "How should your DevOps 1 year Resume look like", we have told you about DevOps Engineer job roles in bits and pieces.
While we are on this subject, let's list out the other job roles inside a DevOps team:
DevOps Evangelist

– The head of the DevOps team who is responsible for implementing DevOps

Release Manager – The one releasing new features & ensuring post-release product stability

Automation Expert – The guy responsible for achieving automation & orchestration of tools

Software Developer/ Tester – The one who develops the code and tests it

Quality Assurance – The one who ensures the quality of the product conforms to its requirement

Security Engineer – The person who is always monitoring the product's security & health
Now you must be thinking, what can be the reason behind mentioning the other job roles when we are particularly talking about DevOps Engineers?
Well, the reason behind it is, a DevOps engineer is a person who needs to know about all of it in detail. Here is an overview of a JioSaavn's DevOps engineer job post that can give you a slight idea about it:
To sum it up, we pointed out the major job roles and responsibilities of a DevOps Engineer right here:
DevOps Engineer Job Responsibilities:
Building and setting up new advancement apparatuses and foundation

Understanding the requirements of partners and passing on this to designers

Chipping away at approaches to mechanize and improve advancement and delivery forms

Testing and looking at code composed by others and dissecting results

Guaranteeing that frameworks are sheltered and secure against cybersecurity dangers

Distinguishing specialized issues and creating software modifications and 'fixes'

Working with programming designers and programming architects to guarantee that advancement follows to set up procedures and fills in as proposed

Arranging out undertakings and being associated with the venture
DevOps Engineer Job Requirement:
Excellent teamworking and communication skills

Knowledge of programming languages

Strong problem-solving skills

Good attention to detail

Excellent organizational and time management skills, and the ability to work on multiple projects at the same time

Awareness of DevOps and Agile principles.

Good knowledge of Python, Ruby, SQL

Sprint knowledge
DevOps Engineer Skills:
Just like any other job role, DevOps Engineers as well require to have some specific skillsets before stepping into the DevOps field. We have mentioned them in our blog "5 skills to be pinned in your DevOps Engineering journal". Let us mention them in brief once again for you:
Linux fundamentals and scripting

Infrastructure as code

Cloud experience and DevOps key concepts

Continuous integration and delivery

Knowledge of various tools and technologies (You can chec

k

here

to understand which tools would be useful for you)
DevOps Engineer Jobs:
"What do you think about DevOps implementation in your organization?"
Statista asked this question to several organizations in one of their survey conducted in 2017, then again conducted a similar survey in 2018. The results of the survey looked like this:
Source: https://www.statista.com/
From this, you can understand, how DevOps engineer job opening must be increasing every year. Even when 2020's pandemic hit us hard and almost the entire world has moved towards a work-from-home work structure, DevOps implementation continues to be proven useful. Our article "Remote work can hasten DevOps Success" tells the entire story of it. Even if you open Naukri.com right now, you'll see 2547 DevOps Engineer job listings over there.
According to payscale.com, in the US, a DevOps engineer gets paid an average of $ 93,062 per year. It varies from organization to organization:
Source: Glassdoor.com
Sounds interesting? Let's see the career path to become a DevOps Engineer then.
DevOps Engineer Carrer Path:
From our blog "The Roadmap To Your DevOps Career", you already have gotten some idea regarding your steps on a DevOps field. But, if you are entering a DevOps career, what path should you follow to make yourself desirable in the eyes of organizations?
Pretty simple! You need to follow these following steps:
Acquire the skills (both soft and technical) to that makes you DevOps ready

Sit for a DevOps Engineer certification exam

Put some effort into drafting your DevOps resume nicely

Gather the commonly asked DevOps interview questions and start preparing. (

These questions

might help you out)
Once you are done with all the steps, start applying for your DevOps Engineer interviews.
Conclusion:
A DevOps Engineer surely has a lot on his/her plate. But once you are properly trained for this job role, you will see even apart from a good pay scale, a DevOps Engineer's job role is pretty interesting too!
Wondering where to get your training done from? Check out our Microsoft certified DevOps Engineer training and Certification course and if you like what you see, apply right away!
Topic Related Post
About Author
NovelVista Learning Solutions is a professionally managed training organization with specialization in certification courses. The core management team consists of highly qualified professionals with vast industry experience. NovelVista is an Accredited Training Organization (ATO) to conduct all levels of ITIL Courses. We also conduct training on DevOps, AWS Solution Architect associate, Prince2, MSP, CSM, Cloud Computing, Apache Hadoop, Six Sigma, ISO 20000/27000 & Agile Methodologies.