Course Overview:
The ITIL Practitioner course offers practical direction for experts on how to receive and adjust ITIL for their association. This course follows the stage for people who have earned ITIL certification, particularly the individuals who have gone to any middle of the road modules, and know about the 'what' and 'why' of ITIL. And the ITIL Practitioner will center around the 'hows'.
This course contains intuitive assignments, devices, agendas, and directions on how to make the changes happen. You'll figure out how to portray, clarify, and recognized among the different components of being an ITIL Practitioner. In addition, it causes you by and by comprehending, figuring, and applying the learning and strategies to a reasonable situation.
The course likewise incorporates a toolbox and nonstop learning track to give you progressing support all through your change travel.
Note: Appearing for the certification exams is mandatory and the exam will happen on training day.
When is Next Batch
We've batches being conducted every weekend in Mumbai, Delhi, Pune, and Bangalore (Bengaluru) locations. Please enroll from this link:
Enroll Now
What will I learn?
In ITIL Practitioner training and certification course, you'll learn in-depth of following topics:
How to use service management concepts which are important drivers of CSI
How to apply ITSM guiding principles in a real world context
How to apply CSI approach to manage improvements in a given organizational context
How to use metrics and measurements to unable CSI
How to communicate effectively to enable CSI
How to apply organizational change management to support CSI
Syllabus:
IT Service Management concepts
Apply the concept of 'adopt and adapt' when using guidance in a given context

Analyze the importance of each element of a service
Applying the ITSM guiding principles
Apply the ITSM guiding principles
Applying the CSI approach
Describe the purpose and main outputs of each step of the CSI Approach

Use the CSI Approach tools and techniques

Apply the CSI approach to a given context
Using metrics and measurement
Define critical success factors (CSFs)

Determine key performance indicators (KPIs)

Analyse CSFs and KPIs

Define a current state assessment in a given context

Design a report in a given context

Apply knowledge of metrics and measurement
Communicating
Explain the nature, value, importance and benefits of good communication

Explain communication principles

Explain the purpose and value of communication tools and techniques

Use relevant communication tools \

Apply knowledge of communications when planning and implementing improvements
Applying organizational change management
Explain the role and impact of OCM in successful improvement

Describe the purpose and value of OCM activities

Use relevant OCM tools and techniques to support improvement in a given context

Apply knowledge of OCM when planning and implementing improvements
Benefits:
Organization Benefits:
Predictable Service Level

Better Risk Management

Better strategy implementation

In Depth understanding

Development of market spaces, service assets, service portfolio and implementation of service lifecycle become feasible

The ability to adapt quickly to new requirements

Increase in the success rate of changes and releases for the organization
Individual Benefits:
Become a ITIL Implementer in Organization

Better understanding IT Service Management

More Monetary Returns

Add value to your CV

Lead the Service Improvement Program

From ITIL Practitioner you will get learn the Big Picture of the organization and how you contribute effectively to make it better.
Is this Right for Me?
ITIL Practitioner is important for professionals who are working in Organization where Implementation of ITIL is done or going on
Director, AVP, VP

Project Manager/Director

Operations or IT Infrastructure Manager

Quality Assurance

Business Relationship Manager

Process Owner

Change Agent

IT Department, Division or Group Manager
Training Delivery Style:
This ITIL Practitioner Certification focuses on experiential learning. The material of this course is divided into 60-90 minutes of interactive sessions.

Not only this, if you are participating, expect yourself to get indulged with interesting group activities. By this, you will get a chance to put the theory into action.

This training will be nothing like any ordinary training you imagine. We follow a vast range of creative methodology which will allow you to wrack your grey matter and boost your energy up to participate.
The key features of our training program would be:
Training sessions in a storytelling format
Exhibition of concepts with the help of professional examples
Self-analysis and group discussions
Case studies as the application of the concepts which were taught
Vibrant presentations along with individual and team activities
Post-training reading suggestions
Job Prospects:
A lot depends on your professional background, experience, the speed at which you understand Information Technology Infrastructure Library and the interest you have in IT processes.

If you are entry-level or have a couple of years of IT experience, you can expect to be hired as a process coordinator. A process coordinator ensures that the administrative activities in a process are carried out as designed. Incident coordinator, change coordinator and configuration analyst are some of the coordinator roles available in Information Technology Infrastructure Library-based IT service management.

At a mid-management level, with a minimum of five years of experience, you may be asked to manage processes end to end. You will have coordinators reporting to you, and you would be accountable for ensuring that activities in service management are compliant to the processes. Problem manager, release manager and service desk manager are some of the managerial roles.
Cost of ITIL Practitioner
Standard cost for ITIL Practitioner Certification course is INR 30,000 per participant.
We keep coming with exciting discounts for our participants. Check the current discounted price by calling us. You can also drop an email enquiry and one of our executive will get back to you ASAP.
---
Calendar
| Name | Batch Dates | Batch Time | Action |
| --- | --- | --- | --- |
About Novelvista
We've Trained Professionals across Leading Enterprises Globally















Our Global Accreditations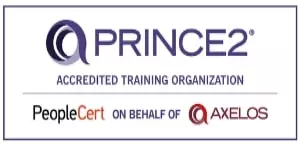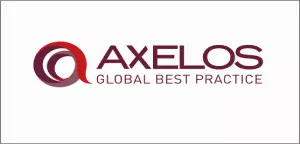 Reviews
---
Narendra Thapa
I have done my ITIL v3 course from Novelvista and I found the trainer has excellent knowledge of ITIL. He has given good examples of IT filed and we were very much connected with the examples and the process of ITIL. I would like to thanks Novelvista for helping us in understanding the ITIL process and keep up the good work.
---
Rajneesh Pandey
Hi All, this is one of the best institute for ITIL learning and certification. I will suggest everyone to go here if looking for ITIL knowledge.
---
Related Courses