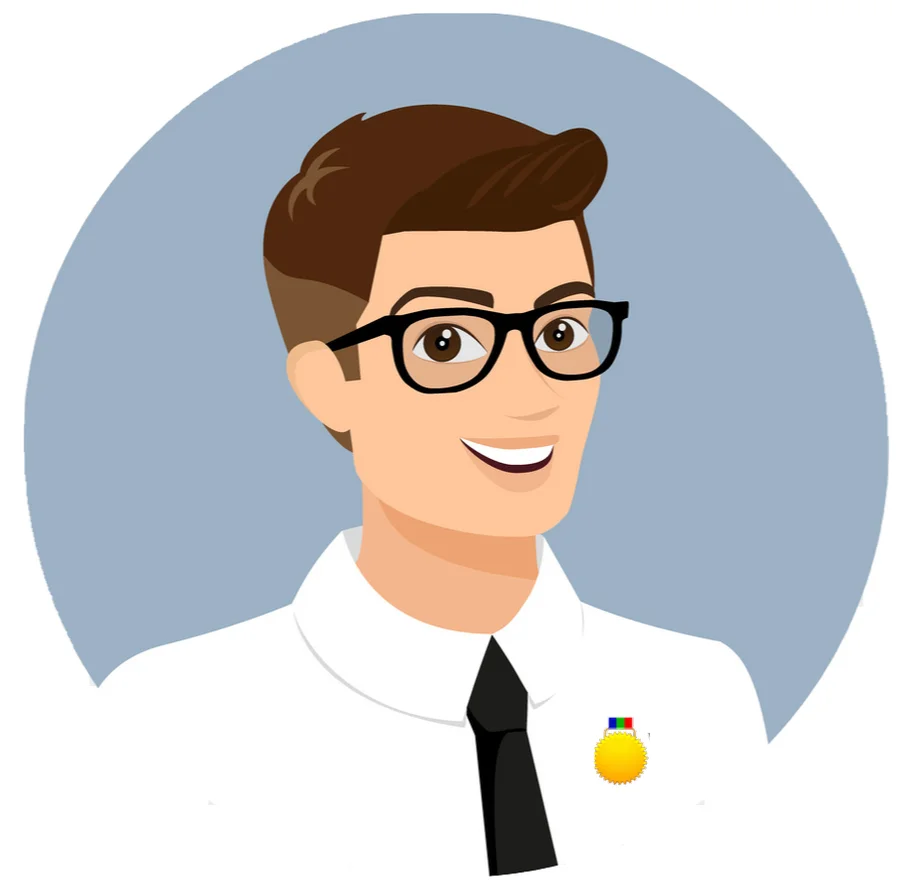 NovelVista
Last updated 22/05/2023
---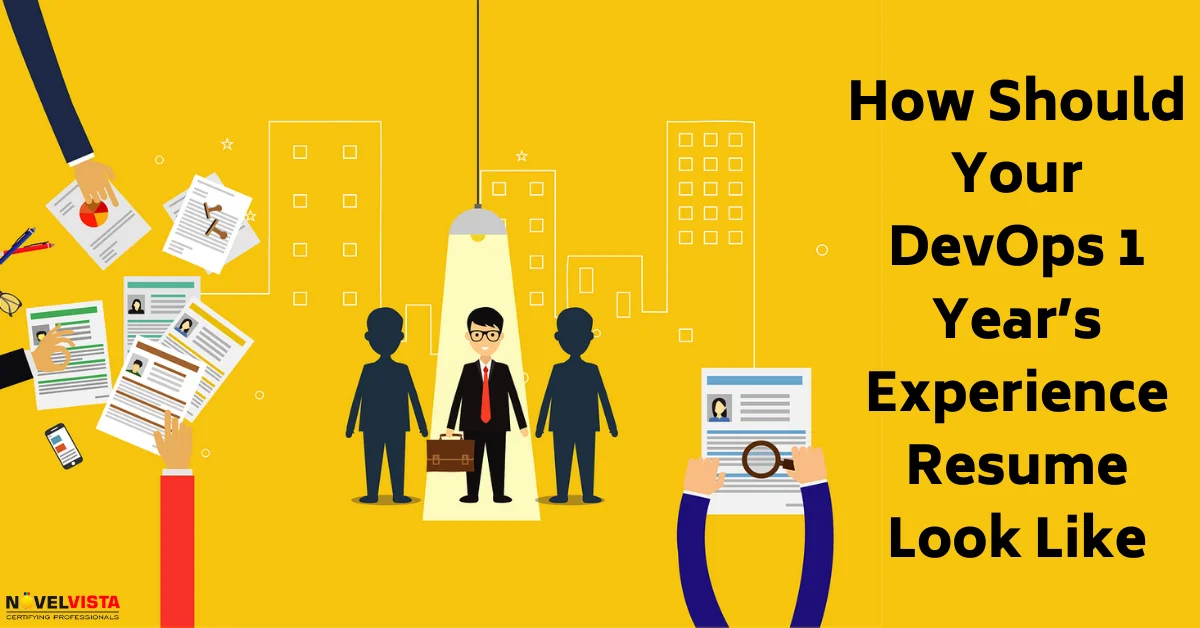 With DevOps being quite the talk of the modern times, a lot among you must be really excited to take up DevOps as a career. Maybe, some of you are already doing great in your DevOps career for a year or so, and looking forward to switching your job with a grand hike.
Is it right?
If it is, then this blog is solemnly just for you!
In this blog, we are going to give you some tips about how to make your DevOps 1 year's experience resume to crack an interview. If you are a part of DevOps fields for close to a year now, you should definitely follow these pointers by heart in order to crack your next big DevOps interview:
1. Staying up to date about DevOps trends: You can get all the DevOps updates in these top 8 DevOps journals. So keep an eye on them on a regular basis!
2. Knowing the important DevOps tools by heart: Our previous blog "Top 8 DevOps Tools List Used In 2020" can help you out to understand which DevOps tools are most trending in market now.
3. Research about the most asked DevOps interview questions: In this scenario, we can help you out a bit, since we have already handpicked the top 20 DevOps interview questions along with their answers for you.

Make your DevOps 1 year experience resume Shine: The last one, but the most important one on the list. If you have a year of DevOps experience, there will be specific skillsets your employer would demand you from. Remember about our blog "The Roadmap To Your DevOps Career"? The points mentioned there, are the ones all organizations want their DevOps guy to follow.
So today, we are going to talk about this 4th point and that is How to fine shape your DevOps 1-year Resume. 1st, let us show you some job descriptions from a few organizations' DevOps job posts.
Here you go:
DevOps Job Descriptions:
We have attached 2 snapshots below which are job responsibilities and requirements of workable.com right from their DevOps engineer job post:
Job Responsibilities:
Building and setting up new advancement apparatuses and foundation

Understanding the requirements of partners and passing on this to designers

Chipping away at approaches to mechanize and improve advancement and delivery forms

Testing and looking at code composed by others and dissecting results

Guaranteeing that frameworks are sheltered and secure against cybersecurity dangers

Distinguishing specialized issues and creating programming refreshes and 'fixes'

Working with programming designers and programming architects to guarantee that advancement follows set up procedures and fills in as proposed

Arranging out undertakings and being associated with venture the executives choices.
Job Requirements:
Excellent teamworking and communication skills

Knowledge of programming languages

Strong problem-solving skills

Good attention to detail

Excellent organizational and time management skills, and the ability to work on multiple projects at the same time

Awareness of DevOps and Agile principles.

Good knowledge of python, Ruby, Sql

Sprint knowledge
Got a little bit of idea at least about the organization's requirement, didn't you?
Now the question is, do all organizations demand the same?
Let's look at JioSaavn's DevOps Engineer job description as well:
Just like that, you can go browse through naukri.com, glassdoor, or any other job portals to check out the DevOps Engineer job description. You'll end up summarizing that all of them want their DevOps Engineers to possess these following skillsets:
Good hands-on knowledge of Source Code Management (Version Control System) tools like Git and Subversion

Proficient in developing Continuous Integration/ Delivery pipelines

Experience with automation/ integration tools like Jenkins

Knowledge of major cloud service providers, like AWS, Azure, etc.

Good understanding of Infrastructure as Code (Programmable Infrastructure), and how you can achieve that by using tools like Puppet, Chef, Ansible, etc.

Hands-on experience of software containerization platforms like Docker and container orchestration tools like Kubernetes and Docker Swarm.
So here:
We have created a Sample DevOps Engineer 1 year Experience Resume which you can tweak and use for your next job interview easily.
Conclusion:
Think you are missing some of the skills? Then, you are in a dire need of DevOps Engineer training sessions. And you never know, your one DevOps engineer certification might prevent your CV from getting lost in the heap of CVs on HR's desk!
Also, stay tuned to our blogs and articles. You might end up in gaining some exclusive DevOps knowledge that your competitors lack right here!
Topic Related Post
About Author
NovelVista Learning Solutions is a professionally managed training organization with specialization in certification courses. The core management team consists of highly qualified professionals with vast industry experience. NovelVista is an Accredited Training Organization (ATO) to conduct all levels of ITIL Courses. We also conduct training on DevOps, AWS Solution Architect associate, Prince2, MSP, CSM, Cloud Computing, Apache Hadoop, Six Sigma, ISO 20000/27000 & Agile Methodologies.