Course Overview:
CompTIA Security+ training and certification is aimed towards delivering the core knowledge required of any cybersecurity role and provides a springboard to intermediate-level cybersecurity jobs. Security+ training subsumes best practices in hands-on trouble-shooting to make sure that security professionals have practical security problem-solving skills. Cybersecurity professionals with Security+ are enlightened about how to address security incidents and not just identify them. Security+ is compliant with ISO 17024 standards and approved by the US DoD to meet directive 8140/8570.01-M requirements. CompTIA Security+ training also helps you in gaining skills you'll be needing to install and configure systems to secure applications, networks, and devices; perform threat analysis and respond with appropriate mitigation techniques; participate in risk mitigation activities; and operate with an awareness of applicable policies, and laws.
Key Features
Expert Trainers with 18+ years of industry experience

Study materials accredited by DevOps Institution

Practice tests to make you certification ready

CompTIA Security plus online training
Course Curriculum
CompTIA Security+ training course's curriculum is mainly intended towards delivering a core understanding of:
Secure networks and applications

Perform threat analysis

Risk Management

Cryptography

Identity and Access Management

LAN

Secure Protocols

Vulnerability Scanning Assessment

Incident Response
Syllabus:
Chapter 01 - Risk Management
Introduction
The CIA of Security Threat Actors What is Risk Managing Risk
Using Guides for Risk Assessment Security Controls
Interesting Security Controls Defense in Depth
IT Security Governance Security Policies Frameworks
Quantitative Risk Calculations Business Impact Analysis Organizing Data
Security Training
Third-Party Agreements
Chapter 02 - Cryptography
Cryptography Basics Cryptographic Methods Symmetric Cryptosystems Symmetric Block Modes RSA Cryptosystems
Diffie-Hellman PGP GPG
Hashing HMAC
Steganography Certificates and Trust Public Key Infrastructure Cryptographic Attacks
Identification Authorization Concepts Access Control List Password Security Linux File Permissions
Windows File Permissions User Account Management AAA
Authentication Methods Single Sign-On
Chapter 03 - Identity and Access Management
Identification
Authorization Concepts
Access Control List
Password Security
Linux File Permissions
Windows File Permissions
User Account Management
AAA
Authentication Methods
Single Sign-On
Chapter 04 - Tools of the Trade
OS Utilities
OS Utility ipconfig
Network Scanners
Protocol Analyzers
SNMP
Logs
Chapter 05 - Securing Individual Systems
Denial of Service
Host Threats
Man in the Middle
System Resiliency
RAID
NAS and SAN
Physical Hardening
RFI, EMI, and ESD
Host Hardening
Data and System Security
Disk Encryption
Hardware Firmware Security
Secure OS Types
Securing Peripherals
Malware
Analyzing Output
IDS and IPS
Automation Strategies
Data Destruction
Chapter 06 - The Basic LAN
LAN Review
Network Topologies Review
Network Zone Review
Network Access Controls
The Network Firewall
Proxy Servers Honeypots
Virtual Private Networks IPSec
NIDS NIPS SIEM
Chapter 07 - Beyond the Basic LAN
Wireless Review
Living in Open Networks
Vulnerabilities with Wireless Access Points
Cracking WEP
Cracking WPA
Cracking WPS
Wireless Hardening
Wireless Access Points
Virtualization Basics
Virtual Security Containers
IaaS PaaS SaaS
Deployment Models Static Hosts
Mobile Connectivity
Deploying Mobile Devices
Mobile Enforcement
Mobile Device Management
Physical Controls
HVAC
Fire Suppression
Chapter 08 - Secure
Secure Applications and Protocols Network Models
Know Your Protocols
TCP IP Know Your Protocols
Applications Transport
Layer Security
Internet Service Hardening
Protecting Your Servers
Secure Code Development
Secure Deployment Concepts
Code Quality and Testing
Chapter 09 - Testing Your Infrastructure
Vulnerability Scanning Tools
Vulnerability Scanning Assessment
Social Engineering Principles
Social Engineering Attacks
Attacking Web Sites
Attacking Applications
Exploiting a Target
Vulnerability Impact
Chapter 10 - Dealing with Incidents
Incident Response
Digital Forensics
Contingency
Planning Backups
Eligibility:
You are eligible for the CompTIA Security+ training course if you are working in any of the following fields:
System Administrator

Security Administrator

Security Specialist

Security Engineer

Network Administrator

Junior IT Auditor

Penetration Tester

Security Consultant
Prerequisites:
There are no specific prerequisites as such for CompTIA Security+ certification but it is recommended that participants take the Network+ certification before taking the Security+ training and certification exam.
CompTIA Security+ Certification Cost:
To grab our offer price, you can drop your query via. Email or you can call us for current discounted rates.
CompTIA Security+ Training Delivery Style:
This CompTIA Security+ Certification focuses on experimential learning. The material of this course is divided into 60-90 minutes of interactive sessions.
Not only this, if you are participating, expect yourself to get indulged with interesting group activities. By this, you will get a chance to put the theory into action.
This training will be nothing like any ordinary training you imagine. We follow a vast range of creative methodology which will allow you to wrack your grey matter and boost your energy up to participate.
The key features of our training program would be:
Training sessions in a storytelling format

Exhibition of concepts with the help of professional examples

Self-analysis and group discussions

Case studies as the application of the concepts which were taught

Vibrant presentations along with individual and team activities

Post-training reading suggestions
Faculty:
CompTIA Security+ training will be delivered by accredited trainers. The instructors for this course are highly experienced professionals with 16+ years of industry experience and have trained more than 7000 professionals.
Benefits of CompTIA Security+ Certification:
After your CompTIA Security+ Certification, you'll accomplish:
Hands-on practical skills, ensuring the security professional is better prepared to problem solve a wider variety of issues.
The latest trends and techniques in risk management, risk mitigation, threat management, and intrusion detection.
Examination Format:
Exam Format - Objective Type, Multiple Choice
Exam Duration - 90 minutes
No. of Questions - 90 (multiple-choice questions)
Passing Criteria - 750 (on a scale of 100-900)
Certificate – Within 5 business days
Result - Immediately after the exam
Closed book
---
Calendar
| Name | Batch Dates | Batch Time | Action |
| --- | --- | --- | --- |
About Novelvista
In our CompTIA Security+ course, our accredited trainers walk you through the objectives covered in CompTIA's Security+ certification exam thoroughly. With a hands-on focus, this CompTIA Security+ course will teach you about threat and vulnerability management, cyber incident response, and various security architectures and tools. With a string of creative methodologies like real-life case studies, vibrant presentations, group discussion, and team activities, a finely delivered course content by the trainer will give you a clear picture of Cybersecurity roles and responsibilities, Frameworks and security controls, Risk evaluation, Penetration testing processes, Reconnaissance techniques, Vulnerability management requirements, Asset inventory, Data classification, Vulnerability management processes, Vulnerability scanners, Microsoft baseline security analyzer, Vulnerability feeds and SCAP, Configuring vulnerability scans, Vulnerability scanning criteria, Exploit frameworks, Remediating vulnerabilities, Secure software development, Cyber Incident Response, Security Architecture along with all the nook and corners of Cybersecurity Analysis.
CompTIA Security+ Training In Pune:
CompTIA Security+ training in Pune provides you with the foundational knowledge to fully prepare for the CompTIA Security+ certification examination. This certification is an intermediate level certification that works as a pathway of your Cybersecurity Analyst career. Our concise study material in the form of both hard and soft copy recorded versions of virtual training sessions, and post-training reading suggestions provided by our trainers are the main key components that help you prepare well for CompTIA Security+ certification exam. After the completion of the course, we provide you with free practice tests to give you a brief idea about how the main certification exam will look like, which helps you to go through the certification exam swiftly. CompTIA Security+ training in Pune is a cost-effective course with the highest amount of ROI that comes with amazing discounts very often. Drop an inquiry now to know the current offers we have in store.
We've Trained Professionals across Leading Enterprises Globally















Our Global Accreditations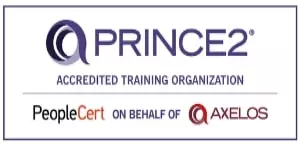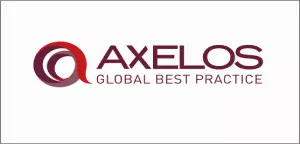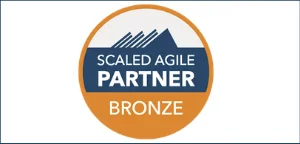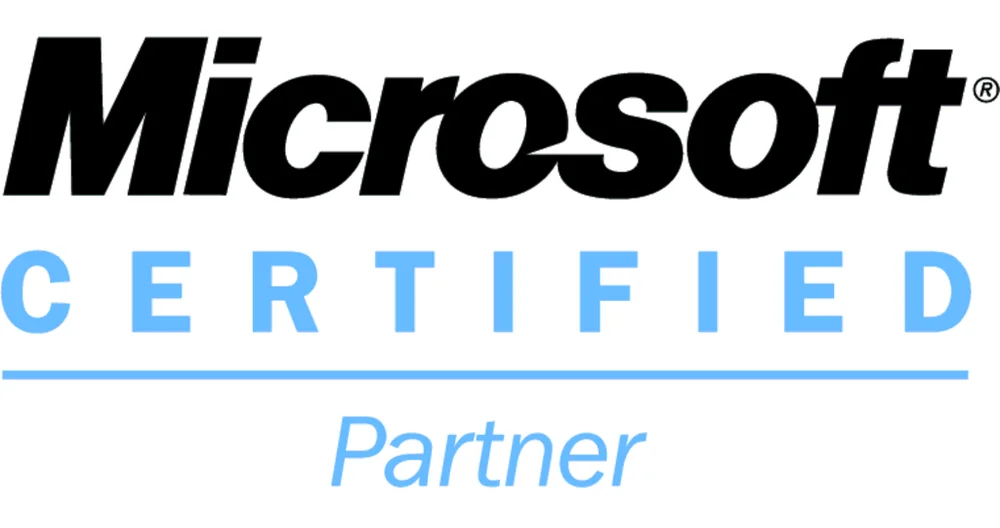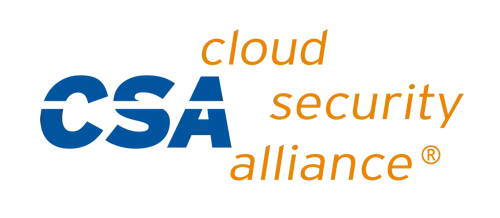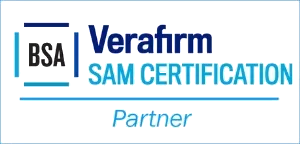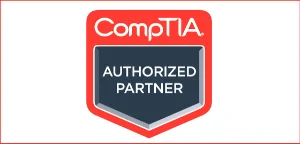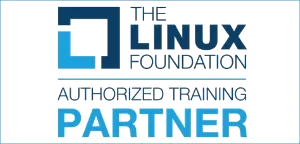 Reviews
---
Sayali Patil
This was a very immersive and interesting course from NovelVista a lot of self-learning to be done on your own to really understand and put together into practice the technology into your own course and workflow.
---
James Abot
Much obliged to you for this course. I get know understanding and information in utilizing various types of online apparatuses which are helpful and viable. I'll utilize some of them during my exercises. Also, heaps of much obliged.
---