Course Overview:
ISO 22301:2019 Business Continuity Management Lead Auditor training and certification program aims towards delivering knowledge about the key concepts of business continuity, keeping your concept clear about the benefits of a business continuity management system, and making you familiar with the requirements of ISO 22301. The concept of Business Continuity Management lies within how an organization will react to a natural disaster or cyber attack. Our ISO 22301 Lead Auditor Course covers all the aspects of Business Continuity Management along with the policies and procedures developed, tested, and used when an incident occurs. The policy defines the program's scope, key parties, and management structure. It needs to describe the necessity of the business continuity criticality of governance in this phase. Business continuity management provides you with a knowledge of the roots of the creation and modification of a business continuity plan checklist and the identification of the team responsible for implementation. In a nutshell, Business Continuity Management training explains the business needs, revenue-generating components of the company, external-facing aspects, or some other subset of the total organization.
Key Features:
3 days of online and classroom Business Continuity Management training sessions

Free Business Continuity Management Study Materials

Business Continuity Management practice tests

Post-training reading suggestions to crack Business Continuity Management Certification exam
Course Curriculum:
ISO 22301:2019 Lead Auditor courses curriculums are aimed towards:
Understand a business continuity management system (BCMS) and its processes based on ISO 22301

Acknowledge the relationship between ISO 22301 and other standards and regulatory frameworks

Understand the auditor's role in planning, leading, and following up on a BCMS audit in accordance with ISO 19011

Interpret the requirements of ISO 22301 in the context of a BCMS audit

Plan an audit, lead a team of auditors, draft reports, and follow up on an audit

Act with due professional care during an audit
Eligibility:
You are eligible for our Business Continuity Management training session if you belong from one of the following fields:
Auditors seeking to perform and lead business continuity management system (BCMS) audits

Managers or consultants seeking to master the business continuity management system audit process

Individuals responsible to maintain conformity with the BCMS requirements in an organization

Technical experts seeking to prepare for the business continuity management system audit

Expert advisors in business continuity management
Syllabus:
1. Context of the Organization :
The external context of the organization.
The internal context of the organization.
The importance of the needs and expectations of interested parties.
The importance of legal and regulatory requirements.
Business Continuity Management System (BCMS)
The scope of the BCMS.
What a BCMS

2. Leadership :
Management Commitment & Policy
The vital implications of management commitment.
How to manage business continuity.
The elements of a business continuity policy.
Roles & Responsibilities

3. Planning & Support :
Planning
Addressing risk and opportunities within the BCMS.
Business continuity objectives are established and managed.
Support
The necessary resources for planning
The importance of incident response personnel.
Level of competence of persons undertaking BCMS work
Communication regarding business continuity in the organization.
Information and a document management system.
Awareness regarding the BCMS in the organization.

4. Operation :
Planning & Control
The elements of the BCMS.
The BCMS for effective operational planning and control.
Management of the BCM environment is established.
Maintenance of business continuity is established.
Outcomes indicative of an effective BCM.


5. Business Impact Analysis & Risk Assessment :
Purpose of the Business Impact Analysis and its content.
Concept of business impact and different types of impact.
Basic concepts of the Business Impact Analysis.
Concept of Risk Assessment and the different elements.
BCM related threats, risks and impact.
Strategy and Procedures
Relationship between the business continuity strategy and the procedures.
Establishing and implementing business continuity procedures.
Business Continuity Plan.
Procedures included in the Business Continuity Plan.

6. Performance Evaluation and Improvement :

Exercising, Testing, Monitoring, Measurement, Analysis and Evaluation
Exercising and testing the business continuity plan and
How to ensure its effectiveness and readiness
Process of internal audit and how to secure conformity.
Purpose of the Management Review.
Importance of acting on nonconformities and taking corrective actions.
Importance of continual improvement of the BCMS and its content.
Pre Requisites:
Participants who attend this training course should have a fundamental understanding of business continuity concepts and a detailed knowledge of BCMS audit principles.
Key Benefits:
ISMS planning, business continuity activites
Leadership responsibilities
Internal ISMS audits
ISMS improvement
Control objectives and controls
About Certification Exam
There will be a multiple-choice exam of 40 marks.
You need to acquire 26+ marks to clear the exam.
If you fail, you can retake the exam after one day.
In case Participant does not score passing percentage then they will be granted a 2nd attempt at no additional cost. Re-examination can be taken up to 30 days from the date of the 1st exam attempt.
ISO 22301 Lead Auditor training & certification will be delivered by accredited trainers. The instructors for this course are highly experienced professionals with 10+ years of combined industry experience and having trained more than 4000 professionals.
His core expertise includes:
ITIL Consulting & Implementation
GAP Analysis, ISO Audits
Process/Service Improvement Using Lean Six Sigma
Process Definition, Implementation & Compliance
ISMS (ISO 27001)
Quality Assurance & Program Governance
Professional Achievements:
Certified ITIL V2 Master
ITIL V3 Expert
AXELOS Accredited Trainer
PRINCE2 Practitioner
PMP Certified
Lean Six Sigma Black Belt
ISO 27001 Lead Auditor
ISO 20000 Lead Auditor
ISO 22301 Lead Auditor
---
Calendar
| Name | Batch Dates | Batch Time | Action |
| --- | --- | --- | --- |
About Novelvista
We have curated our Business Continuity Management training and certification course over the year with the inputs of our previous participants and brought a lot of changes. Since nobody likes boring classroom training, we make sure that no participants feel that way while attending our Business Continuity Management training sessions. We have trainers in our team who are working with some big names of the industry for over 16 years and trained over 7000 professionals who are at the top in their field today. They introduced an advanced training methodology in our Business Continuity management classrooms that include a string of creative methods. Instead of giving some textbook speech, they interact with you in a way that makes you feel like listening to Business Continuity Management stories. The whole Business Continuity Management session is based on the interaction between your trainer and you where you can clear up all your doubts.
ISO 22301 Lead Auditor Training In Pune:
ISO 22301 Lead Auditor Training session Pune is designed with a bunch of creative methodologies that will allow you to visualize the real-life scenarios you'd be facing as an ISO 22301 Lead Auditor and boost your energy up to participate as well. It includes the mentor's training delivery style, an exhibition of concepts with the help of professional examples, self-analysis and group discussions, case studies as the application of the concepts which were taught, vibrant presentations along with individual and team activities, and many more. Our ISO 22301 Lead Auditor trainers are the industry experts with vast knowledge Internal Auditing, the norms of ISO 22301, tricks, and hacks of business continuity management. Apart from being an expert in the Business Continuity Management field, many of them are ITIL v3 Expert, PRINCE2 Practitioner, and PMP Certified. Hence, if you are switching fields or trying to implement ISO 22301 practices by removing the age-old method they can be a big help for you. All of our trainers are accredited by AXELOS. The knowledge you gain in our classrooms will be of great use while appearing for ISO 22301 Lead Auditor certification examination. Once you pass the examination and receive your certification within 5 business days, you'll be known as a Certified ISO 22301 Lead Auditor.
After the completion of your ISO 22301 Lead Auditor Training, you'll be able to:
Understand the key concepts of business continuity

Introduce business continuity management to your organization

Identify the main requirements of ISO 22301

Identify critical business functions and potential disruptions.
We've Trained Professionals across Leading Enterprises Globally















Our Global Accreditations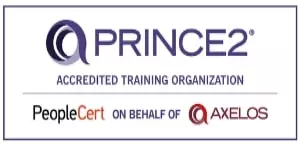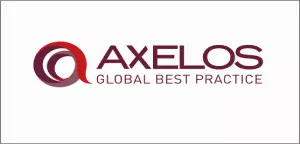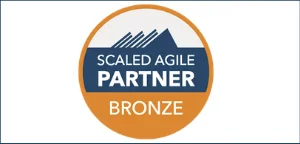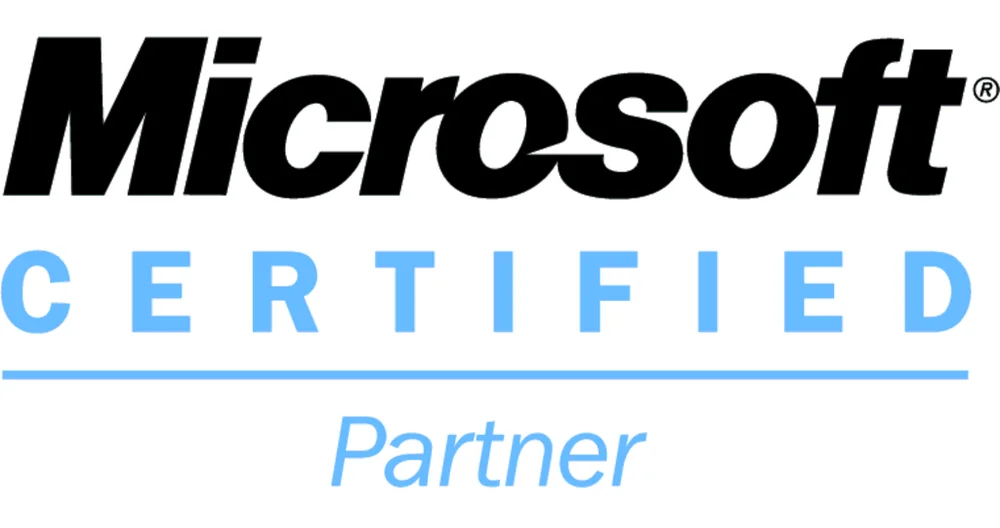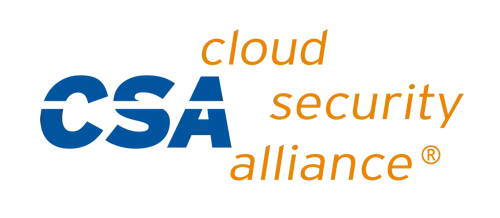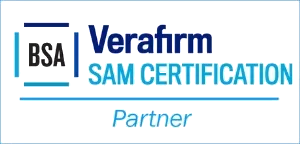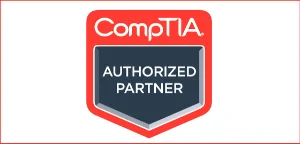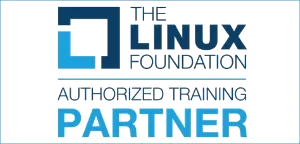 Reviews
---
Partha Bhattacharjee
Had an awesome experience learning from one of the best in industry for Deep knowledge in lean Six Sigma Trainer @Dharmesh. It indeed is a pleasure to learn from a trainer like Dharmesh, a knowledge rich and detail oriented ?More
---
Mahadeo Jagdale
I have attended Six Sigma training in Novelvista. Their trainer is excellent and knowledgeable. He had taught us the topics in an easy way and we understood those very well. Thanks for such a wonderful training! I would like to appreciate Bhushan too, who gave me thorough information about the course. Looking for further courses! Kudos to Novelvista team!!
---
Sandeep Prakash
Highly recommend this institute for Trainings and getting certified... They have best quality trainers with industry experience. Specially dharmesh (The best trainer for Six sigma training) and also thanks alot to snehal (The best one to guide and clear your doubts) who guided and cleared all my queries and gave me clear picture about the process and certifications.