Course Overview:
Six Sigma Green Belt and Six Sigma Black Belt Certifications are the keys to prove yourself as an expert in the field of Quality Management. Six Sigma Green Belt Certification provides you with detailed knowledge of Six Sigma principles and DMAIC framework. The main objective of Six Sigma Green Belt certification is to prepare yourself to become a key stakeholder in leading, and implementing lean six sigma projects in your organization, describe how to identify an improvement project in the Define phase, measure process and product in the Measure phase, perform data analysis and hypothesis testing in the Analyze phase, identify the possible improvement actions for the performance of variations in the Improve phase, define efficient operating levels for inputs and outputs in the Control phase. Six Sigma Black Belt Certification, one the other hand, aims towards delivering a clear understanding of performing organization-wise planning and management, implementing new best practices and processes to follow Six Sigma, handling team management, DMAIC methodology, learning lean concepts such as 5S, waste reduction, process mapping, value stream mapping, mistake proofing, applying basic and more advanced statistical analyses, working with multiple levels of leadership to remove barriers and achieve project success, closing projects and hand over control to process owners, presenting projects to instructors, peers and managers. In our Six Sigma Combo Belt course, you will get access to both Six Sigma Green Belt and Six Sigma Black Belt certification.
Key Features:
Course curriculum:
Six Sigma Combo Belt certification course curriculums mainly focus on:
Introduction to Six Sigma

Development & History

Define Phase: understanding six sigma, DMAIC, VOC to CTQ, COPQ, FTY, RTY, Project Charter, Pareto Analysis, Elements of Waste

Measure Phase: Introduction, Cause & Effect Analysis, SIPOC, FMEA, MSA

Analyze Phase: Overview, Minitab, Hypothesis testing

Improve: Overview, Correlation, Regression, DoE

Control Phase: Overview, Mistake-Proofing, SPC

Practice Projects
Eligibility:
People who belong to the following fields, are eligible for Six Sigma Combo Belt certification:

Those who wish to become part of companywide Six Sigma practices and/or Improvement Projects

Working Executives who want to become Six Sigma Experts. (e.g. Quality Assurance Engineers, Project Managers, Team leaders, Software Professionals, Practitioners, Software Quality Assurance team members and Senior Management)

Those who want to get certified as Six Sigma Combo Belt

Future managersAny other professional members who are doing research, innovations or consulting in process improvement practices

Management and Engineering Students are desirous to be more resourceful and employable
Course Content:
Introduction to Six Sigma
Development & History
Define Phase: understanding six sigma, DMAIC, VOC to CTQ, COPQ, FTY, RTY, Project Charter, Pareto Analysis, Elements of Waste
Measure Phase: Introduction, Cause & Effect Analysis, SIPOC, FMEA, MSA
Analyze Phase: Overview, Minitab, Hypothesis testing
Improve: Overview, Correlation, Regression, DoE
Control Phase: Overview, Mistake-Proofing, SPC
Practice Projects
Lean Six Sigma Certification Benefits:
Understand the value of Six Sigma
Understand organizational drivers and metrics
Understand Organisational goals and six sigma projects
Understand the lean principles in the organization
Understand how Quality Function Deployment fits into the DFSS process
Analyze the difference between DFMEA and PFMEA
Understand the road map for DFSS (Design for Six Sigma)
Analyze the process elements (Recognize how processes cross various functional areas and the challenges that result for process improvement efforts)
Learn to identify process owners, internal and external customers, and other stakeholders in a project
Learn to identify how projects impacts the customers
To identify various methods for collecting the feedback of the customers
Learn to use graphical, statistical and qualitative tools
Learn to convert customer feedbacks into project goals and objectives
Certification & Exam:
Certification of Lean Six Sigma Combo Belt shall be awarded to all the delegates upon the successful completion of this course and examination.
Exam Format - Objective Type, Multiple Choice
Open Book - Yes
Exam Duration - 2 Hours
No. of Questions - 75
Passing Criteria - 52 out of 75 (70%)
Training Delivery Style:
This Lean Six Sigma GB+BB Certification focuses on experiential learning. The material of this course is divided into 60-90 minutes of interactive sessions.

Not only this, if you are participating, expect yourself to get indulged with interesting group activities. By this, you will get a chance to put the theory into action.

This training will be nothing like any ordinary training you imagine. We follow a vast range of creative methodology which will allow you to wrack your grey matter and boost your energy up to participate.
The key features of our training program would be:
Training sessions in a storytelling format
Exhibition of concepts with the help of professional examples
Self-analysis and group discussions
Case studies as the application of the concepts which were taught
Vibrant presentations along with individual and team activities
Post-training reading suggestions
Training Faculty:
This Six Sigma training program will be delivered by our accredited trainers using accredited training material.
Trainers for this batch are highly experienced professionals with 15+ years of industry experience. They are working in various top MNCs as Six Sigma consultants and delivering professional training as freelance consultants with NovelVista.
They deliver training for more than 6 years and trained more than 5000 professionals.
His core expertise includes:
Six Sigma Consulting & Implementation
Process/Service Improvement Using Lean Six Sigma
Process Definition, Implementation & Compliance
Process Hygiene (ISO 20000)
Quality Assurance & Program Governance
Instructors Achievements
AXELOS Accredited Trainer
PRINCE2 Practitioner
PMP Certified
Certified ITIL V3 Master
PMP Certified
Lean Six Sigma Black Belt
---
Calendar
| Name | Batch Dates | Batch Time | Action |
| --- | --- | --- | --- |
About Novelvista
To start with, you won't get any institution who provides you with both Six Sigma Green Belt and Six Sigma Black Belt certification in one go. We are the first ones who are bringing it to you in a very reasonable amount. We create a whole new training culture to teach you about Six Sigma that is being welcomed across the industries increasingly day by day. Our Six Sigma classrooms are the hubs of interaction, group discussion, and sharing experiences. At the end of the sessions, we assure that you will be well versed in continuous integration, continuous deployment, and continuous feedback that will change your entire perspective towards the way you work. Also, we provide you with accredited study materials and ample amount of practice tests so that you don't face any difficulties during your Six Sigma Combo Belt examination.
The main goal of Six Sigma Combo Belt training in pune is to make you an expert in Six Sigma field. Six Sigma Combo Belt certification is an integrated program that teaches the participants about lean principles and Six Sigma concepts/methodology. To acquire the certificate one needs to complete the examination from GSD Council.
Professionals who will go through the Six Sigma Combo Belt training will grasp the course contents of both Six Sigma Black Belt and Six Sigma Green Belt certification. Hence, they will be responsible for strategizing and planning the project. You will also be responsible for training the other employees in the organization for yellow and green belts. Six Sigma combo belt certified professionals can work in cross-functional departments. They work closely with the strategic and planning team of the organization. This certification is mostly beneficial for experienced professionals or the top management leaders of the organization consultants and technologists.
We've Trained Professionals across Leading Enterprises Globally















Our Global Accreditations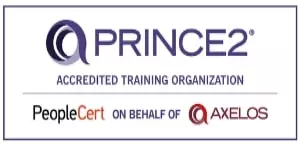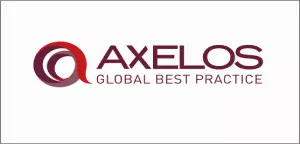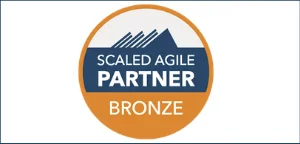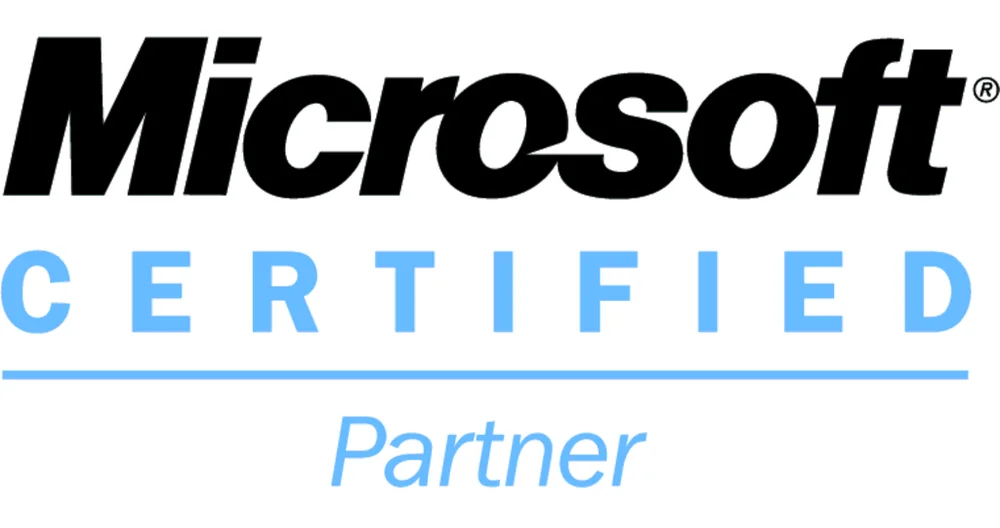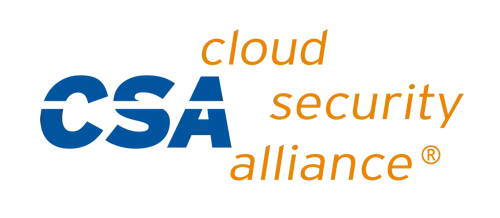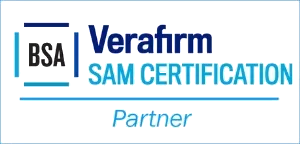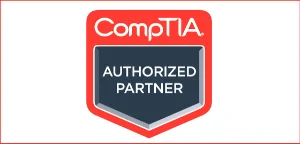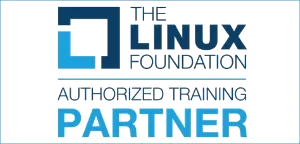 Reviews
---
Partha Bhattacharjee
Had an awesome experience learning from one of the best in industry for Deep knowledge in lean Six Sigma Trainer @Dharmesh. It indeed is a pleasure to learn from a trainer like Dharmesh, a knowledge rich and detail oriented ?More
---
Mahadeo Jagdale
I have attended Six Sigma training in Novelvista. Their trainer is excellent and knowledgeable. He had taught us the topics in an easy way and we understood those very well. Thanks for such a wonderful training! I would like to appreciate Bhushan too, who gave me thorough information about the course. Looking for further courses! Kudos to Novelvista team!!
---
Sandeep Prakash
Highly recommend this institute for Trainings and getting certified... They have best quality trainers with industry experience. Specially dharmesh (The best trainer for Six sigma training) and also thanks alot to snehal (The best one to guide and clear your doubts) who guided and cleared all my queries and gave me clear picture about the process and certifications.