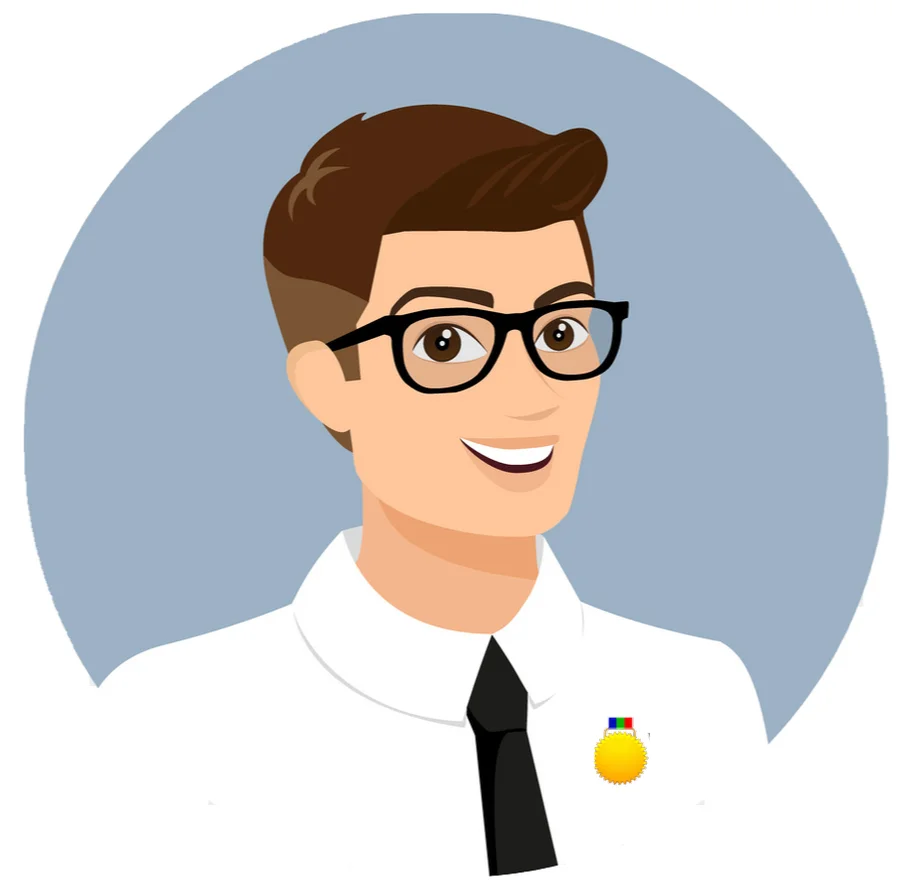 NovelVista
Last updated 10/10/2023
---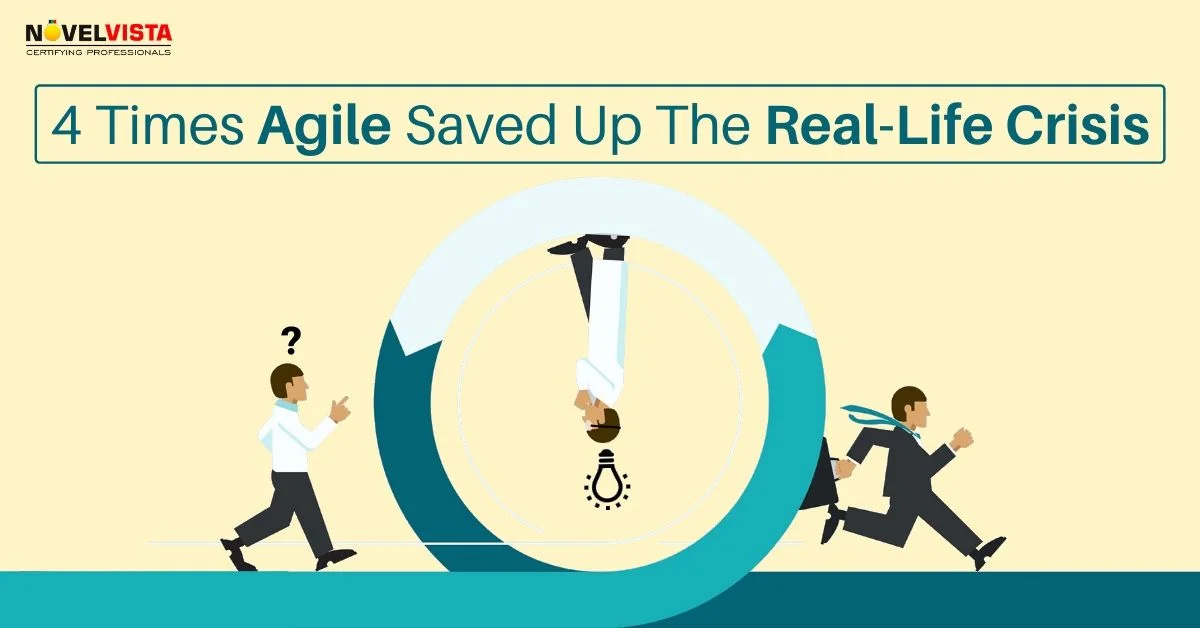 How does Agile work when it comes to a real-life crisis?
Does it Really Work?

Whenever we talk about Agile, you must feel like asking this question.
Remember the time when a new, good-looking student just got shifted to your school from some different high school due to his father's transfer? That new peep always had way around with all of your classmates, they'd tell you stories about the skills of the student. But you didn't really believe in them till the time you saw that person in action with those skills. Isn't that correct?
Well, that is the basic human nature. When it comes to technology, it's the same. We don't tend to trust technologies which we haven't worked on or at least have seen some case studies where it has shown it's efficiency. No matter how the blog represents them in the rose coated version, people who have experienced thorns of several technologies in their entire career, know the pain points of adopting new technology without any background check.
In the same way, we too have spread good words about Agile in our previous blog "A for Agile: The new ABC's in the industry". But, we are pretty sure that you'd love to see some numbers regarding that.
Hence, in this blog, we are going to give you some real-life examples of an agile environment and how agile helped to overcome the crisis. Make sure to leave a comment if you have got any queries for us!
According to an article by betanews.com:
"97% of firms have started with their Agile methodology practices in 2019"
And those are just the organizations that belong to the IT industry. Agile can be used in other sectors too!
Before we start with the examples, let us go through the benefits of agile over the waterfall methodology to any organization once more!
Benefits Of Agile:
In our previous blog about Agile, we talked about the benefits and practices of it in detail. Let's review them once more as follows:
Agile focuses on continuous delivery which results in a quick software release.

Agile methodology focuses on the needs of real customers while introducing a new feature. Hence, the risk related to it can be reduced.

Agile practices leave room for demonstrating the working functionalities to the customer in every sprint view. Once they can see the ongoing project, the customer satisfaction accelerates in no time.

Agile methodology's continuous integration and the daily testing process keeps the quality of your product high.
Since you have revised the benefits of Scaled Agile Framework in the above-mentioned points, now let us move to the real-life scenarios.
Agile Case Studies: The Real-Life Examples Of Agile
As mentioned above, Agile is being used in so many organizations in various fields. That includes IT, banking, NGO, entertainment, and a lot more.
Surprised? let's see how it is done. Here are some real-life scenarios where Agile became a true savior.
1. IBM and its Recruitment


Using the Agile work model is not anything new for IBM. They have been doing it for ages.
Fred Brook's book "The Mythical Man-Month" explains all about how big projects in IBM got slower by time as more and more people were added. Brooks was the one to experiment with small teams way before the Agile manifesto came on board
The only department of IBM was not following agile methodology, it was their human resources department.
IBM was facing troubles in recruiting and retaining top talents and performance management of the organization.
Hence, they too decided to have a taste of the benefits of Agile methodology.
With the help of agile methodology, IBM started off by identifying their goals. After the goal was defined, they created cross-functional, self-selected teams instead of the management assigned team. This helped in employee empowerment. Now, who wouldn't want to work with an organization that empowers the employees?
The teams implemented a backlog to manage their work in progress, which can create transparency and let the team focus on one particular task at a time. In this way, performance management was handled well.


2. Learning and Development Team of Sky


For more than 8 years, Sky, the largest entertainment company in Europe, was using the same old classic method of define, design, and deliver. It was fine at the start, but after a few years, the employees started pointing that particular process as slow to implement and too top-down.
Tracey Waters, Head of the People Development and Communication stated- "We felt there was a lot of waste in traditional learning and development in time, effort and money," It wasn't getting to people what they needed when they needed it. We wanted to challenge ourselves to help the organization learn without resorting to traditional means, and we didn't see digital as the whole answer."
Hence, instead of following the traditional method and waiting for results, Tracey decided to find her resolutions in an agile way.
After switching to Agile, Tracey was able to divide the tasks into small units and distribute them to the entire team. Not only this, learners and managers were able to share the learner feedback, and problems were being solved as quickly as possible!
3. Lonely Planet's Legal Team


Lonely Planet is a travel book publisher organization which was facing troubles with their legal team. Their internal clients failed to understand the nature of work and the workload and ended up giving unrealistic deadlines. This resulted in a day-to-day hectic schedule for employees along with the less amount of job satisfaction.
The lawyers involved with the legal department were not being able to take up interesting projects which will help the company grow and improve productivity.
Though the fast-paced work nature of Agile does not really fit with the legal work methods, this methodology helped the team to look at the process from an end to end perspective and made the way the work is delivered efficient enough.
After the implementation of Agile methodology, the result was quite stunning
"The team has improved its productivity by 25%."

4. VistaPrint's Marketing Tactics


VistaPrint, a marketing company for small businesses evaluated its waterfall methodology and found out from the ideation phase to the product delivery phase, it takes 60 days for them to deliver the final output.
It is quite obvious that you won't earn the level of customer satisfaction you are looking for if you maintain a lifecycle this long.
That is why VistaPrint switched to Agile. And the output was beyond amazing.
There was no more room for unclear decisions, long-tail creative teams or feedback swirls. They began to promote team environments, information sharing, and transparency, implemented team building activities, daily stand-ups, Kanban boards, idea pipelines, more informational touchpoints, and retrospectives to review what went well and what didn't to improve their processes for the future.
"In the next five months, they were surprised to see how the lifecycle cut down to 15 days."
Don't you think it's amazing?
Conclusion
We can go on and on about agile methodology examples. But it won't be much helpful for you till the time you start working under an agile work model.
Imagine a glass of normal temperature water and a glass of cold mango juice is given to you on a summer day. Will you even bother looking at the normal water?
That's the same with Agile. Once you are accustomed to working in an Agile environment, the classic waterfall model will always feel meh to you.
Confused about how to develop an agile environment? Maybe you can apply for our Agile and Scrum training to understand that!
Do you have your own Agile stories to share with us too? Drop a comment! We are eagerly waiting to hear!
Topic Related Post
About Author
NovelVista Learning Solutions is a professionally managed training organization with specialization in certification courses. The core management team consists of highly qualified professionals with vast industry experience. NovelVista is an Accredited Training Organization (ATO) to conduct all levels of ITIL Courses. We also conduct training on DevOps, AWS Solution Architect associate, Prince2, MSP, CSM, Cloud Computing, Apache Hadoop, Six Sigma, ISO 20000/27000 & Agile Methodologies.