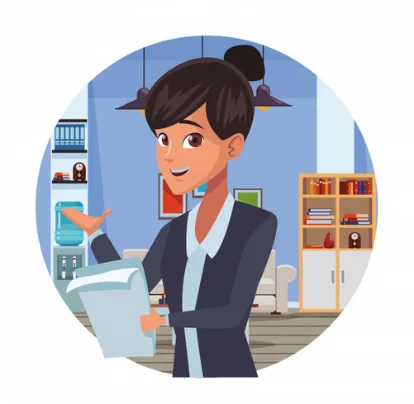 Bernie Deon
Last updated 23/05/2023
---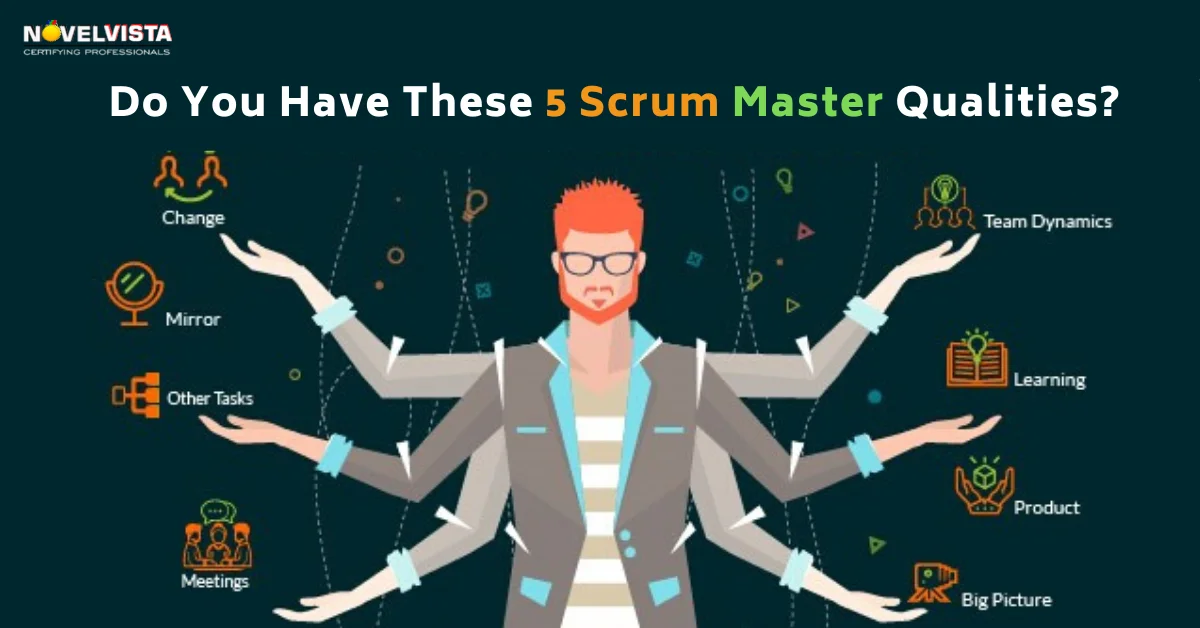 Scrum Master. The name says it all! Doesn't it? The person who owns this title must be a master of Scrum!
The Scrum Master is responsible for ensuring a true scrum process over the course of a project. They hold together the scrum framework, facilitating the process for the organization, product owner, and the scrum team. While the product owner gives a product its perfect shape, handles the ROI, and looks after the product's improvement, the scrum master encourages correspondence and delivers the most extreme incentive to the clients.
But, when the person is known as a Scrum Master, he or she should have some master qualities. Don't you think? So, the question is, what makes a good scrum master?
In this blog, we are going to tell you about the qualities of a highly effective scrum master. Before starting with that, let us take you down to the memory lane of Scrum for a bit!
From our previous blog - A for Agile, you already know about Agile and Scrum. Scrum is an Agile Process Framework for managing complex knowledge work, with an initial emphasis on software development. It has been used in other fields rather than software development as well and is slowly starting to be explored for other complex work, research, and advanced technologies. It is designed for teams of ten or fewer members, who break their work into goals that can be completed within time-boxed iterations that are called sprints, no longer than one month and most commonly two weeks, then track progress and re-plan in 15-minute time-boxed daily meetings, called daily scrums.
You can understand, a Scrum Master literally needs to be a multitasker to cover all these. Not only that, he or she needs to be responsible, humble, collaborative, committed, influential, and knowledgeable.
Scrum Master is basically the one with many colors. This is why according to payscale.com Scrum Masters in India end up getting paid at least Rs 12 Lakhs per anum on average.
But that's not everything about a Scrum Master. We listed the 5 must-have qualities for a Scrum Master. Check this out!
Top 5 qualities for Scrum Master
1. Engaging the team instead of micromanaging:
Scrum masters are not the ones who take care of the due date or engages themselves with assignments. They help the group to understand instead that what they want to convey. In this way, the group becomes self-serving and able to find the end goal.
Micromanagement is the exact opposite of this theory. It includes controlling stand-ups, checking on everything about stories and codes, and not allowing the group to voice their opinion.
As a Scrum master, if you start to micromanage a team they start depending on you. That creates a dread of culture which slows down the work drastically.
If you are a little confused regarding how to do that, here's your roadmap of a compassionate scrum master in making.
2. Having an Agile personality and offer lively qualities:
In a self-supporting team, all the team members should have some qualities that include regard, receptiveness, valor, center, and duty.
Scrum groups as well, share some experimental reasoning standards like adjustment, investigation, and straightforwardness. As a Scrum master, applying these characteristics and qualities in your ordinary work proves that you have an Agile personality. By having faith in these qualities, exchanging them with the groups and the entire association, and basically living to it, you can offer lively qualities. You also need to make the team accustomed to a self-organizing atmosphere so the level of quality you are building is maintained.
3. Understanding the concept of Scrum:
This one is quite obvious. Isn't it? A Scrum Master should understand every nook and corner of Scrum. In fact, he or she should dream about the concepts of scrum, even breathe the concepts of Scrum. You can't keep everybody adjusted to the procedure and enabled to stop exchanges that are time draining.
Also, you need to be aware of the best Scrum tools that your team can use.
If you are wondering about how you can learn all about Scrum, there is no better way than taking up the Certified Agile Scrum Master certification from leading accredited organizations like GSDC.
4. Managing Conflicts:
Any group is made of people with a variety of thought processes, visions, identities, and work styles. The Scrum groups as well are no different.
In this scenario, differences in thought processes are bound to happen. And as a resultant to that, conflicts.
So why is a Scrum Master important during the time of conflicts you may ask? It's because he or she can solve those differences of opinions by using Agile methodologies.
5. Basic Leadership Quality:
Taking the product-related decisions such as release date, effective ROI is the product owner's gig.
Who handles the team while thriving them towards the end goal then? Of course, the Scrum Master! Hence, one of the most important aspects of the Scrum Master is leadership qualities. Without it, you will fail in handling all ups and downs of your Scrum team.
So, to make it happen, you need to plan your entire day out in advance. Maybe this blog "How does a Scrum Master's daily life look like" can help you out!
Conclusion:
We hope you are well aware by now of the must-have skills you have to acquire if you want to become a Scrum Master. Now, a few of the above-mentioned skills you already have. Isn't it? You must be wondering about- "How can I acquire the other skills?" Well, the answer is simple! Take up a Certified Scrum Master training, and see yourself fulfilled with them already!
Topic Related Post
About Author
Apart from having a quirky way of writing, she has a vast knowledge regarding Data Science and Machine Learning. Her blogs are portrayed in a storytelling format that makes the readers understand the complicated technical parts swiftly. She prefers staying up to date about the new happenings of the tech world and pinning them down in articles to make our readers well aware of it and has been doing a pretty great job in that.