 Vijay Tiwari
Last updated 22/07/2021
---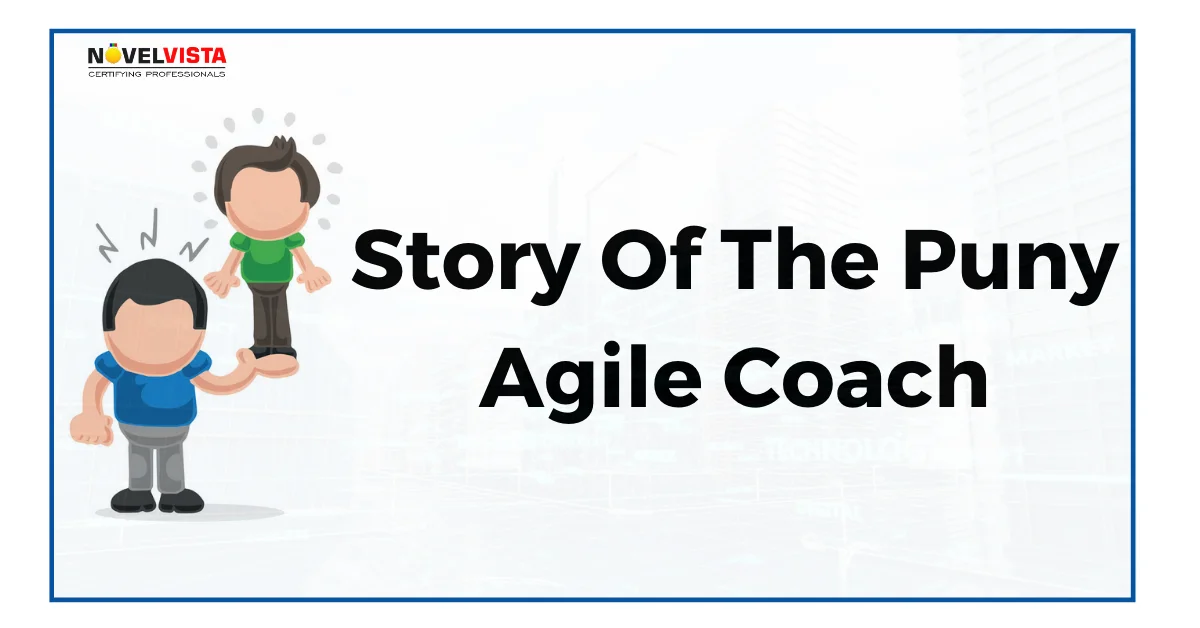 "Are you with us, Sakshi?" Vineeta shook Sakshi a little.
Sakshi, the recruitment head of the company, was looking a little distracted from the beginning of the lunch hours. Her endless chatter was not there. Moreover, that big foodie didn't order her food yet and was sitting with just a cup of coffee.
"Well, no", Sakshi replied in a low voice. "I received a very heated up mail from Vivek just before lunch, regarding the new Agile Coach we hired last week. He was not sure if he was the same person we hired."
While they were having this conversation at the cafeteria, Sakshi's boss Vivek was sitting at his cabin, still absorbing the words of Jacob, one of his important client. "Vivek we trusted you and let Tejas run the show since you said he is an experienced Agile coach. But he does not know how to define a value stream or the process of launching an ART (Agile Release Train). He is aware of scrum ceremonies but is not able to convince people to have doubts about agile. He can track the user stories in Jira, but that's not what exactly we are looking for in a coach. Are you really sure, he is an Enterprise Agile Coach?" Jacob said. Vivek still was not being able to believe that the person they hired as an agile coach was proving to be such a disaster.
Vivek looked up Tejash's CV once again. The entire CV looked rose coated, flawless. He then called Tejas to have a detailed discussion about it. After Tejas left, Vivek called Sakshi and said "Sakshi, looks like we have hired a Puny Agile Coach." "Puny Agile Coach? I am not getting what you are saying." Sakshi said in a confused voice"
Vivek started explaining the phrase then. "Sakshi, you have watched Thor Ragnarok, right? That scene where Loki leaves Odin in the earth, turns himself into Odin and starts ruling Asgard? And his camouflage was so good that none of the Asgardians had any clue about who he really is. But that's the thing! A real God would never do that. That's why, to quote Hulk, he was a Puny God."
"When I had a detailed discussion with Tejas, I understood that his entire experience has been only a scrum master. But, while applying for a job here, he just presented himself as an Agile Coach. Since he answered all the theoretical questions about Agile/Scrum/SAFe correctly, we considered him as a coach and presented him in front of the customers. That's how he got us. Now you understood why I called him a Puny Agile Coach?" Sakshi nodded and asked- "So how do we know from now on if we hired the right one or not?
"Simple!" Vivek replied. "From now on, we will differentiate properly between a Scrum Master and an Agile Coach. The Scrum Master would support the team, protect the team from outside interference, and guide the team's use of Scrum. (S)he would be focused on scrum ceremonies for specific teams and would ensure that the potentially shippable items are delivered as expected. Whereas an Agile Coach would be focused on building the right organizational capabilities, skills, and mindset. A coach might work with scrum teams to set up the right practices, but his/her focus is always to ensure that the organization internalizes agile principles & values. The mission, scope, and duration of engagement would be different for both the roles".
From that day, Vivek's organization differentiates clearly between Scrum Master and Agile Coaches and there hasn't been a second Puny Agile Coach incident till date.
Topic Related Post
About Author
He is one of the first writers of our NovelVista blogs. During his years as a DevOps professional, he has achieved 5 certifications including ITIL4 Expert, DevOps Master, PRINCE2 Practitioner, PMP Certified, Lean Six Sigma Black Belt. Besides being an expert in DevOps & Automation Implementation, GAP Analysis, Automation Tools, Git, Docker, Jenkin, Process Definition, Implementation, Compliance, Quality Assurance, and Program Governance he has a keen interest in penning down his knowledge in an interesting way to keep the audiences glued.