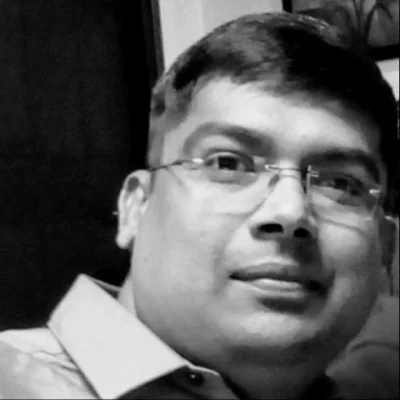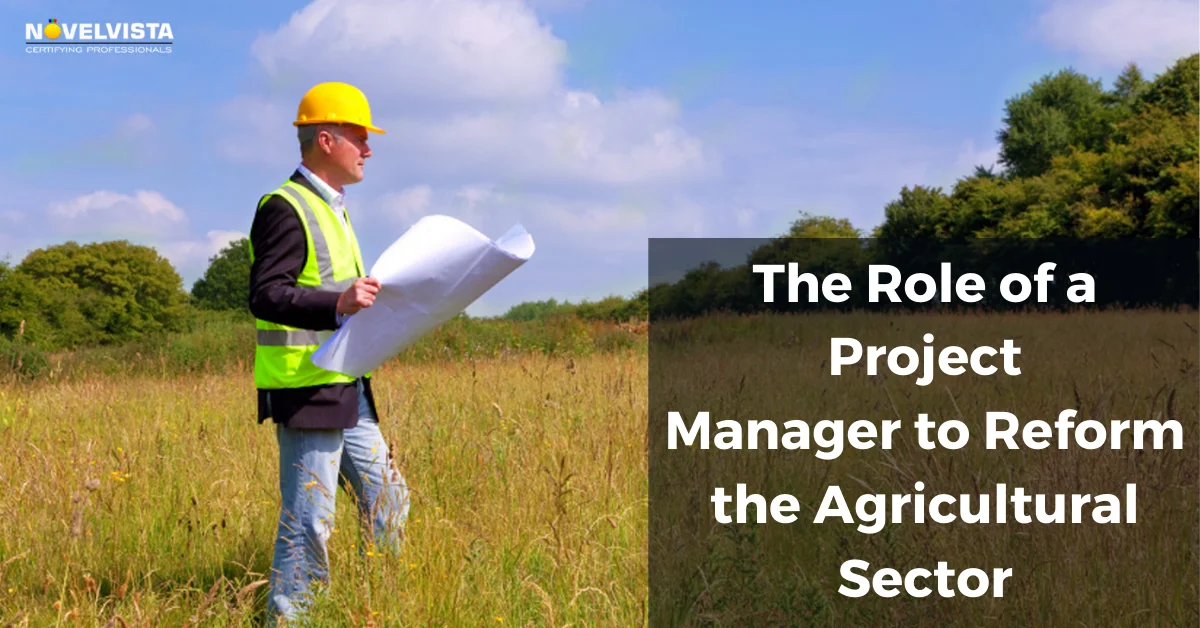 "To stay with nature is very simple but to work with nature for a project is the toughest task in the world, what I learned from my life. Taking you all through my life experiences, how we can enjoy the real beauty and fragrance of the project management for making a historical revolution in agriculture and rural developments". What I had experienced from my village, "Kanayi" in Kerala," The Gods own county "
Agriculture plays a vital role in economic growth of the country, one of the evergreen field .To sustain the agricultural growth and to save the life of farmers in post-Covid era, it is critical to have a well-equipped project management, skilled project managers and robust infrastructures to support farms. We know that due to prolonged country lockdown and severe restrictions our logistics and supply chains systems are severely disrupted. In my opinion for agriculture field project managers need more attention, depth skill of tracking, innovation as well as integrity.

We know that agriculture and food are the world's most important industries. End customers /clients always seeking safety and quality of the products that also in every stages of developments. A project manager can assist for this with farmers and local village bodies.
The Project manager has to play a pivotal role in agriculture projects as part of the commercial agricultural team, as a part of the local farmers and with local Gramapanchayaths as well as other concern Govt bodies.

Project Manager's primary responsibility is to take the lead on the management of the companies crop demonstration fields. The Agricultural Project Manager will be responsible for managing key relationships in the country, including with project sponsors, entrepreneurs, contractors, and government stakeholders. A project can demonstrate new and existing crop varieties to different interested parties, including farmers, processors, commodity buyers, and NGO and government representatives etc. As well as project manager can demonstrate dry season cropping under modern irrigation methods, suitable for different farmer groups, can act as a leader and encourage the local farmers by adopts crops varieties and commercial potentials. Not only that a project can evaluate the existing practice and identify the improvement plans to increase the production.
What a project manager can do for agricultural projects:
Innovation and ushering for sustainable growth of agriculture:
For better aggregation, a project manager can stay with farmers with his new way of skills by using smart implementation of latest project management frame works and set of tools. On my many articles I said regarding innovation, creativity, and leadership etc. But in the agriculture projects we can spread these concepts with all its real beautify.

As a project manager we can also trigger the digital revolution and innovations in agriculture projects too for better tuning with all stakeholders who are sitting in rural remotes. One of my projects myself and my team better implemented this concept during this amid pandemics. "We really utilized the digitals plat form like what up groups, Kanban boards through Trello and Jira, and for meetings Zoom, WebEx, Google meet etc. for our local farm projects like Paddy fields, cattle farming etc.
Project planning and the identification of project regions with high irrigation potential and need for irrigation improvement:
In my opinion it is one of the major task and duty of a project manager is project feasibility study and proper identification of project locations, serves a major role in agriculture developments. Always need to finalize and trace the possibilities of irrigation and future developments what that farms or community can do for better irrigation for their crops. From my thoughts a project manager can trace the local implications and challenges what farmers are facing at present, a project manager can convert those all-in project development planning. Proper planning and empowering the local farmers always be a better development plan. My question is why we are not trying to apply this?
A project manager always a driver of inclusive growth:
As a project manager we can always think for a smart village with all historic agricultural developments. It will be an effective strategy for holistic and integrated developments in agricultural projects. If we can develop a community or teach and share the real moto of the project with all visibility, of course I would say it will be an achievement in rural agricultural development.

A project manager can work with NGOs and corporate sectors for sustainable agriculture developments. A project manager can make a better frame works and analysis for better productivity. Always I would say digital development is a crucial ingredient for smart developments in agricultural projects. In my opinion and from my experience from bottom heart will say only innovation holds the future, not only in agriculture projects on every projects.
Three Mantras for agriculture projects "Vision, Mission, Philosophy
A project manager should have the ability to drive the local economy and community to do a revolution in agriculture. A project manager can transform the youth into agriculture by proper training and the way of execution. Always work by considering the changing land scape, with proper philosophy for more productivity.
"It is very easy to say the word empowerment, but I would say as a Project Management Professional, from my ground experiences it is very harder to make it practical. From my few experiences in some of NGOs, I can say that for a project manager passion is more important rather than professionals skills"—It is not a easy task to fulfil a agriculture projects within a particular time , continuous innovations and deep understanding is very more important."
"One thing still remains unanswered in my mind that, how a project manager can do a project without any practical knowledge with ground experiences, especially in the field of Agricultural, Humanitarian and rural developments. There are many things to be known beyond structured methods that even now nobody is aware off".
Friends happy to share my favourite topic through an #article "Agriculture project management- The role of a Project manager to reform the agricultural sector"
"To stay with nature is very simple but to work with nature for a project is the toughest task in the world, what I learned from my life".
We know that agriculture and food are the world's most important industries. End customers /clients always seeking safety and quality of the products that also in every stages of developments
"Agriculture is our wisest pursuit, because it will in the end contribute most to real wealth, good morals, and happiness"- Thomas Jefferson
"Farming looks mighty easy when your plow is a pencil , and you're a thousand miles from the corn field."- President Dwight D. Eisenhower. In other words , unless you've lived it, you don't know as much you think you do.
Topic Related Post
About Author
"Senior Project Manager/Senior Official-International Association of Project Managers (IAPM)-India New Delhi & Calicut and Trivandrum Metropolitan cities & Project Manager at Avaada Power Pvt Ltd-Avaada Group-India"
Mahesh is a project manager with more than 12 years of practical experience. He has enhanced the exposure of project management and procurement and construction projects through methodical planning, scheduling, application of appropriate project controls, relentless monitoring of costs and risks as well as optimal utilization of resources. Demonstrated capabilities of successfully planning and executing multiple projects right from the kick-off to plant handover across industries like thermal power projects and renewable energy projects across India.
Mahesh is a Certified Senior Project Manager (IAPM) and Certified Senior Agile Project Manager (IAPM). He holds a Bachelor of Technology (B-Tech) in Mechanical Engineering and an MBA in Project Management. Besides that, he is holding multiple international certifications in the field of project management. He is a recognized and certified PMP®, PRINCE2® Practitioner, Certified Project Manager (BVOPM) from BVOP™, Agile Scrum Master (ASM®) from EXIN, International Scrum Master (ISM™) from International Scrum Institute and International Scrum Assembly. Furthermore, he is certified in Fundamentals of Risk Management (FoRM) from the Organization of Certified Risk Managers (OCRM), he holds a Professional Project Management Certification from International Accreditation Organization USA and the Six Sigma Green Belt (CSSGB).
Mahesh is a passionate project manager having vast experience in traditional waterfall models and agile methodologies. He is a member and volunteer of various international bodies like Axelos-UK, affiliated member in OCRM-UK, he is a content writer for the International Association of Project Managers- IAPM Network in East Java (Indonesia) and member and senior content writer at AgileEducation USA – New Zealand
Mahesh is a Senior Official of -International Association of Project Managers-IAPM / Switzerland for the Metropolitan Regions of New Delhi and Calicut-India