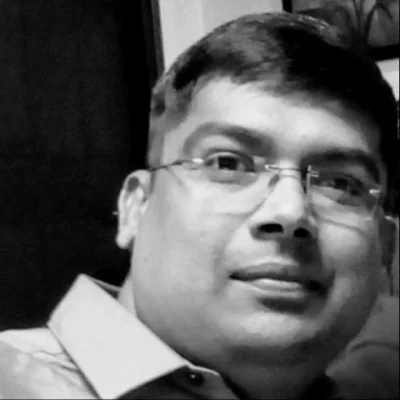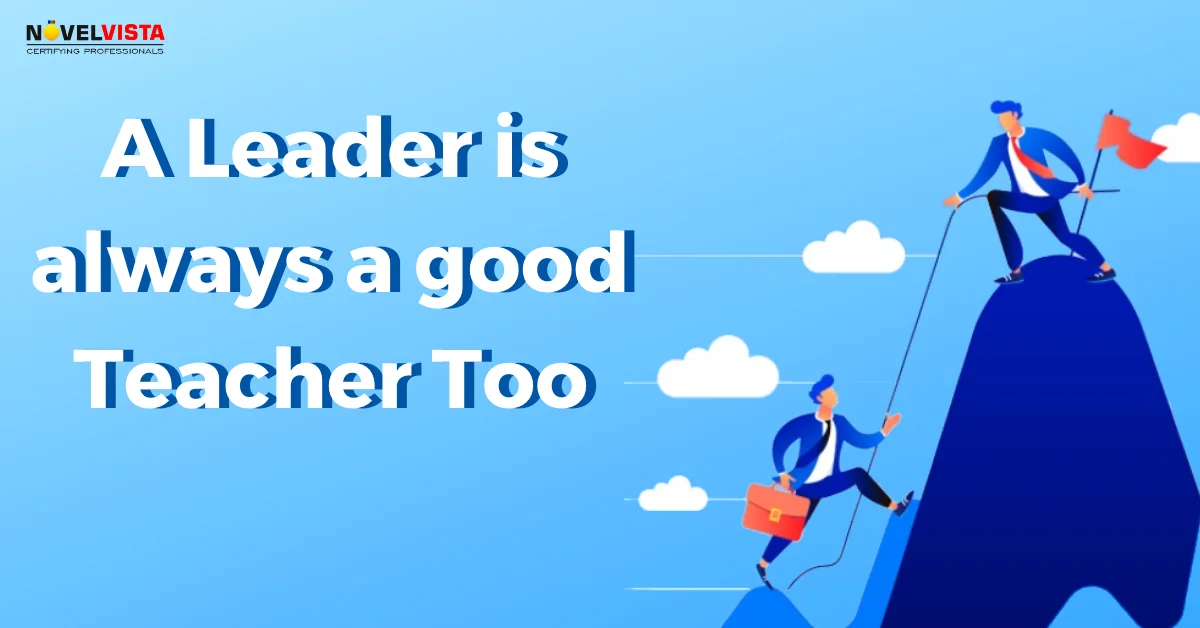 "Life itself is your teacher, and you are in a state of constant learning"- By Bruce Lee
You know one thing, teaching, and learning is a lifelong and neverending journey, on every moment something we are learning and same taking in our life as well and teaching others too. Have you ever thought once in life, because of many teacher's dedications today where we are now? Everyone may know this "Mata, Pita, Guru, Deivam" -Our parents are our first teachers, our base or foundation, in my opinion, I would say my life's project management journey started from them. The second journey of the project management, the basic knowledge, and natural analytical skills which were taught by teachers .the next part is our God, our nature since birth with us in all moments in our ups and downs. I would say yes we have many skills and depth knowledge in our domains, is it enough to become a good leader or good project manager? , yes it doesn't mean you are perfect else you are a good leader apart from this we required the mentality of knowledge sharing. Someone who can work as a teacher for their team members, it is one of the best ways of for developing good energetic team. Trust and good bonding among the teams are one of the key roles of the leader. " Knowledge is not only for earning it is also for sharing" those who know this in my opinion they will be wise and good leaders for their teams.
The best lessons learned from real-life are one of the best experiences for all of us and our motivation, that will help you to face the complex situations in running projects along with technical skills. A good leader and project manager is always a good teacher as well, where we are promising the concept of " team works instead traditional senior-junior working style" yes I would say he can only work as a good leader with his team members. We know that the teaching work where we really required extreme patience, focusing skills, identify the root cause, and caring skills for their students, why don't we can use this ability inside our projects as a leader, manager, and teacher to drive the task, treat the issues with all cares for our final goal. How a teacher caring and moulding their students with all cares and dedication for their future, yes the same as a leader and manager can replicate in our projects team and projects as well.
How to resolve the project challenges through a teacher style
Mindsets of the peoples and organization- One of the biggest challenges to implement innovations.
This is the point where every project managers and leaders are failing, for what more examples are giving, my self-failed many occasions, can we solve it? How to change the mindset of the stakeholders? yes of course we can change the outlook, be work as a teacher among them, sit and with all care we can discuss the issues and topics the way to implement or mitigate through a brainstorming session as our teacher did with us during our school days. "if we can walk on our feet without any help only because of parent's motivation and you can pronounce the first alphabet because of your teacher motivation, you can solve the project complexity as well and change the mindset too"
"Always listen to your first voice from your heart, and your team use your skills all the solutions are within your hand only"
With our team/Controlling of the team: -
It is a fact that learning and earning is totally different, knowledge spreading is a more interesting thing that because of that only you can improve the skills. At last, our team is our vessel to travel, to move the vessel we have to set the vision of the journey, as a leader and a PM it is our duty to transfer my ideas and knowledge with all transparency to our team members, just like a teacher, he is the real leader
"Your knowledge is your own if you are sharing it doesn't mean someone can snatch from you. Where is the team there only success for project managers, same a bunch of good students for teacher makes a day for teacher"
Prioritization is not only the part of life it is the part of the projects too: -
A teacher always knows their student's caliber, yes in front of them all are not equal students are coming with different calibers, but they will never fail in their curriculum if they are listening to the teachers. Through prioritization, they analyze and motivate their students. As a leader and manager, it is our duty come out from silos and prioritize the tasks with the team just like collaborative leadership approach, strengthen our team stays with them to drive our ship with all fuels rather than pushing them without fuels. One of the big gap what I felt from my last 12 years professional journey team and team consideration is different. Be a teacher for your team more than a manager learn them task prioritization at the work station, delegate the work importance as per the priority and importance manage them as a leader more than manager mindset, then let see where is your project moving ?
Someone who learned from his life, someone who learned from in their ups and downs through a teacher mindset by utilizing all of their technical skills, and all theoretical skills and practical skills those the real leader as well project managers
Topic Related Post
About Author
"Senior Project Manager/Senior Official-International Association of Project Managers (IAPM)-India New Delhi & Calicut and Trivandrum Metropolitan cities & Project Manager at Avaada Power Pvt Ltd-Avaada Group-India"
Mahesh is a project manager with more than 12 years of practical experience. He has enhanced the exposure of project management and procurement and construction projects through methodical planning, scheduling, application of appropriate project controls, relentless monitoring of costs and risks as well as optimal utilization of resources. Demonstrated capabilities of successfully planning and executing multiple projects right from the kick-off to plant handover across industries like thermal power projects and renewable energy projects across India.
Mahesh is a Certified Senior Project Manager (IAPM) and Certified Senior Agile Project Manager (IAPM). He holds a Bachelor of Technology (B-Tech) in Mechanical Engineering and an MBA in Project Management. Besides that, he is holding multiple international certifications in the field of project management. He is a recognized and certified PMP®, PRINCE2® Practitioner, Certified Project Manager (BVOPM) from BVOP™, Agile Scrum Master (ASM®) from EXIN, International Scrum Master (ISM™) from International Scrum Institute and International Scrum Assembly. Furthermore, he is certified in Fundamentals of Risk Management (FoRM) from the Organization of Certified Risk Managers (OCRM), he holds a Professional Project Management Certification from International Accreditation Organization USA and the Six Sigma Green Belt (CSSGB).
Mahesh is a passionate project manager having vast experience in traditional waterfall models and agile methodologies. He is a member and volunteer of various international bodies like Axelos-UK, affiliated member in OCRM-UK, he is a content writer for the International Association of Project Managers- IAPM Network in East Java (Indonesia) and member and senior content writer at AgileEducation USA – New Zealand
Mahesh is a Senior Official of -International Association of Project Managers-IAPM / Switzerland for the Metropolitan Regions of New Delhi and Calicut-India