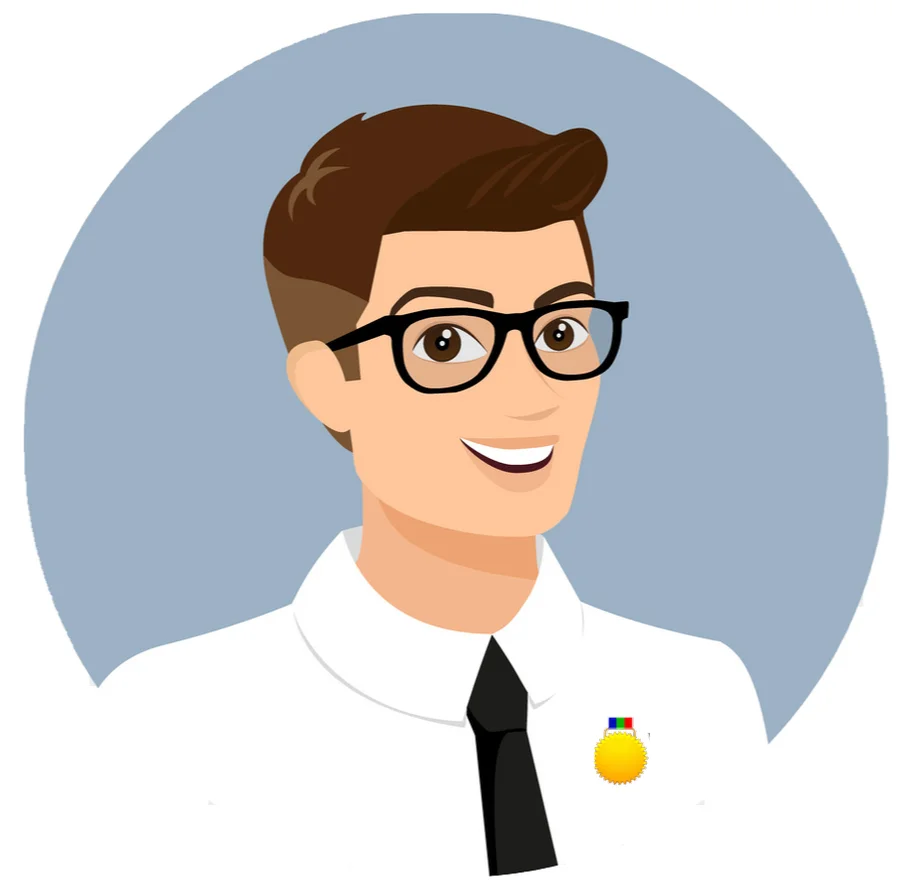 NovelVista
Last updated 18/05/2023
---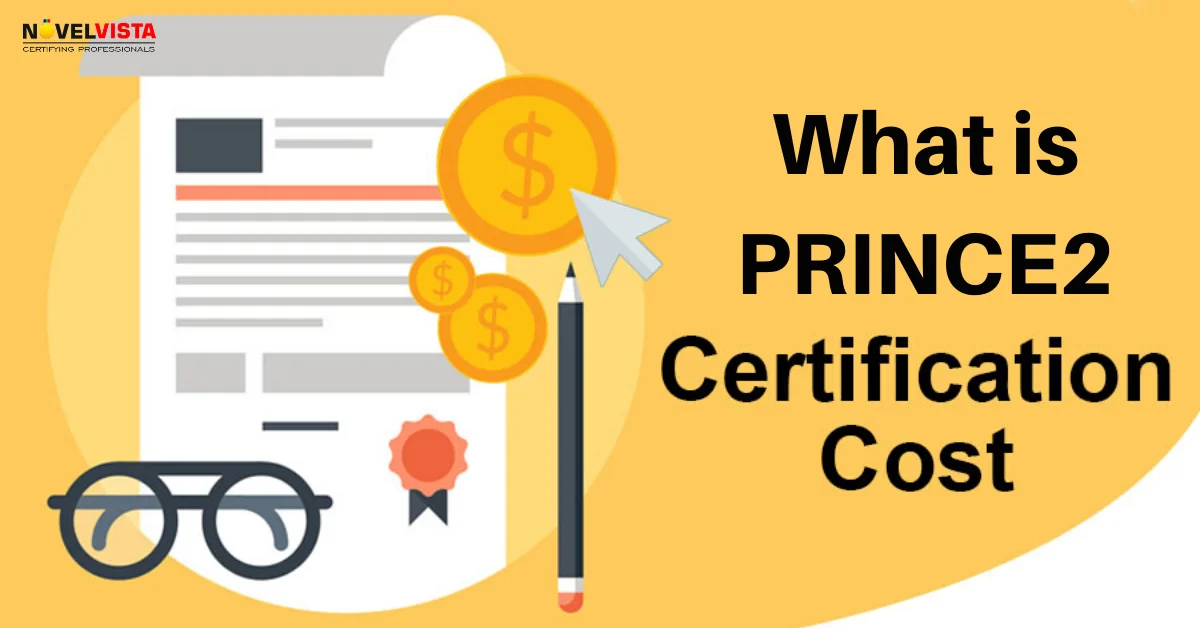 Looking for PRINCE2 Certification? Well, you have reached the right destination.
PRINCE2 is the most sought-after certification among every organization when it comes to Project Management. For those who don't know much about PRINCE2 Certification, it is a process-based methodology that has been broadly used in the project management area. It is based on 7 basic principles that make sure the entire project management framework is no more a slippery slope:
Starting Up a Project - SU

Initiating a Project- IP

Directing a Project- DP

Controlling a Stage- CS

Managing Product Delivery - MP

Managing a Stage Boundary - SB

Closing a Project - CP
PRINCE2 has always gained much more attention than any other project management methodologies like MSP and PMP. In fact, it is believed that PRINCE2 can cause a revolution in the world of project management.
Please read the comparison – PRINCE2 vs PMP
Components in Prince2 Certification:
PRINCE2 is an acronym for PRojects IN Controlled Environments and is a very popular best practices approach across the industries.
PRINCE2 certification has two main levels-
Candidates looking to get PRINCE2 certified should contact AXELOS Accredited Training Organisations (ATO's) like Novelvista.
AXELOS is neither a training organisation nor an exam body. It's a joint venture set up to manage, develop and operate qualifications in the best practices.
A little History
PRINCE2 is the project management standard across the globe, accepted by all industries. The history of PRINCE2 starts from 1980's when UK Government was looking for solutions to the most common problems being faced. They were looking for a focussed method to overcome some major issues like timely deliverability, quality issues etc. One such solution was PROMPT - Project Resource Organisation Management and Planning Techniques and was set up by a private sector company namely Simpact Systems.
PROMP - II was adopted in 1989 by UK Government and then it was developed and renamed as PRINCE2 in 1996. There were 2 major revisions in PRINCE2 method, in 2009 and 2017 respectively.
PRINCE2 Foundation Certification's course helps you to get introduced to the basics of PRINCE2 Methodologies. It helps you attain sufficient knowledge of PRINCE2 methodology. PRINCE2 Foundation Course is developed in such a fashion that candidates can easily get prepared. Some of the major outcomes are as follows
Helps you to develop a common and consistent approach

Better Organizational Skills

Trigger regular reviews of progress against plan

Ensures Project runs in a right direction

Helps you clearly define individuals roles and responsibilities and monitor individual performances

Helps you to create and deliver better value to the customer
PRINCE2 certification is the basic prerequisite for PRINCE2 Practitioner Certification. One of the wisest decisions is to take training from Accredited Training Organisations (ATO's) like Novelvista – one of the largest training organizations that have successfully delivered training to 25,000+ Professionals.
The standard cost for PRINCE2 Foundation is Rs.30, 000 and is delivered in various modes like classroom, online training, and self-paced as well.
To check out more details - Check this https://www.novelvista.com/prince2-foundation/
PRINCE2 Practitioner Cost:
PRINCE2 Practitioner Certification confirms that the holder has achieved a sufficient understanding of how to apply PRINCE2 in a scenario situation and will, in a suitable direction, be able to start applying the method to a real project. PRINCE2 Practitioner is a perfect fit for professionals who are managing projects or working on a Project Management Role. PRINCE2 Practitioner Certification will help you to understand and gain better knowledge on various project aspects and will allow you to apply the PRINCE2 concepts effectively.
Aspiring Candidates can enroll for PRINCE2 Practitioner Training at a standard cost of Rs. 35 000. We also offer various discounts from time to time, please contact us to know more.
This is a compilation of both the PRINCE2 Foundation and PRINCE2 Practitioner certification.
This is a combo offer for PRINCE2 Foundation and PRINCE2 Practitioner wherein you can get certified on both the courses at a cost of Rs. 62,000.
Freebies for you to clear PRINCE2 Certification Exam:
PRINCE2 Certification exam preparation can be daunting and it is always advised to attend PRINCE2 Training. PRINCE2 certification examination is based on practical knowledge. Hence, there is a few free stuff specially designed by experts and you might have be interested in. Have a look!
Practice Tests:
We provide free Practice Test for PRINCE2 certification which helps you to get yourself prepared for the real examination.
Key Features of Practice Tests
5 Full-length Practice Exams

Multiple Attempts allowed

300+ Real Questions

3 Months Access
Webinars:
The more you gather knowledge about PRINCE2, the better chances you'll have to crack the PRINCE2 Certification Exam. Hence, you need to stay hooked to the webinars being conducted on PRINCE2. Check out some of our webinars
ROI of Prince2 Certification:
According to PayScale.com, Prince2 Certified project managers can earn up to Rs 2 million. It seems like a pretty good ROI, isn't it?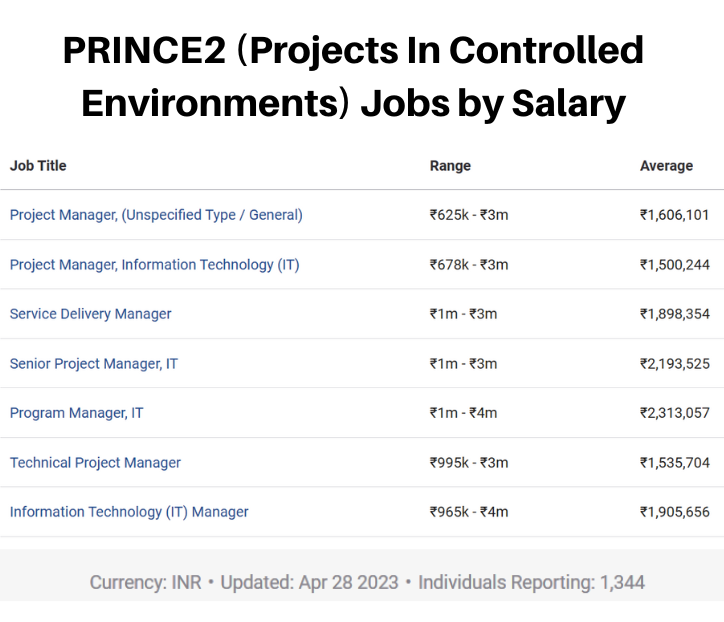 Get Certified and add up a skill set by choosing NOVELVISTA's PRINCE2 Foundation and Practitioner Training and Certification Course and end up having 2 certifications at one go!
Conclusion:
You know what's the best way to save up the most while taking your Prince2 Certification course? Since our main focus is helping more and more people getting upskilled, we have put some really amazing discounts on all of our courses while keeping this worldwide economic crisis caused by COVID 19 in mind. So be a little smart, and utilize this opportunity. Else, this shall pass too! Do you want it to?
Topic Related Post
About Author
NovelVista Learning Solutions is a professionally managed training organization with specialization in certification courses. The core management team consists of highly qualified professionals with vast industry experience. NovelVista is an Accredited Training Organization (ATO) to conduct all levels of ITIL Courses. We also conduct training on DevOps, AWS Solution Architect associate, Prince2, MSP, CSM, Cloud Computing, Apache Hadoop, Six Sigma, ISO 20000/27000 & Agile Methodologies.