NovelVista
Last updated 22/05/2020
---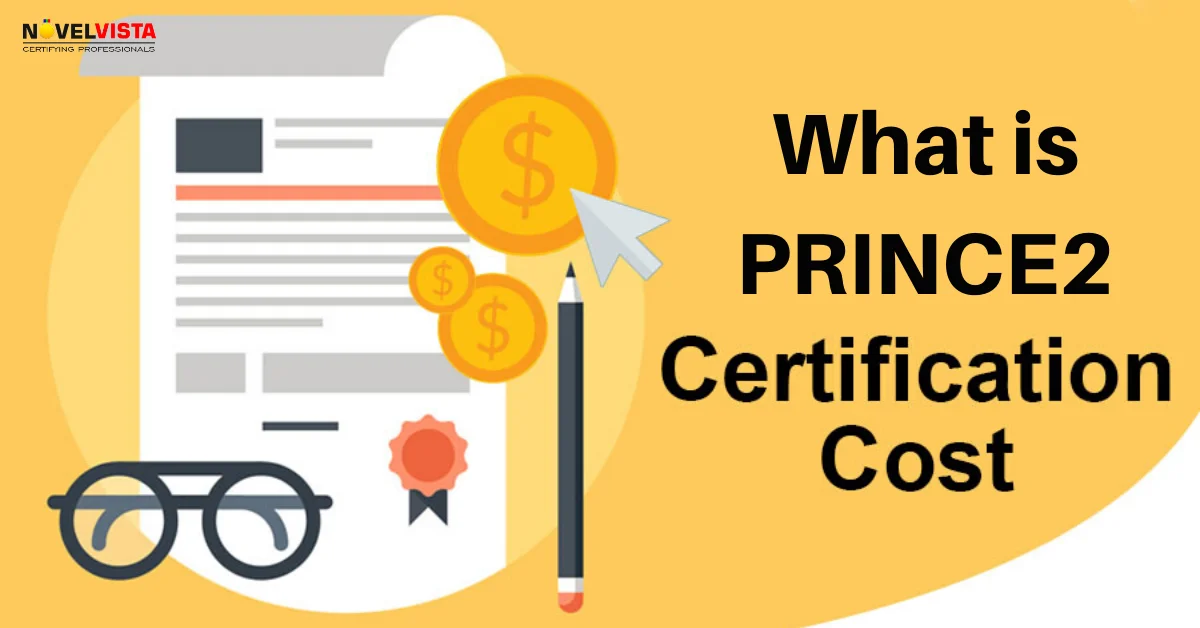 Are you Prince2 Certified yet?
If not, then why so? In the back of your mind, is this thought going on: "What if I don't earn that good after spending so much?"? To answer that, let us tell you Prince2 is most adored among every organization when it comes to Project Management. For those who don't know much about Prince2, Prince2 is a process-based methodology that has been broadly used in the project management area. It is based on 7 basic principles that make sure the entire project management framework is no more a slippery slope:
SU (Starting Up a project)

IP (Initiating a Project)

DP (Directing a Project)

CS (Controlling a Stage)

MP (Managing Product Delivery)

SB (Managing a Stage Boundary)

CP (Closing a Project)
Prince2 has always gained much more attention than any other project management methodologies like MSP and PMP. In fact, it is believed that Prince2 can cause a revolution in the world of project management.
So now comes the next question, how much does a Prince2 Certification actually cost? Is it too costly? If we tell you the cost right away, you might think it's way too much. Let's see what are the components that are included under Prince2 Certification.
Components in Prince2 Certification:
Prince2 Certification can be a tough nut to crack. Hence, you need a huge amount of preparation before you appear for one. So, how you plan to do the same? Any idea?
You might think, watching a few youtube videos or online PDFs can help you out. Let us tell you, it won't be as effective as you think. Prince2 Methodology Certification Examination needs real-life scenarios and examples. So, if you want to acquire that, you need some expert insights. And how do you do that? Pretty simple! You take training from the experts!
Hence, Prince 2 certification is divided into two main components- Prince2 Training and Prince2 Certification. Before we start explaining the components, let's check out once the Prince2 Certifications available in the market:
Prince2 Foundation Certification's course module clears out the basics of Prince2 Methodologies.
Prince2 Practitioner Certification confirms that the holder has achieved a sufficient understanding of how to apply PRINCE2 in a scenario situation and will, in a suitable direction, be able to start applying the method to a real project.
This is a compilation of both the Prince2 Foundation and Prince2 Practitioner certification.
Now, all you need to do is, to play smart here, and you'll end up saving a great deal of money. If you are taking up the training for Prince2 Foundation and Prince2 Practitioner separately, you'll have to pay for both of them. Whereas, you can choose Prince2 Foundation and Practitioner training and course and end up having 2 certifications at one go!
Other Components For Prince2 Practitioner Exam:
Prince2 Certification exam preparation can just take 1 or 2 weeks if you are going down the right path and are aware of exactly what kind of questions are going to be there in your exam paper. Prince2 certification examination is based on practical knowledge. Hence, there is a few more stuff you might have to invest in. Have a look!
There are a lot of bestseller paperbacks by renowned publishers like AXELOS available in Amazon that will give you insights regarding managing a project with the help of Prince2. These study materials will cost you around $90-$100. There are tons of resources in youtube as well, but those aren't as helpful as the paperbacks written by experts in order to portray the practical usage of Prince2
Prince2 certification examination will be hard to crack if you aren't taking up any practice tests. You can sign in to any online self-study tests that can provide you with an ample amount of Prince2 Practice tests for $400. Or, you can buy study guides curated by Prince2 Professionals that contains all the possible questions you'll face during Prince2 Certification. It will cost you just $30.
The more you gather knowledge about Prince2, the better chances you'll have to crack the Prince2 Certification exam. Hence, you need to stay hooked to the webinars being conducted on Prince2
Cost For Prince2 Certification:
If you are preparing all by yourself for Prince2 Certification, your net certification cost would be the certification cost added to the self-study cost.
But if you are attending our Prince2 Training sessions, you'd be provided with the soft copy and hard copy of accredited study materials, free practice sessions, and pdfs as post-training study suggestions without paying any extra bucks. We also conduct Prince2 Webinars every now and then where you can clear out your doubts which you were having after the completion of your Prince2 Training as well.
The cost of our entire Prince2 Foundation training package is Rs 24,000, Price2 Practitioner Training package costs Rs 28000, and Prince2 Foundation and Practitioner training package costs just Rs 48000. You can understand how much you'd save up if you register for Prince2 Foundation and Practitioner Training, right?
ROI of Prince2 Certification:
According to PayScale.com, Prince2 Certified project managers can earn up to Rs 2 million. It seems like a pretty good ROI, isn't it?
(Take a screenshot from here ad use it in the blog)
Conclusion:
You know what's the best way to save up the most while taking your Prince2 Certification course? Since our main focus is helping more and more people getting upskilled, we have put some really amazing discounts on all of our courses while keeping this worldwide economic crisis caused by COVID 19 in mind. So be a little smart, and utilize this opportunity. Else, this shall pass too! Do you want it to?
Topic Related Post
About Author
NovelVista Learning Solutions is a professionally managed training organization with specialization in certification courses. The core management team consists of highly qualified professionals with vast industry experience. NovelVista is an Accredited Training Organization (ATO) to conduct all levels of ITIL Courses. We also conduct training on DevOps, AWS Solution Architect associate, Prince2, MSP, CSM, Cloud Computing, Apache Hadoop, Six Sigma, ISO 20000/27000 & Agile Methodologies.