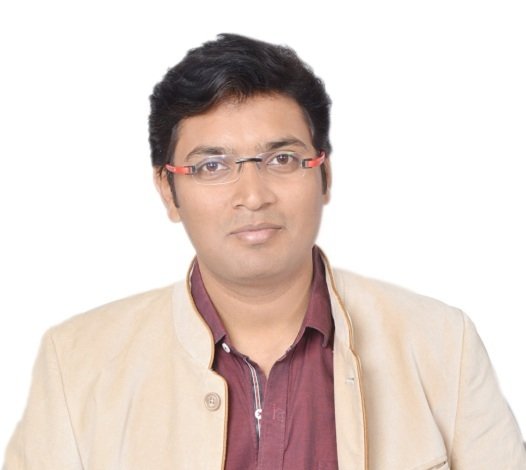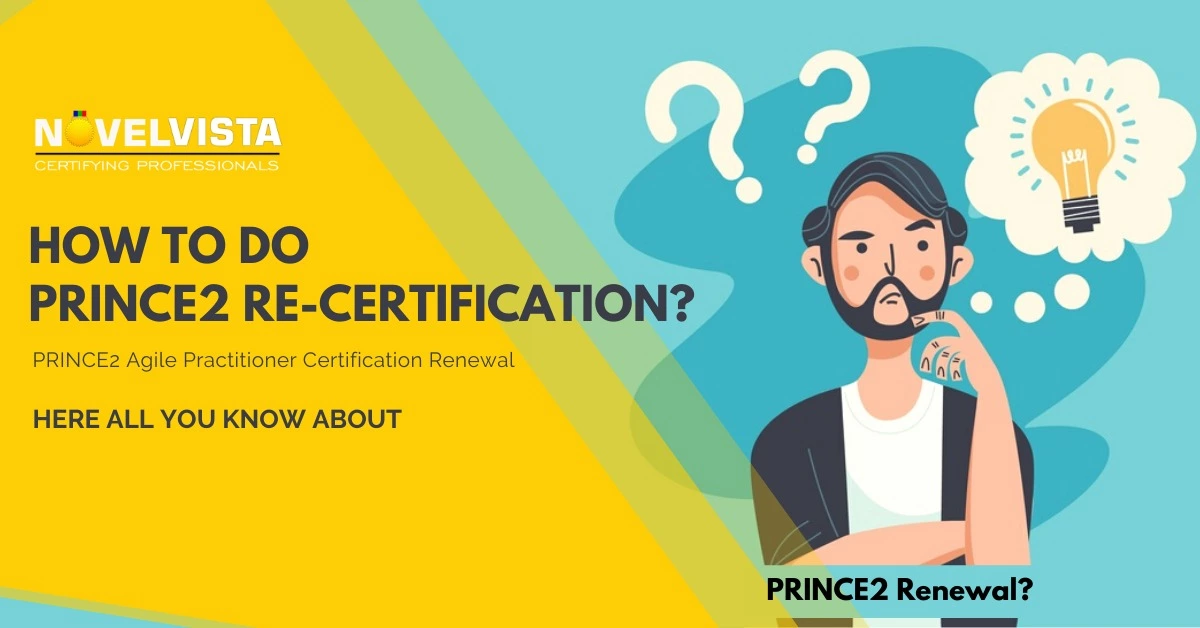 How to Maintain PRINCE2 Certification?
What is PRINCE2 Certification?
PRINCE2 is a structured project management method and practitioner certification program. PRINCE2 emphasizes dividing projects into manageable and controllable stages. PRINCE2 is based on seven principles and these cannot be tailored. The PRINCE2 principles can be described as a mindset that keeps the project aligned with the PRINCE2 methodology.
Continued Business Justification.

Learn From Experience.

Defined Roles and Responsibilities.

Manage by Stages.

Manage by Exception.

Focus on Products.

Tailor to Suit Project Environment.
How can one keep up with their PRINCE2 Certification?
The PRINCE2 certification needs to be renewed every three years by taking CPDS's every year. The PRINCE2 practitioners must log 20 CPD points every year to maintain their Certifications. Each CPD is equivalent to an hour's worth of effort.
There are Four Categories of CPD:
Professional Experience.

Any Related Training.

Active or Passive Community Participation.

Self Study.
The 5 Professional Experience CPD's are mandatory. The remaining CPD's can come from any other categories Training, Community Participation, or Self Study for Passive Community participation you get a maximum of 5 CPD's.
How your CPD's should be?
A) Professional Experience (Exactly 5 CPD points):
Applying Best Practices.

Using Templates in PRINCE2 portal.

Coaching.

Monitoring individuals.

Work Shadowing.
B) Related Training (0 to 15 CPD points):
Axelos and other related qualifications.

E-Learning.

Webinars.

In-house Training.
C) Community Participation (Active 0 to 15, Passive 0 to 15 CPD points):
Organizing Events.

Conducting Presentations.

Authoring (Active).

Participation (Passive).
D) Self Study:
Reading Books.

Manuals.

Journals.

Blog Post.

White Paper Discussion Forums.
I hope this information will help you to choose the best career in the Project Management Field.
How to renew PRINCE2 Certification?


What role PRINCE2 Certification plays in your career?
PRINCE2 is an acronym for PRojects IN Controlled Environment. It is a well-structured project management certification program. The PRINCE2 will help you to build the project management skills to handle projects of different types, sizes, scales, and complexity across industries and geographies.

Learn to tailor projects based on the environment, manage product delivery, control the use of resources, and effectively manage project risks. Whether you're brand new to project management or a pro, PRINCE2 will prove a great addition to your skills stack.
How many Types of PRINCE2 Certifications are there?
There are four types of PRINCE2 Certifications:
What are the Core Targets of these four certifications?
PRINCE2 Foundation Certification - It introduces the PRINCE2 methods

PRINCE2 Practitioner Certification - It Enhances their proficiency in PRINCE2.

PRINCE2 Agile Certification (Foundation & Practitioner) - It enables the application of Agile culture into the PRINCE2 project environment.
Renewing PRINCE2 Certification: What's the Process?
The most affordable and convenient way for renewing your PRINCE2 certification is through Axelos membership. In this method, after you passed the PRINCE2 exam, you join for Axelos membership. Then, you keep your Axelos membership for the following three years. In each year of your membership, you have to submit 20 CPDs and at the end of the third year, you must have completed 60 CPDs. Then, you apply for PRINCE2 certification renewal. CPD stands for Continuing Professional Development. Axelos requires that PRINCE2 certified professionals must keep their project management knowledge up-to-date. There are four categories for earning PRINCE2 CPD points.
There are Four Categories of CPD:
Professional Experience.

Any Related Training.

Active or Passive Community Participation.

Self Study.
1) Professional Experience:
Each PRINCE2 certified professional must earn five CPD points from this category and this is mandatory. If you are working in a project management position or if you are doing project management activities, these will count for this category and you can earn five CPD points each year from this category.
2) Any Related Training:
For the remaining 15 CPD points of a year's CPD requirement, you can attend training. Attending a project management-related training will help bring you PRINCE2 CPD points. Note that, there is a CPD limit here. You can earn a maximum of 15 CPD points each year from this category.
3) Active or Passive Community Participation:
There are several project management activities, seminars, conferences, webinars etc. Attending these project management activities is another source for earning PRINCE2 CPD points. You can collect CPD points from these activities. Generally, one-hour activity corresponds to one CPD point.
4) Self Study:
The last PRINCE2 renewal method is self-study. There are several resources of project management available offline and online. Reading books, articles, blogs, researching a topic, listening to podcasts, etc. are examples of the self-study categories. You can earn a maximum of five CPD points from this category each year
.
Job Postings for PRINCE2 Practitioner Certification in the field of Project Management:


I hope this information will help you to choose the best career in the Project Management Field.
How to do PRINCE2 Re-certification?
While working in the field of project management you must have often come across people suggesting, if you want to level up your career they get PRINCE2 certified, but what is PRINCE2 Certification?
Today's market is constantly evolving; new methods are being innovated and adopted, whereas the obsolete ones are getting replaced by the better and more advanced options in this era of continuous development. What remains the same within the organizations is the process of undertaking new projects the responsibilities of delivering successful projects solely lies on the shoulders of the project manager, easier said than done.
While starting up a project, project managers across the globe often struggle with weight customer's specification and poor organizational structure in some cases, even the project funding and the team responsible are not made clear. This causes huge ambiguity and ultimately leads to project failures. This is where project management methodologies come into the picture, PRINCE2 is one such leading and most practiced methodologies all around the globe.
What are the top 10 reasons to get PRINCE2 certified?
Global industry standard.

Greater employment opportunities.

Increased Salaries.

No Arbitrary Prerequisites.

Design to adapt any industry.

Better project management skills.

Increased Sales of projects.

Allows you to start easy.

Tried and Tested.

Large project management.
What is the process for obtaining PRINCE2 re-accreditation?
Once you passed the PRINCE2 Practitioner exam, you have to renew your certification in every three years. Otherwise, your PRINCE2 certification will expire and you will have to re-take the PRINCE2 Exam. There are two methods for PRINCE2 renewal. Either you can sit for the re-certification exam or you can renew through Axelos membership.
The first way for PRINCE2 renewal is, at the end of the third year after you got the PRINCE2 Practitioner certification, you can re-sit for the PRINCE2 re-certification exam. The PRINCE2 re-certification exam is similar to the PRINCE2 practitioner exam; however, there is less fewer of questions and the duration of the exam is shorter. You can see the comparison of the PRINCE2 Practitioner and PRINCE2 re-certification exam in the following table.
| | |
| --- | --- |
| | Re-Certification Exam: |
| | |
| | |
| | |
| | |
| | |
Salary Chart which will show the predicted growth in your career after completing the PRINCE2 Certification:
I hope this information will help you to choose the best career in the Project Management Field.
Novelvista as an Accredited Training Organization (ATO) provides working professionals with different courses. The courses provided by this institute are specially designed for working professionals who want to upgrade their careers to a higher level. Novelvista certifications are globally recognized and the certifications provided by them are accepted by major organizations all around the globe. Novelvista has a team of professionals who are experts in their specific fields; with their expertise, you can achieve your goals in the near future. The counselors will guide you through all the aspects of the course and will suggest you the right course for your career by analyzing your past and current work experience.
The PRINCE2 Certification provided by this institute is one of the best certifications they provide. Novelvista is accredited by AXELOS for the PRINCE2 Certification. Novelvista has gained recognition over the years in professional training certification in IT industry such as PRINCE2, DevOps, PMP, Six Sigma, ITIL, and many other leading courses.

The rating of this institute is very trustable and the PRINCE2 Certification cost is very Affordable according to a working-class professional. There are testimonies of people who have taken up the PRINCE2 Certification from Novelvista, which will give you a clear view of what the certification provides and how it will help in your career growth. I hope this information is useful to you and will help you to choose a better career.
Topic Related Post
About Author
Manish has more than 13 yrs of experience in IT Industry and has worked as ITIL Head with expertise in the areas like Enterprise IT Transformation, ITSM, SIAM, Blockchain.