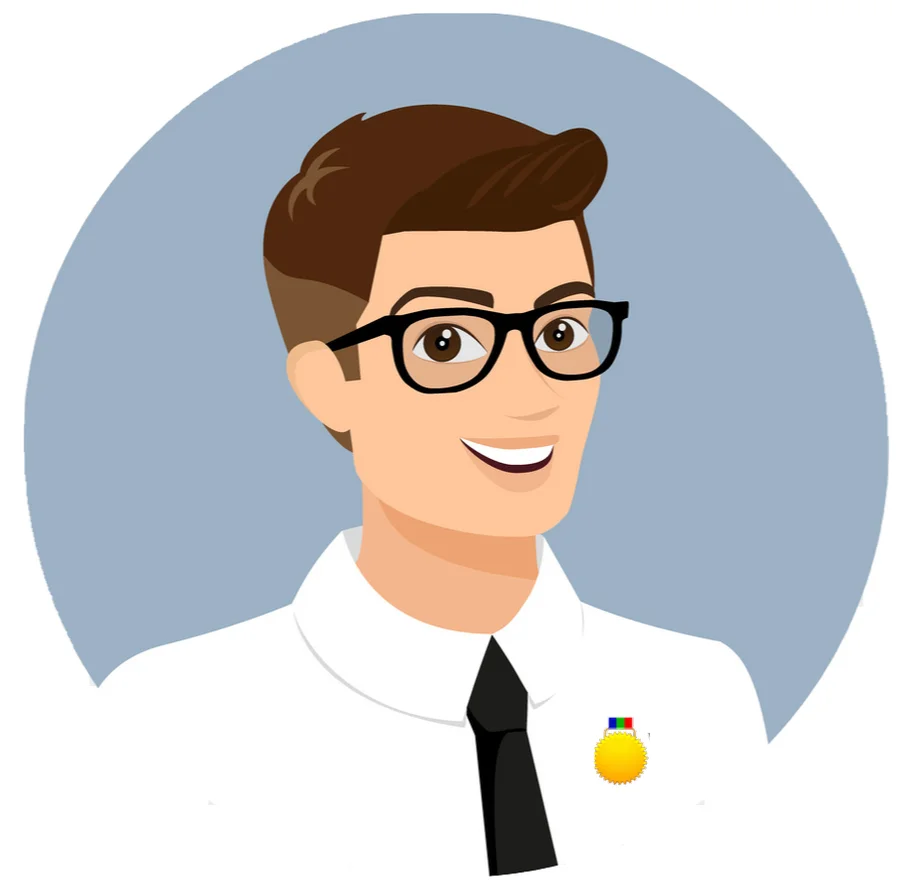 NovelVista
Last updated 19/05/2023
---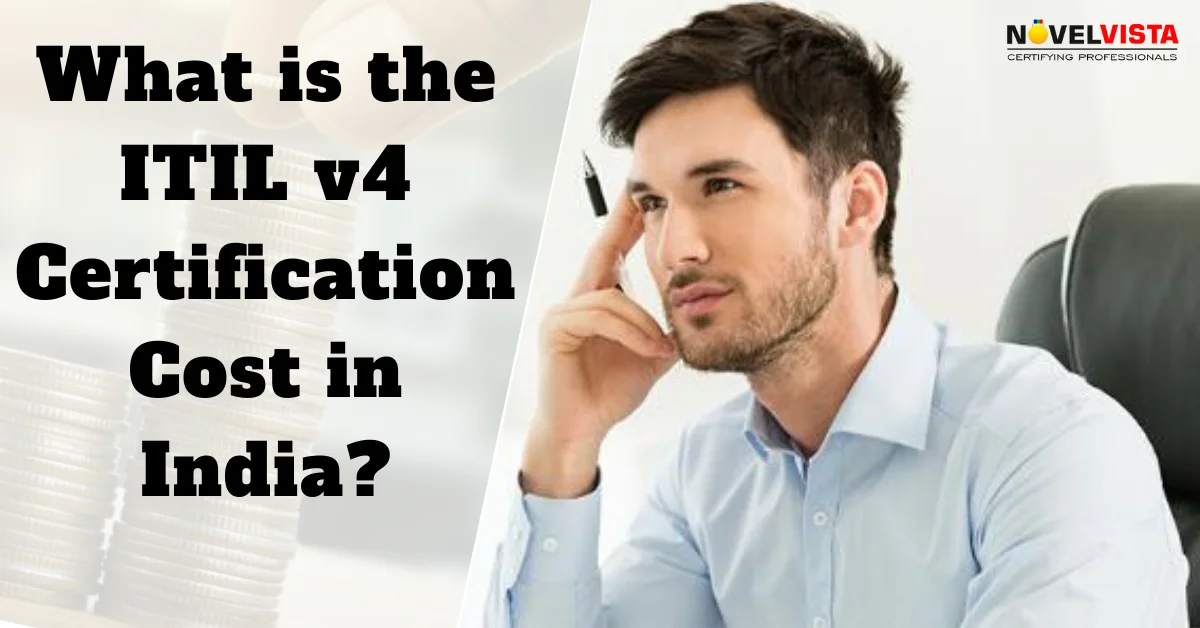 How much an ITIL Certification costs in India?
Will an ITIL v4 certification be a good investment?
Will I get paid well after putting so much money in it?
Well, we know that going to certification is a pretty big decision. Even after you have decided to go for one, who knows if it can bring you a bright future?
In this blog, we are going to tell you about the cost division of ITIL v4 certification in India and how you'll know if you are spending your money in a right way. If you have any other questions, you can just drop them right in the comment section.
If you feel ITIL v4 Certification cost is just gonna provide you with a piece of paper, you are wrong then. ITIL certification cost contains various components. Wonder what they can possibly be? Let's have a look!
Components in ITIL v4 Certification:
Those who went through our previous blog "ITIL v4 Update- Why and what is the reason", then you probably know that ITIL v4 is pretty different than ITIL v3. So how you plan to get through the entire course before you opt for a certification examination?
Simple! You take up training in ITIL v4!
ITIL v4 certification cost contains two main components- the training cost and the certification cost. So when you are taking your training and certification from two different organizations, it will cost you a truckload of money in India. If you let the same organization to take care of both of them, you are most likely to get a discounted price for them.
Other Components Of ITIL Certification:
Of course, few training sessions are not enough to prepare for an ITIL v4 certification course. You need to buy a study guide if you are self-studying. Afterward, you might need to buy study materials as well. You can do some trick to save money here as well. But let us go step by step and start from the study guide!
While preparing for any exam, the first step is always making a plan. So, in order to tone down your ITIL v4 Certification cost a little bit, you have to plan it up with the help of these following steps:
Plan: This includes one complete round of reading the ITIL life cycle, answering ITIL Foundation exam questions, and taking full-length ITIL practice tests.
Do: Implement the plan and put the plan into action.
Check: Review your scores and assess the areas for improvement.
Act: Here you just revise, take the test, review until you are getting to your target score.
Seems like you have to take care of way too much in order to implement it? Well, you can cut down all of it along with the cost by choosing the right ITIL v4 training and certification. They will execute that exactly in a similar way and that will be included in the existing package!
You can either buy a famous paperback that will cost you almost $30, or you can easily rely on softcopies that will cut down the study material cost. Once you join an ITIL v4 training, they provide you with potential study materials as well as online reading suggestions.
Some of the professional ITIL Certification exam websites offer their practice tests for about $25-50. But, there are also many free practice tests for ITIL 4 Foundation exam available online. So you can try taking those online tests to bring down the cost. Or, you can choose a training organization wisely so that they arrange the tests for you.
Now, let's talk about the type of ITIL v4 certifications you can get.
Types of Certification Courses:
There are many ITIL 4 certifications available in the market. But we fetched 5 of them that will help you to shape your career well and are beneficial for every industry.
This certification includes the basics of ITIL4 and the key concepts of IT Service Management. People who are looking forward to starting a career in IT Service Management, this certification's course content is perfect to clear their basics.
This certification optimizes the value of the journey for all stakeholders, to convert opportunity and demand into value, and to drive stakeholder value. As ITIL Foundation explains service value is co-created through the involvement of users, customers, sponsors, service providers, or any other stakeholder.

The certification contains a vast range of details about the customer journey, value propositions, fostering relationships, keeping engagement channels open, shaping demand, designing service offerings, aligning and agreeing on expectations, co-creating service experiences, realizing the value and many more. You are only eligible for this certification once you have an ITIL 4 Foundation certification.
This certification mandates you to have an understanding of concepts regarding the high-velocity nature of the digital enterprise including the demand it places on IT, the digital product lifecycle in terms of the ITIL 'operating model', importance of the ITIL Guiding principles and other fundamental concepts for delivering high velocity IT and knowledge about contributing to achieving value with digital products. For this certification also, you'll have to have an ITIL4 foundation certification.
This certification teaches you all about the service value system. Hence, once you go through this certification, you'll Know how the relevant ITIL practices contribute to the creation, delivery, and support across the SVS and value streams. Also, you'll be able to create, deliver, and support service. Wonder what all you need for this certification? Just to take up the ITIL4 Foundation certification beforehand!
This certification is all about understanding and knowing how to use the key principles and methods of ITIL and organizational change management to direction, planning, and improvement. The key to achieving this certification is just an ITIL4 Foundation.
You are only eligible for this certification if you have already achieved 17 credits in ITIL v3 modules or if you are an expert. This certification course is designed to Fasttrack your way to ITIL v3 to ITIL v4, increase understanding of service management with an updated version of ITIL, be prepared for the implementation of ITIL4 in your organization.
Cost of the course:
You can either study by yourself and pay for the certification, or you can take up a training followed up by certification, and pay one entire amount for both of them. Of course, the second option suits anyone better.
The ITIL4 Foundation training and certification costs you Rs. 29,000 in total. And the rest of them? Just Rs 32,000!
Do you know what that means? Invest just about 50,000, and enjoy the return for the entire lifetime!
What will be the ROI For ITIL4 Certification:
Depending on companies, type of certification, and experience level, an ITIL4 certified person can easily grab up to Rs. 2 million per annum.
So? What do you think? That's a pretty decent ROI. Isn't it?
Conclusion:
As smooth as it sounds, to crack an ITIL4 certification you'll have to study a lot. You'll always get study materials and free tutorials online. But an expert's opinion always catalyzes the preparation. Isn't it? That's where apart from ITIL v4 certification cost too, you have enough reason to go for combined training and certification package.
So if you find any sort of trouble for preparing your ITIL4 certification, we have got your back! Check our website and opt for your favorite course right away!
Topic Related Post
About Author
NovelVista Learning Solutions is a professionally managed training organization with specialization in certification courses. The core management team consists of highly qualified professionals with vast industry experience. NovelVista is an Accredited Training Organization (ATO) to conduct all levels of ITIL Courses. We also conduct training on DevOps, AWS Solution Architect associate, Prince2, MSP, CSM, Cloud Computing, Apache Hadoop, Six Sigma, ISO 20000/27000 & Agile Methodologies.