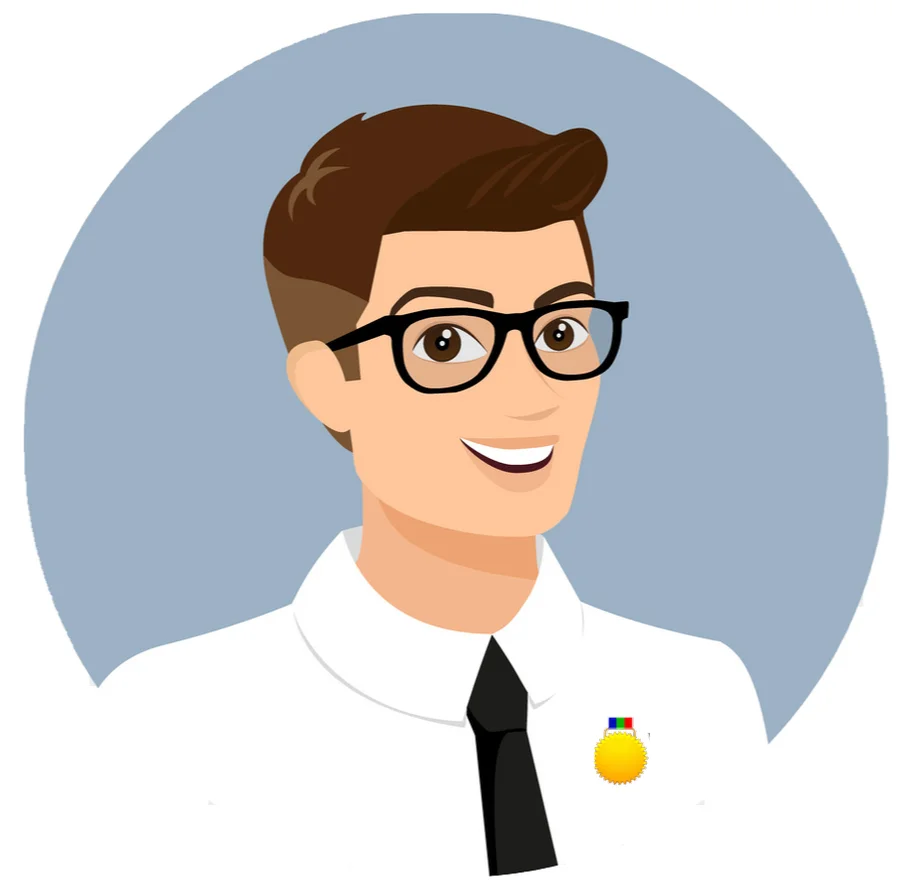 NovelVista
Last updated 20/07/2021
---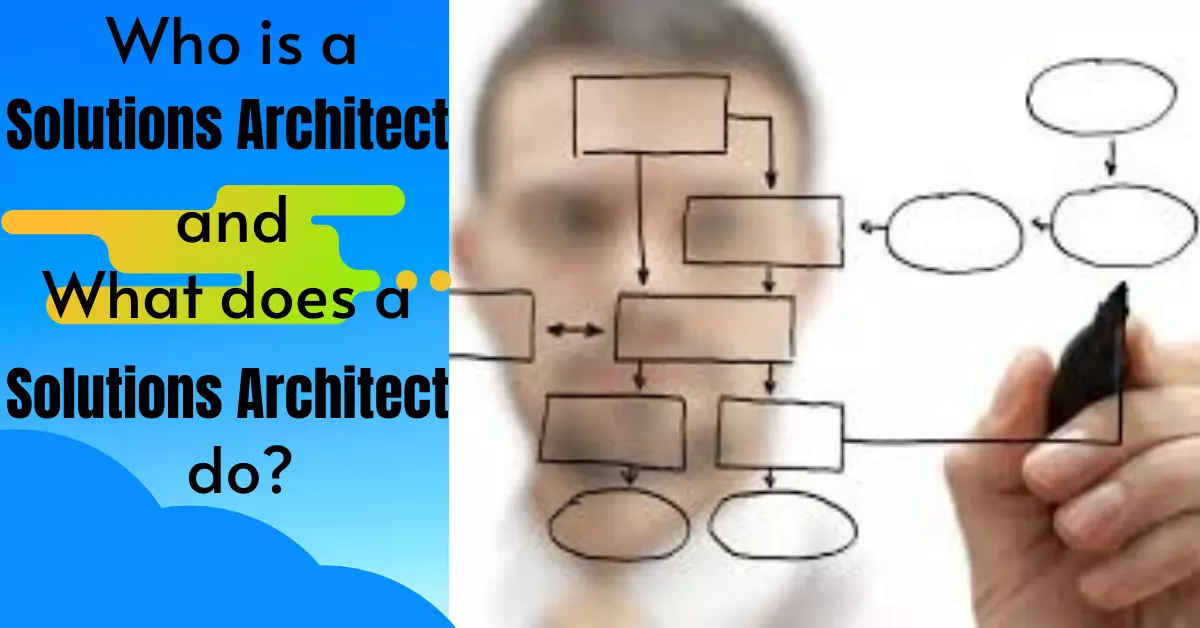 In our rapidly evolving world driven by new realms, organizations feel the need to change their operating methods and techniques to face the emerging business challenges and fluctuating customer demand.
In other words, businesses need to perform the digital transformation of their core operations, which is to transfer core processes to software solutions, streamlining them. As this transition is highly complex (even separate parts of it demand close attention), every company needs an expert with a particular skill set and a knack for balancing business needs with different nuances of technology solutions. A Solutions Architect is the one to do that
What Is a Solution Architect?
According to Techopedia, "Solution Architecture is the process of developing solutions based on predefined processes, guidelines and best practices with the objective that the developed solution fits within the enterprise architecture in terms of information architecture, system portfolios, integration requirements and many more."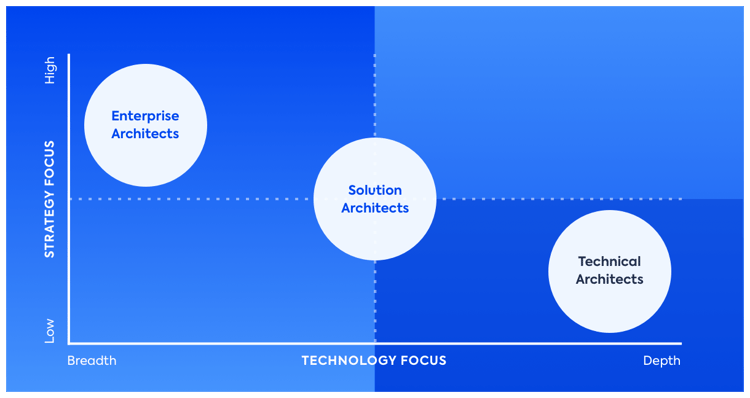 A solution architect job, Techopedia explains, can be a combination of roles intended to address business needs and requirements, as well as tackle business problems, through the design and development of applications and information systems.
Often, a business already has operating systems in place, but it might need to advance existing systems or add new systems that can integrate and seamlessly communicate with the existing systems.
"Usually, companies already have operating systems, information context, and integration requirements — the solution architecture helps ensure that a new system will fit the existing enterprise environment," according to AltexSoft, Inc., a technology and solution consulting company. "To perform this task, a solution architect has to understand how all parts of the business model work together including processes, operating systems, and application architectures. Understanding these processes, they will be able to design a specific solution that fits the environment best."
Therefore, a solution architect is a person helming the introduction of the overall technical visions for a particular solution, recommending solutions for more effective systems, and integrating software and hardware that best meets the purposes of the business.
SKILLS REQUIRED FOR WORKING AS A SOLUTION ARCHITECT
High-level Architecture understanding about Clustering of Databases / Applications Servers / Operating Systems, Enterprise Architecture, Non-Functional Requirements, Integrations, Various Enterprise Software Products & Frameworks

Concepts of Virtualization and Cloud platforms like AWS, Azure & Google Cloud

Integration – Tools, Frameworks & Products that can be used like ESB, Web-Services, etc.

Latest trends around Big Data, NoSQL, React, Mobility, Portals, ERP, Cloud, Search, Scanning, Analytics, Networking, etc.

Reading a list of websites for updating oneself on various domains, trends & technologies

Documents, spreadsheets & presentations – Skills with MS-Word, MS-Excel, MS-PPT, Google Docs, HTML, Visio, Free / Open Source / Cloud-based Enterprise Architecture & Digital Marketing Tools & MS Paint, etc.

Programming skills in at least one front line full application programming language like Java, VB.Net, C#, etc. as a minimum & concepts of digital electronics & microprocessors

Database, Encryption & Computer Networking skills including SQL, PL/SQL, Indexing, Triggers, Procedures, TCP/IP, UDP, IPv6/4, SSL/HTTPS, Types of encryption, etc.

Basics of how to create requirement documents, proposals, estimations & statement of works

Soft skills for working & collaborating with various stakeholders from Top Management, HR, Finance, Legal, Operations to developer level and customers

Reporting skills around the creation of the document, status updates, etc.

Project Management & Testing overview, Tools, Processes & Products used for the same

Overview of Quality Frameworks like CMMi, ISO, etc.

Ability to learn things quickly, present them in concise, customer-friendly ways & networking skills to support Sales & Project Managers

Basic understanding of RFP / RFI / RFQ & Consulting process
Responsibilities for Solution Architect
Analyze current technologies used within the company and determine ways to improve

Document and monitor requirements needed to institute proposed updates

Work closely with Information Technology professionals within the company to ensure the hardware is available for projects and working properly

Propose and establish the framework for necessary contributions from various departments

Account for possible project challenges on constraints including, risks, time, resources, and scope

Work closely with project management teams to successfully monitor the progress of initiatives

Provide detailed specifications for proposed solutions

Define clear goals for all aspects of a project and manage their proper execution
Solution Architect Certification
Certifications are intended to validate the skills and expertise of the solution architects. They assess their knowledge, abilities, and experience. So, having one or more credentials proves the expert's proficiency in specific skills.
The AWS Certified Solutions Architect – Associate exam takes 130 minutes and costs around $150. Amazon recommends candidates have at least 1 year of hands-on experience before taking the test
The Important Topics for AWS Associate Certification Exam are:
Important topics with 70-80% coverage
IAM




IAM Roles

IAM Best Practices

VPC

EC2

EC2 general (e.g. metadata & user data)

EC2 Storage options

EBS vs Instance Store

Placement groups

EBS Storage options

S3

Whitepapers

Security

Storage Options

DDOS Resiliency

CloudWatch Monitoring & Troubleshooting – Primarily for SysOps

Other topics with 20-30% coverage

RDS (mainly Multi-AZ and Read Replicas)

Elastic Load Balancer (like Cross Zone)

Auto Scaling

Route 53 & Routing Policy

SQS

You can also expect questions from SWF, AWS Support, Cloud HSM (supported services), Trusted Advisor, Storage Gateway, Direct Connect, SNS, Consolidated Billing
Conclusion:
The solutions architect's role is to explain the business requirements to the development team and lead them in building a product that can solve real business issues effectively. The position is very responsible and requires a wide-ranging IT skill-set and knowledge. With companies increasingly relying on software and emerging technologies, the role of a solutions architect will continue to gain weight.
Topic Related Post
About Author
NovelVista Learning Solutions is a professionally managed training organization with specialization in certification courses. The core management team consists of highly qualified professionals with vast industry experience. NovelVista is an Accredited Training Organization (ATO) to conduct all levels of ITIL Courses. We also conduct training on DevOps, AWS Solution Architect associate, Prince2, MSP, CSM, Cloud Computing, Apache Hadoop, Six Sigma, ISO 20000/27000 & Agile Methodologies.