Archana Todmal
Last updated 21/07/2021
---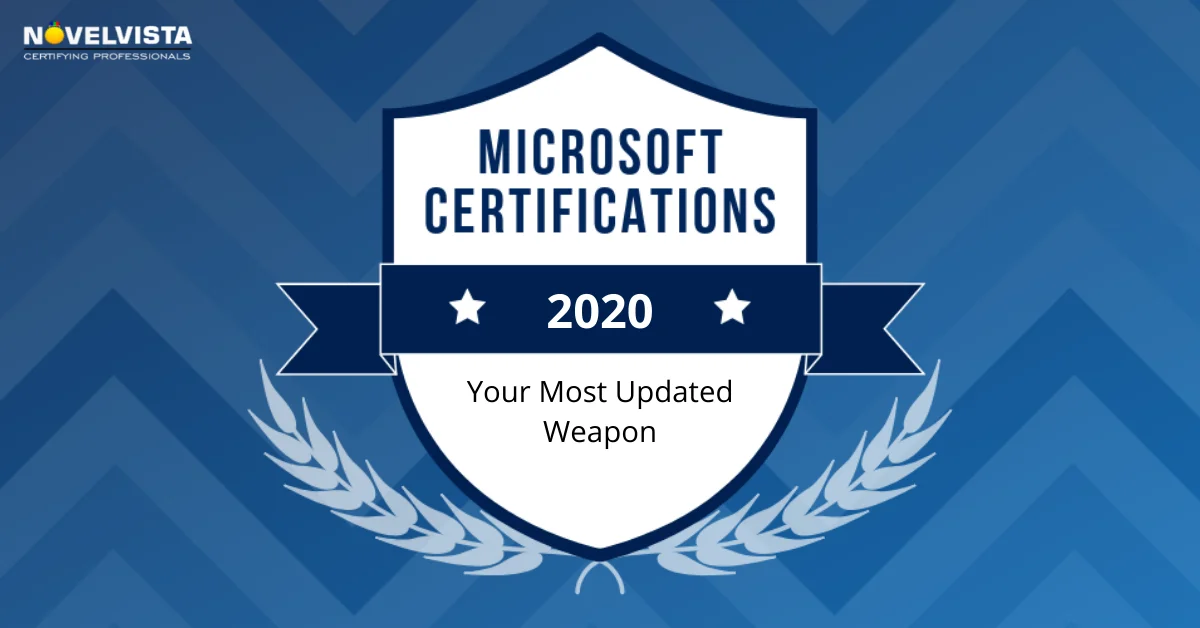 Have you ever witnessed a duel?
Of course, you haven't in real life. But what about movies? The famous sword duel of the movie "The Princess Bride" or the pistol duel of "The good, the bad and the ugly"- all of them have literally sent a chill of suspense through your spine. Isn't it?
But it was a little different when Indiana Jones faced the crazy Arabic swordsman in a duel in the movie "Raiders of the lost arch". Everyone knew Indiana Jones will kill the swordsman in the blink of his eyes because how a sword can even stand when there is a pistol present in a battle? When the weapons are the same in a duel, then you really don't know who is going to win. But when one has an upgraded weapon, the entire battle goes in the favour of that person for obvious reasons!
It's the same with certifications as well. Once you enter a corporate world, everyone around you is your competition and your certifications are going to work as weapons to make you stand out of the crowd.
Now you might ask- "How can I be sure that Microsoft Azure Certification will work as the most upgraded weapon?" So let us answer that first.
In our previous blog, we have already explained the basics and benefits of Microsoft Azure. According to a recent report of Oracle, it has been predicted that 80% of all enterprise workloads will move to the cloud by 2025. And what can be a better platform for that if not Microsoft Azure?
Let us tell you what all can Microsoft Azure certification can do to you!
Azure Certification Benefits for Individuals
1. Career Flexibility
If you are thinking that Microsoft Azure Certification is only helpful for you if you are pursuing a career in cloud computing, you are completely wrong!
Azure career path has so much more in store than you can even imagine! As we said in the introduction, most of the companies have already shifted their workload to the cloud platform in order to remove all the mundane tasks off of their employees' shoulders. Cloud administrator, developer, security engineer, AI engineer, data engineer, solutions architect, and DevOps engineer- each of these roles demand a cloud computing certification now.
When you hold a certification of Microsoft Azure, you can choose a career in managing, developing and implementing cloud services in various industries like finance, healthcare, banking, government or insurance.
2. Better Security Offerings
Have you been looking forward to building your career in the field of cybersecurity?
With Microsoft Azure, that will not be just a dream anymore!
Microsoft Azure helps to achieve better security offerings along with its Security Development Lifecycle (SDL). It assures the complete security and protection of the hosted device and Microsoft Azure applications.
Once you are Microsoft Azure certified, you can build your career in Microsoft Azure as an Azure security engineer as well!
As per survey, the average salary of an Azure security engineer can go up to $140,000.
Source: neuvoo.com
3. Better integration with .Net platform
If you are already accustomed to programming, you must be very familiar with .Net. .Net is an opensource cross-platform created by Microsoft. The integration process of .Net with Microsoft Azure is not at all complicated since everything will be monitored by Microsoft only.
But, why should you integrate .Net with Microsoft Azure you may ask? Programmers who are habituated in working in a .Net platform, it will be easier for them. Not only .Net, but Azure also allows Linux, Java and PHP's applications to learn.
Once you take a Microsoft Azure training course, you'll be able to do all of it!
4. Higher Salary
You have already understood by now that a Microsoft Azure Certification can pay you back really well!
Since so many companies have switched to the Microsoft Azure platform, the demand of Microsoft Azure professionals has been really high!
The report of Ziprecruiters, says the average salary of an Azure Architect is $144,866 and an Azure Developer is $131,838. Can you believe that?
5. Improve DevOps Skill
We are pretty much familiar with the concept of DevOps. DevOps is a culture where the development and the operations team work together to provide better solutions to the customer. DevOps brings people, process and technologies together.
If you already have DevOps skill, Azure Certification will help you out to deliver cloud services such as design and implementation strategies for developing applications, automating processes, monitoring cloud environment and continuous delivery!
Key Take-aways
After knowing about the vast field Microsoft Azure Certification can open for you, are you convinced that why it can be your most upgraded weapon in the corporate world?
Now the question is, how should your roadmap look like to get Microsoft Azure Certified?
It's simple! Just take-up an MS Azure Training Course, learn and get certified! That's all!
We will get back to you with more hot-baked Azure topics soonest. Meanwhile, let us know in the comment section below that what all you want us to write about.
Until then, stay upskilled!
Topic Related Post
About Author
If you are looking forward to reading some high ended cloud computing blogs, hers are the ones you should look up to. With an experience of over 20 years in cloud computing, she is well aware of the features of AWS, Microsoft Azure, and Google cloud which gets reflected in her writings. Her articles are the mouthpiece of the cloud world that speaks to us regarding the cloud trends as well as the real-life scenarios of a cloud environment. Her experience in cloud consulting and implementation plays a huge role in her write-ups and the professionals end up getting just the solution they need.