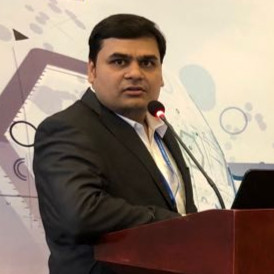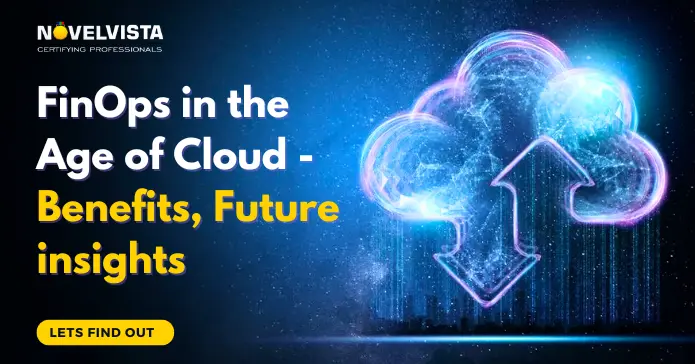 Cloud computing has revolutionized the way businesses operate. It has given them the ability to scale their infrastructure up or down quickly and easily, to access cutting-edge technology, and to focus on their core competencies. However, cloud computing can also be expensive. Cloud expenditures can quickly spiral out of control if not properly managed.
This is where FinOps comes in. FinOps is a discipline that combines financial management and cloud computing best practices to optimize cloud spend. It helps businesses to understand their cloud costs, to make informed decisions about resource allocation, and to eliminate wasteful spending.
FinOps is becoming increasingly important in the age of cloud computing. As businesses move more and more of their workloads to the cloud, they need to find ways to control their cloud costs. FinOps provides a foundation for exactly that.
In this blog, we will explore the significance of FinOps in the age of cloud computing and how it can help organizations optimize costs, enhance efficiency, and achieve better financial control.
Understanding FinOps
FinOps is a set of practices and methodologies that focus on managing cloud costs effectively while ensuring the delivery of value to the organization. It combines financial management, operational visibility, and technology to achieve a balance between cost control and innovation. FinOps is not just about reducing expenses; it's about enabling teams to make informed decisions and aligning cloud usage with business objectives.
FinOps: The Growing Importance in the Cloud Era



1. Cost Management:
As businesses increasingly adopt cloud services, the costs associated with cloud usage can spiral out of control if not managed properly. FinOps provides the framework to monitor, analyze, and optimize these costs, enabling organizations to allocate resources efficiently.
2. Operational Efficiency:
With the dynamic nature of cloud computing, resources can be provisioned and de-provisioned quickly. FinOps practices help teams to stay agile by optimizing resource allocation based on demand, preventing underutilization or overprovisioning.
3. Cross-Functional Collaboration:
FinOps fosters cooperation among finance, operations, and development teams. It breaks down silos by providing a common language and understanding of cloud costs, allowing teams to work together towards cost-effective solutions.
4. Informed Decision-Making:
By providing real-time insights into cloud spending, FinOps empowers decision-makers to make informed choices about resource allocation, application architecture, and investment in innovation.
5. Budget Predictability:
FinOps enables organizations to predict and plan for future cloud expenses accurately. This predictability helps in avoiding budget overruns and ensures that financial goals are met.
6. Optimized Resource Allocation:
FinOps practices help identify idle resources and opportunities for resizing or decommissioning. This ensures that resources are allocated where they are needed most, reducing waste and optimizing costs.


How to implement Cloud FinOps in your organization?




1. Collaborative Culture:
Establish a culture of collaboration between finance, operations, and development teams. Regular communication and shared goals are essential for successful FinOps implementation.
2. Automation and Tooling:
Leverage cloud cost management tools and automation to track, monitor, and analyze spending patterns. These tools provide visibility into cloud expenses, making it easier to identify cost-saving opportunities.
3. Tagging and Categorization:
Implement proper tagging and categorization of cloud resources. This enables accurate cost attribution, helping organizations understand which teams or projects are driving costs.
4. Reserved Instances and Spot Instances:
Utilize reserved instances for predictable workloads and spot instances for non-critical or fault-tolerant applications. This mix of instance types can significantly reduce costs.
5. Regular Review and Optimization:
Conduct regular FinOps reviews to analyze spending patterns and identify areas for improvement. Continuous optimization is key to maintaining cost efficiency.
If you are a business that uses cloud computing, then FinOps is essential. It can help you to save money, make informed decisions about resource allocation, and optimize your overall cloud strategy.


Extra Tips for implementing FinOps in your organization:




Start small: Don't try to implement FinOps all at once. Start with a small pilot project and then scale it up as you gain experience.
Get buy-in from all stakeholders: FinOps is a team effort. You need to get buy-in from finance, IT, and business leaders.
Use the right tools: There are a number of FinOps tools available that can help you to manage your cloud costs.
Set goals and track your progress: Set clear goals for your FinOps program and track your progress over time.
Continuously improve: FinOps is an ongoing process. You need to be constantly looking for ways to improve your cloud cost management.
FinOps is a valuable tool for businesses that use cloud computing. By implementing FinOps, you can save money, make informed decisions about resource allocation, and optimize your overall cloud strategy.


The Benefits of FinOps



FinOps can offer a number of benefits to businesses, including:
Reduced cloud costs: FinOps can help businesses reduce their cloud costs by up to 30%.
Improved financial visibility: FinOps can help businesses gain better visibility into their cloud costs, which can help them make more informed financial decisions.
Increased agility: FinOps can help businesses become more agile by giving them the ability to quickly scale up or down their cloud resources as needed.
Improved compliance: FinOps can help businesses comply with cloud regulations by providing them with the visibility and control they need to manage their cloud costs.
Improved employee productivity: FinOps can help businesses improve employee productivity by giving them the tools and resources they need to use the cloud effectively.
The benefits of FinOps certification. A FinOps Practitioner Certification can help you advance your career in IT finance. It can also help you earn a higher salary and get better job opportunities.
The Future of FinOps with Statistics




The future of FinOps is promising, as businesses recognize its importance in optimizing cloud costs and enhancing operational efficiency. Below, I'll provide you with some insights and statistics that highlight the trends and potential growth of FinOps in the coming years.
According to the GSDC, 80% of businesses are now using cloud computing, and that number is expected to grow to 95% by 2025.
A study by IDC found that FinOps can help businesses save an average of $1.5 million per year on cloud costs.
1. Increasing Cloud Adoption
:
By 2024, worldwide public cloud services spending is projected to reach over $500 billion, indicating a growing reliance on cloud infrastructure.
More than 80% of enterprise workloads are expected to be on the cloud by 2024.
2. Rising Cloud Costs
:
Around 30% of cloud spending is estimated to be wasted due to idle or oversized resources.
Gartner predicts that by 2023, over 60% of organizations will overspend on their cloud budgets.
3. FinOps Adoption
:
The FinOps Foundation, a community dedicated to advancing FinOps practices, has seen a steady increase in membership since its establishment in 2019.
A Flexera survey found that 94% of organizations have a multicloud strategy, highlighting the need for effective cost management across different cloud providers.
4. Market Growth
:
The global FinOps market size is expected to grow at a Compound Annual Growth Rate (CAGR) of over 25% from 2021 to 2028.
The market value of FinOps tools and solutions is projected to reach several billion dollars by the mid-2020s.
5. Skills and Certifications
:
The demand for FinOps professionals is rising. The Certified FinOps Practitioner (CFP) certification, offered by the Global Skill Development Council (GSDC), has gained popularity as a recognized qualification in the field.
According to LinkedIn, the number of FinOps-related job postings has been increasing steadily, indicating a growing demand for skilled FinOps practitioners.
6. Cloud Cost Visibility
:
In a survey by 451 Research, over 70% of organizations reported inadequate visibility into cloud costs and usage, emphasizing the need for better cost management practices.
7. Automation and Tools
:
The adoption of cloud cost management tools is on the rise. These tools offer features such as real-time cost tracking, resource optimization, and budget forecasting.
Over 80% of organizations plan to increase their use of cloud cost management tools to optimize spending.
8. Multi-Cloud Complexity
:
A Flexera survey found that 93% of enterprises have a multi-cloud strategy, leading to complex cost management challenges across different cloud providers.
9. Continuous Optimization
:
Continuous cost optimization is becoming a standard practice. Over 80% of organizations prioritize optimizing their cloud costs as a fundamental part of their cloud strategy.
10. Alignment with Business Goals
:
FinOps emphasizes aligning cloud spending with business objectives. Companies that adopt FinOps practices are better positioned to innovate and achieve their strategic goals.
some other trends that will shape the future of FinOps:


The rise of cloud-native applications
Cloud-native applications are designed to take advantage of the cloud's scalability and elasticity. This can lead to significant cost savings, but it also requires a new approach to cloud cost management. FinOps can help businesses to manage the costs of cloud-native applications effectively.
The growth of hybrid cloud
Many businesses are adopting a hybrid cloud approach, which means using a combination of on-premises and cloud-based infrastructure. This can be more complex to manage than a pure cloud environment, but FinOps can help businesses to optimize their costs across both on-premises and cloud environments.
The increasing importance of data analytics
Data analytics is becoming increasingly important for businesses to make informed decisions about cloud costs. FinOps can help businesses to use data analytics to identify areas where they can save money and optimize their cloud spend.
Overall, the future of FinOps is bright. As the cloud adoption trend continues and new technologies emerge, FinOps will become an increasingly important tool for businesses to manage their cloud costs effectively.
Conclusion
In the age of cloud computing, FinOps has emerged as a critical practice for organizations to effectively manage their cloud costs while driving innovation and growth. By fostering collaboration, leveraging automation, and implementing sound financial management practices, businesses can achieve greater control over their cloud expenses, optimize resource allocation, and ensure that cloud investments align with strategic objectives. As the cloud landscape continues to evolve, embracing FinOps will become increasingly vital for organizations seeking to navigate the complexities of cloud cost management. the future of FinOps is marked by its increasing relevance in a cloud-dominated business landscape. As cloud adoption continues to grow, organizations are recognizing the need for robust cloud cost management practices to ensure optimal resource allocation, budget predictability, and alignment with business goals. The rising demand for FinOps professionals, coupled with the development of specialized tools and certifications, underscores the significance of this discipline in the years to come.
Topic Related Post
About Author
Vinay has more than 14 yrs of experience in IT Industry and has worked as Tech Head with expertise in the areas like Enterprise IT Transformation, Blockchain, Machine Learning, Artificial Intelligence, ITSM, SIAM and many more.