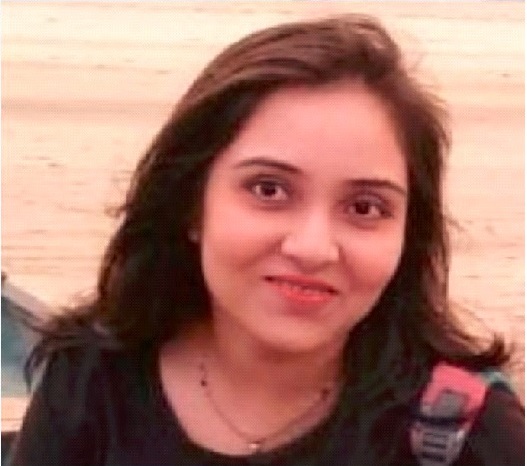 Monika Ambavane Patil
Last updated 06/10/2023
---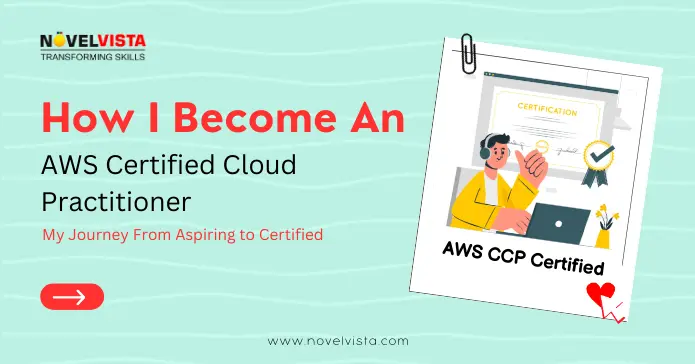 I want to take you through my thrilling journey of becoming an AWS Certified Cloud Practitioner.
From grappling with new concepts to conquering challenges, this is my story of how I transformed my curiosity into a solid foundation in AWS.
It all started when I stumbled upon Amazon Web Services (AWS) while researching cloud computing.
The immense potential of AWS services intrigued me – the idea of creating virtual machines, managing databases, and scaling applications globally got me hooked instantly. With a mixture of excitement and determination, I knew I had to dive deep into this world.
Here is a Breakdown of my AWS Certified Cloud Practitioner Journey:


* Challenges and Learning Curves


Believe me, the initial phase was no cakewalk. The sheer volume of information, terminology, and concepts left me bewildered.
Learning about cloud computing, understanding AWS architecture, and grasping the purpose of each service was like learning a new language.
But, challenges are what drive us forward. I embraced the grind, took one concept at a time, and slowly but surely, things started making sense.


* Hands-On Exploration


Books and online courses were great, but theory alone wasn't cutting it. I got my hands dirty with real-world experimentation.
Creating my AWS account and navigating the AWS Management Console became my daily routine.
I set up instances, explored storage options, and configured networks. Sometimes I messed up, but those mistakes were my best teachers.
Practical experience bridged the gap between theory and application, giving me the confidence to face complex scenarios.


* The AWS Community:


If there's one thing I learned early on, it's that I'm not alone on this journey. The AWS community, they're amazing!
Forums, social media groups, and online discussions became my virtual classroom. Fellow learners and seasoned professionals were always ready to help.
Sharing experiences, troubleshooting issues, and learning from each other's mistakes made the journey feel like a shared adventure.


* Key Takeaways:


Community Power:

Engaging with others who share your passion opens doors to valuable insights, solutions, and motivation.
* Preparing for the Exam


As I neared the AWS Certified Cloud Practitioner exam, I knew I had to consolidate my knowledge.
I reviewed core concepts, refined my understanding of services, and took practice exams to gauge my progress.
The official exam guide provided by AWS helped me focus on the domains and topics that mattered most. Every study session and practice question brought me closer to my goal.


Future Prospects & Tips for Future Aspirants:


* Tips for Future Aspirants: If you're planning to achieve AWS CCP certification, then it is imperative to have a study plan.
* Initially, the exam might seem easy, but as you dive deeper into the AWS world, you will realize that it's difficult to navigate without a proper study plan.
* As the famous quote goes, "Planning is everything; the plan is nothing," your study plan is the key to success.
* It's okay to tailor your plan based on your learning pace and capability, but make sure you follow your plan strictly to achieve your goal.
* Consistency is the key to success, and it definitely applies here. It's not wise to cram everything in a few days or weeks.
* Consistency, coupled with a proper study plan, can help you ace the exam. Try to make a habit of studying on a daily basis and aim for quality rather than quantity.
* Last but not least, time management is crucial to achieve AWS CCP certification. You should be able to prioritize your daily tasks, allocate time for study, and manage your resources effectively.
* Do not sacrifice your leisure time, but make sure you have the right balance between work and fun time.
Remember, achieving AWS CCP certification requires effort, discipline, and dedication. With careful planning, consistency, and effective time management, you can achieve your goals and become a certified AWS professional.
My Final Thoughts:
* Now that I've earned my AWS Certified Cloud Practitioner certification, the future looks exciting.
* My journey doesn't end here; it's a stepping stone to a world of opportunities.
* From cloud architecture to DevOps, my AWS knowledge is my passport to a variety of roles in the tech industry. The cloud landscape is ever-evolving, and I'm ready to be at the forefront of innovation.
* My journey from being a curious tech enthusiast to an AWS Certified Cloud Practitioner has been nothing short of a roller-coaster ride.
* Embracing challenges, immersing myself in practical learning, and connecting with an incredible community have shaped my path.
* So, if you're curious about AWS, don't hesitate – take the plunge! Your journey might be different from mine, but one thing's for sure: AWS offers a world of possibilities for those willing to explore.
Remember, your journey is just beginning. Let AWS be your canvas, and innovation your brushstroke. The cloud is your playground – go paint the sky!
Thank you for reading and best of luck for your AWS journey!
Topic Related Post
About Author
Monika have total of 8+ years experience in IT. She is working in Service Management / Change Management since last 5+ years. Currently working as Cloud Change Management Lead for Atos India. I have completed Masters of Computer Science from Pune University and have certifications RHCSA, RHCE 6, ITIL Expert (MALC).