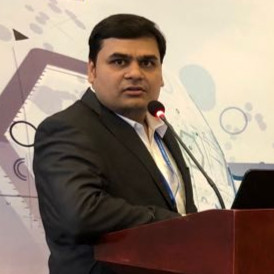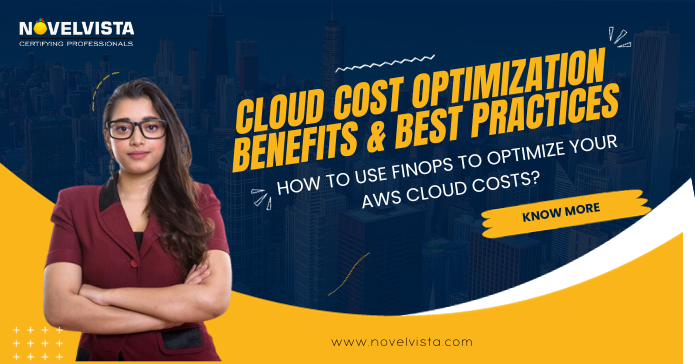 Cloud is one of the great ways to save money on Information Technology costs. There are plenty of services, and automation is here to make your business operations easier, like the work environment, more convenient, and secure. But it's also important to be aware of cloud cost as it's not always equal to cheap cloud.
The flexibility of the AWS cloud has successfully changed the results of business operations, but the challenging factor is its costs. AWS cloud is a vast term, and to understand this, go through the AWS Certified Cloud Practitioner to get Excel in AWS Cloud knowledge. As cloud cost is the major factor that needs to be solved, FinOps comes into focus as it not only understands businesses need for cost management but also makes informed decisions that lead to cost optimization and resource efficiency..
Let's find out what FinOps is?
FinOps enables enterprises to drive financial accountability and increase business value.

FinOps supports understanding the complexity and challenges of traditional Information Technology Management.

FinOps also contributes to identifying the building blocks and key success metrics for business value realization.
FinOps is the evolving cloud financial management discipline and cultural practice that aims to maximize business value in hybrid and multi-cloud circumstances. It is a combination of finance and DevOps. It emphasizes that Information Technology, Finance, and Business groups must cooperate to bring financial accountability to the cloud and make informed, data-driven decisions when dealing with trade-offs between speed, cost, and performance. To get to know more about FinOps and its operations make sure to check our FinOps Certified Practitioner (FCP) Certification & Training. It will help you with Financial Operations in cloud computing.
It is also essential to note that FinOps is not just a set of isolated procedures or tools; it is more than that. FinOps also shows the set of best practices, strong mindset, and culture that needs to be adopted in a business across teams such as C-Suite and other individual contributors. With the help of FinOps, businesses can better manage their cloud spending to enhance profitability and make better-informed decisions relevant to trade-offs between cost, speed, and quality. When employing Amazon Web Services (AWS), adhering to FinOps best practices can enable your company to save expenses and maximize the value of your Amazon cloud service investments. If you want to explore AWS then make sure to check out our AWS Certified Developer Associate, it will help you with core components of AWS.
The Importance of FinOps in AWS
The goal of FinOps is to make sure that businesses can scale their cloud usage while reducing costs and increasing value. It achieves this with the help of providing teams with efficient tools, procedures, and insights to manage their cloud costs more effectively and proactively.FinOps now becoming important in the age of Cloud Computing.
The importance of FinOps in AWS lies in its ability to help businesses manage and optimize their cloud costs effectively. You can go through the Importance of FinOps to have a more detailed, informed, and clear understanding. Developing an AWS FinOps is essential for different reasons.
Cost Optimization:
Developing an AWS FinOps strategy helps businesses optimize their AWS costs with the help of offering them visibility and transparency into AWS expenses, identifying cost drivers, and offering tools to decrease costs. It helps businesses to make strong decisions about their cloud resources and optimize their spending.
Financial Accountability:
An AWS FinOps team can help to develop a culture of financial accountability within the business. This includes collaboration between finance, operations, and technical teams to make sure that cloud resources are used efficiently and that cloud spending is well-aligned with business goals.
Business Agility:
Bringing FinOps to AWS helps businesses to be more agile with the help of enabling them to adjust their cloud resources based on changing business requirements quickly. It helps businesses to respond to market conditions rapidly and to deliver value to consumers more quickly.
Resource Optimization:
An AWS FinOps practice allows businesses to optimize their cloud resources with the help of eliminating waste, right-sizing resources, and with the help of reserved instances. It also supports enhancing the performance and reliability of cloud applications while decreasing costs.
Cost Control:
To support FinOps practitioners, AWS provides tools and processes for cost allocation, budgeting, and chargeback, enabling businesses to control their AWS costs effectively. It guides to prevent cost overruns and to make sure that cloud spending is within budget.


How to implement FinOps for AWS Cost Optimization?


FinOps, or Cloud Financial Management, is the set of practices that support businesses to optimize their cloud cost. It includes an in-depth understanding of your cloud usage, setting budgets, and taking actions to decrease costs while maintaining performance.
To implement FinOps for AWS cost optimization, follow these steps:
Understand your cloud usage:
The first step here is to understand how you are using AWS. It includes identifying your most expensive services, workloads, and resources. Businesses can also make use of AWS Cost Explorer to get the details./
Set Budgets:
Once you get an in-depth idea regarding your cloud usage, you can proceed to set budgets to track your expenditures and recognize areas where you can save money. Here, make use of AWS Budgets to set budgets and receive alerts when your spending surpasses the convinced threshold.
Take actions to decrease costs:
Here, there are different ways to diminish your AWS costs. Following are some communal strategies include:
Rightsizing:

Make sure to select the right AWS instance type and size for your workloads.

Reserved Instances:

Here, get the reserved instances for sustained workloads to save up to 72% on your compute costs.

Spot Instances:

Make effective use of spot instances for fault-tolerant workloads to save up to 80% to 90% on your computing costs.

On-demand pricing:

Use the on-demand pricing for unpredictable workloads. Also, they have short-term spikes in usage.
Monitor and Optimize:
FinOps is an ongoing procedure, and businesses should regularly monitor their cloud usage and cost to analyze areas where they can further optimize their spending. Businesses can use AWS Cost Explorer and other AWS tools to monitor their cloud usage and costs.
It's also essential to note that having cross-functional FinOps teams in a place will be beneficial. The team must contain knowledge and representatives from finance, IT, and engineering. The FinOps team needs to be responsible for implementing FinOps best practices throughout the business. To get to know more about how you can do AWS cost optimization to reduce the cloud cost.


Benefits of using FinOps to optimize AWS cloud costs


The help of FinOps to optimize AWS cloud costs provides different benefits for businesses.
Cost Savings with Cloud Computing Optimization:

The direct and strong benefit of FinOps in AWS costs is cost savings. With the help of developing FinOps practices like resource rightsizing, demand management, and pricing model selection, businesses can significantly decrease their cloud costs. It also supports reducing waste like inoperative or underutilized resources.

Improved decision-making capabilities:

FinOps provides the data and insights needed for more strong decisions. With the help of offering real-time, granular data on cloud usage and costs, FinOps allows businesses to make fast, data-driven decisions regarding their cloud investments. It can lead to more effective resource allocation, better project prioritization, and more strategic decision-making.

Heightened Transparency:

Eventually, FinOps enhances the clarity of cloud expenses. By rendering cloud costs accessible and understandable to all pertinent parties, FinOps guarantees that every individual within the organization is conscious of and responsible for their cloud expenditures. This transparency has the potential to foster a culture that prioritizes cost efficiency, with everyone striving toward the shared objective of enhancing cloud cost optimization.

Enhanced financial performance:

Financial Operations can also improve businesses' financial performance. With the help of providing a clear understanding of cloud costs and their impact on the bottom line, FinOps allows businesses to make financial decisions. It can lead to improved budgeting, forecasting, financial preparation, and improved financial performance.

FinOps Best Practices for AWS


The FinOps Foundation has presented the core principles that are considered to guide AWS costs in effectively well-aligned their internal FinOps Practices. These principles serve as the Roadmap by ensuring your FinOps development is heading in the right direction.
Manage multiple accounts with AWS:
Utilize AWS Organizations for the centralized management of multiple AWS accounts within your organization. This approach streamlines the administration of policies, budgets, and cost allocation across all your AWS accounts.
Monitor your AWS spending frequently:
It's essential to regularly keep an eye on your AWS expenditures to handle your cloud expenses effectively. Utilize AWS Cost Explorer to review and assess your AWS expenditures and establish AWS Budgets to assist you in adhering to your financial plan.
Spot Instances:
Influence Spot Instances for non-critical working whenever it's possible. It is cheaper but comes with the risk of being terminated with a small notice.
Review your cloud usage:
Regularly perform evaluations on your cloud usage to identify different opportunities to save money. Don't forget that the cloud is as dynamic as a living being. It gets enhanced, and new possibilities are also given by the day.
Budget and Forecast:
Set budget limitations and forecast for AWS spending. It also provides budgeting tools that can give alerts when you are nearing your budget threshold.
Use AWS Cost Explorer:
AWS Cost Explorer is an effective tool that supports businesses to visualize and understand their spending. It provides detailed insights regarding the cost and usage pattern.
Cloud Financial Management Tools:
Consider making use of third-party cloud financial management tools to gain deeper insights into your AWS spending.
Data Transfer Cost:
Develop cost optimization frameworks such as AWS Well-Architected Framework that provides best practices for developing cost-effective architectures.
Make effective use of AWS trusted advisor:
AWS trusted advisor is the service that inspects your AWS environment and makes recommendations for cost optimization, security, and improvement in performance.
AWS provides great resources and tools that help businesses to manage and optimize costs effectively. With the help of these practices, businesses can maintain control over their AWS costs and ensure cost competence in their cloud processes.


3 Successful Case Studies of FinOps Practices Implemented in MNC's


1. Spotify
Spotify develop and use the cost allocation tool to save millions of dollars
Service ownership poses a significant challenge when it comes to managing cloud expenses. It can be quite burdensome to monitor which teams are accountable for the cloud costs and how to reduce those expenses.
For this, Spotify has used Financial Operations to manage its AWS costs and created an in-house tool called Cost Insights, which keeps tabs on the company's cloud expenditures. By implementing this solution, Spotify empowers its engineers to take responsibility for controlling cloud expenses.
Additionally, Spotify supports its developers by offering recommendations for cost-saving strategies, such as implementing auto-scaling solutions, through a dedicated portal. The company also encourages its engineers to contribute their insights on effective system optimizations through an internal, community-driven resource known as Our Cookbook, enabling them to assist other teams in achieving cost efficiency.
1. Airbnb
Airbnb Reduces its AWS costs by 60% with the help of FinOps Optimization and its usage
Airbnb uses AWS cost explorer to understand their most expensive OpenSearch workloads and resources. It helped them to understand where it was spending the vast amount of money on OpenSearch. They also migrated their read-only data to UltraWarm storage which is a cost effective way to store large amounts of read only on Amazon OpenSearch Service. They also developed AWS Trusted Advisor which helped them with recommendations on how to improve the performance, security and cost effectiveness of your AWS environment.
Airbnb also identified and reduced unused OpenSearch resources and it helped them to lessen their OpenSearch costs. The company made great use of AWS trusted advisor recommendations which help them to optimize use of OpenSearch. It's a service that offers suggestions for enhancing the efficiency, safety, and cost-efficiency of your AWS setup. With the help of these approaches and methods Airbnb reduced the AWS costs by 60%.
Netflix
Netflix has millions dollars with the effective use of FinOps practices
Netflix is one of the successful examples of Financial Operations as it uses FinOps to manage its AWS costs and effectively save millions of dollars with the help of developing best practices like rightsizing its workloads and reserved instances.
Netflix uses AWS Cost Explorer to analyze and find out workloads that are over-provisioned and under-provisioned. Then, they right-size these workloads to lessen the costs without having any impact on their performance. The business also reserved instances for sustained workloads to save up to 72% on compute costs.
Also, Netflix makes effective use of Spot Instances for fault-tolerant workloads. Netflix has realized substantial cost reductions through the implementation of Financial Operations. For example, by optimizing their workloads, they managed to lower their AWS expenses by 25%, resulting in significant savings. Furthermore, Netflix has saved millions of dollars by making use of Reserved Instances and Spot Instances.

Conclusion
Managing and optimizing your cloud expenses on AWS through the practice of FinOps is of extreme importance. Repeatedly monitoring your AWS expenditures, utilizing AWS cost allocation to keep tabs on project or team expenses, and making full use of AWS cost optimization tools can help lower your AWS outlays while ensuring your business requirements are met. The above blog also explained the case studies that showcases how businesses have used FinOps practices and tools to reduce the cloud costs.
Topic Related Post
About Author
Vinay has more than 14 yrs of experience in IT Industry and has worked as Tech Head with expertise in the areas like Enterprise IT Transformation, Blockchain, Machine Learning, Artificial Intelligence, ITSM, SIAM and many more.