 Sandeep Kottiyattil
Last updated 23/07/2021
---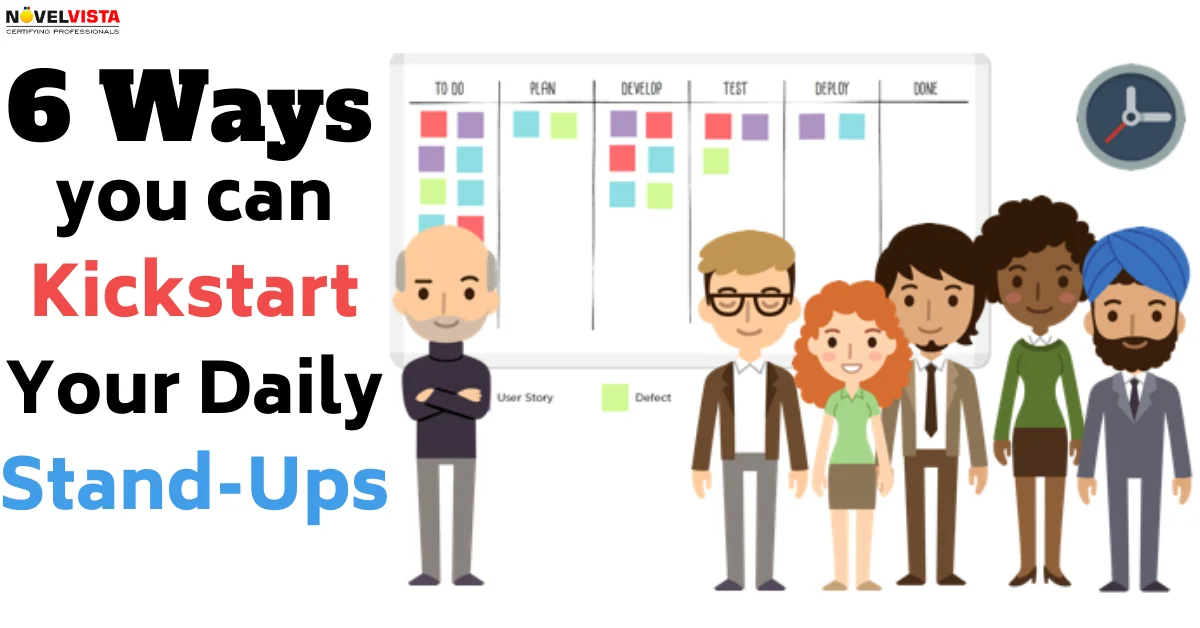 We've all been stuck in long, draining meetings where there's a lack of relevant information for your role and zero interaction between everyone. But daily stand-ups, which are designed to be short and sweet, seek to change this.
Here are six ways you can use these to boost collaboration and communication, align goals, eradicate blockers, and share knowledge within your team. You'll become an agile expert in no time.
1. Important questions to ask
During a stand-up, you should talk about the things you did yesterday, the things you plan on doing today, and any issues that could affect you hitting deadlines. By doing this, you not only make others aware of what you're working on, but you can quickly get any additional support, feedback, or resources to complete tasks.
2. Try different locations
Stand-ups often take place in the office, but that doesn't mean you can't change the location from time-to-time. It can be motivating to hold them in different places. For instance, if it's a nice day, you could go outside and get some sun. That way, your stand-ups won't feel repetitive or boring.
3. Stay focused
You won't have the time to discuss every task you're going to be completing throughout the day, so it's important to stay focused. To ensure you get everything you need to do your job, you should aim to talk about the most important and timely tasks. And, at the same time, any feedback you provide must also be relevant and valuable.
4. Organize in small groups
If some team members haven't had a chance to talk in the stand-up, it's probably because there are too many people taking part. The ideal number for an agile team is seven, minus, or plus two. Going above this number could result in less valuable meetings.
5. Experiment
Although there are common guidelines here, nothing is written in stone. Should you be new to the process, don't be afraid to see what works and what doesn't. Practicalities like meeting times, locations, sizes, and topics can be tweaked over time. You'll learn and refine as you go along.
6. Use a Kanban board
Kanban boards are a great way to speed up and ensure your stand-up meetings remain on track. They allow you to track the status and assignees of tasks, and you'll be able to raise blockers if they appear. You can have both physical and virtual kanban boards, giving you the option to hold stand-ups in person and over a video call.
Topic Related Post
About Author
He is a passionate Agile Scrum professional with 16 years of industry experience and has been noticed by corporate giants in the field of Scaled Agile consultation. He has been crowned with so many certifications including Certified Scrum Master, ITIL V3 Expert, PRINCE2 Practitioner, and Lean Six Sigma Black Belt. Besides delivering consultation to complicated Scrum related problems, he excels in writing about CSM consulting & implementation, GAP Analysis, ISO Audits, Process, and Service Improvement using Lean Six Sigma, Process Definition, Implementation & Compliance, Process hygiene (ISO 20000), Quality assurance & program governance.