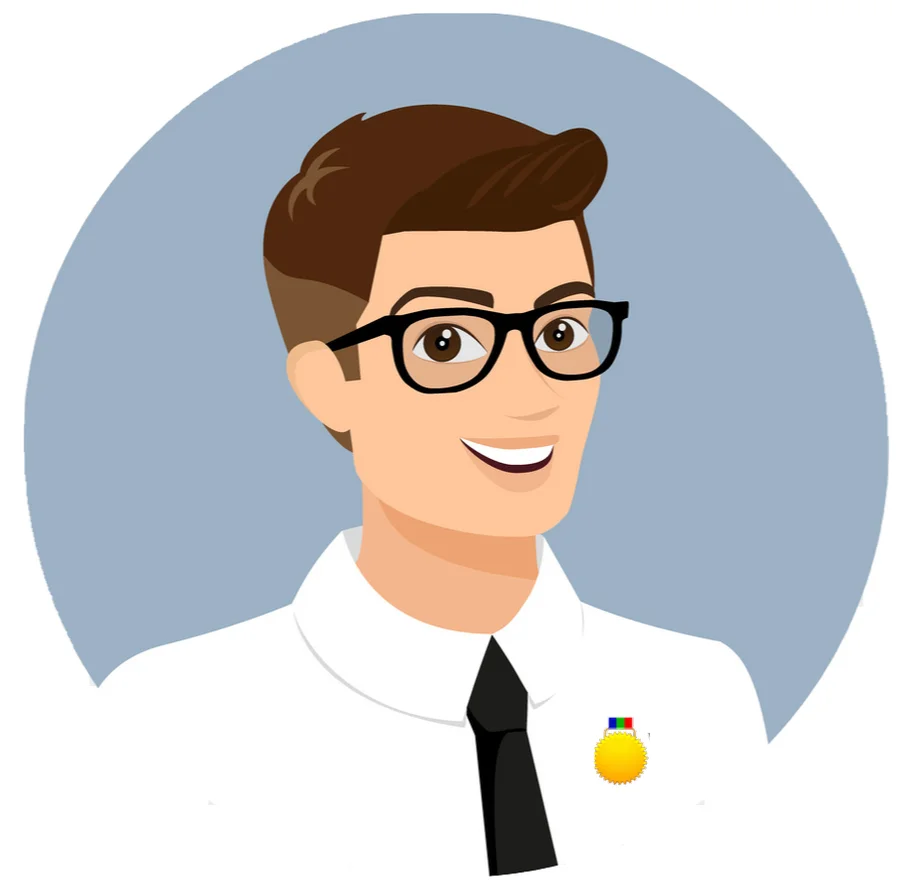 NovelVista
Last updated 10/10/2023
---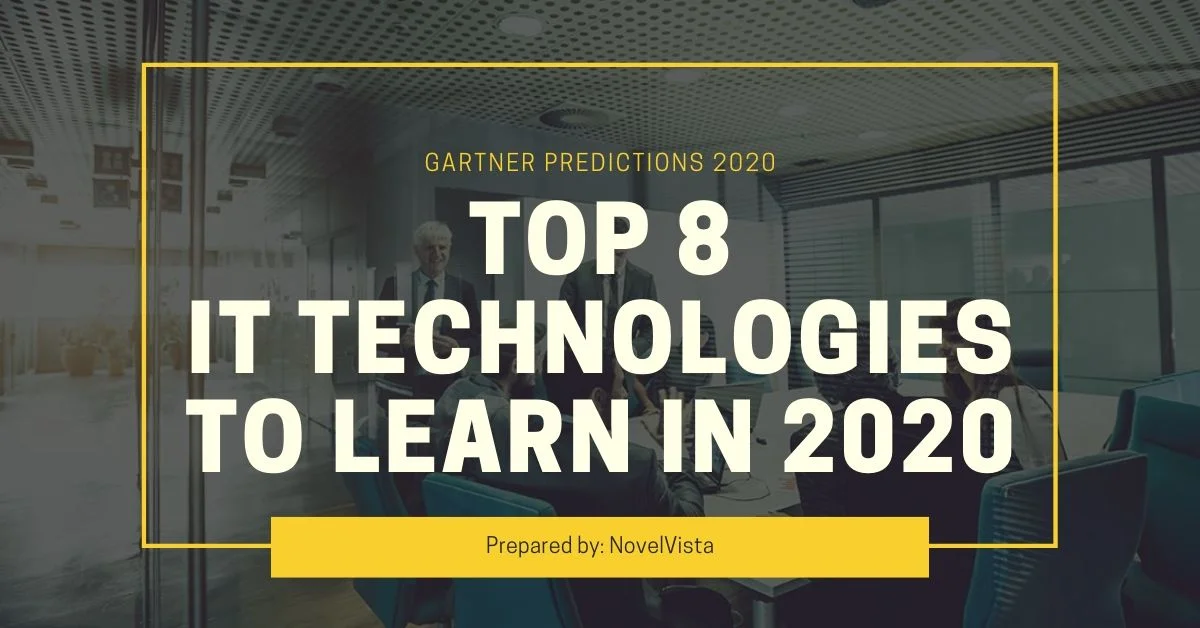 Like every year, 2020 as well has a lot of tech trends in the bag!
We know you are excited about it. You must have planned so much for the new year's eve. Also, there must have been a list of new year resolutions you want to walk through in 2020.
We are definite about it that you must have planned to enlighten your knowledge with some new technology as well.
You didn't yet?
Let us ask you, your life has changed a lot this year. Isn't it? You might have relocated somewhere new. People who used to be in your close circle at the ending of 2019, might have just become acquaintances by now. You might have brought a new pet home. People who were just strangers at the starting of the year are nothing less than your own family now maybe. When so many changes happened in your own personal life, how can you expect the ever-evolving world of technology to sit still? And most importantly, when this huge COVID 19 pandemic is going on?
In our previous blog "Digital Transformation: The Unsung Hero during COVID19 Pandemic" you must have got an idea about technologies spiking up this year to an unexpected amount.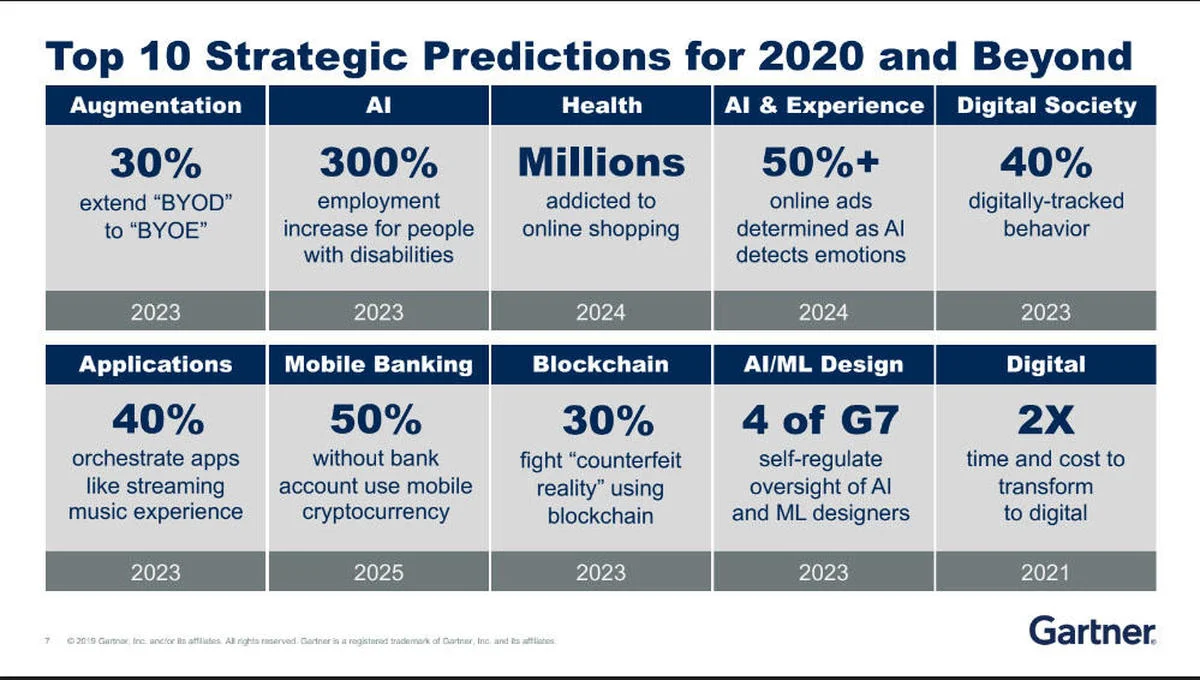 In this blog, we are going to tell you about the upcoming technology trends which will show you a lot of different colors this year. After learning about them, you can select which one you'd like to learn!
David Clearley, vice president of Gartner stated in one of the Gartner blogs- "Putting people at the center of your technology strategy highlights one of the most important aspects of technology — how it impacts customers, employees, business partners, society or other key constituencies. Arguably all actions of the organization can be attributed to how it impacts these individuals and groups either directly or indirectly. This is a people-centric approach."
On this concept of the people-centric approach, smart spaces have been built. In Clearly's words, "A smart space is a physical environment in which people and technology-enabled systems interact in increasingly open, connected, coordinated, and intelligent ecosystems. Multiple elements — including people, processes, services, and things — come together in a smart space to create a more immersive, interactive, and automated experience".
In 2020, this concept of smart space is going to come under a much brighter spotlight with the help of a few trending technologies. Let's check out what they are!
1. IoT:
The IoT or Internet of Things is a system of interrelated computing devices, mechanical and digital machines, objects, animals or people that are provided with unique identifiers and the ability to transfer data over a network without requiring human to human or human to computer interaction.
You understand how heavily it can contribute to the concept of smart space or, even IoT for smart cities. Right?
Although, in 2019, IoT could not really show much light to build-up the concept of smart cities. But top IoT trends are going to put a huge impact on it by 2020.
In 2020, IoT is expected to connect 21 billion devices. It will enable devices to collect data about you. Not only this, but it will also result in the accumulation of data that will need to be processed and analyzed. Since the current systems are not much cost-effective, it is most likely for the organizations to switch to solutions that are much faster and cheaper.
And about the smart city concept? In 2020, IoT will not just be limited to devices and things. It will have applications that will serve bigger purposes than that. With the data gained from IoT, cities will be able to provide the citizens with a smooth and hassle-free life.
2. Blockchain:
We don't have to tell you much about the Blockchain Technology since this technology is its own brand ambassador. Blockchain Technology has spread its wing so broadly from the year of 2008 to today, that IT professionals are getting trained and certified in this technology every now and then.
2019 has been a really good year in the world of Blockchain along with enterprise-level decentralized technologies, sharp cybersecurity components, and many more.
But, for 2020, Blockchain has a lot more in the bag for us!
You would be delighted to know, all the government across the world is going to legalize Blockchain-based cryptocurrency by the year of 2020. In this way, the adoption of Blockchain Technology for effective data management will improve the function of government sectors. And for obvious reason, it will drive up the finance and economy for a country in a blink of an eye.
Also, Blockchain is expected to provide a secure and scalable framework for communication between IoT devices as well. With integration in AI, Blockchain Technology will bring better days to the field of development as well.
Recently, Forbes Tech Council member Mike Walker and Principal Program Manager Chris Segura talked about Blockchain tech trends.
3. Artificial Intelligence:
Need we say more about this? In today's professional world, we can't even think of taking a step without AI holding our hands.
Although AI has showered us with a lot of blessings in 2019, there are few new year gifts that AI trends might bring to you!
With the help of AI, organizations will be able to handle real-time customer interaction. Not only this, it will be your helping hand in streamlining and automating mundane customer services and sales tasks.
Facial recognition technology, too, will see some light due to AI as well as privacy and policy of information.
And that's not it! You might have noticed that the entertainment and creative industry has not been much benefitted through AI so far. Well, the picture is about to change withing 2020. AI will be seen playing a vital role in scriptwriting, storyboarding, production and even acting!
4. Edge Computing:
As per Wikipedia's definition, Edge computing is a distributed computing paradigm that brings computation and data storage closer to the location where it is needed to improve response time and save bandwidth.
By the definition itself, you can assume how easily it can take its place among the trends in information technology.
Since Edge Computing is basically an IoT related phenomenon, with the acceleration of IoT, Edge Computing too, will reach an entirely new level.
The edge cloud service market is expected to grow by at least 50% by 2020. Due to their bandwidth and connectivity limitations, maintaining edge computing platforms will influence organizations to work with integrators and to switch to edge computing solutions instead of building and deploying their own.
5. Big Data:
Another one among the trending IT technologies would be Big Data. By its name only you can understand how broadly it can steal the show when it comes to the latest technology trends.
Big data mainly refers to problems that are associated with processing and storing different types of data.
In the year 2020, Big Data will allow IoT to merge with data analytics. Gartner report says, by 2020 40% of data science tasks will be fully automated with the help of Big Data. Also, since the cost of memory technology is decreasing, Big Data will help in-memory computing to accelerate as well!
To give you some real-life example, here is a sneak peek to the scenario where Toyota is making full use of Big Data and AI in manufacturing.


6. Machine Learning:
With the drastic change in supply chain methodologies, machine learning has become the need of the hours undoubtedly.
Though, many believe that it is difficult to predict the future technology trends of Machine Learning due to its rapid growth, it is going to make the IT industry beneficial in a huge way.
Gartner prediction says, by the year 2020, 95% of supply chain vendors will be relying on machine learning to streamline their operations.
Since the new technology trends demand the supply chains to become leaner and shorter, only machine learning can be a savior in that field.
7. Augmented Reality:
Augmented reality is an interactive experience of a real-world environment where the objects that reside in the real world are enhanced by computer-generated perceptual information, system across multiple sensory modalities.
The primary value of augmented reality is the manner in which components of the digital world blend into a person's perception of the real world and not as a simple display of data, but through the integration of immersive sensations, which are perceived as natural parts of an environment.
According to Statista, in the space of five years, augmented reality headsets will go from generating $200 million in revenue to a seismic $48.7 billion industry.
In the year 2020, Augmented Reality will start its journey in many fields like engineering, education, and healthcare. Also, it will solve the communication problem of those long conference calls which are running at the risk of losing their impacts.
8. Digital Twin:
A few days back, a video regarding digital twin published by Deloitte US created a lot of hype regarding digital twins
While talking about Digital twin, we know how important it is when it comes to the implementation of the concept of IoT.
A digital twin is a digital representation of a physical object or system.
Through the years, this concept has spread its routes to include bigger items such as buildings, factories, and even cities.
Technical applications such as 3D printing, metal printing, and mapping will play a huge part in 2020 with the help of the Digital Twin concept. Not only this, but Digital Twin will also play an important role in the field of cybersecurity and quantum computing too.
To know the concept of Digital Twin in-depth, you can go through Deloitte's insights into Digital Twins in detail.
Conclusion:
If you want to know about all the emerging technology trends and learn all about them, then it will take you another life to do it. Only the year 2020 is not going to be enough for you to complete that. But these 8 technologies mentioned above will always put you in a win-win situation in your professional field.
So, what do you say? Are you ready to put one of them in your new year resolution list and going to master it before this year ends?
Topic Related Post
About Author
NovelVista Learning Solutions is a professionally managed training organization with specialization in certification courses. The core management team consists of highly qualified professionals with vast industry experience. NovelVista is an Accredited Training Organization (ATO) to conduct all levels of ITIL Courses. We also conduct training on DevOps, AWS Solution Architect associate, Prince2, MSP, CSM, Cloud Computing, Apache Hadoop, Six Sigma, ISO 20000/27000 & Agile Methodologies.