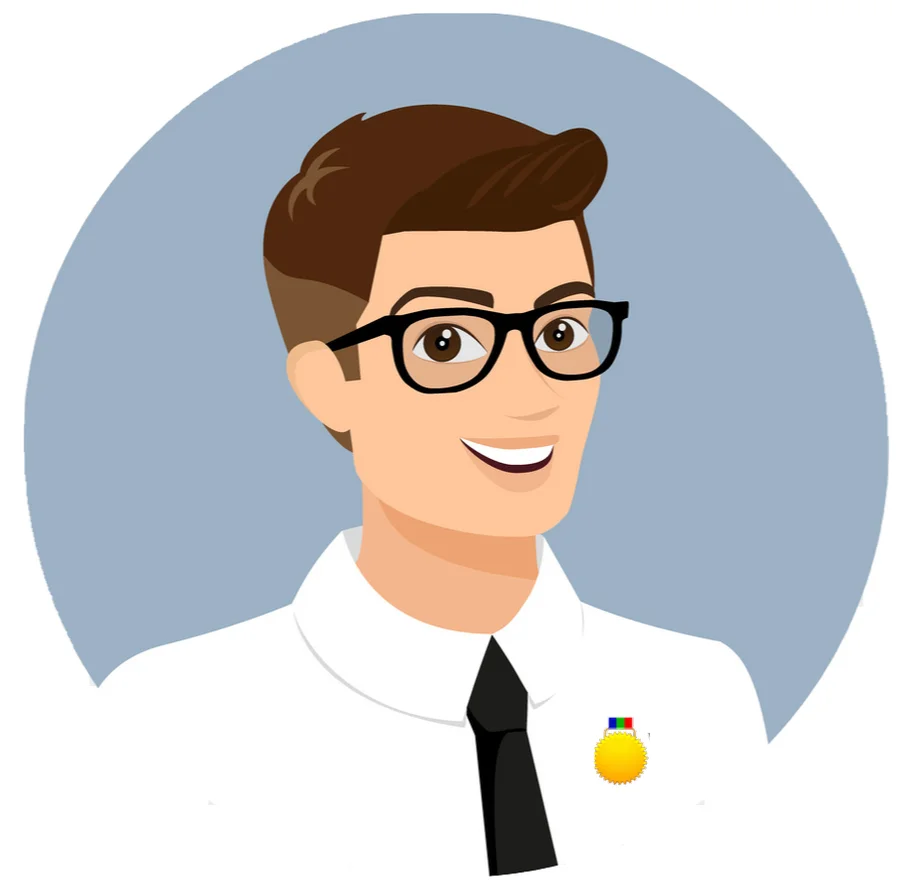 NovelVista
Last updated 23/07/2021
---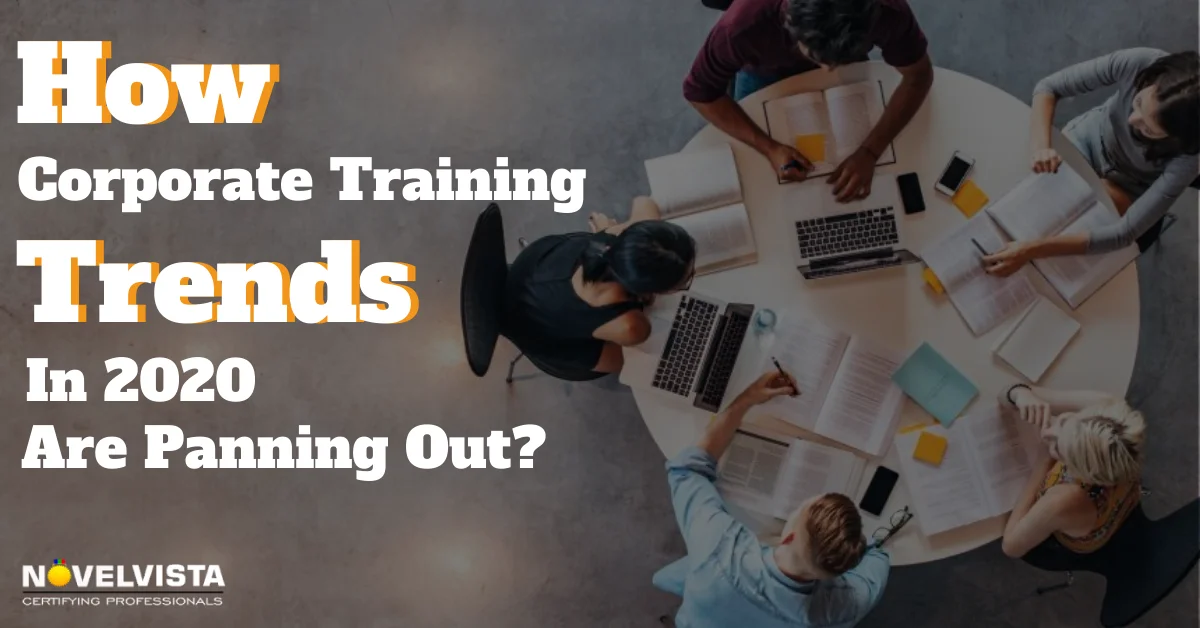 We all have watched Harry Potter. Right?
In the Harry Potter movies, you must have noticed, as the new educational year starts, Hogwarts adds some new elements in the course which makes the learning path more interesting. Sometimes it includes a fight with Dragons, sometimes it's learning to ride some magical animal, sometimes it is all about dark arts and it's prevention.
You won't believe this, but corporate training as well is kind of like this. It brings in new trends every year, with the help of new and emerging technologies. By now we made you all curious maybe. Since we already passed 2 months of 2020, you must be thinking, what are the top corporate training trends to watch out for this year?
In this blog, we are going to tell you all about the emerging trends in training and development this year. Before we start with that, let us brief you a little bit about corporate training.
In our previous blogs "Why Need Corporate training", we have discussed the entire process of corporate training. Corporate training is a process of improving employee performance within an organization by feeding them with new skills and technologies. To do the same, you need to keep the mind of your employees engaged. Hence, if you are just arranging a vague training session for them that involves a long one-sided speech with the same boring face, it is guaranteed that your employees will learn nothing. In fact, the recnt statistics show a drastic downfall of the traditional training methodology.
Top Corporate Training Trends in 2020
1. Geofencing:
You can say that this one is the biggest trend in corporate training in 2020.
A geo-fence is a virtual perimeter for a real-world geographic area. A geo-fence could be dynamically generated—as in a radius around a point location, or a geo-fence can be a predefined set of boundaries.
The use of a geo-fence is called geo-fencing, and one example of usage involves a location-aware device of a location-based service user entering or exiting a geo-fence. This activity could trigger an alert to the device's user as well as messaging to the geo-fence operator. This info, which could contain the location of the device, could be sent to a mobile telephone or an email account.
There are so many geofencing applications that help the Learning and Development field. They are designed in a way that when the employees are going to a job site or an important meeting, the app sends push notifications to them that leads to some article or video so that they can mug up the topic quickly. Isn't this amazing?
2. Personalized training:
If you are thinking of generalizing the training needs for all and organizing one, that does not work that way anymore. Employees are going to have different demands regarding L&D and they are going to come to you with all the queries. The L&D trends of 2020 suggest you have a proper Learning Management System that starts with your employees' learning needs assessment and creates a menu from which your employees can choose the beneficial ones for them.
This way, it builds up an individual approach of training by adding a personal touch to it.
3. Training for Soft Skills:
If you have been in the Learning and Development sector for quite a long time, you know how important soft skills are for any job role. Most of the employees are not doing good in their job roles because they lack those soft skills.
The Stanford Research Institute International and the Carnegie Mellon Foundation found that 75% of long-term job success depends upon soft skills and only 25% on technical skills.
Hence, the top predictions for corporate training state that in the coming years, industries are going to focus on soft skill training more than the technical ones.
4. Online Mentorship Programs:
You must be hiring freshers every year who have just graduated and don't have any job experience. And we all are familiar with the scenario afterward. They need to learn and work at the same time. And as a result, they can't be 100% focused on learning or working since their attention gets divided.
The learning and engagement trends of 2020 have brought the picture of virtual mentorship programs on board so that they can attend them in their leisure time, ask questions, interact and fill themselves up with knowledge. This one is the best way to increase the freshers' or any other employees' potential, productivity and success ratio.
5. Usage of Virtual and Augmented Reality:
The future of corporate training depends on this one hugely. If you are not familiar with the terms virtual reality and augmented reality, then let us explain that first.
Virtual reality is a simulated experience that can be similar to or completely different from the real world. Applications of virtual reality can include entertainment and educational purposes like corporate training. Distinct types of VR style technology include augmented reality and mixed reality.
Augmented reality (AR) is an interactive experience of a real-world environment where the objects that reside in the real world are enhanced by computer-generated perceptual information, sometimes across multiple sensory modalities, including visual, auditory, haptic, somatosensory and olfactory.
So, what does it has to do with corporate training you may ask? Virtual reality lets the employees practice the skill they have been learning about before they try their hands on it in the professional field. It's just like the medical students practicing surgery on a dead body before an actual patient. On the other hand, Augmented reality offers benefits from customer service to healthcare.
6. Data Analysis to determine the ROI of L&D Process:
So you hire a trainer, arrange a corporate training session for 4-5 days, pay the trainer, you are happy, the trainer is happy, the employees are happy. But the story doesn't end here.
How would you know if it was impactful for your organization? Was it cost-effective?
To answer all these questions, corporate training & development trends are emphasizing on using data analytics tools to capture the ROI of the organization's learning initiatives. This helps you to plan strategically so that you can make the most out of the bucks you have spent on training.
7. Rise of Microlearning:
After the project pressure, daily workload, upcoming deadlines, your employees have only 24 minutes a week to dedicate their time and energy for training. That's 1% of a total workweek. Now, you know a 24 minutes session won't be enough to cover up everything. Isn't it?
Microlearning is a procedure that uses various media fields across multiple devices. With the help of this procedure, you can deliver training to your employees when they need it the most.
With its 2-3 minutes short but resourceful videos, the rise of microlearning tends to stay at the top of the trends for quite a few years from now.
8. Smooth Content Delivery:
Ever thought of using AI for your corporate training content delivery? Well, the 2020 trends bring you this facility too!
AI delivered content helps you to predict your employees' behavior so that you can work on your training programs accordingly to keep it interesting.
Conclusion:
So? What do you think? Are these trends enough to keep your employees glued to corporate training? Maybe you should try applying them then, before you find your employees complaining about not learning anything in the organization and worst of all, leaving the job and searching for a better one that will fulfill all of the above.
Not quite sure how to apply them all in one go? Maybe our corporate training programs can help you out!
Topic Related Post
About Author
NovelVista Learning Solutions is a professionally managed training organization with specialization in certification courses. The core management team consists of highly qualified professionals with vast industry experience. NovelVista is an Accredited Training Organization (ATO) to conduct all levels of ITIL Courses. We also conduct training on DevOps, AWS Solution Architect associate, Prince2, MSP, CSM, Cloud Computing, Apache Hadoop, Six Sigma, ISO 20000/27000 & Agile Methodologies.