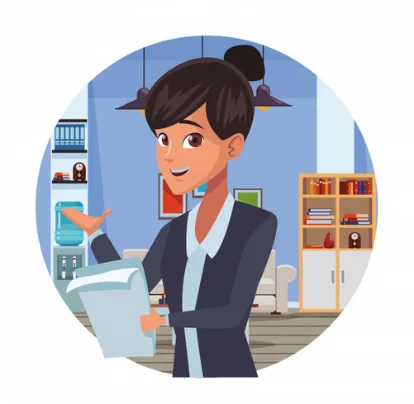 Bernie Deon
Last updated 11/06/2021
---
When we are talking about Digital Transformation, technology plays the main role. Isn't that right?
It's like if you are riding the Digital Transformation car, you need technology to be its steering wheels. And to be the perfect driver, you need to learn well about all the trending technologies that can be beneficial for your business goals. It does make sense, right?
So what's it to at the top of trending technologies? You need to know all about the recent upgradations of the top technologies, their current trends, and all the applications of it. But to know that, you need to know which exact technologies can be useful for the digital transformation of your business. Do you know that?
In this blog, we are going to tell you all about technologies the digital transformation nowadays is demanding. Make sure to drop a comment below if you have any queries.
There was a time when people never paid heed towards digital transformation. In fact, businesses used to think of it as a waste of money as they never thought of the return on investment digital transformation can actually cause. The table started to turn slowly when digital channels and websites started to connect businesses with their customers. Soon, companies started thinking of building a completely separate team that will handle all their digital platforms and leverage data to build a potential customer base depending on the technologies. So let's see what are those technologies that are showing the digital transformation an entirely new horizon!
1. Cloud Computing:
The importance of cloud computing has been tried and tested many times. As we all know, Cloud computing is the on-demand availability of computer system resources, especially data storage and computing power, without direct active management by the user. The term is generally used to describe data centers available to many users over the Internet. Large clouds, predominant today, often have functions distributed over multiple locations from central servers. If the connection to the user is relatively close, it may be designated an edge server. Now, why does cloud computing help in business growth? Because, cloud computing allows companies to avoid or minimize up-front IT infrastructure costs. Proponents also claim that cloud computing allows enterprises to get their applications up and running faster, with improved manageability and less maintenance Also, it enables IT, teams, to adjust resources more rapidly to meet fluctuating and unpredictable demand, providing the burst computing capability: high computing power at certain periods of peak demand
2. Cyber Security:
Cyber Security's importance is not some new element you are just hearing about. In fact, with increasing implementation of various tools to influence continuous delivery, the need for cybersecurity is increasing every day. Digital Vandalism has been a new threat to any organization under such circumstances. In one of their articles, ITProPortal tells us a story of the year 2015, when Google allowed its users to participate in map creation on its Map Maker. Digital vandals seized the opportunity to create an illustration of an Android mascot urinating on Apple's logo for the public to see. Even though Google removed the map as soon as it was flagged to them, the vandalism resulted in Google disabling the map editing capability until digital moderation was adapted and improved. Can you imagine how it might affect your business if the same thing happens to you someday?
With the help of Cyber Security as a part of your plan towards digital transformation, you'll be able to remove that possibility.
3. Artificial Intelligence:
In our previous blog "Digital Transformation: An Unsung Hero During COVID19 Pandemic", we already told you how AI has been useful for the businesses during this worldwide pandemic. Automation and Artificial Intelligence had been an undivided part of digital transformation for quite some time now. You won't see any big businesses without a chatbot or virtual assistant. Isn't it right? And considering how much manual work an employee has to do in a traditional work environment, it's only logical to take the help of AI. If you can automate all the manual work of your organization, not only it saves up your time and money, but it helps in making your employees more productive as well! Hence, as a digital transformation officer, you'll be responsible for an entire business transformation with automation. Feeling revolutionary enough already?
4. Data Science:
We know we have said this similar line quite a lot of time, still can't help but repeating it, Data is everything. And we can't think of any other way out than Data Science to manage and monitor all the data that a business needs. For a business, 80% of the useful data remains unstructured. By pulling out the number and statistics with data science, the business can create predictive models on how to progress further. Data science can also be useful to target audience, improve the product quality, and recruiting the right talent for your organization as well as training them.
5. Augmented Reality:
Well, this concept is relatively new to the digital transformation compared to others and has already been proven useful. Augmented reality or AR is an interactive experience of a real-world environment where the objects that reside in the real world are enhanced by computer-generated perceptual information across multiple sensory modalities, including visual, auditory, haptic, somatosensory and olfactory. AR can be defined as a system that fulfills three basic features: a combination of real and virtual worlds, real-time interaction, and accurate 3D registration of virtual and real objects. The overlaid sensory information can be constructive (i.e. additive to the natural environment), or destructive. This experience is seamlessly interwoven with the physical world such that it is perceived as an immersive aspect of the real environment. In this way, augmented reality alters one's ongoing perception of a real-world environment, whereas virtual reality completely replaces the user's real-world environment with a simulated one. Augmented reality is related to two largely synonymous terms: mixed reality and computer-mediated reality. Augmented reality has been helping businesses across the sectors of archeology, architecture, urban design and planning, STEM education, industrial manufacturing, and eCommerce.
Conclusion:
Digital transformation nowadays is reaching towards a point of organizational revolution. Once you have a hold of all the technologies mentioned above, It will definitely empower you to become a reason for a huge change. Want to know about the application of these technologies in detail? Join our Digital Transformation Officer training sessions to do so!
Topic Related Post
About Author
Apart from having a quirky way of writing, she has a vast knowledge regarding Data Science and Machine Learning. Her blogs are portrayed in a storytelling format that makes the readers understand the complicated technical parts swiftly. She prefers staying up to date about the new happenings of the tech world and pinning them down in articles to make our readers well aware of it and has been doing a pretty great job in that.