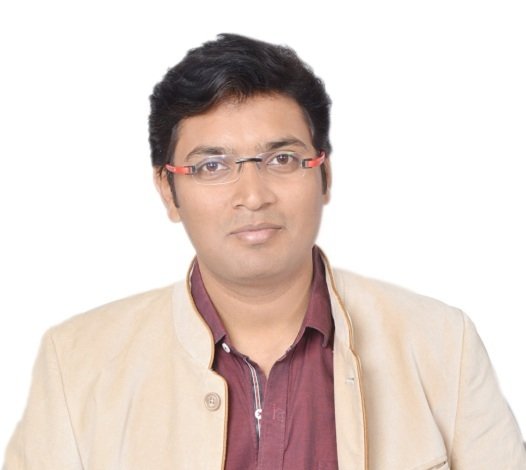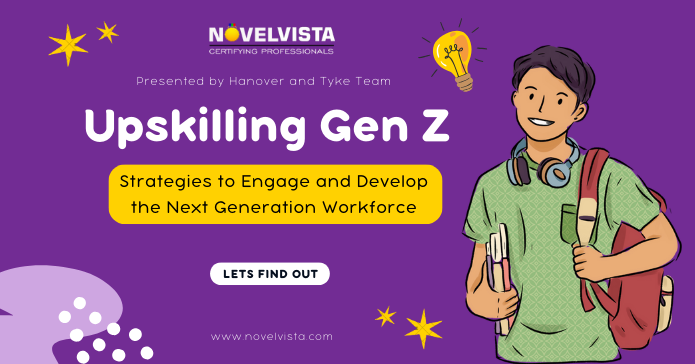 Introduction
As the younger generation, known as Gen Z enters the workforce businesses are encountering a set of challenges. These new workers have expectations and requirements compared to generations. They seek employers who can offer them the skills and training, for their success.
To empower Gen Z through upskilling businesses should prioritize providing learning opportunities. This encompasses granting access to training programs, workshops and various resources that aid in their skill development for career advancement.
An additional crucial strategy involves fostering a culture of learning and growth within the organization. This entails encouraging employees to take on challenges share knowledge with others and embrace experimentation with emerging technologies.
Businesses can further support Gen Z by offering mentorship programs and coaching. These initiatives allow them to learn from professionals while receiving the guidance to thrive in their roles.
Lastly tailoring onboarding programs, for Gen Z is essential. Businesses should ensure they provide information and resources that enable them to integrate into their roles effectively.
In order to successfully upskill Gen Z employees it's vital to comprehend their characteristics and needs.


Understanding the New Generation Employee
Generation Z is recognized for their adeptness, with technology enterprising mindset and yearning for fulfilling employment. They place importance on diversity possess awareness and prioritize achieving a work life equilibrium. These qualities provide the basis, for formulating approaches that resonate with their principles and ambitions.


Here are some Statistics and Reports


8 Key Strategies to Engage and Develop GenZ




1. Digital-First Learning Platforms:


Gen Z has grown up in a digital world, and their learning preferences reflect this reality. Organizations can leverage online learning platforms, interactive modules, and mobile apps to deliver training and upskilling opportunities. These platforms provide flexibility, allowing Gen Z employees to learn at their own pace, anytime and anywhere. Employers can offer a blend of formats, such as video tutorials, gamified learning experiences, and virtual reality simulations to keep the learning engaging and relevant.
According to a report by McKinsey, 92% of Gen Z individuals use YouTube to learn new skills, and 84% turn to online courses.
A study by Barnes & Noble College Insights found that 60% of Gen Z students prefer digital learning materials over print.
2. Microlearning for Bite-Sized Knowledge:


Gen Z's attention span is shorter due to the constant bombardment of information. Microlearning, which involves delivering content in bite-sized chunks, aligns perfectly with their learning style. Instead of long, monotonous training sessions, organizations can break down complex concepts into smaller modules. This approach enhances retention and makes learning more manageable, enabling Gen Z employees to fit learning into their busy schedules.
Research from the Journal of Applied Psychology suggests that microlearning modules can improve learning retention rates by up to 20%.
A report by Deloitte found that Gen Z learners are 17% more likely to prefer learning via bite-sized content compared to previous generations.
3. Personalized Learning Paths:


Gen Z values personalized experiences, and the same applies to their learning journeys. Companies can create personalized learning paths based on individual employee goals and interests. Utilizing AI-driven algorithms, organizations can recommend relevant courses and resources that cater to specific upskilling needs. This approach not only demonstrates a commitment to employee growth but also ensures that learning is directly applicable to their roles.
4. Collaborative and Social Learning:


Gen Z is inherently collaborative, having grown up with social media and online communities. Companies can tap into this inclination by fostering collaborative learning environments. Discussion forums, virtual workshops, and peer-to-peer learning platforms encourage Gen Z employees to share insights, solve problems together, and learn from each other's experiences. This not only enhances their skills but also cultivates a sense of belonging within the organization.
A study by Kahoot revealed that 51% of Gen Z students preferred group activities that involve collaborative learning, emphasizing their inclination toward teamwork.
The 2021 Workplace Learning Report by LinkedIn stated that 54% of Gen Z employees prefer learning from their peers.
5. Real-World Application and Experiential Learning:


Gen Z appreciates hands-on experiences and learning through practical application. Integrating experiential learning opportunities, such as internships, cross-functional projects, and hackathons, allows Gen Z employees to apply theoretical knowledge to real-world scenarios. This approach bridges the gap between theory and practice, making the learning process more impactful and memorable.
6. Continuous Feedback and Recognition:


Regular feedback is vital for Gen Z's professional growth. Traditional annual performance reviews are often insufficient for this generation. Instead, organizations should implement ongoing feedback mechanisms, such as weekly check-ins or project-specific evaluations. Recognizing their achievements and providing constructive feedback not only aids their development but also keeps them engaged and motivated.
According to Gallup, 94% of Gen Z employees prefer feedback on their work, and organizations that provide regular feedback see a 14.9% lower turnover rate.
Research from Adobe's Future of Work Report indicates that 73% of Gen Z employees believe that employers are responsible for their professional development.
7. Emphasis on Soft Skills:


While technical skills are essential, Gen Z also recognizes the importance of soft skills such as communication, adaptability, and problem-solving. Incorporating training modules that focus on these skills is crucial for their holistic development. Role-playing exercises, communication workshops, and conflict resolution simulations can help Gen Z employees navigate diverse workplace scenarios effectively.
8. Mentorship and Reverse Mentoring:


Pairing Gen Z employees with experienced mentors provides them with guidance, support, and a platform to learn from seasoned professionals. Additionally, organizations can encourage reverse mentoring, where younger employees share their technological expertise with senior staff. This reciprocal learning approach fosters cross-generational collaboration and accelerates skill development for all parties involved.
In addition to the strategies mentioned above, businesses can also upskill Gen Z by:


Creating a culture of innovation. Gen Z is creative and innovative, so businesses should encourage them to think outside the box and come up with new ideas.
Empowering them to take risks. Gen Z is not afraid to take risks, so businesses should give them the opportunity to experiment and learn from their mistakes.
Providing them with opportunities for leadership. Gen Z wants to be leaders, so businesses should give them opportunities to step up and take charge.
By creating a supportive and empowering environment, businesses can help Gen Z reach their full potential and become valuable assets to the organization.



Conclusion


As Gen Z enters the workforce in increasing numbers, organizations must adapt their upskilling strategies to engage and develop this generation effectively. By understanding their unique characteristics and preferences, and tailoring learning experiences to match, companies can create a workforce that is well-equipped for the challenges of the future.
Learning & Development (L&D)
specialist Play the important role here by Implementing digital-first learning platforms, embracing microlearning, personalizing learning paths, and prioritizing collaboration are just a few of the strategies that can contribute to the growth and success of Gen Z employees. As businesses invest in upskilling the next generation workforce, they not only secure their own future but also contribute to the continuous evolution of industries on a global scale.
Topic Related Post
About Author
Manish has more than 13 yrs of experience in IT Industry and has worked as ITIL Head with expertise in the areas like Enterprise IT Transformation, ITSM, SIAM, Blockchain.