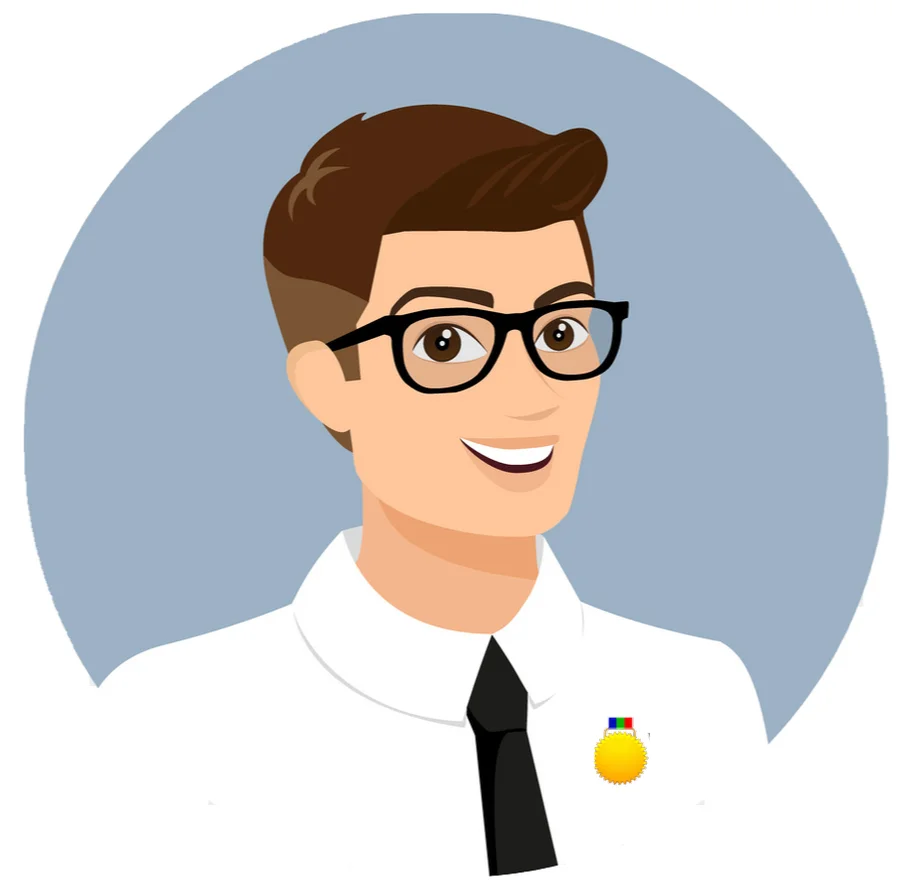 NovelVista
Last updated 23/05/2023
---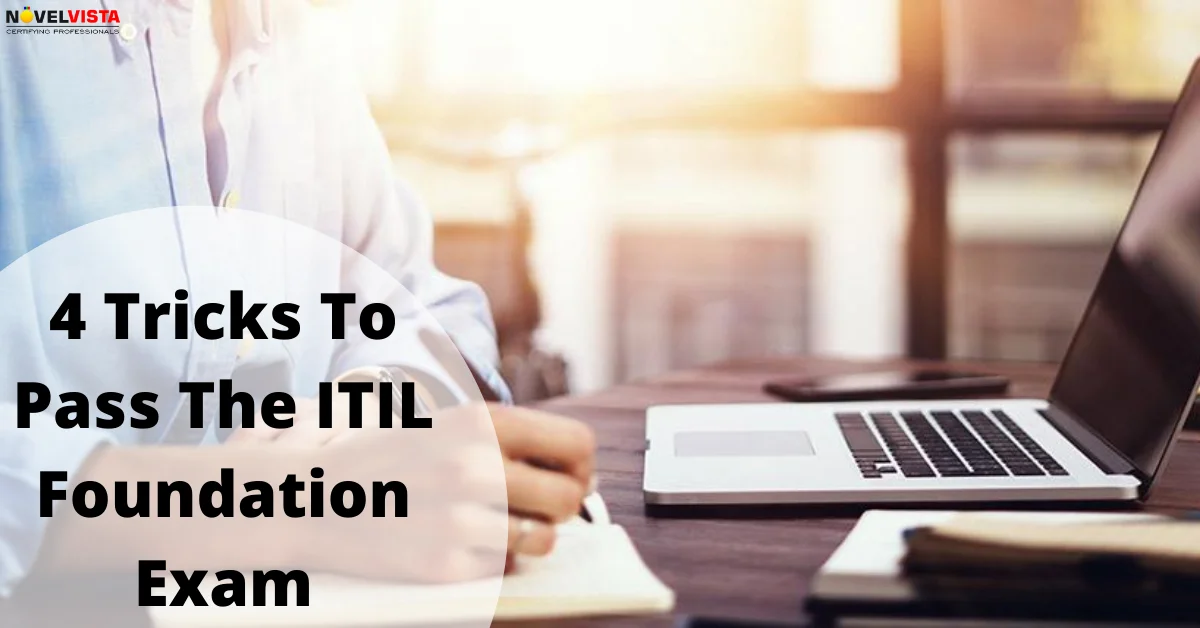 ITIL Foundation Exam.
These 3 words, once come together, sounds pretty scary. Doesn't it?
But the secret sauce to pass your ITIL v4 Foundation Exam is if you know a few tricks, sweeping through the ITIL 4 Foundation exam swiftly is not going to be a problem at all!
ITIL Foundation test comprises of 40 different multiple-choice questions and the passing evaluation is 65% or 26 right answers out of 40. Taking the test should be possible online at your own comfort and you will have an hour to finish the test.
Understudies who have finished our ITIL Foundation training sessions and the practice tests state the test was not hard to pass.
Let's go through these 4 tricks on the best way to pass your ITIL4 Foundation exam!
PART 1:

Learning and understanding how to

assess

the

exam question
Underline the ITIL

key

words that you can identify as ITIL terms such as incident management, service value chain, and availability management. It will help you in understanding what part of ITIL foundation is being discussed.
Circle key question type words

, words like

not

or

incorrect

.
Like:
Which is not usually included as part of incident management?
Which statement about the 'service desk' practice is incorrect?
These words are basic as you experience the inquiries since they make it nitty-gritty and you may overlook that you're searching for the contrary sort of answer.
Using the first bullet points above,

identify what part

of the ITIL foundation course they are talking about.
Is it a general topic or is it a specific ITIL practice?

Is it part of the Service Value System or the Service Value Chain.
PART 2:

Learning and understanding how to

assess

the

exam answers

.
Circle the ITIL words

that you recognize.
Circle keywords

,

words such as

always

or

never

. These are important types of words because ITIL is general advice. It typically doesn't make those type of bold statements with always and never.
Assess the exam answers by using a process of elimination
If the ITIL keywords and the question don't match the ITIL keywords and the answer then more than likely this is a weak answer. Look for weak answers, mark them with a question mark or an X if you think it's totally wrong and look for the best answer.
If keywords seem unreasonable then more than likely this is a weak answer. Again such as a Service Desk always handles events well there's other process elements and functions that also handle events so always isn't a strong type of answer, so it's another type of weak question. Put a question mark or an X beside that question.
Finally, we're left with the answer that's most likely the best answer you have. This is the one with the least amount of weaknesses and the one with the most correct usage of ITIL keywords that match the question.
PART 3:

For longer type questions,

focus on the end of the paragraph

or

last sentence

.
The end of the paragraph or the last sentence typically contains the actual question. You'll often find the initial part of the sentence or the paragraph is nice to know but not specifically what you need to know.
Break things down so you don't get confused by these longer types of questions and answers. Look for the actual question or the actual answer.
PART 4:

Don't get

flustered

or

stuck on a question

that you're unclear about.
You're able to go back and forth to any question you're not sure of – move on and come back to it. You may find clues from other questions that will help you in answering questions you're unsure of.
Conclusion:
Though these tricks can help you out in a vast way, still, if you really want to understand ITIL then you need to be aware of real-life case studies and ITIL trends as well. How to do that you ask?
Well, you can follow our ITIL blogs and subscribe to our youtube channel to stay updated about all ITIL talks!
Topic Related Post
About Author
NovelVista Learning Solutions is a professionally managed training organization with specialization in certification courses. The core management team consists of highly qualified professionals with vast industry experience. NovelVista is an Accredited Training Organization (ATO) to conduct all levels of ITIL Courses. We also conduct training on DevOps, AWS Solution Architect associate, Prince2, MSP, CSM, Cloud Computing, Apache Hadoop, Six Sigma, ISO 20000/27000 & Agile Methodologies.