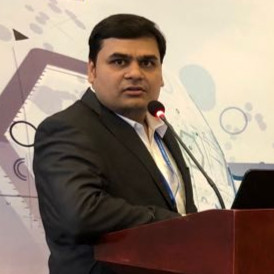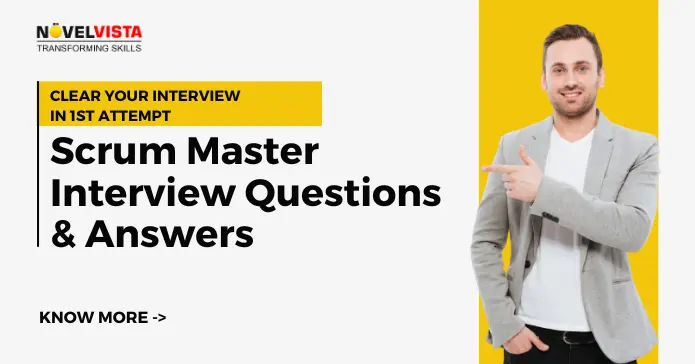 Have a Scrum Master interview coming up? It's natural to be nervous. But worry not! We've got you covered.
Scrum has gained popularity and is being adopted by companies worldwide. As a result, there's an increased demand for Certified Agile Scrum Masters.
To help you ace your interview, we've compiled a list of the
Top 25 Scrum Master Interview Questions & Answers for 2023

We'll cover everything from what Scrum is, the role of a Scrum Master, Scrum events, artifacts, the Scrum team, Scrum implementation, and common challenges faced while scaling Scrum. Let's get started!


What makes Scrum different from other Agile methods, and what is it exactly?
Ans: Scrum is an Agile framework that stands out due to its structured approach. It differs from other Agile methods through its core components. Scrum employs fixed-length iterations, called Sprints, for work delivery. It features a Product Owner who manages a prioritized Product Backlog, and self-organizing teams that take responsibility for their work, guided by a Scrum Master.


Can you explain the roles and responsibilities of a Scrum Master?
Ans: The Scrum Master plays a vital role in a Scrum team. They facilitate Scrum events like Daily Standups and Sprint Reviews, ensuring they run smoothly. Their primary duty is to eliminate obstacles that hinder team progress, fostering a productive environment. Furthermore, Scrum Masters coach the team in Agile principles and practices, enabling continuous improvement.


What are the three key pillars of Scrum, and how do they support Agile principles?
Ans: Scrum's three pillars underpin Agile values. Transparency ensures everyone involved has clear visibility into the project's status, promoting collaboration. Inspection involves frequent reviews of the work, aiding in early issue detection. Adaptation empowers teams to respond to evolving requirements, aligning with Agile's customer-centric focus. Together, these pillars bolster Agile principles in Scrum projects.


What is the Scrum Framework, and can you describe its various ceremonies?
Ans: The Scrum Framework is an approach to Agile project management. It comprises several ceremonies designed to ensure collaboration, transparency, and adaptability throughout a project. These events consist of Sprint Planning, Daily Scrum, Sprint Review, and Sprint Retrospective. Sprint Planning initiates a Sprint by selecting work from the Product Backlog. The Daily Scrum fosters daily synchronization and issue identification. Sprint Review involves stakeholders in inspecting the increment and gathering feedback. Sprint Retrospective focuses on team improvement, fostering a culture of continuous learning and adaptation.


How do you facilitate a Sprint Planning meeting?
Ans: In a Sprint Planning meeting, ensure collaboration among team members. The team collaboratively selects work from the Product Backlog, defines tasks, and estimates effort. It's crucial to set a clear Sprint goal, involve the whole team in decision-making, and ensure everyone understands their responsibilities to achieve the Sprint goal effectively.


What is a Product Backlog, and how do you prioritize items within it?
Ans: The Product Backlog is a prioritized list of work items that drive product development. Prioritization factors include business value, customer feedback, and dependencies, ensuring that the most valuable and critical tasks are addressed first, aligning with the project's objectives.


How do you handle scope changes during a Sprint?
Ans: Scope changes during a Sprint should be minimized to maintain Sprint stability. If absolutely necessary, they should be discussed and approved by the Product Owner, with the entire team understanding the impact on the Sprint goal. This minimizes disruptions to the team's work.


Could you clarify what the term "Definition of Done" means?
Ans: The "Definition of Done" is a shared understanding of the criteria that must be met for a work item to be considered complete. It ensures that all deliverables meet the team's quality standards and are potentially shippable, aligning with the goal of delivering high-quality increments.


What is the purpose of a Daily Scrum (Daily Standup) meeting, and how do you facilitate it?
Ans: The Daily Scrum, often referred to as the Daily Standup, serves as a daily synchronization meeting for the Scrum team. Its primary purpose is to facilitate communication, identify impediments, and ensure everyone is aligned toward achieving the Sprint goal. To facilitate an effective Daily Scrum, it's essential to keep it short and time-boxed, usually to 15 minutes or less.

Every team member responds to three essential questions:
* What tasks did I complete yesterday?
* What tasks will I work on today?
* Are there any obstacles or challenges?

The Scrum Master ensures the meeting stays focused and helps address any obstacles hindering progress.


How do you deal with team members who are resistant to adopting Scrum practices?
Ans: Handling resistance to Scrum practices involves open dialogue to address concerns and educate team members about the benefits of Scrum. Creating an environment that encourages experimentation and continuous improvement can help in overcoming resistance and fostering adoption.


What is the role of a Scrum Master in removing impediments for the development team?
Ans: The Scrum Master plays a critical role in identifying and helping to remove impediments that are blocking the team's progress. This often involves facilitating discussions, collaborating with stakeholders, and ensuring that the team can work without unnecessary disruptions.


How do you measure the success of a Scrum team?
Ans: The success of a Scrum team is measured by its ability to deliver a potentially shippable product increment at the end of each Sprint. Additionally, success is indicated by improvements in velocity (the amount of work completed in each Sprint) and enhanced product quality, demonstrating the team's capability to consistently deliver value.


Describe the difference between Velocity and Burndown charts, and how are they used in Scrum.
Ans: Velocity measures the team's capacity and productivity, providing insights into how much work the team can typically complete in a Sprint. In contrast, a Burndown chart tracks the remaining work in a Sprint, allowing the team to monitor daily progress and adjust their efforts accordingly. Velocity is useful for long-term planning, while the Burndown chart helps track and manage work during the Sprint.


What is the purpose of a Sprint Review, and what activities are conducted during it?
Ans: The Sprint Review is a critical ceremony in Scrum, serving the purpose of inspecting the increment and gathering feedback from stakeholders. During a Sprint Review, the team presents a demo of the work completed during the Sprint, and stakeholders provide feedback. The meeting also includes a discussion of what should be done next, ensuring that the product development stays aligned with stakeholder expectations.


Can you explain the concept of "self-organizing teams" in Scrum?
Ans: Self-organizing teams in Scrum have the autonomy to make decisions about how to achieve their Sprint goals. This means that team members collectively decide how to plan and execute the work, including task assignments and problem-solving. The Scrum Master's role is to empower and support the team in making these decisions, fostering a sense of ownership and responsibility among team members.


How do you handle conflicts within the Scrum team?
Ans: Conflict resolution within a Scrum team involves fostering open communication and collaboration. The Scrum Master helps the team understand the source of conflicts and facilitates resolution through techniques like active listening and mediation. The goal is to address conflicts constructively and maintain a positive team dynamic.


What is the definition of "Sprint" in Scrum, and how long should a Sprint typically last?
Ans: A Sprint is a time-boxed development cycle in Scrum, typically lasting between 2 to 4 weeks. This fixed timeframe provides predictability and allows the team to deliver a potentially shippable product increment at the end of each Sprint, enabling regular feedback and adaptation.


What are the benefits of using Story Points for estimating tasks in Scrum?
Ans: Story Points are a relative estimation technique used in Scrum to estimate the complexity of work items. The benefits include improved forecasting, better planning, and encouraging team discussions and consensus-building during the estimation process. Story Points help teams make more accurate predictions about the amount of work they can complete in a Sprint.


How do you ensure that the Scrum team follows the Agile principles of continuous improvement (Inspect and Adapt)?
Ans: Ensuring that the Scrum team follows Agile principles involves fostering a culture of retrospection and continuous improvement. After each Sprint, the team conducts a retrospective where they reflect on their processes and performance. During this meeting, they collaboratively identify improvements and actionable items for the next Sprint, ensuring that the team adapts and evolves its practices to become more efficient and effective over time.


Can you describe the role of a Scrum Master in stakeholder communication and collaboration?
Ans: The Scrum Master plays a pivotal role in facilitating communication between the development team and stakeholders. This includes managing expectations, ensuring that feedback from stakeholders is collected and acted upon, and fostering a collaborative relationship between the two parties. The Scrum Master acts as a bridge, ensuring that the development team is aligned with stakeholder needs and priorities.


What is a Sprint Retrospective, and how do you conduct an effective retrospective meeting?
Ans: A Sprint Retrospective is a crucial ceremony in Scrum dedicated to team reflection and continuous improvement. Its purpose is to review the recent Sprint, identify what went well, and pinpoint areas for improvement. To conduct an effective retrospective, it's essential to create a safe and open environment where team members can openly share their insights. The meeting typically follows a structured format, including:
Discussing what went well (positive aspects).

Identifying areas for improvement (negative aspects).

Collaboratively creating actionable items for the next Sprint to address these improvements. This process encourages the team to adapt and enhance their processes iteratively.
How do you address the issue of a team member consistently failing to meet Sprint commitments?
Ans: Addressing a team member's consistent failure to meet Sprint commitments involves a systematic approach. It starts with private discussions to understand the underlying causes and challenges the team member is facing. If necessary, provide support or training to help them improve. If the issue persists and impacts the team's performance, involve the Product Owner and relevant stakeholders to collectively find a solution that ensures the team's commitment to the Sprint goal is met.


What is the role of the Product Owner in Scrum, and how does the Scrum Master collaborate with them?
Ans: The Product Owner is a key role in Scrum responsible for defining and prioritizing the Product Backlog, which contains all the work items for the product. The Scrum Master collaborates closely with the Product Owner to ensure clear communication, alignment with the team's goals, and efficient backlog grooming. They work together to ensure that the development team understands the priority of work items and that the product development aligns with the overall vision and objectives set by the Product Owner.


How do you handle situations where the team cannot complete all the committed work within a Sprint?
Ans: When the team cannot complete all the committed work within a Sprint, it's essential to address the situation effectively. Start by working with the team to analyze the reasons behind the incomplete work. Focus on delivering the highest-priority items and adjust the Sprint plan accordingly. Use the situation as a learning opportunity for the team to better understand their capacity and improve their Sprint planning and estimation processes.


Can you share a specific example of a challenging situation you encountered as a Scrum Master and how you resolved it?
Ans: Certainly, in one project, we faced frequent scope changes that disrupted our Sprints. To resolve this, I facilitated a meeting involving the Product Owner, stakeholders, and the development team. Together, we established a clear change request process that outlined how scope changes would be documented, assessed, and approved. This process helped maintain stability within the Sprints, improved communication, and allowed the team to better manage and adapt to changes while staying aligned with project goals. It showcased the importance of collaboration and effective process management in Agile projects.


Closing Thoughts:
Scrum Master interviews can be nerve-racking. To ace them, one must have a good understanding of the Scrum framework, its ceremonies, and the metrics used in Scrum.
A Scrum Master should possess leadership qualities, collaborative skills, and the ability to facilitate decision-making and conflict resolution.
Scrum Master certification and career growth go hand in hand, and one must constantly upskill to survive in the industry.
So, stay focused, keep learning!
Topic Related Post
About Author
Vinay has more than 14 yrs of experience in IT Industry and has worked as Tech Head with expertise in the areas like Enterprise IT Transformation, Blockchain, Machine Learning, Artificial Intelligence, ITSM, SIAM and many more.