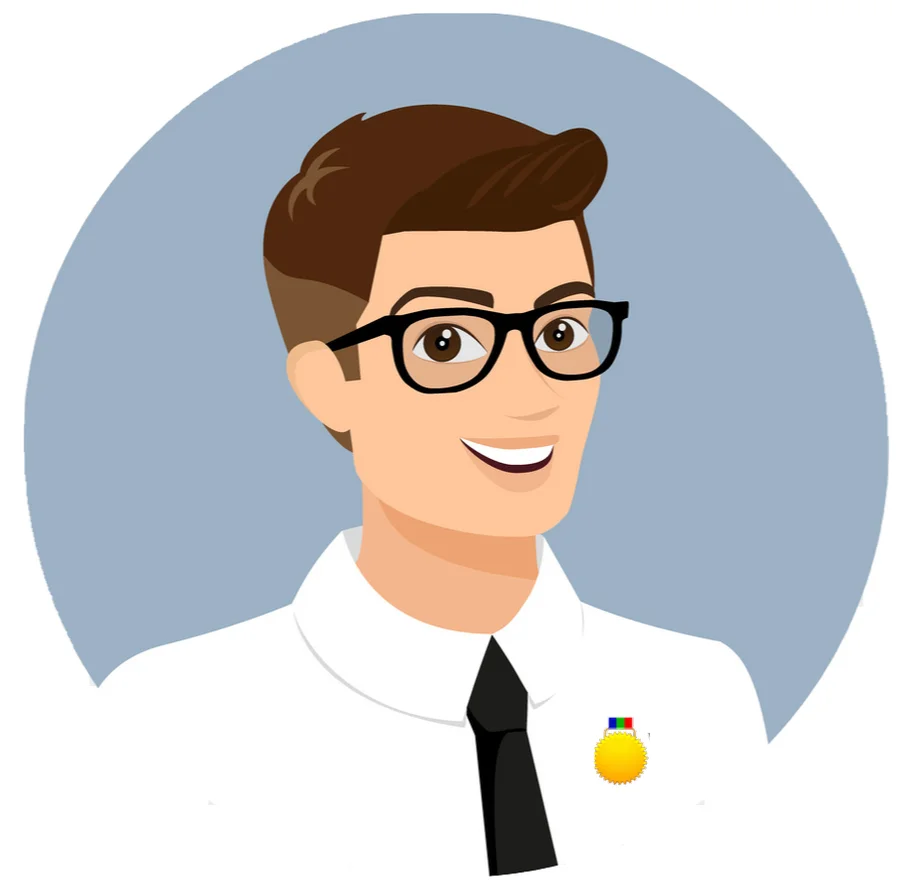 NovelVista
Last updated 27/07/2021
---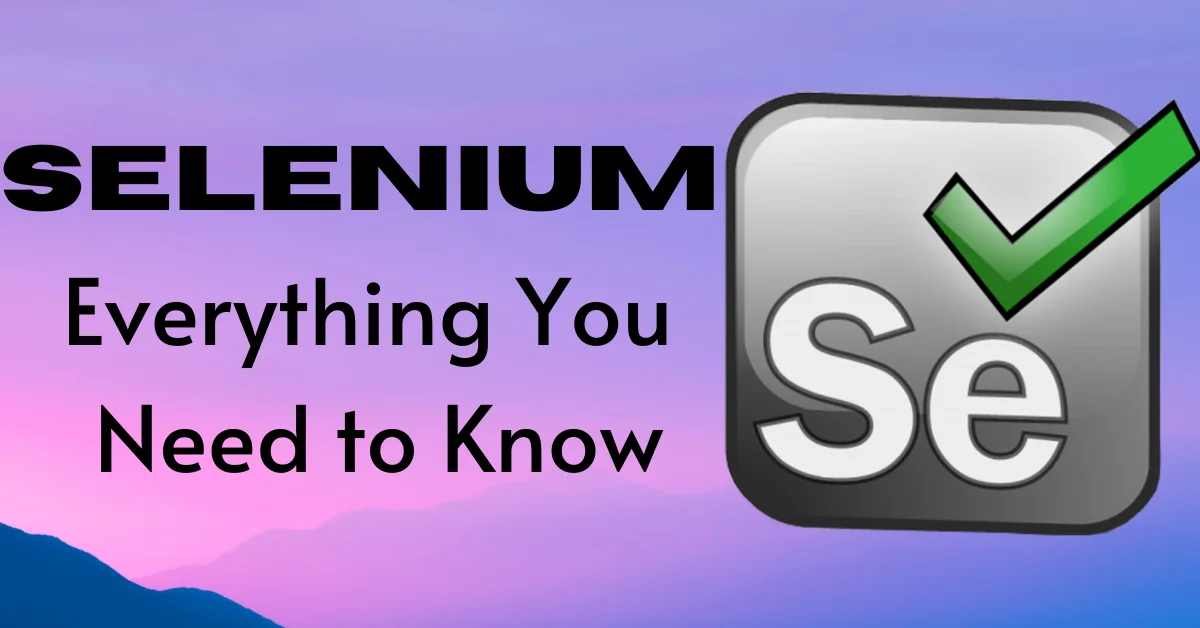 Selenium is a portable framework for testing web applications. Selenium provides a playback tool for authoring functional tests without the need to learn a test scripting language (Selenium IDE). It also provides a test domain-specific language (Selenese) to write tests in a number of popular programming languages, including C#, Groovy, Java, Perl, PHP, Python, Ruby and Scala. The tests can then run against most modern web browsers. Selenium runs on Windows, Linux, and macOS. It is open-source software released under the Apache License 2.0.
Components
WebDriver
If you are beginning with a desktop website or mobile website test automation, then you are going to be using WebDriver APIs. WebDriver uses browser automation APIs provided by browser vendors to control browsers and run tests. This is as if a real user is operating the browser. Since WebDriver does not require its API to be compiled with application code, it is not intrusive. Hence, you are testing the same application which you push live.
IDE
IDE (Integrated Development Environment) is the tool you use to develop your Selenium test cases. It's an easy-to-use Chrome and Firefox extension and is generally the most efficient way to develop test cases. It records the users' actions in the browser for you, using existing Selenium commands, with parameters defined by the context of that element. This is not only a time-saver but also an excellent way of learning Selenium script syntax.
Grid
Selenium Grid allows you to run test cases in different machines across different platforms. The control of triggering the test cases is on the local end, and when the test cases are triggered, they are automatically executed by the remote end.
After the development of the WebDriver tests, you may face the need of running your tests on multiple browser and operating system combinations. This is where Grid comes into the picture.
Selenium client API
As an alternative to writing tests in Selenese, tests can also be written in various programming languages. These tests then communicate with Selenium by calling methods in the Selenium Client API. Selenium currently provides client APIs for Java, C#, Ruby, JavaScript, R and Python.
With Selenium 2, a new Client API was introduced (with WebDriver as its central component). However, the old API (using class Selenium) is still supported.
Selenium Remote Control
Selenium Remote Control (RC) is a server, written in Java, that accepts commands for the browser via HTTP. RC makes it possible to write automated tests for a web application in any programming language, which allows for better integration of Selenium in existing unit test frameworks. To make writing tests easier, Selenium project currently provides client drivers for PHP, Python, Ruby, .NET, Perl, and Java. The Java driver can also be used with JavaScript (via the Rhino engine). An instance of selenium RC server is needed to launch HTML test case - which means that the port should be different for each parallel run. However, for Java/PHP test cases only one Selenium RC instance needs to be running continuously.
Selenium Remote Control was a refactoring of Driven Selenium or Selenium B designed by Paul Hammant, credited with Jason as co-creator of Selenium. The original version directly launched a process for the browser in question, from the test language of Java, .NET, Python or Ruby. The wire protocol (called 'Selenese' in its day) was reimplemented in each language port. After the refactor by Dan Fabulich and Nelson Sproul (with help from Pat Lightbody) there was an intermediate daemon process between the driving test script and the browser. The benefits included the ability to drive remote browsers and the reduced need to port every line of code to an increasingly growing set of languages. Selenium Remote Control completely took over from the Driven Selenium code-line in 2006. The browser pattern for 'Driven'/'B' and 'RC' was response/request, which subsequently became known as Comet.
Selenium RC served as the flagship testing framework of the entire project of selenium for a long-standing time. And significantly Selenium RC is the first and foremost automated web testing tool that enabled users to adopt their preferred programming language.
With the release of Selenium 2, Selenium RC has been officially deprecated in favor of Selenium WebDriver.
The Selenium project and tools
Selenium controls web browsers
Selenium is many things but at its core, it is a toolset for web browser automation that uses the best techniques available to remotely control browser instances and emulate a user's interaction with the browser.
It allows users to simulate common activities performed by end-users; entering text into fields, selecting drop-down values and checking boxes, and clicking links in documents. It also provides many other controls such as mouse movement, arbitrary JavaScript execution, and much more.
Although used primarily for front-end testing of websites, Selenium is at its core a browser user agent library. The interfaces are ubiquitous to their application, which encourages composition with other libraries to suit your purpose.
One interface to rule them all
One of the project's guiding principles is to support a common interface for all (major) browser technologies. Web browsers are incredibly complex, highly engineered applications, performing their operations in completely different ways but which frequently look the same while doing so. Even though the text is rendered in the same fonts, the images are displayed in the same place and the links take you to the same destination. What is happening underneath is as different as night and day. Selenium "abstracts" these differences, hiding their details and intricacies from the person writing the code. This allows you to write several lines of code to perform a complicated workflow, but these same lines will execute on Firefox, Internet Explorer, Chrome, and all other supported browsers.
Tools and support
Selenium's minimalist design approach gives it the versatility to be included as a component in bigger applications. The surrounding infrastructure provided under the Selenium umbrella gives you the tools to put together your grid of browsers so tests can be run on different browsers and multiple operating systems across a range of machines.
Imagine a bank of computers in your server room or data center all firing up browsers at the same time hitting your site's links, forms, and tables—testing your application 24 hours a day. Through the simple programming interface provided for the most common languages, these tests will run tirelessly in parallel, reporting back to you when errors occur.
It is an aim to help make this a reality for you, by providing users with tools and documentation to not only control browsers but to make it easy to scale and deploy such grids.
Who uses Selenium
Many of the most important companies in the world have adopted Selenium for their browser-based testing, often replacing years-long efforts involving other proprietary tools. As it has grown in popularity, so have its requirements and challenges multiplied.
As the web becomes more complicated and new technologies are added to websites, it's the mission of this project to keep up with them where possible. Being an open-source project, this support is provided through the generous donation of time from many volunteers, every one of which has a "day job".
Another mission of the project is to encourage more volunteers to partake in this effort and build a strong community so that the project can continue to keep up with emerging technologies and remain a dominant platform for functional test automation.
So that draws the conclusion to this blog on what is Selenium. To learn more about Selenium check out our courses on DevOps on our website.
Topic Related Post
About Author
NovelVista Learning Solutions is a professionally managed training organization with specialization in certification courses. The core management team consists of highly qualified professionals with vast industry experience. NovelVista is an Accredited Training Organization (ATO) to conduct all levels of ITIL Courses. We also conduct training on DevOps, AWS Solution Architect associate, Prince2, MSP, CSM, Cloud Computing, Apache Hadoop, Six Sigma, ISO 20000/27000 & Agile Methodologies.