Archana Todmal
Last updated 22/07/2021
---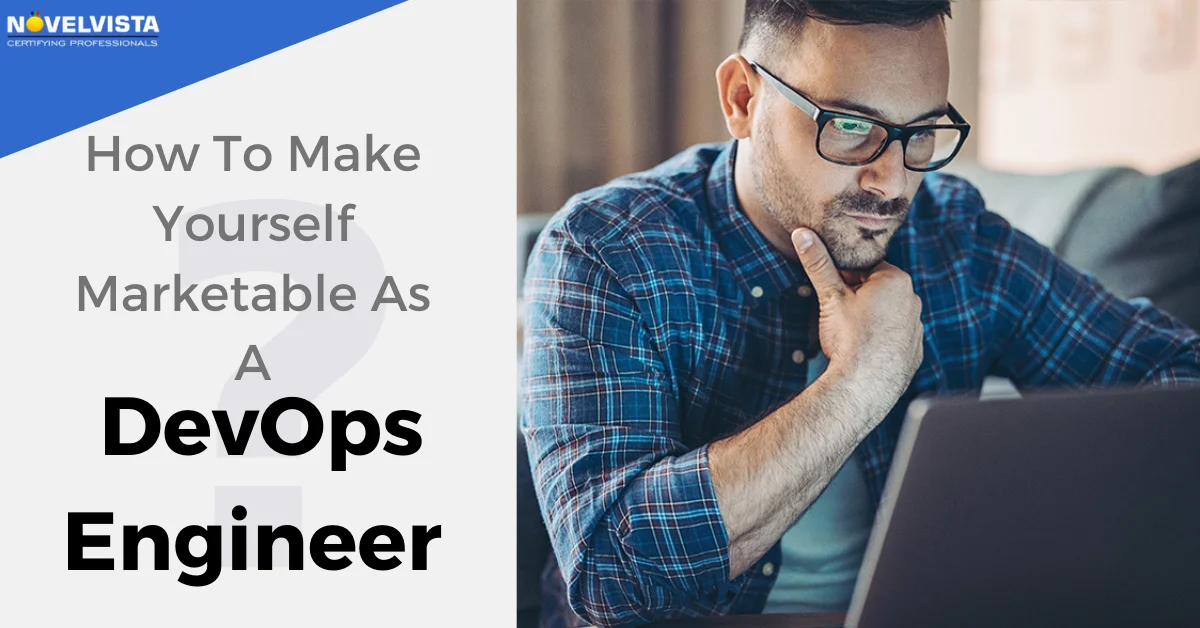 Do you know what's the hottest job in the IT world right now?
Yeah, you probably have guessed it from the title of the article.
It is most certainly the DevOps Engineer's job role.
In our previous blog "5 In-demand Job Opportunities To Grab In 2020", we listed the DevOps Engineering job as the 3rd high-paying job of 2020. But here is the thing, if you want to become a professional with the 3rd high paying job of the year, you need to work hard.
Or, you can hear some little hacks from us to make yourself marketable. Why do you need to do that? Because, although there are more than 9000 jobs listed in naukri.com, there are many deserving candidates in the market as well. So you need to think, why would an organization choose you to be their DevOps guy if you don't have something extraordinary which the other applicants don't have to offer?
In our blog "The Roadmap To Your DevOps Career", we have shared briefly how you can grab a job as a DevOps Engineer in a blink of your eye. But today, we are going to emphasize on the hacks you should apply to get there quickly.
We have listed 5 DevOps Engineering hacks right here for you. Have a look!
If you are looking forward to shifting to a DevOps Engineering career from some other field like development or operations, you need to push yourself out of your comfort zone.
Jonathan Fenocchi, a DevOps Engineer at Bazaarvoice, said:
"Obtain practical experience by using your skills as a software engineer to build tools rather than software. Look at any of the open-source projects Netflix has written for examples,"
And to do that, you need to have a full proof knowledge of software development. He has to have a deep understanding of the tools the developers are using and have a passion for leveraging their knowledge to make things work better. They will also need to be prone to in-house scripting and programming. He also needs to have knowledge regarding the operations department, maybe sit with them for one deployment or two. Hence, if you are not aware of how to do it, you should focus on your cross-departmental training more.
Build The Skill In The Job You Already Have:
"During that time I'd always used some form of automation to make my life easier. But things didn't really accelerate until 2014 when I took on a role on a sysadmin team that was tasked with setting up development servers for several teams of developers. I started calling myself a DevOps engineer around that time, mostly because I saw it being used as shorthand for the kind of new-school sysadmin-type work that I found most interesting." - Said John Behling, a DevOps Engineer at Field Nation.
You certainly understand what this means. How many times has it happened that you have learned something at your workplace that is not entirely related to your job role? There are a lot of organizations that want to hire people who have already experienced working with a DevOps team. So, if you are a developer that has a DevOps team in your organization, you can start working with the DevOps tools and gain knowledge for your next career step already.
Learn Process Automation:
We can't emphasize enough on this point that how important it is to learn process automation in the field of DevOps. When you know how to automate the testing or the integration process, you know that you are going to save so much time. It helps continuous delivery in a huge way.
"Study automation! If you're stuck with tedious manual work, you'll never have time to learn new things, and you probably won't be happy. Automation also requires a deep understanding of what you're automating, so all the time you spend working on automation, you're really learning new insights into the technologies you're supporting."- Behling stated.
With the expertise in automation tools and practices, we assure you that you'll be irresistible in front of your interviewer's eye.
Build Your Own Personal Brand As A DevOps Engineer:
In today's world, if you want something, you need to show off that you are worth it. The same goes for the DevOps Engineering job role. If you only acquire the skills as a DevOps Engineer and don't display it, don't you think it will be a little hard for recruiters to find you?
LinkedIn provides a great community of DevOps Engineers. Not only you need to put your skills as keywords in your about section and title, but you also need to connect to the LinkedIn groups where experienced DevOps Engineers hang out. Maybe you can start writing DevOps blogs and articles on your known and put it in your featured section. That will surely help you to get noticed by recruiters.
"Participation in the DevOps community shouldn't just be approached as a way to further a career, but rather as a way to connect with other practitioners, get help, and gain exposure to new ideas. Everyone in the community brings their own enthusiasm to the table and can provide a unique support system." - Said Eric Sigler, director of Site Reliability at PagerDuty.
Hence, being a part of various DevOps community doesn't only help your career, it helps you to grow as a DevOps Engineer as well.
Express Curiosity And Empathy:
Well, there is An alternative way of DevOps, and that is by bringing cultural experience and learning into practice. "Learning to translate what you do to your peers—teaching, presenting, explaining—is crucial. Sometimes when I present things in front of others, I find flaws in my own logic or discover things I haven't thought of. Making sure what you're doing isn't your own special magic, but something that's out in the open and accessible to the team is crucial."- Behling stated.
And how can you achieve that? Of course, by being more empathetic and showing a fair amount of curiosity. Curiosity can help you with learning your technical skills and empathy can make you more connected to your teammates so you are open to suggestions always.
Conclusion:
We hope you are all clear about the hacks. You see, once you know the perfect hack of making yourself marketable as a DevOps Engineer, you won't need to worry about shining in your DevOps career.
Do you think these hacks too, are not enough? Then you might like it at our classrooms. Join our DevOps Engineer Course or Microsoft certified Azure DevOps Engineering course, and polish your skills as a DevOps Engineer.
Topic Related Post
About Author
If you are looking forward to reading some high ended cloud computing blogs, hers are the ones you should look up to. With an experience of over 20 years in cloud computing, she is well aware of the features of AWS, Microsoft Azure, and Google cloud which gets reflected in her writings. Her articles are the mouthpiece of the cloud world that speaks to us regarding the cloud trends as well as the real-life scenarios of a cloud environment. Her experience in cloud consulting and implementation plays a huge role in her write-ups and the professionals end up getting just the solution they need.