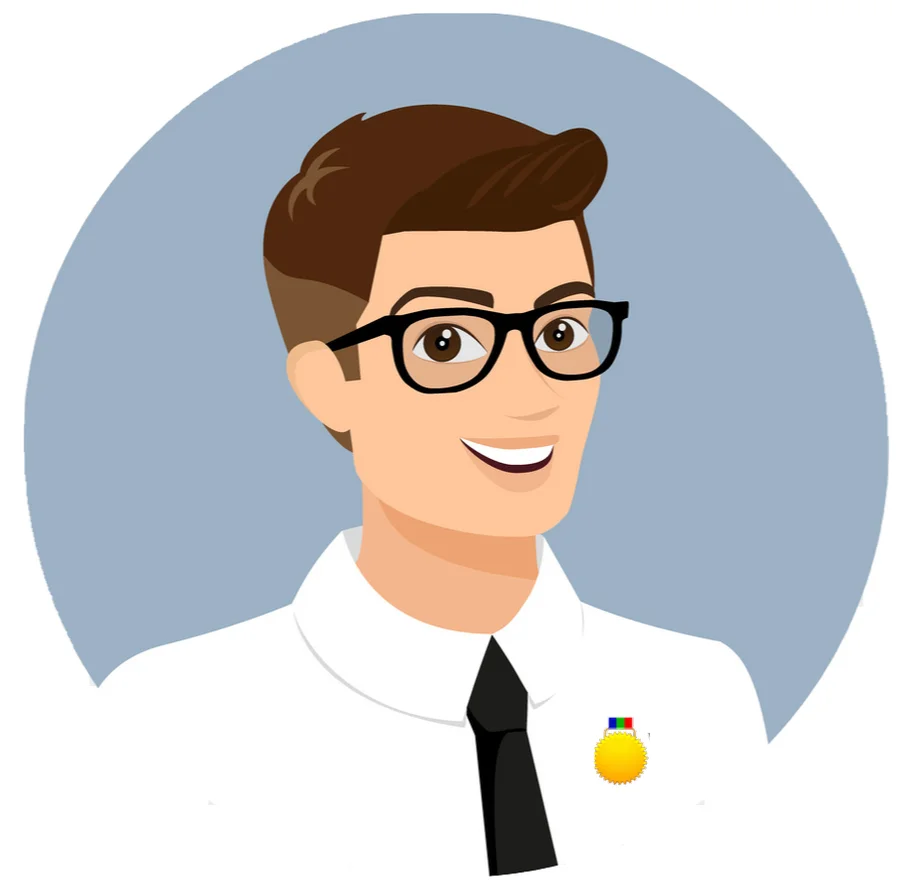 NovelVista
Last updated 27/07/2021
---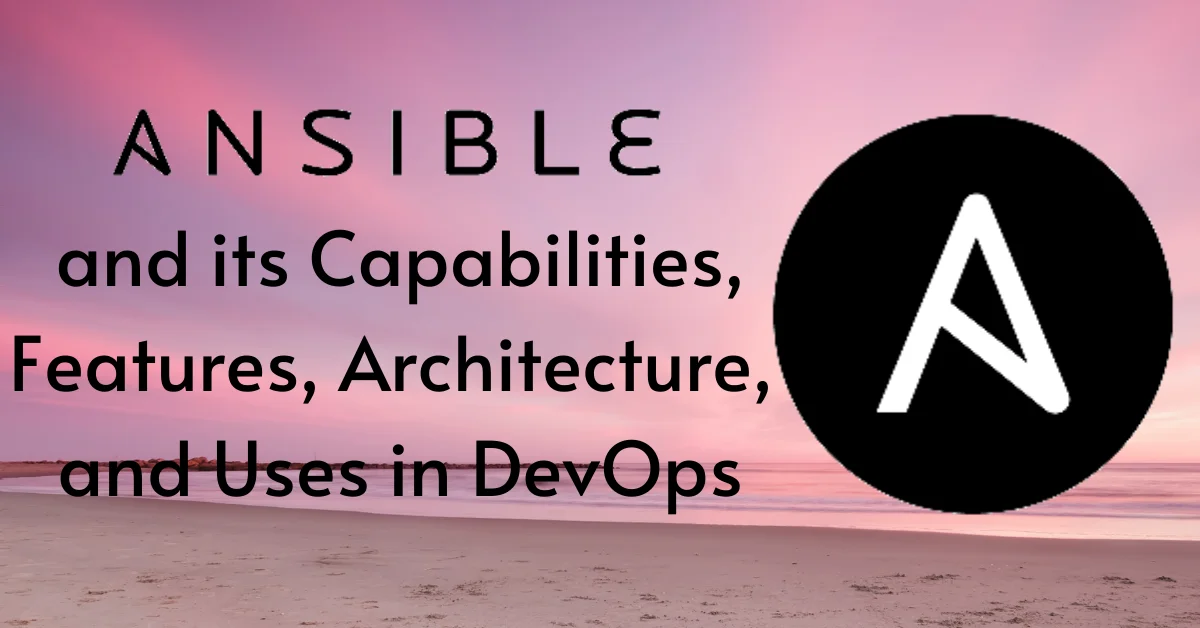 Ansible is an open-source software provisioning, configuration management, and application-deployment tool enabling infrastructure as code. It runs on many Unix-like systems and can configure both Unix-like systems as well as Microsoft Windows. It includes its own declarative language to describe system configuration. Ansible was written by Michael DeHaan and acquired by Red Hat in 2015. Ansible is agentless, temporarily connecting remotely via SSH or Windows Remote Management (allowing remote PowerShell execution) to do its tasks.
Ansible's c

apabilities

and features
Configuration Management
Ansible is designed to be very simple, reliable, and consistent for configuration management. If you're already in IT, you can get up and running with it very quickly. Ansible configurations are simple data descriptions of infrastructure and are both readable by humans and parsable by machines. All you need to start managing systems is a password or an SSH (Secure Socket Shell, a network protocol) key. An example of how easy Ansible makes configuration management: If you want to install an updated version of a specific type of software on all the machines in your enterprise, all you have to do is write out all the IP addresses of the nodes (also called remote hosts) and write an Ansible playbook to install it on all the nodes, then run the playbook from your control machine.
Application Deployment
Ansible lets you quickly and easily deploy multitier apps. You won't need to write custom code to automate your systems; you list the tasks required to be done by writing a playbook, and Ansible will figure out how to get your systems to the state you want them to be in. In other words, you won't have to configure the applications on every machine manually. When you run a playbook from your control machine, Ansible uses SSH to communicate with the remote hosts and run all the commands (tasks).
Orchestration
As the name suggests, orchestration involves bringing different elements into a beautifully run whole operation—similar to the way a musical conductor brings the notes produced by all the different instruments into a cohesive artistic work. For example, with application deployment, you need to manage not just the front-end and backend services but the databases, networks, storage, and so on. You also need to make sure that all the tasks are handled in the proper order. Ansible uses automated workflows, provisioning, and more to make orchestrating tasks easy. And once you've defined your infrastructure using the Ansible playbooks, you can use that same orchestration wherever you need to, thanks to the portability of Ansible playbooks.
Security and Compliance
As with application deployment, sitewide security policies (such as firewall rules or locking down users) can be implemented along with other automated processes. If you configure the security details on the control machine and run the associated playbook, all the remote hosts will automatically be updated with those details. That means you won't need to monitor each machine for security compliance continually manually. And for extra security, an admin's user ID and password aren't retrievable in plain text on Ansible.
Cloud Provisioning
The first step in automating your applications' life cycle is automating the provisioning of your infrastructure. With Ansible, you can provision cloud platforms, virtualized hosts, network devices, and bare-metal servers.
Ansible Architecture
Modules
Modules are like small programs that Ansible pushes out from a control machine to all the nodes or remote hosts. The modules are executed using playbooks (see below), and they control things such as services, packages, and files. Ansible executes all the modules for installing updates or whatever the required task is, and then removes them when finished. Ansible provides more than 450 modules for everyday tasks.
Plugins
As you probably already know from many other tools and platforms, plugins are extra pieces of code that augment functionality. Ansible comes with a number of its plugins, but you can write your own as well. Action, cache, and callback plugins are three examples.
Inventories
All the machines you're using with Ansible (the control machine plus nodes) are listed in a single simple file, along with their IP addresses, databases, servers, and so on. Once you register the inventory, you can assign variables to any of the hosts using a simple text file. You can also pull inventory from sources like EC2 (Amazon Elastic Compute Cloud).
Playbooks
Ansible playbooks are like instruction manuals for tasks. They are simple files written in YAML, which stands for YAML Ain't Markup Language, a human-readable data serialization language. Playbooks are really at the heart of what makes Ansible so popular is because they describe the tasks to be done quickly and without the need for the user to know or remember any particular syntax. Not only can they declare configurations, but they can orchestrate the steps of any manually ordered task, and can execute tasks at the same time or at different times.
Each playbook is composed of one or multiple plays, and the goal of a play is to map a group of hosts to well-defined roles, represented by tasks.
APIs
Various APIs (application programming interfaces) are available so you can extend Ansible's connection types (meaning more than just SSH for transport), callbacks, and more.
Now that we've come this far to understand what Ansible is, let us next look into the Ansible tower.
6. Ansible Tower
Ansible Tower is a REST API, web service, and web-based console designed to make Ansible more usable for IT teams with members of different technical proficiencies and skillsets. It is a hub for automation tasks. The tower is a commercial product supported by Red Hat, Inc. but derived from AWX upstream project, which is open source since September 2017.
There was also another open-source alternative to Tower, Semaphore, written in Go
What is Ansible in DevOps?
In DevOps, as we know development and operations work is integrated. This integration is very important for modern test-driven application design. Hence, Ansible integrates this by providing a stable environment to both development and operations resulting in smooth orchestration. Refer to the image below to see how Ansible fits into DevOps:
Let us discuss now how Ansible manages the entire DevOps infrastructure. When developers begin to think of infrastructure as part of their application i.e as Infrastructure as Code (IaC), stability and performance become normative. Infrastructure as Code is the process of managing and provisioning computing infrastructure (processes, bare-metal servers, virtual servers, etc.) and their configuration through machine-processable definition files, rather than physical hardware configuration or the use of interactive configuration tools. This is where Ansible automation plays a major role and stands out among its peers.
In DevOps, Sysadmins work tightly with developers, development velocity is improved, and more time is spent doing activities like performance tuning, experimenting, and getting things done, and less time is spent fixing problems.
Advantages Of Using Ansible
Simple
Ansible uses a simple syntax written in YAML called playbooks. YAML is a human-readable data serialization language. It is extraordinarily simple. So, no special coding skills are required and even people in your IT organization, who do not know what is Ansible can likely read a playbook and understand what is happening. Ansible always executes tasks in order. It is simple to install too
Agentless
Finally, Ansible is completely agentless. There are no agents/software or additional firewall ports that you need to install on the client systems or hosts which you want to automate. You do not have to separately set up a management infrastructure which includes managing your entire systems, network, and storage. Ansible further reduces the effort required for your team to start automating right away.
Powerful & Flexible
Ansible has powerful features that can enable you to model even the most complex IT workflows. In this aspect, Ansible's batteries included approach (This philosophy means that something is self-sufficient, comes out-of-the-box ready to use, with everything that is needed) can manage the infrastructure, networks, operating systems, and services that you are already using, as Ansible provides you with hundreds of modules to manage them. Together Ansible's capabilities allow you to orchestrate the entire application environment regardless of where it is deployed.
Efficient
No extra software on your servers means more resources for your applications. Also, since Ansible modules work via JSON, Ansible is extensible with modules written in a programming language you already know. Ansible introduces modules as basic building blocks for your software. So, you can even customize it as per your needs. For e.g. If you have an existing message sending module that sends messages in plain-text, and you want to send images too, you can add image sending features on top of it.
Topic Related Post
About Author
NovelVista Learning Solutions is a professionally managed training organization with specialization in certification courses. The core management team consists of highly qualified professionals with vast industry experience. NovelVista is an Accredited Training Organization (ATO) to conduct all levels of ITIL Courses. We also conduct training on DevOps, AWS Solution Architect associate, Prince2, MSP, CSM, Cloud Computing, Apache Hadoop, Six Sigma, ISO 20000/27000 & Agile Methodologies.