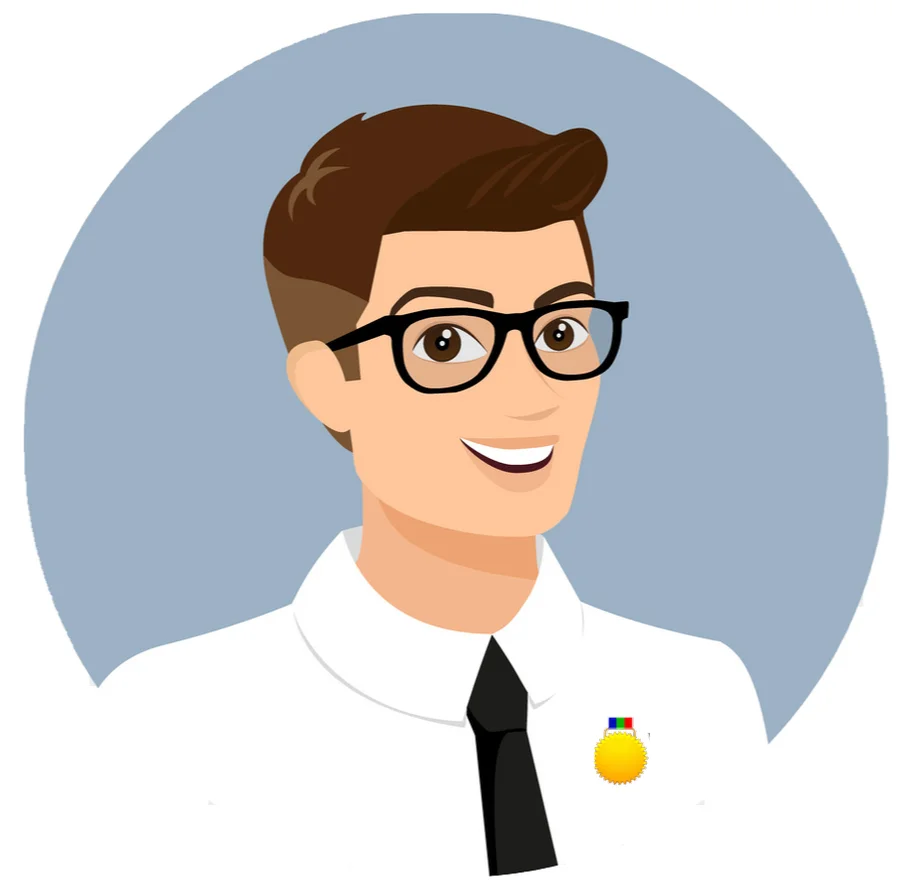 NovelVista
Last updated 23/07/2021
---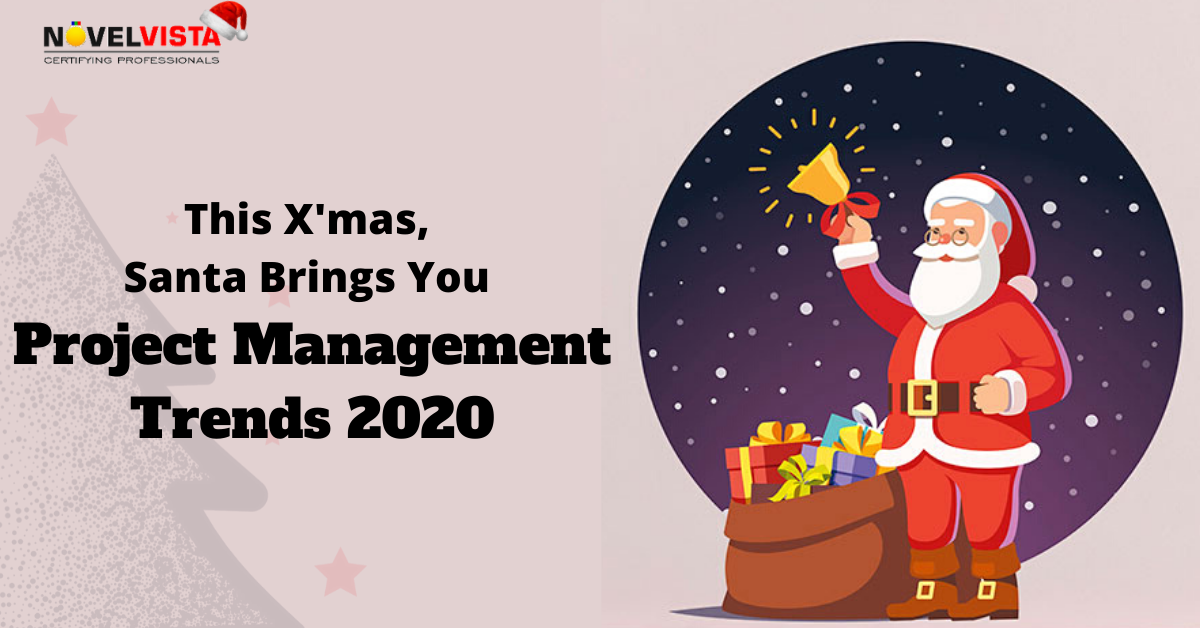 We all love Christmas. Don't we?
Have you ever noticed how the entire city changes when it's Christmas? You can see the decorated Christmas tree almost in front of every house. You can see socks hanging from windows. Small departmental shops will be full of Christmas decorations. It is like Santa has sprinkled his magic all over the town. Isn't it?
Have you ever imagined how it would feel like if Christmas could bring some transformation to your workplace too?
Well, say no more! This Christmas is going to create a blast in the corporate world! And why not? The project management trends of 2020 are predicted to be revolutionary for now!
In this blog, we are going to tell you all about the Secret Santa package your project management team will be blessed with this Christmas. So let's start unwrapping it over some Christmas carols. Shall we?
If you have been into the project management field for a long time, you already know that it's a tough gig. While handling the project you will always face issues. Working with different teams for every different project is also a thing. You need to understand your teammates' strengths and weaknesses as well in order to work together with them. And that struggle never ends. It only gets better with the latest trend in project management every year.
We have listed out a few emerging project management trends of 2020 for you.
Let's check them out!
1. Huge Impact Of Big Data and AI:
What we use AI and Bots for? To offload the mundane tasks off your shoulder. Right?
Gartner reports says, by 2030, 80% of tasks like these will be taken over by AI completely.
That includes data collection, tracking, delivering reports on the achieved KPI and many more.
Big data, as well, have presented an astonishing number to the business and home data consumption.
Project managers in various fields have already started using the combo of big data and AI. And trust in these, these applications are going to be legendary. Here's how:
Knowledge-based Expert Systems (KBES): This feature enables a computer to solve complex problems depending on a particular knowledge base. Project managers can edit these systems too by adding their experiential knowledge to solve more problems.
Artificial Neural Networks (ANNs): These are the systems that are inspired by the biological neuron network and perform tasks by learning from examples. ANNs teams up with KBES to automate project management tasks.
Fuzzy Logic: This feature gives a shape to project management by prioritizing and structuring tasks based on true or false logic.
Well, quite a surprise. Isn't it? Let's see what the next PMO trend says.
2. Increased Interest In Cyber Security:
We all know how big companies have lost tons of dollars and important data due to cybercrime. Cyberattacks are no more just a potential threat, it has become an issue now.
In every field, cybersecurity has become a top trend for 2020. Undoubtedly, PMO trends too are no exceptions.
In 2019, IoT was expected to take responsibility for the cybersecurity part of project management. So far, the IoT has raised so many security concerns but was not able to solve them.
For 2020, the measures have already been taken to resolve the IoT issues. Along with that, strong authentication options, better encryption protocols and better security updates come handy.
All you need to do now is to wait and look at the better picture once the new year arrives.
3. Method Melding Kicks In:
A combination of Kanban, AI, and IoT to keep everything going is what we call a method melding.
We have seen Kanban improving a lot in the past few years as well as AI and IoT.
Now what's new in this new year you may ask?
It's pretty simple! Sooner the new methodologies come on board, it is going to boost your project management strategies in a heavy amount.
The idea of Method Melding came on board with the concept of switching between approaches to ensure the flexibility of project management. Since the technology is evolving so fast and the demand of clients is growing, you should be the one who is well aware of all the new methodologies which are coming on board. And then, go for method melding!
4. Integral UX:
Did you know?
You can do much more than product development with UX if you are well aware of every aspect of it.
Yes, you read it right! Design advisors stated, 55% of companies are already using UX to conduct proper user experience through testing and deploying and creating user-friendly designs.
The reason UX is going to become one of the project management industry trends is, it focuses on the following points:
Stakeholder reviews: Interviews of people who are going to invest in your project to have a better understanding of their demands and expectations.
Usability reviews: Figure out the issues which can affect user experience in a negative way.
Identifying buyer personas: Focusing on the needs and demands of the target audiences after you filter them out.
When combined up, these UX activities can help project managers to identify and tackle the risk.
5. Globalization Of Gig Economy:
Are you one of them who think that the gig economy is going to be a total failure?
Well, you probably don't know this yet, according to an article of smallbizgenius, 36% of US workers are now involved in the gig economy.
Now, why is the gig economy going to be one of the recent trends of project management 2020?
Put in simple logic. Suppose, you want a person in your team with a particular skill set. Now, if you need to hire an employee, you need to focus on a lot of things like geographical location, pay scale, whether the employee will be a cultural fit for the organization and many more.
On the other hand, if you hire a freelancer with the exact skillset, a lot of the other factors get canceled out. Isn't it? Also, small contracts with freelancers are efficient in the matter of both time and money.
Hence, the future of project management jobs completely depends on how well can you implement the gig economy.
6. Focus On Information:
We are blessed with that kind of technology today which allows us to collect a huge amount of data.
Without the right kind of information, the manager will never be able to create the right product. Which is why data analytics comes in the scene.
From understanding the client needs to define the risk, you can design your data array like this:
Foundation to start

Ideas for planning

The possibility of the correct distribution of tasks

Soil for forecasting

Risk allocation

Details for possible changes

Once the project manager has this array of information, nothing can possibly go wrong!
Take Away:
So, did you like the trendy gifts Santa brought to you?
We bet you did!
Want to know in-depth about the trends so that you can utilize the latest trends in project management fully?
Simple! Opt for training in PMP, right away!
And if you want us to write about some particular topic, you know how to reach us right? Right at the comment section!
And last but not least, Merry Christmas to everyone!
Topic Related Post
About Author
NovelVista Learning Solutions is a professionally managed training organization with specialization in certification courses. The core management team consists of highly qualified professionals with vast industry experience. NovelVista is an Accredited Training Organization (ATO) to conduct all levels of ITIL Courses. We also conduct training on DevOps, AWS Solution Architect associate, Prince2, MSP, CSM, Cloud Computing, Apache Hadoop, Six Sigma, ISO 20000/27000 & Agile Methodologies.