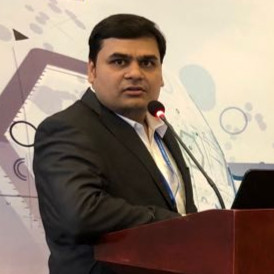 Are you facing regular trouble for the lack of communication within your team?
Are you suffering from several scope creeps?
Are you not getting enough sleep because the thought of the upcoming deadline is still haunting you?
If you are facing any of the mentioned scenarios, maybe you have fallen into an age-old turmoil of project management where so many project managers have been before you. And it is exactly like the secret jungle of Jumanji. If you don't follow the guideline properly, you will never be able to find your way out and win the game!
In this blog, we are going to talk about the key points which make or break a good project manager. Keep a pen and your notepad ready to jot them down!

There are no proper project management guidelines as such. But Canadian author Henry Mintzberg defined project management as "Management is, above all, a practice where science, art, and craft meet." Quite a flowery definition, but when you go deep inside managing one project, you understand how true is it. Where communicating with your teammates is art, planning and designing a rough sketch for your project is a craft, and implementing them while using technology is pure science.
This looks simple. Isn't it? But, if you don't follow a few do's or don'ts, this will be enough to spice up your project management game once again!
Let's see what they are. Shall we?
Do's of Project Management:
There are a lot of skills that you need to have in your bag once you are guiding an entire team for one particular project. Here are a few pointers which you must do in order to become successful when it comes to project management:
Here are some of the dos of project management:


Define the project scope clearly and concisely. This will help to ensure that everyone is aligned on the project's goals and objectives.
Develop a detailed project plan. This should include a timeline, budget, and resource allocation plan.
Establish a clear communication plan. This should outline how and when stakeholders will be updated on the status of the project.
Set achievable project goals. Don't overcommit yourself or your team.
Ensure adequate resources are available. This includes people, equipment, and funding.
Monitor progress and make adjustments as needed. Things don't always go according to plan, so it's important to be flexible.
Manage risks and issues proactively. Identify them early on and develop mitigation plans.
Communicate regularly with your team and stakeholders. Keep everyone informed of the project's progress and any potential challenges.
Delegate tasks effectively. This will free up your time so that you can focus on the most important aspects of the project.
Empower your team members. Give them the authority to make decisions and take ownership of their work.
Celebrate successes along the way. This will help to keep your team motivated and engaged.

Here are some additional dos:
Manage your own time and energy effectively. It's important to take breaks and avoid burnout.
Be proactive and take initiative. Don't wait for problems to come to you.
Be adaptable and flexible. Things don't always go according to plan, so it's important to be able to adjust your approach as needed.
Be a good communicator. Be clear, concise, and respectful in your interactions with your team and stakeholders.
Be a team player. Be willing to help others and support their success.
By following these dos, you can increase your chances of success as a project manager.
Now, let's discuss these pointers in details:
1. Should have a clear vision:
This is the first and foremost duty of any project manager. When you are planning the outline of your project, even before that you should have a clear goal set by yourself. You should definitely set both your short term and long term goals in order to succeed in the project at the starting point. If you don't do that, you may end up misleading your team and missing out on important milestones.
You can go through this elaborated article on bringing your vision to the project by PMtips. This can help you in a huge way.
A study by PMI shows that 37% of project failures happen due to the lack of clearly defined objectives. Do you want that? I hope not!


2. Scheduling the timelines and well-planned deadline:


Once you have been assigned a project as a project manager, you have access to the scheduling of the project timeline and deliverables as well. If you think you have been given an unrealistic deadline, you can easily talk to the client about your concern and look into the factors that drive the project deadline. As a project manager, you can take care of the project deadlines and other related variables like unblemished planning, alternative analysis, and proper communication of the real-time progress of your team members. And that is how you can plan your events, manage your schedule, and keep a track of your calendar for important events.
In our previous blog "Story of the determined project manager who overcame the project management nightmare", we discussed it through a story.
Don't forget to check it out, okay?


3. Should know how to prioritize tasks:

You must have faced this scenario a lot of times in the middle of a project where you have a truckload of work piled up and not enough manpower to assign them.
Well, this doesn't happen if you structurize the entire project by prioritizing the tasks when you are sketching a roadmap to reach your goals. This is called delegating the tasks as well.
Once the tasks have been prioritized, divide them inside the team and wait for it to get done! Simple!


4. Should create good communication between teammates:

This point is quite obvious. The key to success for any project is hidden behind the communication of teammates. The inside communication between your team should be timely and transparent.
Your team needs to be well aware of where the project lies and every piece of information which comes in handy with that. And you should be the responsible one to make them aware of the issues, prevailing risk, customer requirements through one-on-one discussion, daily scrums, or weekly sprints.
And once you have unlocked this achievement, your teamwork will be top-notch and your project will run smoother than ever before!


5. Should be able to pick the right team:


Henry Ford, the founder of Ford motor company, defined the perspectives of teamwork in a very appropriate way- "If everyone is moving forward together, then success takes care of itself."
If you are building a football team, will you ever think- "Oh my striker is good, my quarterback is the best. Now if the midfielder is not as good, then it's okay. The rest of the team will manage."? Of course not! You know if you don't choose each and every player based on the match of their skillset and the position they are playing for, the team will fail on the ground!
You just have to implement the same strategy when you are picking up your teammates for a project. Each one should be exceptionally well versed in the field in which they'll be working in the project. Else, your project goals will keep running away from you every day.
Noted down the above points? These are some stuff which you must do while handling a project!
Now, let's focus on those pointers which you should not even think of doing when you are a project manager.


Don'ts of Project Management:


Well, for the starters, you must not go the opposite of the pointers which were mentioned in the Do's section. Well, you have understood that by now probably. But there are still some add-ons which we want to share in the don't part. So, let us start
Here are some of the don'ts of project management:

Don't underestimate the scope of the project. This can lead to missed deadlines, overspending, and a final product that doesn't meet the needs of the stakeholders.
Don't fail to communicate with your team and stakeholders. This can lead to misunderstandings, conflict, and missed opportunities.
Don't micromanage your team. This can stifle creativity and motivation.
Don't be afraid to delegate tasks. This will free up your time so that you can focus on the most important aspects of the project.
Don't ignore risks and issues. Identify them early on and develop mitigation plans.
Don't be afraid to make changes to the plan as needed. Things don't always go according to plan, so it's important to be flexible.
Don't forget to celebrate successes. This will help to keep your team motivated and engaged.

Here are some additional don'ts:


1. Don't forget to manage your own time and energy. It's important to take breaks and avoid burnout.

2. Don't be afraid to ask for help. You don't have to go it alone.

3. Don't take things personally. Things will go wrong sometimes, but it's important to learn from your mistakes and move on.

By avoiding these common mistakes, you can increase your chances of success as a project manager.

1. Shouldn't avoid project risks:


If you type the word "Risk Management" in Wikipedia, it will show you "Risk management is the identification, assessment, and prioritization of risks followed by coordinated application of resources to minimize, monitor and control the events."
Sometimes, you plan everything beforehand and start the project, but then suddenly things move south. That is what we call a project risk. These risks can be some uncertainty in the financial market, hidden flaws in the project plan, or unknown factors that can impact the success of a project.
You should be skilled enough to identify the project risks and manage them immediately. You should put your head into Potential Problem Analysis as well. If you are not doing that, it's going to cost both you and your team as well as the entire project a lot.

2. Shouldn't take too much on your shoulder:
Earlier in this article, we have talked about how the piled up tasks can impact your team performance in a negative way. That is applicable to you too.
Even after planning everything and distributing the tasks inside the team, if you find yourself with no free time during the time of execution, that's where you are going wrong!
If you are well aware of the Project Management life cycle, planning the entire project and distributing tasks will be pretty simple for you.
To lower the mundane tasks completely from your shoulder, you can take help from some project management tools. While leaving it up to it completely, you can sit back in a relaxed way and strategize your next move like a pro!


3. Shouldn't work without proper training:
So you have known all the Do's and Don'ts about project management by now. How can you implement them in your next project successfully? Simple! Take proper training from a professional to know all about project management and if possible, go for a certification.
There are a lot of certifications available in the market for project management.
Few are as follows:
By the way, did you know a project manager without proper training is also something you shouldn't be? Well, now you do!
Conclusion:
Being a project manager is a very important responsibility. At times you will feel that things are going out of hand. But the only thing you need to remember is-
"Failure is simply the opportunity to begin again, this time more intelligently." – Henry Ford
Do you have any project management story which is fun, but is similarly something from which our readers can learn how to recover from their failure and rock the next project? Share it in the comment box then! We are eagerly waiting!
Topic Related Post
About Author
Vinay has more than 14 yrs of experience in IT Industry and has worked as Tech Head with expertise in the areas like Enterprise IT Transformation, Blockchain, Machine Learning, Artificial Intelligence, ITSM, SIAM and many more.