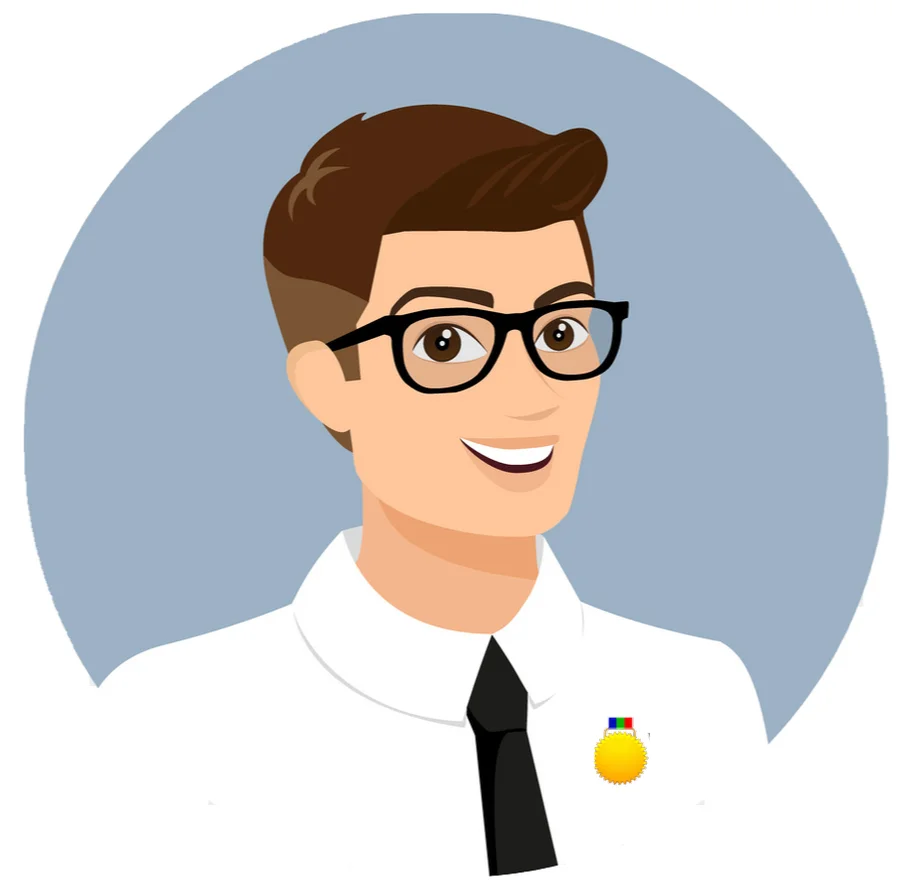 NovelVista
Last updated 23/07/2021
---

Remember Mary Poppins? That magical nanny who could light everyone's life up?
While watching the movie, one fact made me wonder a lot. How could she make everyone regain faith in their lives again?
Well, Mary Poppins answered this question later in the movie itself with her own lyrical style-
"In every job that must be done
There's an element of fun
You find the fun and… Snap!
The job's a game!"
Well, it's the same thing when it comes to your organization as well!
Suppose, your organization has hired a group of freshers during campus placement. They all are good in their own fields. They can code well, they are good developers and some of them have really good leadership qualities which can be useful in future project management.
But, they don't know their true potential yet and what can be done with them.
What life becomes for them then when they join your organization?
They will be working on the tasks being assigned to them every day. Sooner or later, they will start feeling that the work they do is monotonous. The office will nothing more than the regular routine for them.
A friend of mine is working as a software developer for some well known MNC for past 3 years. When I asked him a few days back about his work life, his exact words were "I have been working in the same technology since I joined. There is no time to learn new things. While copy-pasting codes after codes, I sometimes feel that I am wasting my life here."
You must be thinking, "Why my organization should point fingers on the broader version of their career? Shouldn't they do it by themselves and find ways out by which they can benefit the company in a larger way? That is why my organization provides them with a big, fat paycheque. Right?"
You are absolutely right. But until or unless there is some eye-opener for them, they won't be able to understand the fun and innovative part their job has hidden inside, and about the unexplored fields of the business, they are yet to explore.
And that's where corporate training come on board!
In our previous blogs, we shared about various training and certification courses and how they can be beneficial for you. Today, we are going to tell you about the importance of corporate training and how you can arrange a corporate training program for your organization.
Why Corporate Training Is Important?
A recent survey shows that among 1400 people, 49% think that their current employer is not providing them with enough learning and development opportunities.
We know you don't want to fall into that crowd! All you have is a hint of insecurity because you are not being able to understand what you are going to get in return after investing so much for corporate training sessions. This is why we have listed a few points which will help you to understand the importance of corporate training programs:
Betterment Of Employee Performance:
You don't need much explanation for this one. Once you find raw talent and train them to perfection, that is always going to be the add on upon your future employee performance.
Also, as soon as the unknown and vast area of opportunity unfolds in front of them, their confidence will grow along with that.
And before you know it, you'll have a bunch of super employees in your team with the superpower of accelerating your business to n extent which your competitors only have dreamt of before!
Broad Understanding Of The Business:
Every organization is made of different departments. And if the employees working in different departments don't have any understanding of the activities of the other departments, the bigger picture remains mystic.
Corporate Training Programs like ITIL, ITSM teaches employees how can two or more different departments can work together and bring success to the organization.
Also, once you arrange corporate training like this, you'll get to know about those employees who are eager to understand about an area of the business which they weren't involved with. It will help you to build a team when you are thinking of taking over a new project.
Lower Staff Turnover:
Most of the time, employees leave the organization when they feel that they are not learning anything.
Well, it is true that having fresh minds in an organization is good for business as they can bring new ideas that can make the business grow. But at the same time, high staff turnover can cause a huge amount of disruption for your company. If you invest in corporate training instead to help their career development, your employees will feel valued and tend to stick to you.
Higher Employee Engagement:
This again goes down those lines which we mentioned a few minutes back. If you have an employee who is efficient enough, he will always hunt to learn new things. Being involved in the same work day-in-day-out would do nothing but turning them into brain dead machines.
On the other hand, if you give them opportunities to learn something new at regular intervals, that brings to them a feeling of freshness and keeps them glued to their work as well.
Develop The Business:
American basketball player Phil Jackson once said, "The strength of the team is each member. The strength of each member is the team."
Well, this saying is true for any corporate organization as well. Once you keep up upgrading your employees with corporate training programs, that automatically leads to the development of your organization.
As soon as your employees start getting accustomed to the new technologies and better ways of solving issues, reaching your business targets will be nothing but a cakewalk!
Improve Your Bottomline:
The high level of employee engagement is crucial to boost your business's bottom line. Better internal training also contributes to other ways. With their new learned technology practices and their implementation, they will help you achieve the highest quality of customer success and push your business to its goals.
How To Arrange A Corporate Training Program:
You might have multiple types of technology in your mind which you want your employees to master at. So the main thing you have to do is, maintain a framework of your corporate training program. You can adopt a few methods to deliver the training to your employees:
This is more of a traditional approach to corporate training programs. It works well with small businesses to train employees in one location.
Learning Management System:
Learning Management System is a software or web application which doesn't only help you to deliver the training to your employees, but helps you to administer, track and analyze the entire process as well.
This is a combination of the above two. It's using traditional training process along with technology to deliver a much better training experience. Online training courses and webinars fall into this category. Blended learning is the best choice for your corporate training sessions as it delivers a more intimate style to the audiences.
Want to know how to arrange one for your organization? Click here, and we will do the needful for you.
Conclusion:
After all the explanations, you might still have one question stuck in your head- "What if I train my employees in new technologies, and they leave after that?"
Henry Ford, the founder of Ford Motor Company, answered this in a very wise way, "The only thing worse than training your employees and having them leave is not training them and having them stay."
We don't have to explain this one for you I guess?
So, let the corporate training programs be your organization's spoon full of sugar, which makes the medicinal taste of workload go down!
Topic Related Post
About Author
NovelVista Learning Solutions is a professionally managed training organization with specialization in certification courses. The core management team consists of highly qualified professionals with vast industry experience. NovelVista is an Accredited Training Organization (ATO) to conduct all levels of ITIL Courses. We also conduct training on DevOps, AWS Solution Architect associate, Prince2, MSP, CSM, Cloud Computing, Apache Hadoop, Six Sigma, ISO 20000/27000 & Agile Methodologies.