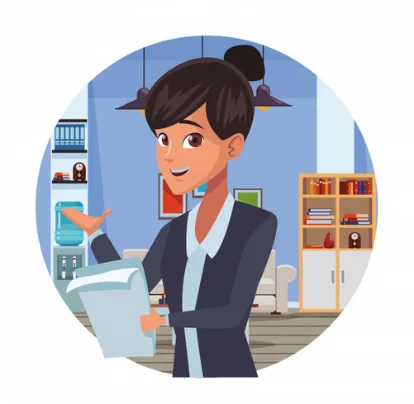 Bernie Deon
Last updated 20/07/2021
---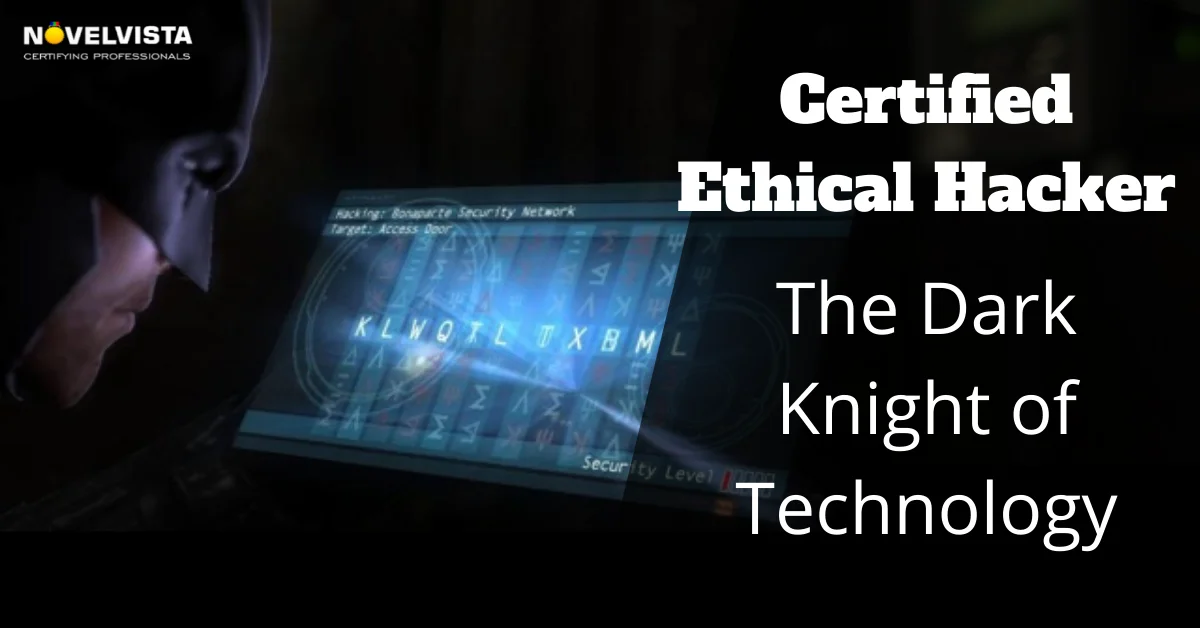 Do you know why Batman is called The Dark Knight?
Because he is the watchful protector and silent guardian who can do things by being the other side of the law that normal superheroes wouldn't think of doing by being on the other side of the law.
The job of an Ethical Hacker too is kind of similar. Hacking means stealing and modifying information. This might sound wrong initially, but if you do it for the right reason, you can be the protector of your organization's cybersecurity.
The concept of hacking has been in the world of technology for a really long time. It started at MIT in the 1960s. The origin of the term "hacker" was actually a group of extremely skilled individuals who practiced hardcore programming in FORTRAN and other older languages. In the 1970s, the concept of hacking started flourishing and gave birth to a new kind of hackers or "Phreakers". This decade gave birth to some of the infamous hackers like John Draper who exploited operational characteristics in the telephone switching network. But you'll be surprised to know, Steve Jobes too, was one of the early Phreakers. From there e have come a long way in order to hacking, both in good and bad ways. Just like in the 2000s Department of Defense and International Space Station had its systems breached by a 15-year-old boy, the concept of ethical hacking too has been more concrete and sophisticated over time.
To find out how to fight the bad kind of hacking with the good kind, you have to learn all about hacking first. So let's start with the definition of hacking itself!
What Is Hacking?
Hacking is basically exploiting the vulnerabilities of any computer network and obtaining unauthorized access to secure information. A hacker is a person who can hack into computer systems to steal or modify data. One has to be intelligent and highly skilled in coding and expert about programming languages. In fact, breaking a security system requires more intelligence and expertise than actually creating one. Although, since every coin has two sides, a hacker too can apply his or her hacking skills in both good purposes and illegal activities. Based on various factors, hackers can be put in some categories. Let's see what they are.
Types Of Hackers:
Hackers can mainly be categorized into 6 categories:
A black hat hacker is a hacker who violates computer security for personal gain or maliciousness. Black hat hackers are the stereotypical illegal hacking groups often portrayed in popular culture, and are "the epitome of all that the public fears in a computer criminal". Black hat hackers break into secure networks to destroy, modify, or steal data, or to make the networks unusable for authorized network users.
White hat hackers refer to an ethical computer hacker, or a computer security expert, who specializes in penetration testing and in other testing methodologies that ensure the security of an organization's information systems. Ethical hacking is a term meant to imply a broader category than just penetration testing.
A grey hat is a computer hacker or computer security expert who may sometimes violate laws or typical ethical standards but does not have the malicious intent typical of a black hat hacker.
In programming and hacking cultures, a script kiddie, skiddie, or skid is an unskilled individual who uses scripts or programs developed by others to attack computer systems and networks and deface websites, such as a web shell. It is generally assumed that most script kiddies are juveniles who lack the ability to write sophisticated programs or exploits on their own and that their objective is to try to impress their friends or gain credit in computer-enthusiast communities.
State-sponsored hackers are sponsored by their state or nation to gather information from other nation's government's computer networks with a motive of destroying them.
A hacktivist is someone who uses hacking to bring about political and social change. In other words, we can call a hacktivist the Robin hood among the other hacker tribes.
What is Ethical Hacking?
Ethical hacking is an act of locating the weaknesses and vulnerabilities of computer and information systems by duplicating the intent and actions of malicious hackers. Ethical hacking is also known as penetration testing, intrusion testing, or red teaming. An ethical hacker is a security professional who applies their hacking skills for defensive purposes on behalf of the owners of information systems. Basically, white hat hackers are known as ethical hackers. An ethical hacker has the knowledge and permission of the organization for which they are trying to defend to operate. In some cases, the organization doesn't even inform the information security team about the activities that will be carried out by an ethical hacker to test the effectiveness of the information security team. This is referred to as a double-blind environment.
Skills You should have as an Ethical Hacker:
As we mentioned before, in order to become an ethical hacker you need to be a mastermind. Hence, these following expertises are much needed in that process:
Knowledge of operating environments such as Windows, Linux, Unix, Macintosh

Familiarity with programming languages such as HTML, PHP, Python, etc.

A deep understanding of networking

Awareness of local security laws and standards

Understanding of the architecture of the operating system

Understanding of malware analysis and reverse engineering
Once you have all these, all you need to have is just one Ethical Hacking certification.
Which Ethical Hacking Certification You Should Go For?
When you are looking forward to becoming acknowledged as a Certified Ethical Hacker, there is a lot of options out there. But if you want your one ethical hacking certification knowledge to be a blend of 3 different certification course material, CEH is the certification you should go for. Certified Ethical Hacking course is specially designed to take the data security experts to the core of ethical hacking. Certified Ethical Hacker (CEH) is a qualification obtained by demonstrating knowledge of assessing the security of computer systems by looking for weaknesses and vulnerabilities in target systems, using the same knowledge and tools as a malicious hacker, but in a lawful and legitimate manner to assess the security posture of a target system. This knowledge is assessed by answering multiple-choice questions regarding various ethical hacking techniques and tools. Certified Ethical Hacking certification has now been made a baseline with a progression to the CEH (Practical), a test of penetration testing skills in a lab environment where the candidate must demonstrate the ability to apply techniques and use penetration testing tools to compromise various simulated systems within a virtual environment. Ethical hackers are employed by organizations to penetrate networks and computer systems with the purpose of finding and fixing security vulnerabilities. Certified Ethical Hacking course result causes you to become an expert who deliberately endeavors to examine arrange frameworks with the assent of its proprietor to discover security vulnerabilities that a noxious hacker might abuse. Ethical Hacking training encourages you to evaluate the security stance of an association by recognizing vulnerabilities in the system and framework foundation to decide whether unapproved get to is conceivable. The CEH is the first of a progression of 3 far-reaching courses (CEH, ECSA, and the APT course) to help a digital security proficient ace entrance testing.
Certified Ethical Hacker Salary:
According to PayScale.com, the average salary of an ethical hacker starts from Rs 462K per year. With the gained experience of 5-9 years, it reaches up to Rs. 712K, even sometimes you can end up 1 million as well!
(Put the graph of the link that is mentioned above)
Other job options after the completion of CEH certification:
Once you are a Certified Ethical Hacker, a door opens wide for you towards vibrant career opportunities like:
Homeland Security Specialist
A Homeland Security Specialist Protects local, state, and federal infrastructure against any disaster or terrorist attack.
Practitioner testers are the ones who attempt to breach computer and network security systems.
An IT Auditor looks after internal controls and risks of a company's technology network.
A Security Engineer is the one who implements security measures to monitor and protect data and systems from hackers and cyber attacks.
Conclusion:
Ethical Hacking is a tough nut to crack. But once you learn all about it, it seems nothing but a cakewalk. Again circling back to the point where we have started this article from. Not everyone has the power to become a dark knight. Do you think you have it in you?
Yes?
Then don't wait around! Applied for our Certified Ethical Hacking courses right away!
Topic Related Post
About Author
Apart from having a quirky way of writing, she has a vast knowledge regarding Data Science and Machine Learning. Her blogs are portrayed in a storytelling format that makes the readers understand the complicated technical parts swiftly. She prefers staying up to date about the new happenings of the tech world and pinning them down in articles to make our readers well aware of it and has been doing a pretty great job in that.