 Arul Nair
Last updated 11/06/2021
---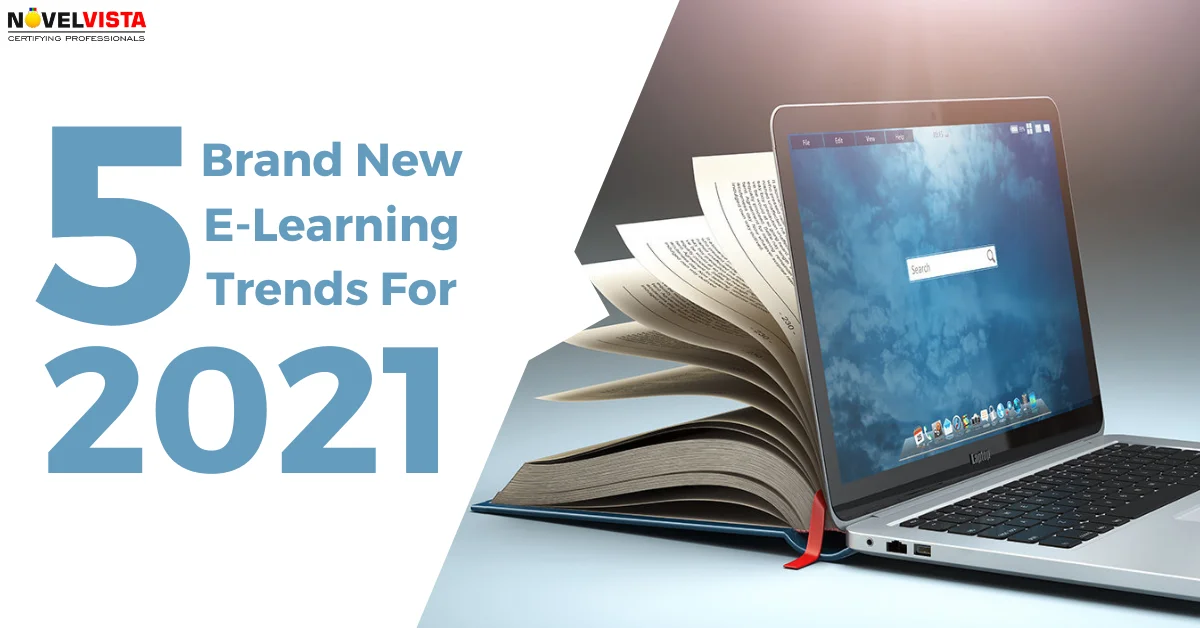 We go to watch a movie, we put a Facebook status to let people know.
We celebrate new year's eve, we post pictures of us partying on Instagram.
We want a job, we go to LinkedIn for a job hunt.
And when we excel in the performing arts, we go live on social media platforms to showcase it to the entire world.
We millennials just love enjoying the screen life, don't we? So while we are using it so much, why don't we use it to upgrade ourselves too? Yes, I am talking about online learning or e-learning. It's not been even 30 years that e-learning has come to the notice of people. It has come into existence just in 1999. Long before people were habituated with the term e-learning, students use to learn through distance courses to get polished in a particular skill. In 1840, Isac Pitman taught his students about shorthand where they used to mail him the assignments. In 1954, Harvard Professor BF Skinner taught people introduced us to his "teaching machine" which allowed school administrators to administer programs to the students. And from 1960, finally, computer-based learning came into the picture. The Computer Based Training Program (CBT Program) was known as PLATO programmed logic for automated teaching operations. When one of the CBT systems seminars used the term e-learning, that's when people came to know about it.
Over the last years, online learning has been improved a lot. There are a lot of e-books, as well as online training institutions who are bringing new methods and trends into the picture every year. What are the methods that are going to be trendy in 2021 you wonder? Well, that's what this article is all about!
Here, we have listed the 5 most popular e-learning trends of 2021 for you.
Have a look, would you?
1. Mobile Learning
A study distributed by CNBC states that by 2025, very nearly 3/4 of the web populace will get to the web exclusively through their cell phones. The expanded versatile utilization reaches out to get to training and learning content by means of cell phones. This implies that to address the issues of versatile students, it's vital to assemble courses in light of mobile users, and guarantee that the materials are responsive and adaptable enough to permit distributing to numerous yields. This will give students the best experience paying little mind to which gadget they access their schooling or preparing from.
2. Microlearning
Microlearning is ideal for the new age of students with more limited abilities to focus. To assist understudies with retaining information in a more effective manner, it's fundamental that data is given at a rate that coordinates their capacity to center. This will improve learning move and commitment, just as speed up. It will likewise assist with lessening advancement costs for organizations hoping to maximize their Learning and Development.
3. Personalized Learning Experiences
This pattern began with twenty to thirty-year-olds, yet as the genuine digital natives—Generation Z—starts to enter the labor force, associations will profit by furnishing them with customized learning encounters that incorporate curated and versatile prepared substance, gamified content, microlearning resources, and other learning encounters that are in accordance with their custom of having the web readily available consistently.
4. Data-Driven Processes
Data impacts society in an assortment of ways. In the previous few years, we have seen the intensity of information influence people and undertakings. One model is the GDPR guidelines. Today, it's essential for designers to not just realize the best approaches to utilize information to illuminate their choices yet additionally figure out how to ensure the information of online students also. They should have profound knowledge of subjective and quantitative data to arrive at plan choices, meet the students' individual requirements, and dominate in the instructional plan.
5. Artificial Intelligence Tutors
The presentation of Artificial Intelligence trainers can help in the production of profoundly modified training roadmaps using data analytics. Understudies can have customized guides helping them in their web-based training. These instructors will be accessible all day, every day, and effectively open on any gadget. With the joining of Artificial Intelligence, there will be a smoother association among understudies and AI instructors for a generally improved web-based training experience.
Conclusion:
With the COVID 19 pandemic, e-learning has become much more accessible and affordable in 2020. And this will not stop with the end of COVID 19, only the trends will emerge from here. At NovelVista, we are providing our customers with an amazing experience of online training.
Want to experience the same? Check out our courses and apply for the same!
Topic Related Post
About Author
With an experience of 12 years of quality management under his belt, he has been the keynote speaker at a vast number of webinars. He has been delivering knowledge to corporates through his work for a long time. He holds cutting-edge expertise in Six Sigma Consulting & Implementation, Process/Service Improvement Using Lean Six Sigma, Process Definition, Implementation & Compliance, Process Hygiene (ISO 20000), Quality Assurance and Program Governance. When it comes to content development, he brings a unique blend of creativity, linguistic acumen, and quality management knowledge to his readers in the technology space.