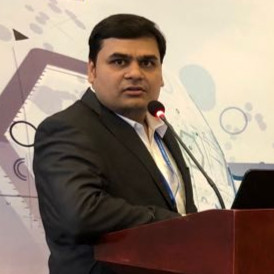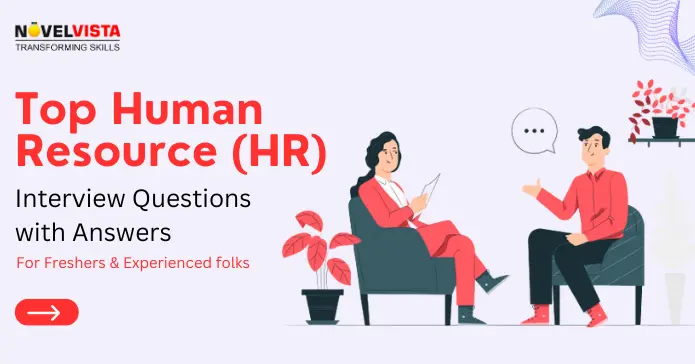 Securing your dream job goes beyond having a well-crafted resume and possessing the necessary technical expertise. It also entails the ability to respond to challenging HR interview questions and answers adeptly. Bearing this in mind, we have compiled a selection of the most demanding HR questions and furnished expert guidance on how to address them. Continue reading to gain further insights!
The objective of any HR interview revolves around evaluating a candidate's qualifications for the specific position they are vying for. HR interview questions serve as a means for interviewers to ascertain whether a candidate aligns with the requirements of the role in question.
Each question is meticulously designed to elicit information that either bolsters or undermines a candidate's suitability. The typical and common HR interview questions frequently delve into a candidate's prior experiences, educational background, and skillset.


Personal HR interview Questions:




1. Tell me about yourself:


Typically, this inquiry serves as the initial query during an interview, serving the purpose of initiating conversation. Your response should entail a summary of your educational background, professional history, and competencies. While delving into excessive particulars is unnecessary, it is crucial to furnish the interviewer with adequate information to assess your compatibility for the position.
Tips:
Keep it concise, make sure to focus on relatable aspects of your background.
Elaborate best part of your professional experience.
Concentrate on your skills and attributes.
Sample Answer:
I recently obtained my computer science degree. During my studies on machine learning and web development-related subjects, I interned at two software development companies. Now that I have the necessary technical skills, I'm looking for a full-time job where I can work on innovative projects and advance my knowledge.


2. Could you please provide a walkthrough of your resume?


It is one of the common HR interview questions that requests a detailed explanation of the applicant's educational and professional experiences that are stated on their resume. It is often used to assess how well a candidate's history corresponds with the requirements of the position they are interviewing for, as well as to gain a deeper understanding of the candidate's qualifications, experiences, and talents.
Tips:
Give a brief, chronological account of your career, beginning with the most recent position you had.
Include accomplishments, abilities, and experiences that are pertinent.
Sample Answer:
If an HR manager asks you to provide a walkthrough of your resume in an interview, you should start by briefly summarizing your educational background. Then, you should discuss your professional history in reverse chronological order, starting with your most recent job and working your way back. For each job, you should highlight your key responsibilities and accomplishments. Be sure to focus on the skills and experience that are most relevant to the position you are interviewing for.
Here is an example of how you might answer this question:
"I have a Bachelor of Science degree in Computer Science from the University of California, Berkeley. After graduating, I worked as a software engineer at Google for two years. In that role, I developed and maintained features for Google Search. I also worked on a team that developed a new machine learning algorithm for ranking search results.
"After two years at Google, I joined Microsoft as a research scientist. In my current role, I am working on developing new methods for natural language processing. I am also working on a project to develop a new large language model that can be used for a variety of tasks, such as generating text, translating languages, and answering questions.
"I am excited about the opportunity to work at [company name] because I am passionate about using technology to solve real-world problems. I believe that my skills and experience in software engineering and natural language processing would be a valuable asset to your team."
In addition to highlighting your skills and experience, you should also use your resume walkthrough as an opportunity to sell yourself to the interviewer. Explain why you are interested in the position and why you think you would be a good fit for the company. You should also be prepared to answer any questions that the interviewer may have about your resume.


3. Why are you looking for a job change?


It is typical question to ask HR during interview that aims to ascertain the driving forces and considerations that led a candidate to decide to quit their present position or look for new career prospects. HR is interested in learning if the new role would further the candidate's professional goals and offer opportunities for advancement.
Tips:
Be sincere, but emphasize the advantages.
Put a focus on what you're looking for in your new position and how it fits with your professional objectives.
Don't criticize your present or former employers in public.
Sample Answer:
I have loved working at my present employer and value the experiences I have acquired there. I'm looking for a new career so I can move into a position that will enable me to commit more time to human resource management and practices, which are my actual interests. This change will help me advance my career and offer my abilities more efficiently.


4. Please briefly elaborate on your work in your previous company.


This often-asked question in interviews tries to gather more specific information about a candidate's former responsibilities, successes, and accomplishments in their previous role or positions. Wherever possible, showcase your efforts with real examples and quantitative results, and focus on actions that are relevant to the job you're going for.
Tips:
Give a brief rundown of your most important duties and accomplishments.
Concentrate on relevant experiences that have a direct bearing on the position for which you are applying.
Make sure to give actual instances and quantify your accomplishments.
Sample Answer:
I got the chance to learn a lot about the field of human resources in my position as a junior HR at XYZ firm and to contribute to its HR efforts significantly. I had the responsibility of helping with the hiring process as one of my main duties. I actively took part in candidate sourcing, screening, and preliminary interviews, which sped up the recruiting process and resulted in the effective on boarding of a number of brilliant people.


5. What motivates you to work?


It is an emblematic interview question that probes a candidate's individual and professional reasons for seeking a certain position or career. It is one of the best questions to ask HR during interview.
Tips:
Be genuine and truthful in your response.
Connect your motivation to the particular position and business you're interviewing for.
Pay attention to elements that demonstrate your zeal for and commitment to your task.
Sample Answer:
Continuous learning and development inspire me and provide me with the opportunity to use various tactics that are good for the company and the workers. It's important to continue your education both personally and professionally. Thus, I look for opportunities to learn new things. I'm quite excited about working for your organization because of how much you value employee growth and the opportunity to use cutting-edge technology.


6. What are your personal and development goals?


Tips:
Adjust your ambitions to fit the position and business.
Put equal emphasis on short- and long-term objectives.
Goals that show your dedication to developing personally and professionally should be highlighted.
Sample Answer:
One of my personal goals is to achieve professional success while maintaining a healthy work-life balance, and being well-balanced leads to increased levels of productivity and creativity. I'm committed to working in terms of my professional progress, and I aim to take on a leadership role within the team to encourage innovation and growth.


Behavioural Interview Questions




1. What makes you happy to work?


The purpose of this exploratory inquiry is to understand better the elements that influence your happiness and job satisfaction at work. This question enables interviewers to determine whether your interests and the demands of the position coincide. It allows them to decide whether you're a suitable fit for the workplace culture and the particular situation.
Tips:
Your answer should accurately represent your true motives for working and sources of workplace satisfaction.
Adapt your response to the values and culture of the business.
Include both personal and professional growth-related components.
Sample Example:
I am happy at work when I can develop myself professionally. Since I thrive on challenges, I value taking on new projects and services that enhance my skills and knowledge. Because of your organization's commitment to lifelong learning and growth, as well as the diversity of projects we'll be working on, I'm quite thrilled about this role. The chance to further my professional development while assisting your team's successes is what motivates and satisfies me in my work.


2. When did you effectively use your time management skills?


This question almost asked in HR interview. It is meant how well you are using your time management skills and in which ways it helped you to complete your tasks within business.
Tips:
Your answer should elaborate how well you use your time and fulfil essential tasks.
You must convey how you effectively makes use of time management skills.
Sample Answer
At the time of handling multiple tasks simultaneously I make effective use of time management skills. First I figure out what tasks are urgent and how much time does it take. Based on priority one I work on it and within given deadline I complete all tasks. Through this way I use time management skills not in professional but in personal life also.


3. How would you handle unscheduled meeting or works?


This questions elaborates that no matter how much you plan your tasks and meeting, but most of the time it happens that you need to face situations where you must need to manage your work. It is one of tricky question, so you must answer smartly.
Tips:
Here you must focus on open communication.
Make sure to convey your time management skills.
Sample Answer:
In order to manage unscheduled tasks and meetings, I easily develop the roadmap so that I can prioritize the works. Regarding the meetings, first I check if all tasks are aligned or not, based on that I handle meetings then. I will talk other administrative regarding the meeting and will come up with the effective solution.


4. How do you prioritize your tasks on a daily basis?


So, this question elaborate how well you manage your daily tasks. You must understand what your goals are and how you will going to fulfil it. Make sure to give appropriate and on point answers.
Tips:
Make sure you will give honest answer.
Keep in mind that this questions is asked to evaluate your time management practices and ability to maintain a healthy working circumstances.
Sample Answer:
As soon as I get to work, I check the lined up tasks along with regular one's. Then, I list them to understand what the high prioritized tasks are and what low prioritized tasks are. It helps me to manage my workflow of daily tasks and allows me to track with what I must need to get done for that day.


5. What do you do when you don't get satisfied with your work?


This is one of the common HR interview questions asked by interviewer to check if you are responsible or not regarding your job roles.
Tips:
Here, you must give short and convincing answer.
Interviewer also check your mind set based on your answer so ensure that you will give positive answer.
Sample Answer:
First, I look for the root cause and work on it. Then I consider other tasks or operations that helped me to fulfil the tasks. Then I take help from my seniors or other administrations and work on it again so that I can fulfil all requirement of that work.


Opinion-based Interview Questions:




1. What do you think is a productive working circumstance?


This question seeks to understand your perspective on the business environment. It is meant to share your thoughts, opinions and ideas regarding the productive working circumstances.
Tips:
Make sure you will consider the importance of productivity.
Sample Answer:
In my opinion productive working circumstances is important for business as it maintains the healthy working where employees work productively, helps each other with tasks. It brings different benefits to business. When employee are efficient they also have the greater claim to recognition career growth.


2. What would you do if you were told to work under pressure?


This question seeks to understand how you handle work stress effectively and how you manages to fulfil the tasks in under pressure.
Tips:
Keep in mind you must give strong response.
Stay calm and focused on your answer.
Sample Answer:
Till now, I have work best in every working circumstances. I work well under pressure and don't get panic. I maintain self-control and work effectively as much as possible. Mostly I try to overcome from the situation and also focus on fulfilling the operations and if needed I also get help from others.


3. Describe the time when you had to take the lead on the project.


Now, this is one of the most common question asked in interview that seek to get to know your leadership skills and how effectively you manage to work on project and lead team to finish the project before deadline.
Tips:
You must come up with effective working practices.
Focus on your leadership skills.
Showcase your ability to be an effective employee.
Sample Answer:
In my previous company, due to lack of workforce I had to work on few projects. We were 5 to 7 members in a team who were working on project. With the help of strong collaborative skills, problem solving practices we successfully completed that project. At the time of working on that project I also effectively use my leadership skills and lead the team.


4. Have you resolved any conflict among the team or co-workers?


This question seeks to understand your problem solving and management skills.
Tips:
You must listen actively and focus on solution.
You need to address this question positively.
Sample answer:
In my previous company I had faced the situation where I needed to resolve the conflict between the co-workers. At that time, I listened their concerns, the problem occurred and understand the reason behind it. I kelp calm and communicate with them. I assist them on the task. Then after we came to the conclusion.


5. What workplace activities make you productive?


Now, this question is focused on considerate the preferences and strategies that help you to perform best at work. It seeks insights into the factors or actions that contribute to your efficiency, effectiveness, and job satisfaction.
Tips:
You must focus on your answer.
With each objective you need to give the answer.
Sample Answer:
There are different activities that I considered to increase my productivity such as lower employee turnover, healthy working circumstances, best indoor activities, reward functions.


Situational Interview Questions:




1. How would you handle urgent work?


It's the best question asked in HR interview and it seek out to understand how well you manage the working processes and operations.
Tips:
Ensure to share your strategy.
Convey how you make schedules and planning.
Sample Answer:
I handle urgent tasks by writing down all the tasks of the day. Mostly I prefer the balance priority and urgency pattern which allows me to differentiate urgent tasks and lower tasks. Also, I scheduled my work on daily basis.


2. Can you share how you worked on a complex project?


This question asked to get to know how well you do your work, you understanding level. It also seeks to understand your critical thinking. Recruiter also focused on understanding of you meet the budget, deadlines, goals and deliverables.
Tips:
Make sure to elaborate your strengths.
Keep In mind that recruiter checking how well you manage the complex tasks.
Sample Answer:
Yes, I had to work on a complex project previously. While working on that project, first, I noted all the requirements and appropriately distributed the tasks to every project member. Then, I took the follow-up once the implementation phase started. Even though the project was complex, with the help of other team members, I successfully finished the project.


3. Have you ever felt that you made mistakes while working?


This question is cantered on comprehending the preferences and methods that aid in a person's greatest performance at work. It looks for perceptions of the elements or behaviours that support their effectiveness, efficiency, and work satisfaction.
Tips:
Stay positive.
Focus on your growth and enhancement.
Sample Answer:
Yes, learning and growing as a professional must include making errors. I can remember a time when I was working on a project with a short deadline. I was in charge of organizing the team's efforts and making sure that every assignment was finished on time. Sadly, I failed to notice a crucial aspect of one of the project's needs.


Technical Interview Questions:




1. What technical skills do you have, and how can you improve them?


Now, this question asked by recruiters as they wants to know what technical skills you have, how you use them, and in which ways you improve them.
Tips:
Focus on your relevant technical skills.
Elaborate how you improve technical skills.
Sample Answer
Throughout my working experience, I gained different technical skills which I have used effectively to fulfill the requirements of tasks. I have database management knowledge, basic data science practices, project management, etc. In order to improve my technical skill set, I keep track of the latest skills and seek to learn new methods and strategies.


2. Do you have any technical certifications?


This question is one of the factual question and it aims to assess whether you have completed any formal training or certification programs in specific technical domains.
Tips:
Be honest
Explain certification details.
Sample Answer:
In 2020, I received my AWS Solutions Architect certification. This certification supports as proof of my expertise in creating scalable, dependable, and affordable cloud solutions. I think this certification fits in well with the cloud-based projects and initiatives in your firm given the rising popularity of cloud technology.


3. Provide an example of how you use your technical skills in practical workings.


This question is one of the exploratory question that aims to assess the candidate's ability to put your technical knowledge into action, solve problems, and achieve results.
Tips:
Be specific.
Make sure to focus on problem solving skills.
Sample Answer:
Yes, sure. I was entrusted with increasing the effectiveness of the web application's data retrieval procedure in my prior position as a software developer at XYZ Company since it was slowing down user performance. At that time, I effectively used my technical skills.


Leadership and Management Questions:




1. Can you lead the team?


This question seeks to understand your leadership skills and how well you manage team and team members.
Tips:
Make sure to focus on your leadership skills.
Try to elaborate your experience
Sample Answer
Yes, I can definitely lead the team. In my thorough work experience, I have successfully managed to lead the team successfully. Due to this, I gained leadership skills and made use of it effectively.


2. Do you have leadership skills?


This question seek to understand do you have leadership skills or not. Recruiter wants to know your vision and how you make informed decision.
Tips:
Focus on your open communication.
You need to consider flexibility and conflict resolution.
Sample Answer:
Yes, I do have leadership skills. These skills help me to demonstrate how I should manage the team or work with co-workers. I have active listening, timely communication, flexibility in team development, and risk-taking skills.


3. How do you improve your management skills?


This question seek to get to know do you have management skills or not and what majors you take to improve them.
Tips:
Focus on your overall management skills.
Be honest regarding your opinion.
Sample Answer
Well, in order to improve my management skills, I get to know my team, develop trust, and rebuild the bond with my teammates. I set clear goals and always work towards them. Through these practices, I enhanced my management skills.


4. How you plan project tasks and convey that to members?


Now, this question is aim to understand your organizing and distribution skills. So, make sure you give answer according to it.
Tips:
Give answer in crisp and clear answer.
Sample Answer:
I often meet with other team members, share with them all the requirements of the project, and plan activities based on it. Then, I share tasks among them and take follow-up time by time. In this way, I convey to them how we need to accomplish the project.


Salary Based Interview Questions:




1. What are your salary expectations?


Now, this is one of the communal questions that are asked in every interview. Here, you must research to understand what the minimum and maximum salaries other businesses are offering, and based on that, you need to decide on your package.
Tips:
Don't demand much.
Make sure to ask about the requirements and how much they are offering.
Sample Answer
I appreciate the opportunity to discuss compensation with you. Based on my research and understanding of the industry standards for this role in this location, I expect a competitive salary in the range of $ X- $Y. Also, I can be flexible around the exact numbers for a job that's a great fit.


2. What are your views on performance incentives?


With the help of this question, the recruiter tries to understand your views on increments of the salary and performance incentives. Salary-based questions are logical questions to ask HR during interview.
Tips
Don't ask for an increment.
Think practically and then answer.
Sample Answer
I know that performance incentives are one of the great motivate components. It brings clarity among the employees.


3. What is your current salary?


Here, recruiter wants to know your current package.
Tips:
Sample Answer
In my previous organization my package was INR 4.5 PA.


4. How much do you think you should be paid by looking at your experience and qualifications?


This is one of the complicated questions where you need a logical answer. You need to consider the industry standards and then give your opinion.
Tips:
Don't react quickly.
Discuss overall compensation.
Sample Answer:
Considering my experience and qualifications in relation to industry standards and the specific demands of this role, I expect a competitive salary in the range of $000. However, I am open to discussing the details further and understanding the complete compensation package, including benefits, bonuses, and potential opportunities for growth within the company.
In this blog, we have seen what types of questions are asked in HR Interviews, why they are being asked, and how you should give answers properly. It would help if you prepared excellently to pass the interview without facing any issues.
With the help of the above-mentioned HR interview questions and answers, you will get an idea regarding the categories of questions and tips to answer them.
Best of luck, and get your dream job.
Topic Related Post
About Author
Vinay has more than 14 yrs of experience in IT Industry and has worked as Tech Head with expertise in the areas like Enterprise IT Transformation, Blockchain, Machine Learning, Artificial Intelligence, ITSM, SIAM and many more.