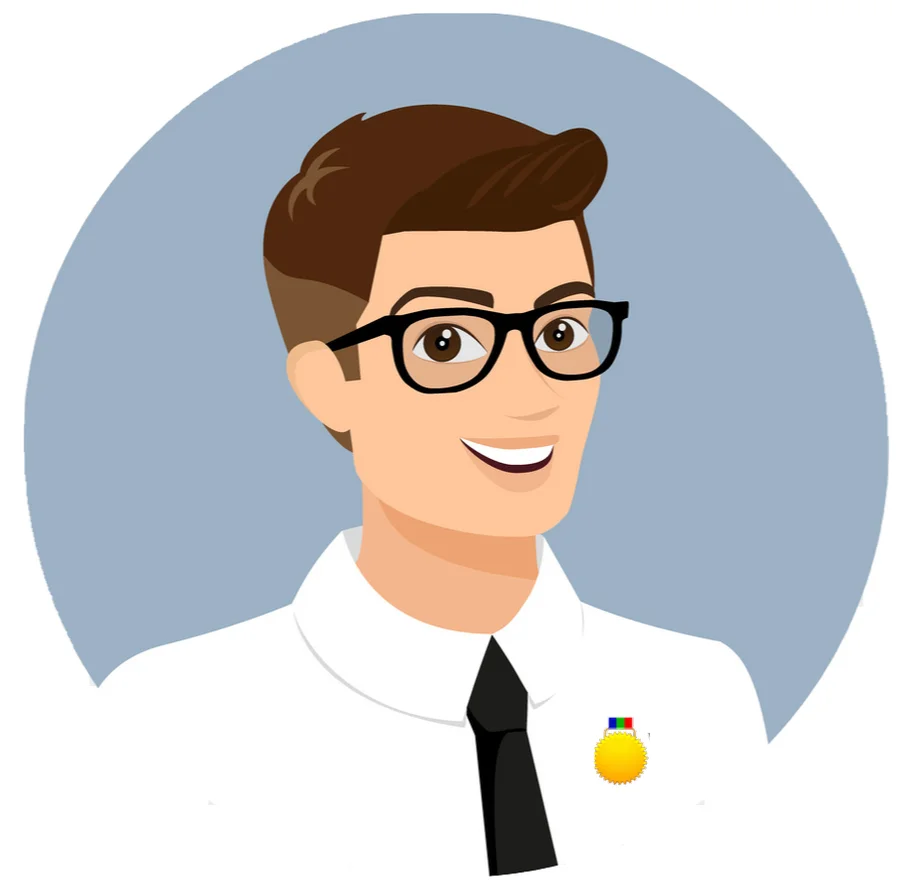 NovelVista
Last updated 22/05/2023
---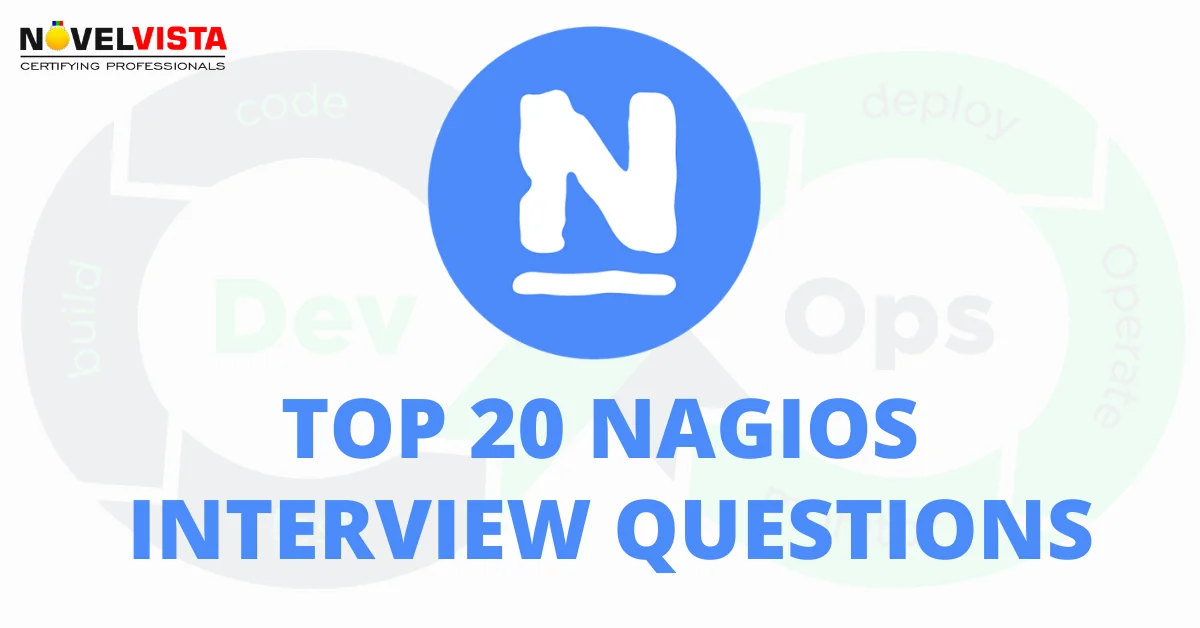 While we have been talking too much about the DevOps tools, you must be thinking, how come we could miss out on Nagios?
And you are right!
From the time Ethan Galstad and a group of developers originally wrote Nagios as NetSaint, it has been quite popular among almost every kind of business. Nagios or Nagios Core is a free and open-source computer-software application that monitors systems, networks, and infrastructure. Nagios offers to monitor and alerting services for servers, switches, applications, and services. It alerts users when things go wrong and alert them a second time when the problem has been resolved.
So you understand right how heavily Nagios can contribute to a DevOps culture? Most of the organizations think on this same line too! Which is why, they keep Nargios questions at the top priority during their DevOps interview.
You want to know what all do they ask, right? So let us tell you about that! Here are the most popular


Commonly asked 20 Nagios Questions you should prepare for your next interview
1. What is Nagios?
Nagios, mostly known as the Nagios core, is open-source software designed to monitor networks, systems, applications, and infrastructures. This software is usually used to track down all the changes in the subject and send important alerts if necessary.
2. How Nagios help DevOps professionals?
Nagios helps to monitor applications, networks, and infrastructures. It monitors the entire thing and immediately reports in case of failure. In a nutshell, it helps the DevOps professionals to track down and resolve the problem in the early stages before it can cause any serious damage to the organization.
3. What makes Nagios an ideal tool for continuous monitoring?
Some features of Nagios that make it an ideal tool for continuous monitoring are:
Automatic problem fixing

Infrastructure upgrades

Business process and infrastructure monitoring

Quick respond to the system issues
4. Write down some of the names of the Nagios monitoring tool for Linux mentoring?
Some of the Nagios monitoring tools for Linux meeting are:
Service state

File system usage

System metrics

Process state.
5. How Icinga is related to the Nagios?
Just like Nagios, Icinga as well is open-source software used to monitor the networks and applications. The main goal of designing Icinga was to lift up the Nagios in 2009. Although, it works as a separate monitor software.
6. Describe the active and passive check in Nagios
An active check for Nagios is leveraged to "poll" a service or device to know the status information every once in a while. Nagios supports the way to host the devices and services passively. When we are talking about a Passive check, it is something that can only be performed by the external applications.
7. Explain OID Nagios?
Simple Network Management Protocol is a network protocol designed for the monitoring purpose that uses the Object Identifiers in order to define the Management Information Base.
8. Can you use Nagios to monitor the window machine?
By following these steps below, you can use Nagios to monitor the window machine:
Set the Nagios to monitor the window system

Add a separate host and server for the window monitoring
9. Describe the Nagios XI?
Nagios XI is a powerful monitoring software that helps in monitoring critical infrastructures like network protocols, applications, services, systems metrics.
10. Highlights the benefits of using Nagios for monitoring?
The benefits of using Nagios are:
Infrastructure updates before the outdated system cause any sort of failure

Automatic tracking and troubleshooting of problem

Coordinate responses

Continuously Monitor infrastructure without any break

Response to issues on an immediate basis
11. Explain what active check means?
Active check is the way to monitor the hosts and services that both Nagios XI and Nagios core use on the pre-determined schedule.
12. Describe the Nagios Network Analyzer?
A Nagios network analyzer is an important aspect of the Nagios software that allows it to deeply scan the system and search for any potential threat. The quick and reliable scan enables system admin to gather the data needed regarding the health of the system and granular data through network analysis.
13. Highlight the primary benefits of monitoring the websites with Nagios?
Benefits of monitoring websites with Nagios are:
It increases website availability

Increases website performance

Detects online threats such as bugs and hijacking fast
14. Name down some databases that support Nagios monitoring?
Databases that support Nagios monitoring are:
Oracle

MySQL

Microsoft SQL software

Postgres
15. Write down the protocols that support Nagios
Protocols that support Nagios are:
SMTP Monitoring

IPMI Monitoring

FTP Monitoring

LDAP Monitoring

POP Monitoring

DNS monitoring.
16. what do you understand by the fact that Nagios is object-oriented?
Nagios is open-source object-oriented monitoring software because while using Nagios, users can create the object definitions within Nagios that inherit the other objects. This essential feature can simplify the complex relationship between the components residing in Nagios.
17. Can I use Nagios for both cloud computing and cloud monitoring?
Nagios can be used for different monitoring purposes including both virtual and physical. Hence, it can be used for cloud computing and cloud monitoring
18. state the name of any four virtualization platforms that supports Nagios?
Most common virtualization platforms that use Nagios are:
VMware

Amazon EC2

Xen

Microsoft Virtual PC
19. Describe the process to verify the Nagios configuration?
To configure Nagios, you need to run it with the -v command line with option like: nagios/bin/nagios -v /usr/local/nagios/etc/nagios.cfg.
20. Define the objects in Nagios?
In Nagios, objects are mainly the elements that are involved in the entire monitoring and alerting logic.
Conclusion:
Got all about Nagios as much as you need to? We hope you did. Although, if you still want to clear your Nagios basics, you know you can always join our DevOps sessions. Right? So check out our DevOps courses, and see what fits your Nagios needs the most!
Topic Related Post
About Author
NovelVista Learning Solutions is a professionally managed training organization with specialization in certification courses. The core management team consists of highly qualified professionals with vast industry experience. NovelVista is an Accredited Training Organization (ATO) to conduct all levels of ITIL Courses. We also conduct training on DevOps, AWS Solution Architect associate, Prince2, MSP, CSM, Cloud Computing, Apache Hadoop, Six Sigma, ISO 20000/27000 & Agile Methodologies.