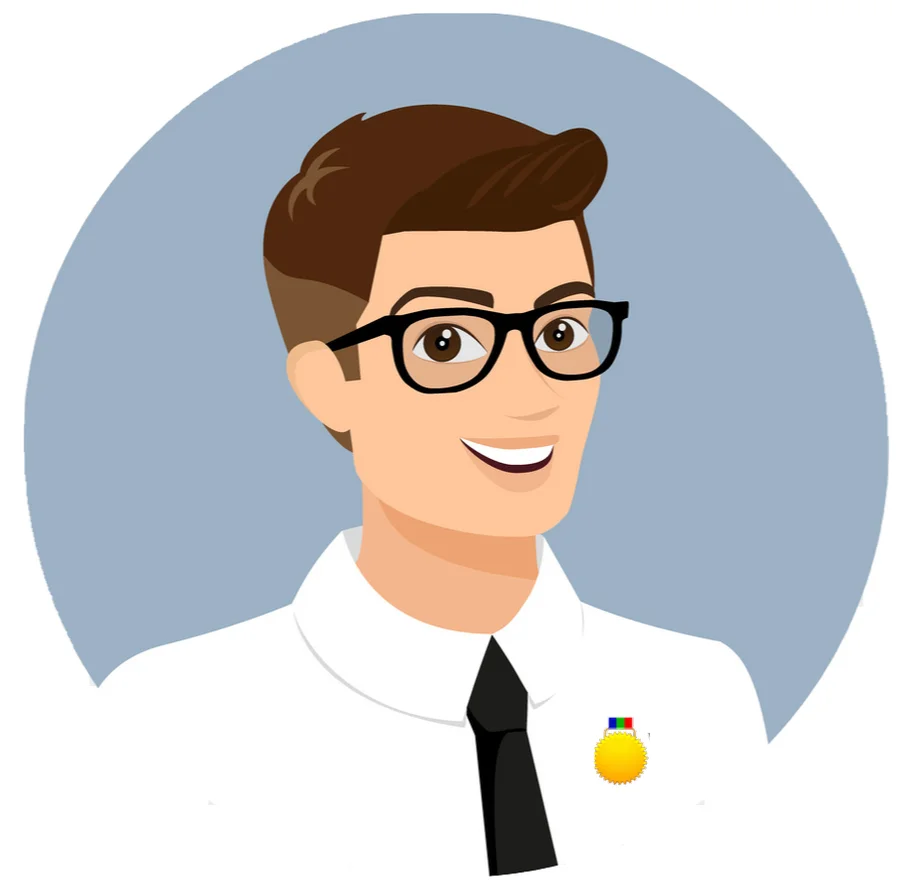 NovelVista
Last updated 22/07/2021
---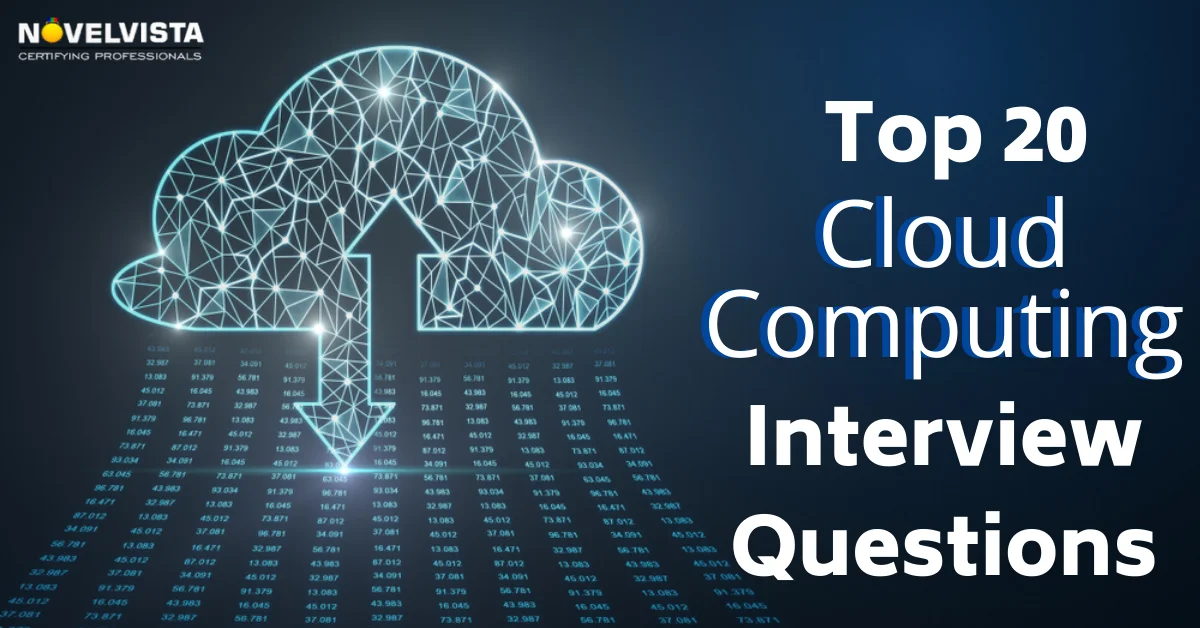 Can you name a single organization that is not using cloud computing?
You can't. Because there isn't any.
Although the concept of cloud computing has been vaguely on board since 70's, the journey started full-fledged with the invention of Amazon Web Services in 2006. Cloud computing provides agility for the organization, helps in cost reduction, monitors the performance of an entire organization. With the help of cloud computing, productivity gets increased as well when multiple users can work on the same data simultaneously, rather than waiting for it to be saved and emailed. Time may be saved as information does not need to be re-entered when fields are matched, nor do users need to install application software upgrades to their computer. Is there any reason for any business in the world for not benefitting themselves from this? Not a chance!
A career in cloud computing is pretty promising. But, you'll need to go through a bunch of basic questions at the interview table to grab one. What they might be you wonder? Let's check these 20 mostly asked cloud computing questions for the clarification!
1. What is cloud computing?
Cloud computing is referred to the on-demand availability of computer system resources, especially data storage and computing power, without direct active management by the user. The term is generally used to describe data centers available to many users over the Internet. Large clouds, predominant today, often have functions distributed over multiple locations from central servers. If the connection to the user is relatively close, it may be designated an edge server.
2. What are the benefits of cloud computing?
The benefits of cloud computing are:
Data backup and storage of data.

Powerful server capabilities.

Incremented productivity.

Very cost effective and time-saving.

Software as Service known as SaaS.
3. What is the cloud?
A cloud is a collection of the network, hardware, services, storage, and interfaces that helps in delivering computing as a service. Cloud has three users :
End users

Business management users

cloud service provider
4. What are the different data types used in cloud computing?
Some of the different data types in cloud computing are mentioned below:
Emails

Contacts

Images

Blogs
5. Which are the different layers that define cloud architecture?
The different layers that are used by cloud architecture are:
CLC or Cloud Controller

Walrus

Cluster Controller

SC or Storage Controller

NC or Node Controller
6. Which platforms are used for large scale cloud computing?
The 2 platforms mainly used for large scale cloud computing are:
7. What are the different layers of cloud computing? Explain the working of them.
Cloud Computing has 3 different layers in the hierarchy:
Infrastructure as a service (IaaS): Provides cloud infrastructure in the basis of hardware like memory, processor, speed etc.
Platform as a service (PaaS): Provides a cloud application platform for the cloud developer.
Software as a service (SaaS):: Provides users with cloud applications directly without installing anything on the system.
8. What do you mean by software as a service?
Software As a Service (SaaS) is a vital layer of cloud computing that facilitates users to save and create their documents on the cloud.
9. What is the platform as a service?
Platform as a Service or PaaS is a layer in a cloud architecture that is built on the infrastructure model and provide resources like computers, storage, and network. PaaS provides complete virtualization of the infrastructure layer and makes it look like a single server and invisible for the outside world.
10. What is on-demand functionality? How is it provided in cloud computing?
Cloud computing provides on-demand access to virtualized IT resources which is known as on-demand functionality. It can be used by the subscriber by a shared pool to provide configurable resources. This shared pool contains networks, servers, storage, applications, and services.
11. What are the platforms used for large scale cloud computing?
Apache Hadoop and MapReduce platforms can be used for large scale cloud computing.
12. What are the different models for deployment in cloud computing?
The different deployment model in cloud computing are:
Private cloud

Public cloud

Hybrid cloud

Community cloud
13. What are the different models for deployment in cloud computing?
The different deployment model in cloud computing are:
Private cloud

Public cloud

Hybrid cloud

Community cloud
14. What is a private cloud?
Private clouds secure strategic operations and other reasons. It is a complete platform that is fully functional and can be owned, operated and restricted by that particular organization only. In the present day, most of the organizations have moved to private clouds due to security concerns. Virtual private cloud is being used that operate by a hosting company.
15. What is the public cloud?
Public clouds are open for users to use and deploy that focuses on a few layers like cloud application, an infrastructure providing, and providing platform markets.
16. What are Hybrid Clouds?
Hybrid clouds are a combination of public clouds and private clouds. Most of the people are preferring Hybrid Clouds over both public and private clouds because it applies most robust approach to implement cloud architecture. It includes the functionalities and features of both the worlds. It allows organizations to create their own cloud and allow them to give control over to someone else as well.
17. What is the difference between cloud computing and mobile computing?
Mobile computing's concept is based on cloud computing. Cloud computing provides users the required data. On the other hand, in mobile computing, applications run on the remote server and give the user access for storage and management.
18. What is the difference between scalability and elasticity?
Scalability is a characteristic of cloud computing that handles the increasing workload by increasing the amount of resource capacity. With the use of scalability, the architecture provides on-demand resources if the requirement is being raised by the traffic. On the other hand, Elasticity is a characteristic that provides the concept of commissioning and decommissioning of a large amount of resource capacity. It is measured by the speed through which the resources are coming on demand and the usage of the resources.
19. What are the security benefits of cloud computing?
Cloud computing maintains the authorization of the application services. That's the reason it is used in identity management.
It also provides allows the users to control the access of another user who is entering into the cloud environment.
20. What is the usage of utility computing?
Utility computing is a plug-in under a particular organization's management that decides the type of services to be deployed from the cloud. It allows users to pay only for what they use.
21. What is "EUCALYPTUS" in cloud computing? Why is it used?
It is an acronym stands for Elastic Utility Computing Architecture For Linking Your Program To Useful Systems. EUCALYPTUS is an open-source software infrastructure in cloud computing for the implementation of clusters in the cloud computing platform. It creates a public, private, and hybrid clouds and allows a user to create his own data center into a private cloud and use its functionalities to many other organizations.
Conclusion:
When you are well versed in cloud computing, it opens a lot of career doors for you. If you are really eager to learn about cloud computing, you need to know about all the aspects of it. Check out our cloud computing courses and join if you want maybe?
Topic Related Post
About Author
NovelVista Learning Solutions is a professionally managed training organization with specialization in certification courses. The core management team consists of highly qualified professionals with vast industry experience. NovelVista is an Accredited Training Organization (ATO) to conduct all levels of ITIL Courses. We also conduct training on DevOps, AWS Solution Architect associate, Prince2, MSP, CSM, Cloud Computing, Apache Hadoop, Six Sigma, ISO 20000/27000 & Agile Methodologies.