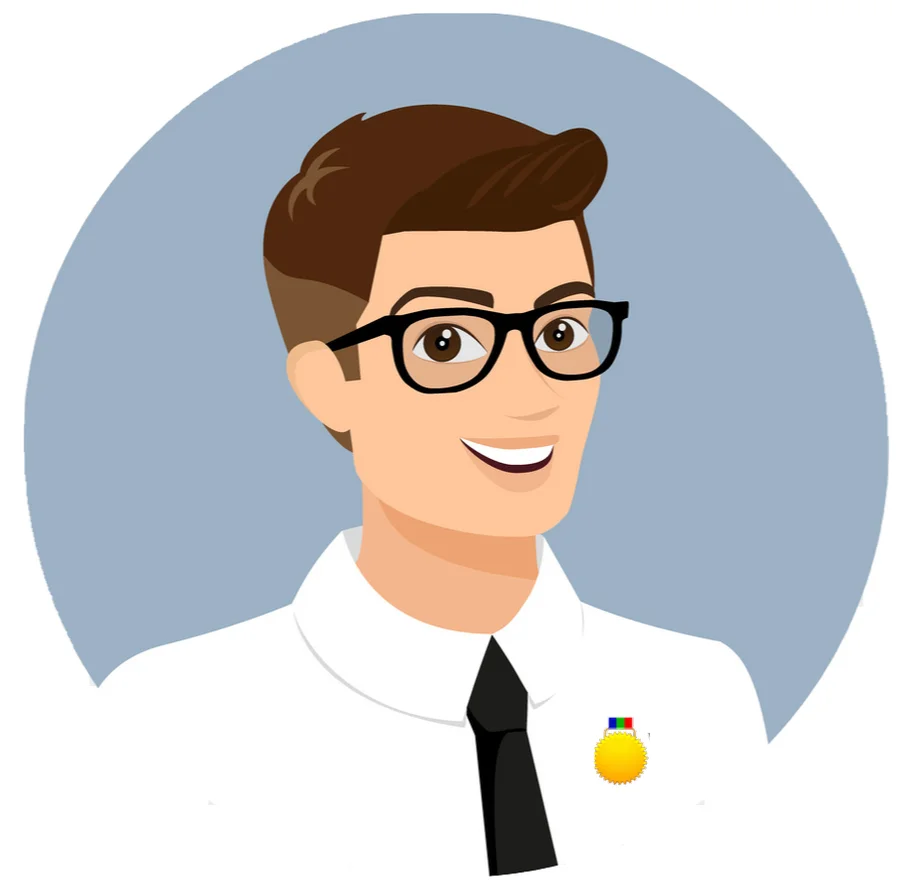 NovelVista
Last updated 21/07/2021
---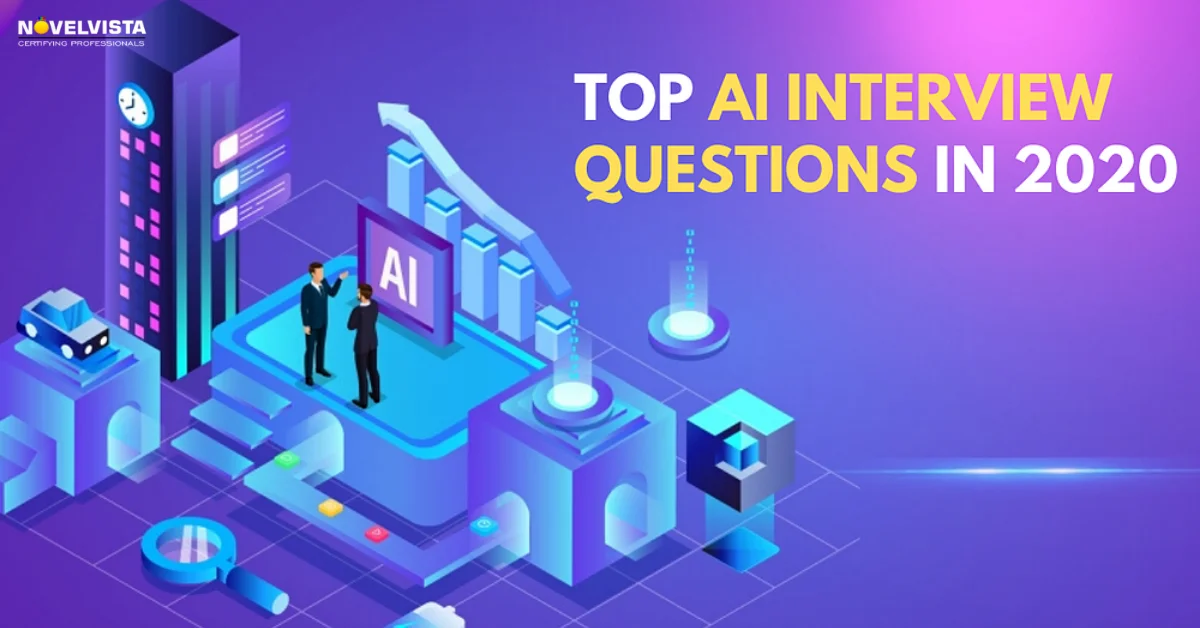 Artificial Intelligence is the new synonym of modernization. Don't you think?
Well, for quite a long time, organizations have tried to put a hold on it, only to discover that it is not doing them any good. Not just the IT industry, each and every industry has been benefitted by Artificial intelligence for quite a long time. Retails are enabling inventive planning, Manufacturing farms are being able to handle the predictive maintenance, Financial sectors are being able to conduct proper risk analysis and all of these are nothing but a blessing of AI. Even the media industry as well is being benefited from AR/VR, live streaming, and predictive analysis. Artificial Intelligence has been really useful for digital transformation to hold their game up. Isn't it?
While this sudden rise of Artificial Intelligent remains the same, the need for experts in this field keeps rising, Even when you are looking forward to making your way towards a digital transformation career, you will never succeed without at least a basic knowledge of Artificial Intelligence.
So, what all does a basic knowledge of Artificial Intelligence include? We have prepared a list of the top 20 Artificial Intelligence questions and answers just to give you an idea about that. Let's see what they are, shall we?
1. What is the difference between AI, Machine Learning, and Deep Learning?
2. What is Artificial Intelligence? Give an example of where AI is used on a daily basis.
Artificial Intelligence (AI), or machine intelligence, is intelligence demonstrated by machines, in contrast to the natural intelligence displayed by humans and animals.
One of the applications of AI being used in regular basis is Google Search Engine.
3. What are the different types of AI?
The different types of AI are mentioned below:
Reactive Machine AI

Limited Memory AI

Theory Of Mind AI

Self Aware AI

Artificial Narrow Intelligence

Artificial General Intelligence

Artificial Superhuman Intelligence
4. Explain the different domains of Artificial Intelligence.
The most popular domains of Artificial Intelligence are mentioned below:
Machine Learning: Machine Learning is a process of letting machines make decisions by their own through predictive analysis without being programmed

Neural Networks: Neural Networks are sets built with algorithms and techniques designed by following the structure of human brain that helps in solving complex machine learning problems.

Robotics: Robotics is a subset of AI that is based on artificial agents named robots working while manipulating the objects of their surroundings.

Expert System: Expert system is basically a computer system that helps in mimicking the decision-making process of a human brain

Fuzzy Logic System: Fuzzy logic system is an initiative to build a computing system based on the degrees of truth rather than following the age old Boolean methodology of true or false (0 and 1)

Natural Language Processing: Natural Language Processing understands the human language and creates fruitful insights.
5. How is Machine Learning related to Artificial Intelligence?
Artificial Intelligence is a technique that empowers machines to understand human behavior. Machine Learning is nothing but a subset of Artificial Intelligence. It is basically the science of getting computers to act by providing them data and letting them act upon it on their own, without being explicitly programmed to do so.
6. What are the different components of NLP?
NLP has 5 common components:
Mapping input to useful representations

Analyzing different aspects of the language

Text Planning

Sentence Planning

Text Realization
7. What is Q-Learning?
The Q-learning is a Reinforcement Learning algorithm where an agent tries to learn the optimal policy from past experiences in the exact same environment. The past experiences of an agent here denote the sequence of state-action-rewards.
8. What is Deep Learning?
Deep learning (also known as deep structured learning) is part of a broader family of machine learning methods based on artificial neural networks with representation learning. Learning can be supervised, semi-supervised, or unsupervised.
9. Explain how Deep Learning works.
Deep Learning's concept is based on the basic unit of a human brain called a brain cell or a neuron. An artificial neuron or a perceptron was developed based on a living neuron. The way a biological neuron has dendrites which to receive inputs, similarly a perceptron as well, receives multiple inputs, applies various transformations and functions, and provides an output. Like the neural networks of the brain, we can have a network of perceptrons to form a Deep neural network. An Artificial Neuron models a neuron which has a set of inputs assigned some specific weight. The neuron then computes some function on these weighted inputs and gives the output.
10. Name some commonly used Artificial Neural Networks.
Some commonly used Artificial Neural Networks are:
Feedforward Neural Network

Convolutional Neural Network

`Recurrent Neural Network(RNN)

Autoencoders
11. What are Bayesian Networks?
A Bayesian network is a probabilistic graphical model that represents a set of variables and their conditional dependencies by using a directed acyclic graph.
12. Explain the assessment that is used to test the intelligence of a machine.
In artificial intelligence (AI), a Turing Test is a method of inquiry for defining if a computer is capable of thinking like a human being.
13. What is the difference between parametric & non-parametric models?
14. What is the difference between Hyperparameters and model parameters?
15. What are hyperparameters in Deep Neural Networks?
Hyperparameters are variables used to define the structure of the network and to define the number of hidden layers that must be present in a network.
16. Name the different algorithms used for hyperparameter optimization.
Some different algorithms used for hyperparameter optimization are:
Grid Search

Random Search

Bayesian Optimization
17. How does data overfitting?
Data overfitting happens when a statistical model or machine learning algorithm captures the noise of the data. This results in showing an algorithm low bias but a high variance in the outcome.
18. Mention a technique that helps to avoid overfitting in a neural network.
We can use dropout to avoid overfitting in a neural network.
19. What is the purpose of Deep Learning frameworks such as Keras, TensorFlow, and PyTorch?
Keras is an open-source neural network library written in Python and designed to encourage fast experimentation with deep neural networks.

TensorFlow is an open-source software library for dataflow programming used for machine learning applications like neural networks.

PyTorch is an open-source machine learning library for Python, based on Torch and used for applications such as natural language processing.
20. Differentiate between NLP and Text mining.
Conclusion:
Once you have these basic questions and the answers to them remembered by heart, nothing in this world can stop you from groping a career as a Digital Certification Officer. Although, a certification might help in accelerating the same. Wonder where to get one? Check out our Certified Digital Transformation Officer courses, and join right away
Topic Related Post
About Author
NovelVista Learning Solutions is a professionally managed training organization with specialization in certification courses. The core management team consists of highly qualified professionals with vast industry experience. NovelVista is an Accredited Training Organization (ATO) to conduct all levels of ITIL Courses. We also conduct training on DevOps, AWS Solution Architect associate, Prince2, MSP, CSM, Cloud Computing, Apache Hadoop, Six Sigma, ISO 20000/27000 & Agile Methodologies.