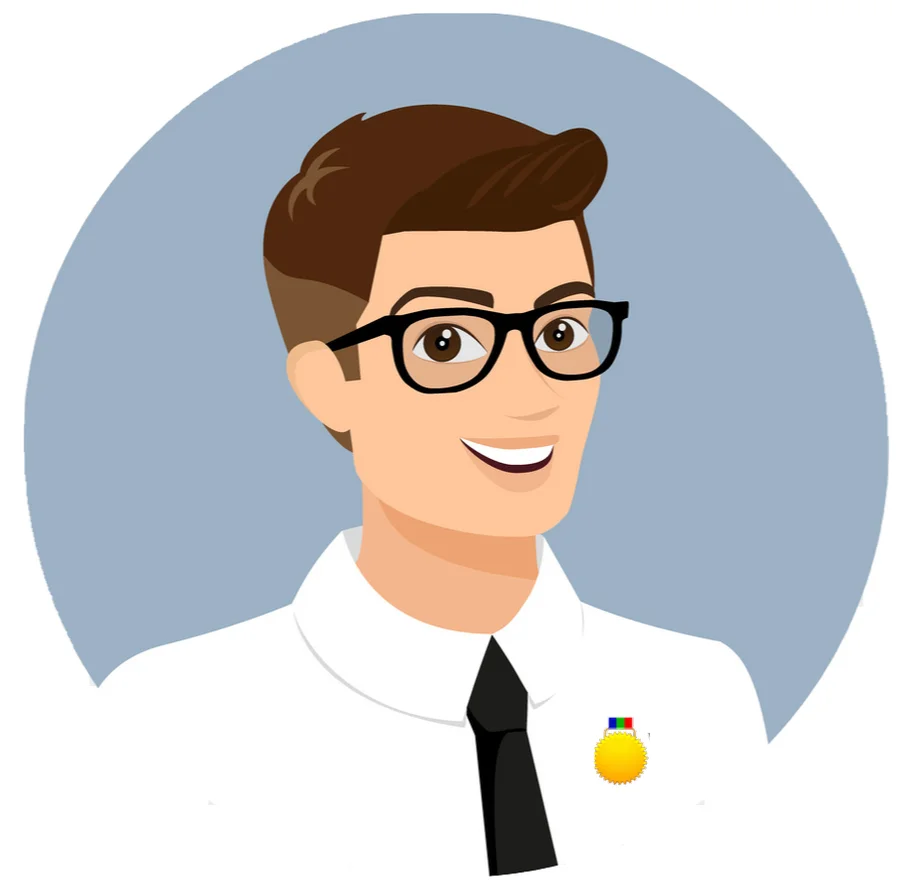 NovelVista
Last updated 26/05/2023
---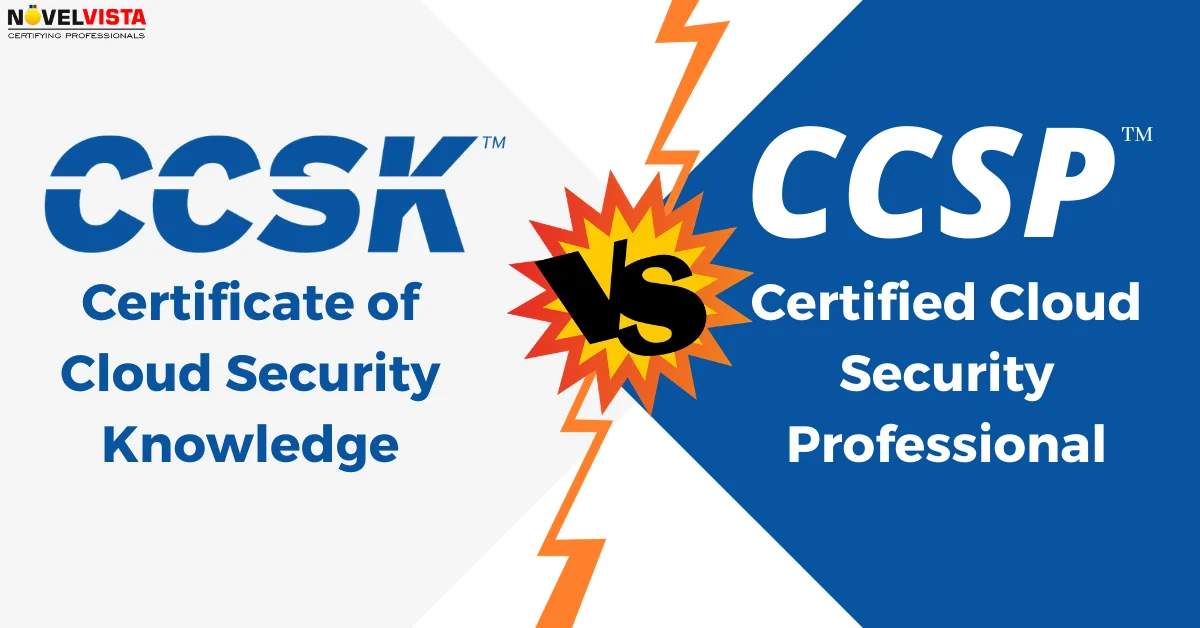 CCSK and CCSP :

Cloud Security Certifications
These two are kind of the most important cloud certification in today's world. One might wonder, "What's the difference? I can just go for any of them!"
But there are in fact a few important differences which you might not be aware of.
In this blog, we are going to talk about those particular differences in detail.
As the world is slowly moving towards the cloud platform more and more every day, the cloud certifications are increasing in number. Among them, CCSK and CCSP are the certifications cloud professionals are more likely to go for.
Reason? Of course, a better pay package and tons of job opportunities.
So, what do these certifications offer exactly? Let's have a closer look at that.
CCSK vs CCSP: Which One Is Better?
What is CCSK?
CCSK is the abbreviation of a Certificate of Cloud Security Knowledge. Recently CIO magazine has coined CCSK as the "mother of all cloud computing security certifications." The reason behind it is, CCSK certification helps professionals to upgrade themselves with entry-level to medium ranged cloud security knowledge. Also, this certification mainly focuses on validating an individual's knowledge regarding cloud security issues. CCSK training helps you to gain deep insights into cloud security and related aspects while delivering a far-reaching understanding of how to address various cloud security concerns.
Knowledge required :
To go for CCSK, one must be well equipped with knowledge on:
CSA Guidance

CSA Cloud Control Matrix

ENISA document
Experience required:
Being an entry-level certification, CCSK does not require any prior experience. Everything one requires to get past this certification is to finish a target type test with great information in the as of now referenced two key documents.
Exam Format:
CCSK is focused on testing information and follows the arrangement of the objective test which has multiple choice answers.
Maintenance of Certification:
CCSK doesn't have any hard and fast rules or annual charges to maintain the certification.
So that was pretty much everything about CCSK. Now, let's talk about CCSP. Shall we?
What is CCSP?
CCSP or Certified Cloud Security Professional was introduced by Cloud Security Alliance (CSA) and ISC2 in 2015. This certification challenges the information and the handy experience of the applicants. Hence, CCSP offers the inside and out proficient ideas in the area of Cloud Security. It has a worldwide acknowledgment and like CCSK, experts with CCSP are in incredible interest. And the funny thing? Due to the comparative area of Cloud Security, we at times consider CCSP and CCSK as competitive certifications however the truth of the matter is they are supplementing one another.
Knowledge required :
CCSP certification requires a wide range of knowledge along with the above-mentioned documents. The exam syllabus for this certification too is based on practical experience.
Experience required:
CCSP just permits experts with 5 years of involvement with the area. In the specific expressions of CCSP, the experience required is "least of 5 years of full-time, paid, combined data innovation, including at any rate 3 years of cloud security and 1 year of cloud computing."
Exam Format:
To pass the CCSP exam, one requires both theoretical and practical knowledge. Hence, the certification exam's questions contain both objective and problem-solving questions.
Maintenance Of Certification:
CCSP certification has its annual maintenance charges.
Now, let's look at the differences between CCSK and CCSP certification at one glance:
Differences Between CCSK and CCSP Certification:
Conclusion:
We can't really draw a conclusion about which one is better: CCSK or CCSP. CCSK and CCSP both have their own advantages and disadvantages.
Now comes the ultimate question, which one should you choose?
The coverage of CCSP is quite good too, but if you are planning on going for only one cloud security certification, you should choose CCSK.
Why? Because it is 100% focused on cloud security and architectural pattern and also contains the knowledge of cloud-specific technologies.
Thinking of going for your CCSK training? You can check out our CCSK training and certification course's curriculum, and if that suits you, enroll yourself right away!
Topic Related Post
About Author
NovelVista Learning Solutions is a professionally managed training organization with specialization in certification courses. The core management team consists of highly qualified professionals with vast industry experience. NovelVista is an Accredited Training Organization (ATO) to conduct all levels of ITIL Courses. We also conduct training on DevOps, AWS Solution Architect associate, Prince2, MSP, CSM, Cloud Computing, Apache Hadoop, Six Sigma, ISO 20000/27000 & Agile Methodologies.