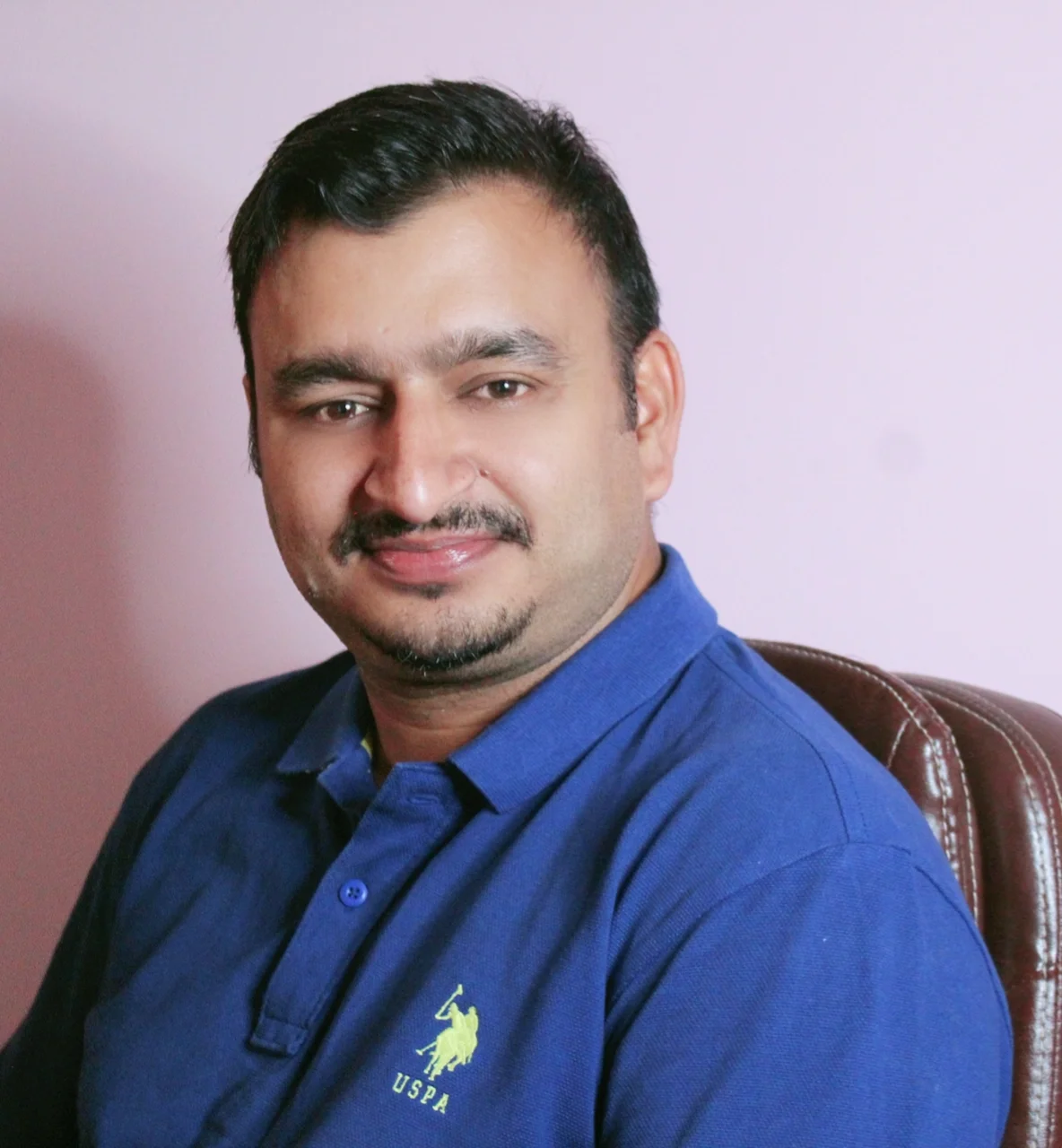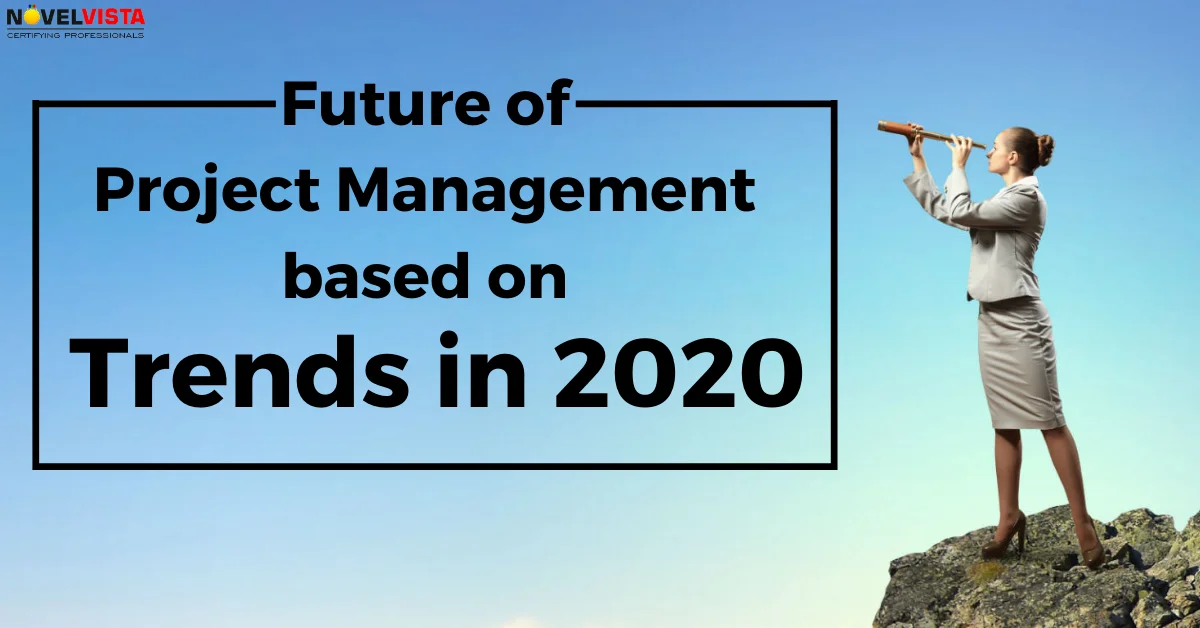 Introduction
Have you ever thought or realized how Project Management Industry was looking like ten years before? I, "Kartikeyan Ramamurthy" "Ramachandran Ashokkumar," created an education session regarding this topic, and we have presented this topic in PMO Global Alliance in the month of November 2020. Exactly ten years before, it was like fewer methodologies, lesser tools & applications – as per my experience, I was only using excel and MS Project, which I was using ten years before, smaller teams, and more straightforward projects. Whosoever was working as a Project Manager ten years before can relate to what I am trying to say here. When we compare the last ten years with 2019, which before Pandemic, we realized that things had changed drastically, teams are no longer smaller, and Projects are no longer simpler. As the old axioms go, "Change is the only constant," which seems so right for the Project Management industry. In the 15 years of my career span, I have seen a complete evolution of Project Management in the last years. I understood Darwin's theory of evolution in a real productive way when I look back ten years, as to how was the Project Management in 2009-2010 and how it's evolved now. Currently, the Project Management landscape is changing rapidly with evolving technologies, tools, applications, and with latest trends. The change doesn't seem to be slow down anytime in the last ten years.
With so much evolution taking place simultaneously, let's expurgate the chase and look at all the emerging trends in Project Management, which is happening worldwide. Below are the emerging trends, which I see as a game-changer, as they can twist the table by 360 degrees.
The expansion of Artificial Intelligence & Automation
A lot more discussion and happening, and many topics are being shared around Artificial Intelligence, and it's implications. Like Software development, aerospace, healthcare, finance, and other verticals, the impact of artificial intelligence and automation can also be seen and felt in project Management.
Impact: Many companies already started embracing AI in Project Management to perform daily tasks, which require human effort through task automation. The effect is actually beyond the automation of simple tasks, but it can also help attain performance comprehensions. Project Managers can use automation to perform intricate tasks starting from scheduling to data visualization, and they can make the right decision using the captured insights.
What does a Project Manager need to do: Project managers should be open to such changes, which can bring an exciting opportunity for the project manager. So, they should learn the aspects of Artificial intelligence, at least on a functional level, as this could help them leverage the new technology and make the subsequent projects successful. Once a Project Manager learned to leverage AI to automate the data, then the Project execution becomes much more comfortable than before. It can also help build Significant relationships with your team members and client.
Risk Estimation can be better with AI: we all know that Project deadlines are pushed ahead mostly either due to lousy estimation or unknown external factors. With the assistance of Artificial Intelligence, the Project Managers can get the right estimation of a Project's duration, cost, and realistic timelines for the project.
Addition of Hybrid Project Management Methodology
All of us would know by now that all projects are not equal, so all the teams can not stick to one particular methodology. Moreover, all the methods have their own disadvantages, and Waterfall is not the right methodology, and Agile doesn't fit all, so this gave birth to Hybrid Project Management Methodology. The amount of Project Managers and Scrum masters blending more than one methodology is now increasing day by day. In simple words, the Hybrid Project Management methodology can combine approaches from the Traditional and Agile world.
Impact: When a Project Manager/ the PMO implements the Hybrid model, then they need to bring all the projects, tasks, people, and communications at one place, which can help them in making the right choices. E.g., on blending the traditional methodology with the Agile approach, team members with different viewpoints, working patterns can work collectively in their own way, which can make room for more stability, engagement, and efficiency.
What does a Project manager need to do: Use discretion to understand which methodology works best for your project. Ideally, the project managers prefer to mix agile and traditional methodology to get the best out of both worlds. I prefer to use the traditional methodology for simple and clear parts and agile for the complex part while working in a multi-project environment.
Adding Emotional Intelligence as a Key game-changer
Emotional intelligence always is the most critical part of every success, be it projects, life, or anything else. Now all of you must be deliberating how the ability to understand and recognize emotion has got something to do with Project success? Well, as I have mentioned earlier in this section, it does play a vital role. Let me explain how I have been researching in google about emotional intelligence and the subsequent surveys and their results. My findings on EI have mesmerized me entirely. It says that close to 60% of people believe that emotional intelligence is one of the strongest predictors of performance irrespective of the nature of your job.
Impact: When a Project manager is assigned to a project, it's not just the project that they have to manage, but they also have to manage people, which I call, managing multiple arrays of personalities. By all means managing, multiple arrays of character are way more complicated than managing projects. Because failing to understand your team members and their emotions can have an adverse impact than failing to understand your requirement, this could lead to emotional activity. The result can be terrifying and is not always hunky-dory.
What does a Project Manager need to do: To deal with multiple arrays of personalities and ensure project success, the Project Managers need better understand the emotions of both their and their teams. The organization can make it necessary or mandatory leadership skills for Project Managers. Learning the art of emotions and the drivers which can excite people is becoming more critical than ever to predict the project's success.
Increased focus on data analytics and numbers
Project Management meaning the involvement of unlimited data. Project Managers leverage data insight to make their decisions, which, in turn, helps them in handling projects in a better way, and it helps the organization to increase their business growth.
Impact: The use of data analysis has begun to shape up the world, whether it's Project Planning, quality management, or risk estimation. The data always comes in handy to form teams, the size of teams, how to include and position team members, and the skillset required to manage the project better.
What does a Project Manager needs to do: The smart and wise Project Managers leverage the technological advancements to stay up to date and relevant? Data analytics can produce the right values if they are used in the proper and right way. In case some of the Project Manager doesn't like the numbers and relies on tools that can do the work for them, then Project analytics tools offer strategic parameters that could help you get the complete picture of all the activities. There are tools like Google Data Studio, Tableau, and visualize data, which can help Project Managers to get high-level data and custom reports.
Advance Project Management Tools and Solutions
Project Management tools have become an imperative part of Project Management in the current digital era. If we check the statistics, then those numbers can tell the same story, too, and most of the organization use Project Management software to plan, execute, and control all aspects of Project Management.
Impact: The Project Management tools and application have always been a game-changer and the factor which can create a lot more difference. Below I have listed some points about how tools are making positive changes in the Project Management world.
Project Planning: Uses data from a similar existing project to plan better

Scheduling and time tracking: Help to keep track of time spent on the project and manages scheduled events, meetings, milestones, & deadlines.

Communication & Collaboration: Allows the Project Managers to share critical information with the team members, clients, and stakeholders.

Budgets & Deadlines: This allows the Project Manager to deliver the project within the allocated budget.

Progress Tracking: Ensures the Project to keep on track, and Project Managers can also track the resources and if they need to adjust or not.
What does a Project Manager need to do: Project Management tools can provide a breathing space and help the Project Managers plan and deliver projects on time. These tools can also provide a single platform where the entire Project team communicates and collaborate.
Rising Opportunity for Remote Work
The number of professionals opting for remote work has sky-rocketed in the last couple of years, especially during and after COVID-19. Many organizations are currently operating through remote work. Some of the companies have even come up with a different compensation plan for their new remote workers, those who will be connecting remotely till the time they are associated with the same organization. This is the new game-changer in the league, and it has changed the game completely by now.
Impact: Remote Project Management offers many benefits nowadays. Some of the notable and critical benefits are being more flexible in the schedule, and one does not have to commute daily to their respective offices. In return, it has reduced the project costs, and the Project Managers are also getting an opportunity to work in a diverse talent pool.
What does a Project Manager need to do: I have jotted down some practical tips, which will help the Project Managers bring out the best in their teams?
Schedule Weekly or Bi-Weekly check-in meetings to know how things are progressing.

Make each of the team members accountable for each of the tasks they perform on a daily basis.

Using online collaboration tools like MS Teams, Skype, ProofHub, Slack, and many more to have a smoother collaboration with the team member and stay on top of things.

Hold offline additional performance reviews, other than the standard performance reviews.
What do you anticipate for the future?
Along with these mentioned trends, all of you might have observed a considerable amount of rising in Cybersecurity measures. So, paying attention to these trends will help the Project Managers lead their project to success, and it can become easier for them to shift the gear when it calls for change. Several other aspects are currently trending and can be a crucial game-changer in the future, and one of them could be "Culture." We have covered the culture in the educational Video and presented it in PMO Global Awards Experience 2020. The same can be viewed in the following link. PMO Landscape 10 Years Before & After, PMO Global Alliance owns this Video.
Disclaimer: Views expressed in this article are my own. I have articulated this article based on my experience, observation, and reading through multiple articles and stories on Trending technology items for 2020. I have provided a few links in this article, as those are my reference points. I know this topic can call for many arguments, but this is purely my viewpoint based on my research, but I would still love to receive all your feedback. Please make comments on this article.w
Topic Related Post
About Author
Abhishek Mishra aims to create a new platform or forum to facilitate discussion when people or leaders feel stuck and confused or unable to add value. He wanted to create a platform where people help and support each other, where there is no gender differentiation and where people become role models for each other. As a writer, he has been accomplished and accolades in several platforms for expressing his feelings through his words. He has written multiple articles that many professionals liked over platforms like LinkedIn, PModay.co.uk, PM Times, and Medium.com. When he is not writing books, you can find him doing project management. When he is not doing either of these, then you can find him trying out new cuisines. He is good at cooking and cooked multiple cuisines to date, but he has a specialization in baking fabulous cakes. Oh, man! It would be best if you tried his cakes and pastries. He is the kind of person who has loads of energy and does not like to sit idle. His first book, The Book of Powerful & Exceptional Quotes, launched in May-2020, the second book, Stereotypical Leadership, Launched in July, the third book, Envisioning PMO & Project Management through a Jugglers Eye, is scheduled to be launched on 27th Dec 2020 He has got stunning writing skills, Culinary skills, and strong management skills; not just that, he is also a process-oriented person. In a way, he always keeps trying different things, and this shows his inquisitive nature too. Professionally he is a seasoned project manager with 14+ years of experience; he has been associated with multiple non-profitable groups to learn and discover ways to help the community and society.