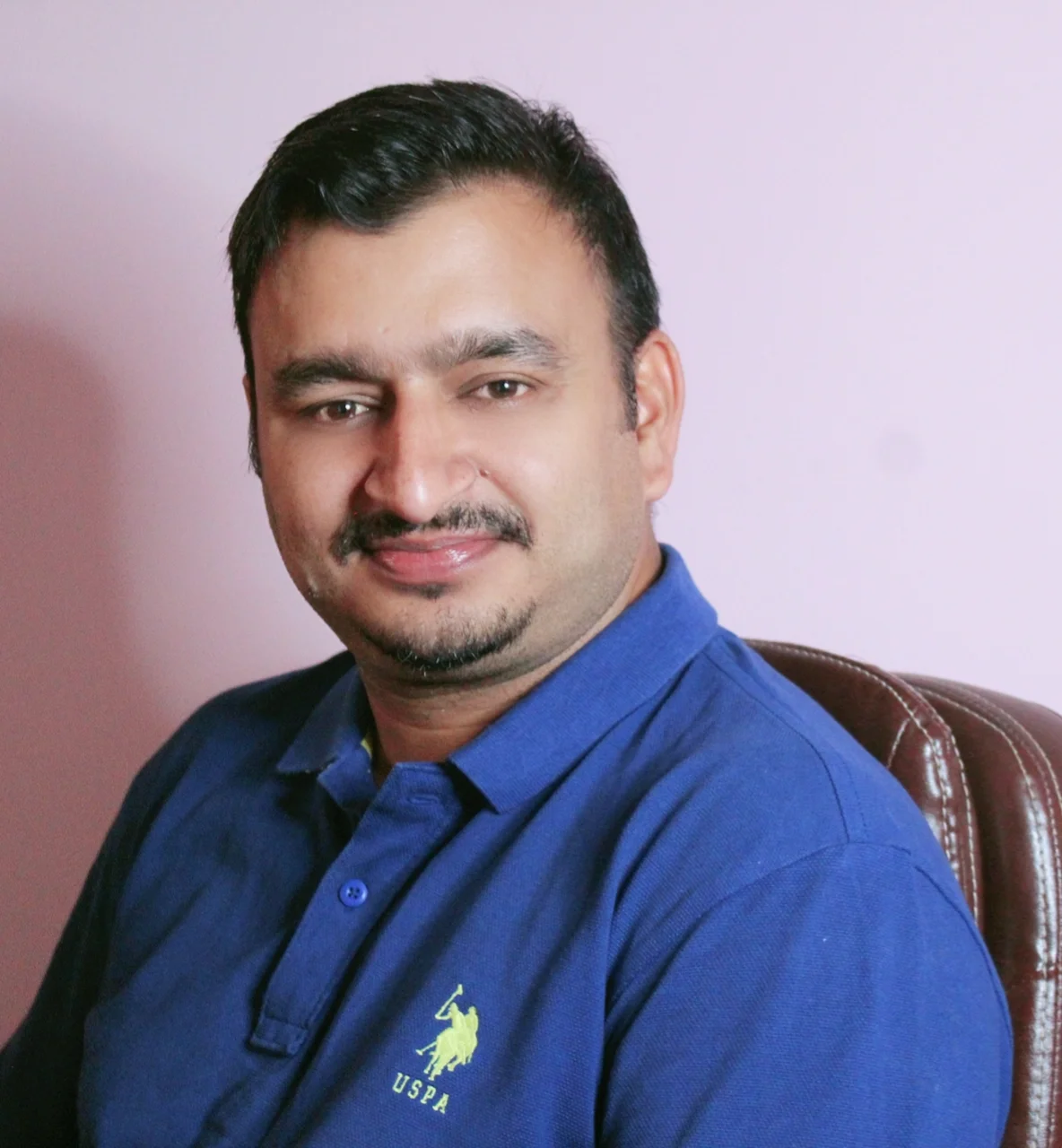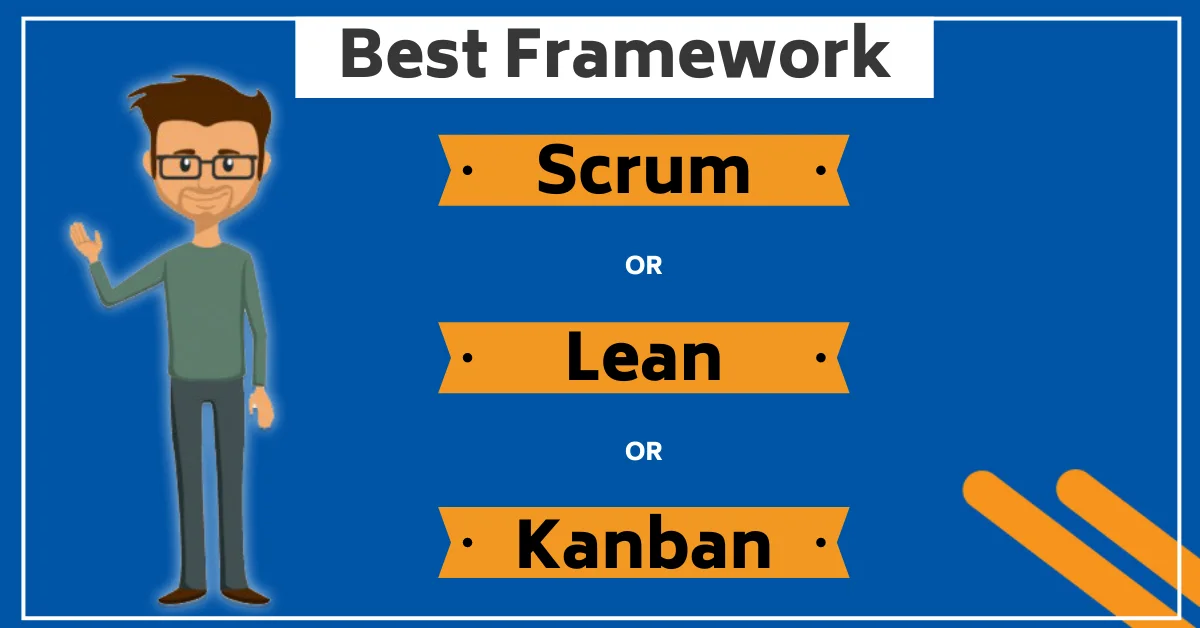 Agile methodology started gaining popularity around 2014-15. It was initially designed for projects that required speed, agility & flexibility. It breaks down delivery cycles into short, iterative bursts, known as Sprints. Agile is highly interactive, and it allows rapid adjustments throughout a project. Agile offers repeatable processes, lesser risks, allows for immediate feedback, provides fast turnaround, and reduces complexity.
This article covers the key considerations and vital assessment criteria when choosing a methodology out of multiple Agile frameworks or methodology. Now let's have a closer look at the three most popular Agile Frameworks and their comparison, which can help all of you make the right decision for your project.
Comparison of Scrum, Lean & Kanban:
| | | | |
| --- | --- | --- | --- |
| CRITERIA | SCRUM | LEAN | KANBAN |
| Definition | To expedite the higher quality products, recurring and predefined rules, roles, and processes are being used | To reduce waste and to increase learning and integrity, the manufacturing and technology principles are being used | It is a visual framework used for continuous improvements, and it involves the visual workflow to limit work in progress and match requirements. |
| Industries | Initially, it applied to software development, but now it's been applied to many other industries | Initially applied to the manufacturing industry but now it has been applied to many other industries | Initially applied to manufacturing supply chain process, but now many other industries are using it. |
| Primary Focus | The primary focus is to expedite product turnaround and to improve the quality | The primary focus is to eliminate waste, learning, Process integrity, and system improvements | The primary focus is always on tasks and process improvements. |
| Need to determine by push or pull system | Based on the Customer pull system. Customer pulls when there is need exists. | Based on the customer pull system. Customer pulls when there the need exists. | Based on the customer pull system. Customer pulls when there the need exists. |
| Prioritizing work & WIP (Work in progress) | Scrum framework uses Product Backlog to determine and prioritize the future work in progress | When a customer need is determined, then the Work in Progress prioritization is triggered. | Work in progress is matched to the team's ability to deliver the product. |
| Collaboration | Scrum required a highly self-organized team | Lean required advanced processes and detailed team collaboration | Kanban required minimal management oversight and highly self-organized teams |
| Development Process | Scrum uses formal sprints with specific roles assigned. | Lean uses formal processes and team roles | Kanban doesn't require any formal Sprints or roles |
| Flexibility | Scrum is more formal and less flexible | Lean is the more precise process | Kanban is highly flexible |
| Timelines | Each Sprint duration is of 2-4 weeks of Sprint | There are no specific timelines, but the process should be streamlined | Work is broken down and displayed visually, but there are no timelines. |
| Meetings | Limited to 15 minutes per day | Prompt meeting and required as in when the issues crop up | Meetings are as in when required. |
| Changes to the requirements | During the Sprint progress, changes to the requirements are usually avoided | Changes are usually identified and resolved when they arise within the process | Throughout the process, the changes are allowed |
| Roles | Roles played a vital role and are the only key to success | Teamwork closely together and are aligned based on the common goals | There are no specific roles defined |
| Success Measures | Success measures depend on improved quality and speed of the delivery | Success measures are based on the fast turnaround and depend on the use of Just-in-time flow | Success measures depend on the process duration |
Available Options
It is always necessary to remember that all these Agile frameworks can be combined to provide hybrid solutions. The combination of the best of two frameworks always increases the chances of success. Here I proposed some of the framework integrations that can help anyone ensure successful delivery, depending on their organization culture and other external factors.
Scrumban
This integration or combination uses Scrum as a method to do the actual work, whereas it uses the flexibility of Kanban to seek and gain in the way of continuous improvements.
Leanban
This integration or combination uses Lean as a way to combine the components of Kanban and Scrum framework to deliver the most sustainable values within a short span of time.
Conclusion
Usually, when you think about your next project, you must carefully weigh and prioritize the criteria, which I have mentioned above, to ensure the framework focuses on aligning with the organization's goals. Apart from this, you also need to factor in the business & team structure, capabilities, and flexibilities. Once you have determined all these factors, you can follow the criteria that I have mentioned in this article and chose the framework that best suits your organization's culture and can help you align your organization's goal.
If you wanted to learn about any of these frameworks in detail and other Project Management frameworks in detail, I would strongly recommend getting in touch with the NovelVista team at training@novelvista.com. I am sure they will be able to help you out and guide you further. If you wanted to learn more about various Project Management framework and which one suits best for your project and professional journey, connect with me over LinkedIn https://www.linkedin.com/in/abhishek-pmp/, I will try my best to help you out.
***Disclaimer: Views expressed in this article are my own. I have articulated this article based on my experience and observation. In my 15+ years of professional career, I have seen multiple Project Management and Agile frameworks. I can understand that Agile frameworks can be very confusing as they may look & sounds similar, and I am sure they can be perplexed. So I always wanted to clarify the same through a comparative analysis. The article is purely based on my viewpoints and experience; if anyone wishes to share their thoughts, please share your comments. ***
Topic Related Post
About Author
Abhishek Mishra aims to create a new platform or forum to facilitate discussion when people or leaders feel stuck and confused or unable to add value. He wanted to create a platform where people help and support each other, where there is no gender differentiation and where people become role models for each other. As a writer, he has been accomplished and accolades in several platforms for expressing his feelings through his words. He has written multiple articles that many professionals liked over platforms like LinkedIn, PModay.co.uk, PM Times, and Medium.com. When he is not writing books, you can find him doing project management. When he is not doing either of these, then you can find him trying out new cuisines. He is good at cooking and cooked multiple cuisines to date, but he has a specialization in baking fabulous cakes. Oh, man! It would be best if you tried his cakes and pastries. He is the kind of person who has loads of energy and does not like to sit idle. His first book, The Book of Powerful & Exceptional Quotes, launched in May-2020, the second book, Stereotypical Leadership, Launched in July, the third book, Envisioning PMO & Project Management through a Jugglers Eye, is scheduled to be launched on 27th Dec 2020 He has got stunning writing skills, Culinary skills, and strong management skills; not just that, he is also a process-oriented person. In a way, he always keeps trying different things, and this shows his inquisitive nature too. Professionally he is a seasoned project manager with 14+ years of experience; he has been associated with multiple non-profitable groups to learn and discover ways to help the community and society.