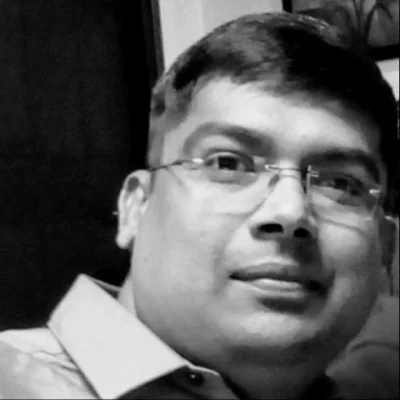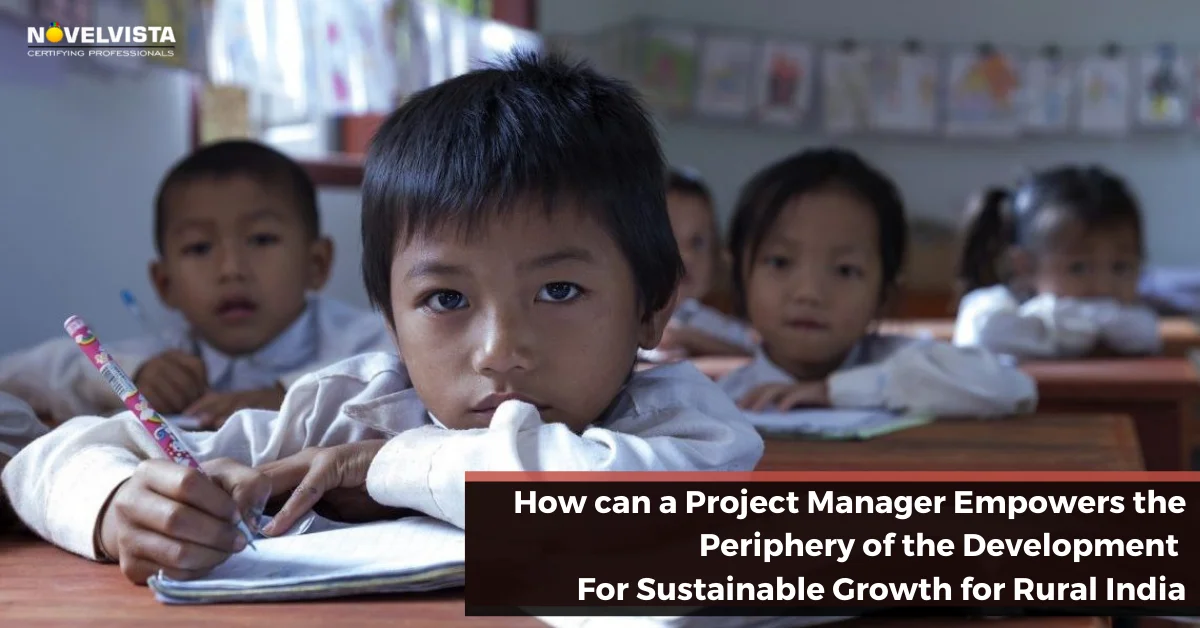 You know it is different "Empowerment" and "Development" but we can combine both this for a sustainable our rural developments, How? One of my projects it was at remote and rural area, one day during my site visit I met a visual that peoples are carrying water drum on their head with small babies as well as a senior citizen as well when I asked my driver, I noticed that their location was almost 4-6-km from the Govt common tank. We are discussing empowerment and developments, but we must watch where we are? it is a fact that still many of the Indian rural areas' development projects are in the periphery only. Govt has initiated many policies for rural landscaping "Sabke sath sabka Vikas", the real motto behind this the rural developments through by empowering rural youth for future developments projects. I would say from a project management perspective of view as a project manager we do the better empowerment at the rural youth, through the basic project management education for primary development of the periphery development. The basic awareness we can provide them through webinars and short-term coaching classes. A project team and an organization always keep in mind how to empower the communities for changing the present landscape into required development
Reshaping of the present economy and their development without migrating into cities: -
Yes, it is another fact that for an emerging development, for education the rural migration into cities, why can't open the basic infrastructure like hospitals, schools, colleges, computer centers, etc., With the help of govt and organization and NGOs can develop the basic infrastructure development. Projects where still in the peripheral must be reshaped with the help of Govt development policies. In my opinion, the rural areas are one of the substantial places where can do better development projects, all development policies of the Govt. are looking for that only.
The concept of integrated working, the concept for mainstream development: -
You know one thing, do a project, and draw it on the ground is quite different, we need a second one to draw it on the ground by utilizing the local rural energetic youth. Because of that, we are doing two things a good resource for our projects along with their empowerment and employment opportunities for youth specifically in rural areas.
Bridging and cultivating the young seeds from the rural area: -
We understand the world where is now especially after this pandemic. Our technologies and tools and techniques are well equipped and established. As a project management team, we can be possible to make local awareness about these among the rural communities where we can cultivate the young buds for the particular rural zone development with the help of central govt yojanas. If a team can create a set of the new interested public in a particular territory it will well affect the project developments.
Make the awareness of the need, challenges, and way forward to a sustainable rural development team.
Only project management or PMO team can make awareness among the rural growth and future nation the real importance of change through continuous development and learning. A set of knowledge is required for changing the rural peripheries. Youth development is one of the toughest tasks by all prioritization, really required real prioritization skills as well. As a PMO team can develop the young generation and develop their ability of sustain and skills to develop others as well "Working and working from the ground has a vast difference, for working at the ground it is required a set of skills, tools, and knowledge by considering all the adaptabilities beyond the boundary. The present youth are our future of the nation, to develop the young mindset we have to feed them with pieces of knowledge for rebuilding the rural development and rural India through a continuous transformation
Topic Related Post
About Author
"Senior Project Manager/Senior Official-International Association of Project Managers (IAPM)-India New Delhi & Calicut and Trivandrum Metropolitan cities & Project Manager at Avaada Power Pvt Ltd-Avaada Group-India"
Mahesh is a project manager with more than 12 years of practical experience. He has enhanced the exposure of project management and procurement and construction projects through methodical planning, scheduling, application of appropriate project controls, relentless monitoring of costs and risks as well as optimal utilization of resources. Demonstrated capabilities of successfully planning and executing multiple projects right from the kick-off to plant handover across industries like thermal power projects and renewable energy projects across India.
Mahesh is a Certified Senior Project Manager (IAPM) and Certified Senior Agile Project Manager (IAPM). He holds a Bachelor of Technology (B-Tech) in Mechanical Engineering and an MBA in Project Management. Besides that, he is holding multiple international certifications in the field of project management. He is a recognized and certified PMP®, PRINCE2® Practitioner, Certified Project Manager (BVOPM) from BVOP™, Agile Scrum Master (ASM®) from EXIN, International Scrum Master (ISM™) from International Scrum Institute and International Scrum Assembly. Furthermore, he is certified in Fundamentals of Risk Management (FoRM) from the Organization of Certified Risk Managers (OCRM), he holds a Professional Project Management Certification from International Accreditation Organization USA and the Six Sigma Green Belt (CSSGB).
Mahesh is a passionate project manager having vast experience in traditional waterfall models and agile methodologies. He is a member and volunteer of various international bodies like Axelos-UK, affiliated member in OCRM-UK, he is a content writer for the International Association of Project Managers- IAPM Network in East Java (Indonesia) and member and senior content writer at AgileEducation USA – New Zealand
Mahesh is a Senior Official of -International Association of Project Managers-IAPM / Switzerland for the Metropolitan Regions of New Delhi and Calicut-India