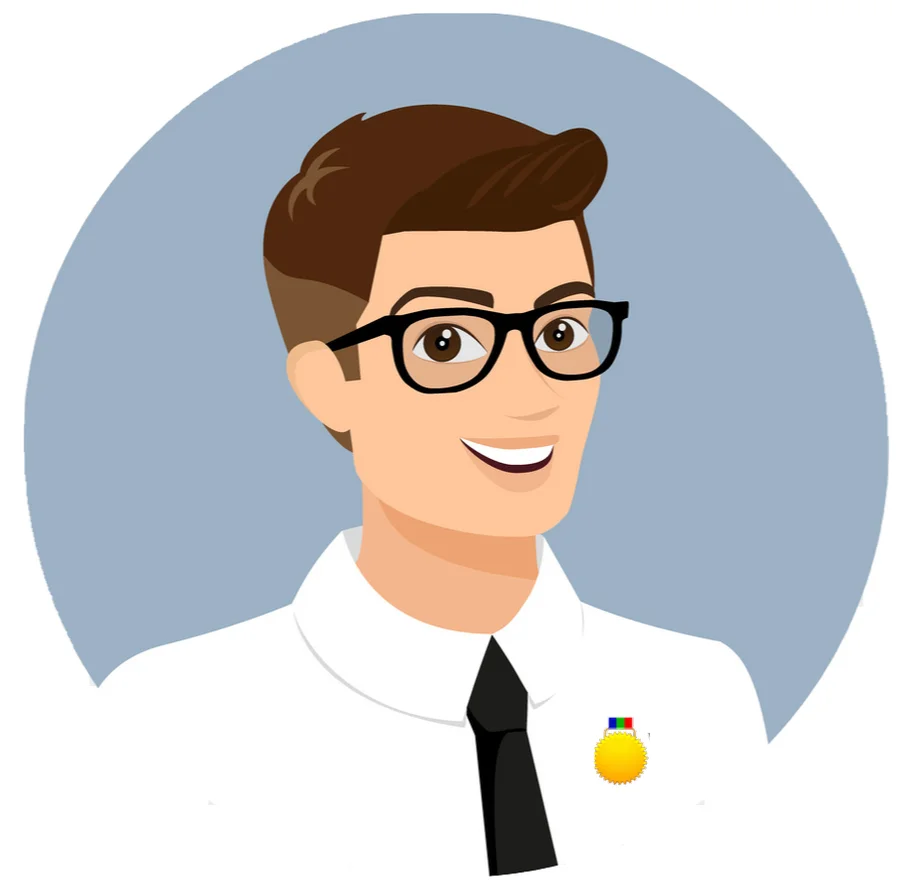 NovelVista
Last updated 21/07/2021
---

Did this world ever function before without the help of technology?
Be it in our regular living or our professional field, we all are so much drawn towards the usage of technology nowadays, that we often wonder about this.
But just the way humans learned to lit up fire step by step, the usage of technology, too, had its ups and downs.
We all have learned from various movies and TV series that when there is a war, one troop goes to the battlefield and another one stays to hold the fort. That's how technology was back in the '90s. It just used to work as backend support of organizations.
When the concept of ITIL arrived first, things took a drastic turn. People recognized the importance of perceiving IT as a service.
Over the years, the concept of ITIL has been improved a lot. From ITIL v1, it kept emerging and updating. In 2019, we were blessed with ITIL v4.
Now, how can ITIL be the main key to your business benefits in upcoming years? Have you given it a thought yet?
In today's blog, we are going to tell you about the ITIL market trends and how they can be a huge help. Make sure you leave a comment if you have any queries from us.
Any business organizations have certain goals, and they face challenges and hurdles to overcome that.
Which challenges are they looking forward to ITIL to solve in 2020? Let's have a look:
ITIL Market Trends:
According to industry titans, ITIL is going to have a gigantic and life-changing effect in our work environment in the upcoming year. The most talked-about IITL market trends are:
Revolution in the field of AI:
Although the media has tried to tone it down a little bit earlier this year by naming it as "Job Killer", we know how big of a help automation and AI has been in our life this year. From recruitment to project management and customer service, AI has thoroughly helped employees out to carry out the mundane tasks which kill their productivity.
In 2020, people want more help from automation rather than just some routine tasks. They want to analyze big sets of data, handle intelligent based reporting or data mining with the help of AI.
For this, they are depending on the newly upgraded version of ITIL v4 heavily.
Most Effective Customer Service Experience
We all know when it comes to a B2B environment, customer service management is a bit harder than the B2C environment. But when it comes to clients, they expect you to deliver the same level of smoothness in order to communicate.
For this, the organizations are looking forward to ITIL concepts which can help them in designing such interfaces and support mechanisms that will be clear to the clients.
Service Management will be sufficient enough
One of the main key points to your business benefits is service management. To provide the best service, various departments should come together!
In 2019, different departments like human resources, support departments, maintenance are adopting the concept of ITIL. We can hope that ITIL will surely show us a better picture of the field of service management in 2020.
Too much expectation! How much will ITIL be able to make happen? Let's walk by ITIL v4's new concepts once!
What's New In ITIL?
You will be surprised to see, ITIL v4 happened to be everything we are looking for!
What's new in ITIL v4 which wasn't in ITIL v3?
Let us show you!
AI and Automation have come under a broad light
ITIL proves that automation is not exactly a job killer, in reality, it is saving employees from the efforts which they are not supposed to put in.
ITIL v4's Optimize and Automate principle clearly says, the stress of every IT desk is a failure of the benefits of technology-based assistance which AI is providing to make our life easy.
According to ITIL 4 Foundation Book:
"Resources of all types, particularly human resources, should be used to their best effect. Eliminate anything that is truly wasteful and use technology to achieve whatever it is capable of. Human intervention should only happen where it really contributes value."
Future ITIL 4 publications and other resources will guide the practitioners to understand what is useful and what isn't when it comes to implementing AI.
The 'Talk' about co-creation of value
According to ITIL v4, customer success experience depended on this statement:
"A means of delivering value to customers by facilitating outcomes customers want to achieve without the ownership of specific costs and risks."
But, ITIL v4 says,
"A means of enabling value co-creation by facilitating outcomes that customers want to achieve, without the customer having to manage specific costs and risks."
Since we have moved from delivering value to co-creating value, I guess that would be something really valuable in order to the customer service experience. Isn't it?
Service Management can be properly defined
Whenever Paul Wilkinson asks in ITSM conferences, "How many of you can tell me what service is?" only a couple of hands raises in a room full of 100 people. Funny. Isn't it?
ITIL v4 might help you out here. It states:
So what do you think? Can it be useful in order to service management?
ITIL Certification:
To use ITIL as your strength, you need to be an expert in that field first. Let me tell you, ITIL job prospects are pretty high these days. Since ITIL v4 has already spread its wings in project management, information security management, risk management, talent management and many more, organizations are broadly looking out for experts in that field.
You can take up an ITIL Training online anytime you want. It will make you go through the entire ITIL course covering all the module thoroughly. Once you are done with the course, you will have to sit for the ITIL exam. After the completion of that exam, your ITIL certification will be finally done.
You can check out the entire course you need to cover right here.
Conclusion:
Once you are aware of how to use IT as a service, you can help your organization by manipulating technology to achieve the exact business benefits they are looking for.
So are you ready to unlock the spell within and crown yourself as the Wizard Of ITIL?
Topic Related Post
About Author
NovelVista Learning Solutions is a professionally managed training organization with specialization in certification courses. The core management team consists of highly qualified professionals with vast industry experience. NovelVista is an Accredited Training Organization (ATO) to conduct all levels of ITIL Courses. We also conduct training on DevOps, AWS Solution Architect associate, Prince2, MSP, CSM, Cloud Computing, Apache Hadoop, Six Sigma, ISO 20000/27000 & Agile Methodologies.