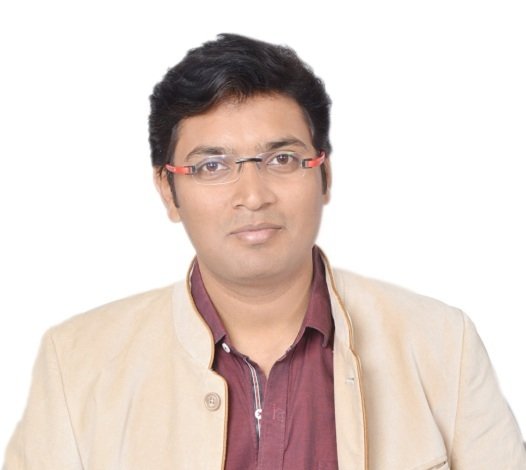 Which is best Target Model to ensure optimum benefits of SIAM Engagement
Lets see whats experts' advice to choose best model for your organization:
"Preferred is SIAM first, you can align your sow, contract timely and this also saves time in building up the ecosystem timely for on-boarding. But in reality very few customers are smart enough to take this approach, so parallel is also ok."
"Definitely given options SIAM should be first as it will allow creation of SIAM framework, drawing up the SLA, OLAs and terms of reference."
"An opportunity to establish a service integrator first is usually very rare. Such cases exists mainly in spin-offs, new organization set-ups, Startups, etc. However, even though the opportunity exists in such scenarios the focus of the organization is not usually SIAM, either they are, at these points, struggling with financial issues, cut over from parent organization, asset release etc. Hence, a service integrator alone does not become a focus for them. So practically being a consultant or SIAM provider, an Integrator has to enter as a service provider who can address some immediate challenge for the customer.

For example, Service integrator may enter a Greenfield scenario as a contract creation or optimization service provider who can help in reducing redundancies in the contractual framework, when these are sorted Service integrator can run the show in full swing. In second case, which is the most common, suppliers or service providers do exist with the customer, there so Service integrator can come it fully and get the opportunity to play integrator directly with existing provider. Considering above, I can hardly see any scenario where service provider or service integrator question would need to be answered in parallel, it can exist in theory but when you try to address it practically it would be much easier."
"I agree to Rakesh Kumar, this was a discussion during SIAM BoK development that I was part of. Given that Greenfield SIAM initiatives are too less. What should naturally happen is below Developer's clear understanding about existing services, service boundaries, groupings and service providers are important to assess the suitability for SIAM model.

Moreover, the basic principle of SIAM and its significance is that the model is used when u don't get what u needed from ur existing multi supplier landscape. Hence, multi-supplier landscape exists and SIAM overplayed on top of it."
"This is Chicken and Egg Story. Reason is even after selecting a service integrators new service providers can be added as part of technology / organization change management.

At the same time we wait for service providers fist there is no end to this. Yes silver line is service integrators are required to manage multiple service providers on same page. So in that logical sequence service provider make sense.

In my perspective - Given a chance evaluate where we are establish governance and operating principles for integrators followed by keep adding new service providers in modular . This way we are not loosing work done so far make it modular with holistic principle. Iterative and feedback inclusive for addition of ever y service provider.

Ease of governance. Customer value focus can be achieved .because that is the big responsibility of integrator. Mixed ITIL v4 principle s for deployment of SIAM."
"In my opinion, identifying the right Service providers is very important Criteria to be done first. Since it's a Multi-sourcing model, selection criteria for the best service provider based on their core expertise is critical for the success of the project. Service Integrator is also a key role to be defined and assign to an eligible entity. The largest Service provider can also own this additional Role in managing the overall service delivery for the customers."
Vinayak Dhavale - ITSM Expert

"According to me, in SIAM role of Integrator needs empowerment & if it has to be well defund if outsourced & hence he should be involved even in selecting service provides, there for he has to be selected 1st to own & drive SIAM implementation for its success."
"I've practically seen the challenges in setting up the SIAM framework in parallel to the onboarding of supplier's to their respective roles which had lead to delay and confusions. Means if a customer is entering into multi-sourcing engagement for the first time then having their SIAM framework ready is always a good idea by selecting service integrator (could be in-source as well), this will also help supplier's to align their solutions accordingly."
"The concept of "Service Integrator" came into existence to manage multiple supplier in IT Services. An organization will opt for a "Service Integrator" only if it is profitable in Cost-Benefit Analysis. Therefore you see it is very imperative that Client Organization is aware of the challenges it faces from multiple service provider, only after which they can opt for an efficient Service Integrator team. Again depending on the scale of the organization one can chose between building in-house Service Integration Capability OR outsourced model. Therefore it should be a mixed approach of first "Choosing Supplier" and running in "Parallel"".
"Would it not depend on the current challenges you would like to address? Probably that would let you decide on the best option considering firm's budget. It's always better to have less number of integrators. Given a choice I would always go by '1', cause it will be easy for me to hold someone responsible with less ping-pongs, but that off-course will depend on scope & scale in a given situation. Rest I agree with Pawan".
"Service integrator first: to set the tone of processes from begining in an integrated delivery framework. Service providers can align to SIAM from begining if in place already. Even cost of alignment for service providers to the SIAM will be lesser than the desining framework for incorporating preexisting service providers working with their own set of processes."
"I believe the engagement should run in parallel. This way we can ensure most benefits while not compromising on the neutrality."
"Well, ideally organization should go for the selecting the service integrator first, that defines the roadmap and integration points for all service providers. It will help in a very smooth transition, especially if organization if going for multi-sourcing for the first time. The fallback of this could be increased cost.

But in real life scenarios, you'll find that organizations go for sourcing service providers and one of key service provider is asked to play the integrator role with a li'l support from organization. This saves on cost but there comes quite a few challenges during rollout."
"Well over the years in my experience of running and deploying SIAM . The more successful projects are where a SIAM model is defined early.

Challenges of introducing SIAM at a later stage may lead to contact CRs as not all managed providers solution may align with the SIAM model. SIAM operations can be retained ,outsourced or Hybrid."
Above expert comments reflects real-time experience of Subject Matter Experts in field of SIAM Implementation. Thanks for active Contribution.
Let's conclude above Interesting Topic
Selection of Sequence of Service Integrator, Service provider will vary based on many strategic circumstances (ex Green Field Implementation, Contract Novation, Contract Renewal, Change of Suppliers in current customer eco-system etc…).
There can be many approach but lets see key approaches to introducing this SIAM deal structure.
Approach 1 - The Service Integrator is selected First or in parallel with a Single Lead Supplier as a distinction test case. Subsequent selections are for the remaining Service Provider & Service Integrator may play performing a role on the client team for supplier on-boarding.
Approach 2 - Usually chosen in situations where a Lead Multi-tower Supplier is being removed or replaced with new Service Providers. In such situation the On-boarding of both the Service Integrator and the Service Providers can be conducted in parallel.
Hope you find above expert comments useful for your SIAM Implementation Journey.
About NovelVista
India's leading and Globally 1st Training Service Provider of SIAM Professional. NovelVita's SIAM training focuses on Pre-sales (what services to sell to customer from SIAM Perspective), Transition (How to design SIAM Process) & Operations (How to run SIAM Deals in operations) areas with real-time case studies and examples. Contact us on manish@novelvista.com for more information of SIAM Training & Certification areas.
Topic Related Post
About Author
Manish has more than 13 yrs of experience in IT Industry and has worked as ITIL Head with expertise in the areas like Enterprise IT Transformation, ITSM, SIAM, Blockchain.