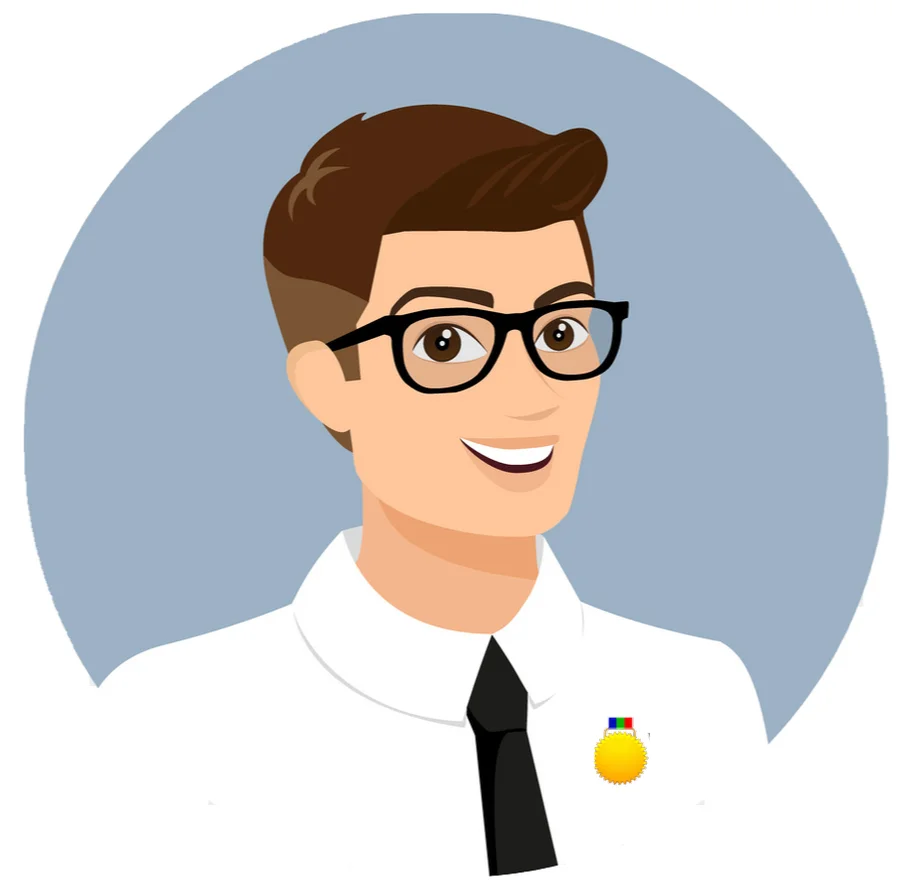 NovelVista
Last updated 22/07/2021
---

"Why the implementation of ITSM tool is such a big deal? And what all do I need to know about it?"
From the time we promised to share some knowledge about ITSM implementation in the 1st part of this blog, this question must have crossed your mind more than once.
Suppose, a bike stuntman is going to attend the biggest stunt competition in his town. He needs a new bike for that.
Before buying his new ride, he will check its wheels, tires, mileage, if he is comfortable riding that bike or not and many more.
And to understand which bike is a perfect fit for him, he needs to have in-depth knowledge about the bike he is buying.
You will have to deal with the same scenario while implementation of an ITSM tool for your IT Service Management. And you can handle it pretty well if you know about it.
In this blog, we are going to tell you all about the implementation of ITSM tools and ITSM Certification courses.
Implementation of an ITSM tool is like the relationships of modern. Once you have decided against implementing one, you need to be clear about your expectations. If they are blurry, you might end up hitting the rock bottom!
What are the outcomes you can expect from the ITSM tool implementation? Let's check that out!
Implementation of ITSM:
How do you understand it's time to implement an ITSM tool?
Most organizations think that ITSM software should come after people and processes. But the fact is, ITSM tool selection, implementation and usage are the major needs in most organization's journeys nowadays.
Before going for the implementation of ITSM, you need to ask yourself why do you need an ITSM. According to statistics, most organizations went for ITSM tool implementation because of the following reasons:
They needed less number of IT staff

They wanted to reduce IT service and end-user downtime

They wanted to save time, cost and effort by capturing knowledge and re-using it rather than re-inventing the wheel for every single time.

They wanted to improve the quality of customer satisfaction as well as employee satisfaction.
Do you think you too need the same?
Then it's time for you to go for the ITSM implementation.
Most Used ITSM Tools:
ITSM tools are mainly known as ITSM suites which support the entire ITSM process. There is usually a workflow management system for handling incidents, service requests, problems, and changes. They also include a configuration management database to store information about hardware and software assets.
There are more than 100 tools who are self-proclaimed ITSM or ITIL tools. Some of the most used ITSM Tools are ServiceNow It Service Management, Freshservice, RescueAssist, Samanage, InvGate Service Desk, Cherwell ITSM.
How To Select An ITSM Tool For Your Business?
The main challenge for ITSM nowadays is to align the DevOps and Agile practices with new, conversive business operations. That makes ITSM implementation a bit tricky as well.
The choice of ITSM tooling should fit the Agile and DevOps framework of your organization.
You should evaluate your existing ITSM activities as well to understand the impact of implementing new technology.
While the implementation of ITSM, things you should take care of are:
Consider integration with other tools to the end-user experience.

Develop baseline expectations and requirements for new ITSM technology implementation and the possible outcomes.

Evaluate the cost and expertise required to deploy and operate new technologies.

Understand how the investment maps work to achieve improvements in business and end-user experiences.
ITSM Best Practices:
Though the activities of each organization are different, the best ITSM practices can be categorized depending on their nature. You may ask, why is it important to categorize the best ITSM practices?
Well, with the ever-evolving platform of ITSM, it can be difficult and complicated for the service desk IT professionals to keep up with the needs of today's employees. This category is to make them understand that the underlying purposes of ITSM will not be changed with evolution.
Main categories of ITSM best practices are mentioned below:
Incident Management best practices

Problem Management best practices

Asset Management best practices

Change Management best practices

Release Management best practices
How do you think you can understand all of these fields in-depth? Pretty simple! An ITSM Certification can help you in doing that!
Are ITSM Certifications Helpful?
An ITSM certification helps an IT Professional to understand the best practices and best solutions at any IT Service Management situation. Once you are an ITSM Certificate holder, it gives you the power to work on reducing the cost, effort and time of any organization, as well as adding value to the service management system at your current organization.
Along with that, once you are well versed in ITSM, you will clearly understand when it is time for your organization to implement the ITSM tool.
According to ITIL V2 author Paul Wilkinson, out of 15,000 people, 85% hold an ITSM certification or are undergoing the training on ITSM. When you are going to get yours done?
Which are the ITSM Certifications?
The ITSM Certifications you should opt for to a detailed understanding of ITSM are:
ITSM Foundation Certification: ITSM Foundation is the entry-level qualification in the field of IT Service Management. ITSM Certification qualification is focused on the key elements, concepts, and terminologies associated with IT service lifecycle management. It includes IT Service Management Lifecycle Phase Interactions & Outcomes, ITSM processes, and Service Management best practices.

IT Asset Management Foundation:

IT Asset Management certification validates an overall understanding of IT Asset Management (ITAM) as a process set and the IT Asset Management Lifecycle. You will gain a foundational understanding of ITAM related activities including Hardware Asset Management and Software Asset Management. With this ITAM Certification, you will also learn the benefit of receiving best-practice related guidance as to how to integrate these activities and processes into an overall Service Lifecycle within IT.
You can check here about the courses in detail, and then pick one which you think aligns with your career path.
Job Opportunities in ITSM:
If you have followed all the points we have mentioned so far, you might have understood this by now, a person skilled in ITSM is in hot demand in the job market now!
According to ITJobsWatch, In the past 6 months, a total of 1,655 jobs have been listed demanding ITSM skill sets in England. In the UK, it's 1,781.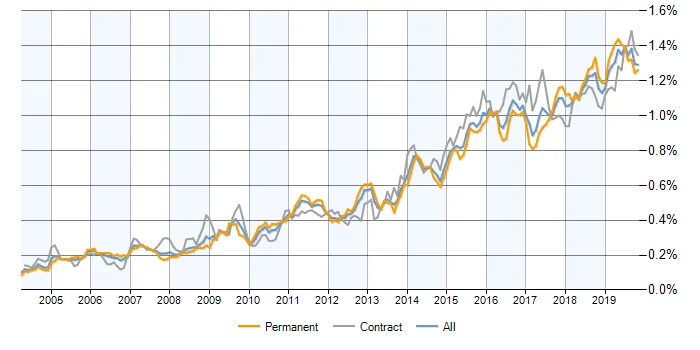 Source: IT Jobs
ITJobsWatch also states, the salary range of a person skilled in ITSM has increased as well. The previous year, an ITSM professional used to get 45,000 Euros per annum. Over the past 6 months, organizations are offering an ITSM certified person 50,000 Euros per annum. Can you imagine that?
Salary Trend in ITSM Job Profiles: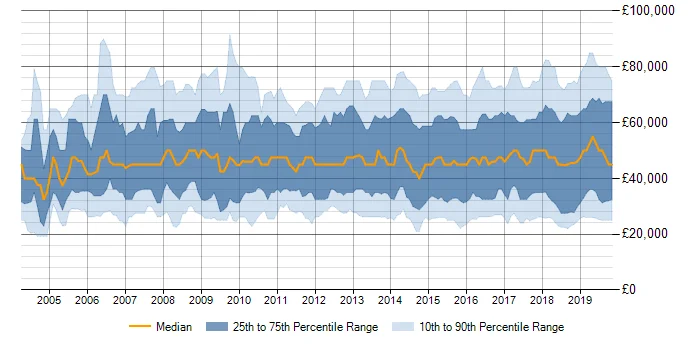 Source: IT Jobs
ITSM Automation:
There are several different levels of ITSM automation, each offering a certain level of functionality. The most basic form of automation used in the context of IT service management is that of ticketing workflow. This involves automating the following tasks:
Opening tickets based on the service catalog

Updating ticket SLA based on priority

Setting ticket attributes based on category

Initiating ticketing status workflow
The next level of ITSM automation is capable of repeatedly opening tickets based on a particular schedule. For instance, the IT team can schedule weekly or monthly maintenance workflows for network equipment.
Future of ITSM:
In a Gartner insight report, Whit Andrews said,
"To marry AI with advanced analytics will require new data and analytics best practices. Human expertise and skills will be a major limiting factor for AI ambitions. IT leaders should address the human capital needs for AI at the outset."
That is exactly what ITSM aims to do. Future ITSM analysts will be able to automate manual processes with the use of chatbots and integrated automation process while relying on their ITSM analytics to provide the proper direction and achieving the best customer experience ever!
So, what do you say? Are you ready to build your Team ITSM yet?
Topic Related Post
About Author
NovelVista Learning Solutions is a professionally managed training organization with specialization in certification courses. The core management team consists of highly qualified professionals with vast industry experience. NovelVista is an Accredited Training Organization (ATO) to conduct all levels of ITIL Courses. We also conduct training on DevOps, AWS Solution Architect associate, Prince2, MSP, CSM, Cloud Computing, Apache Hadoop, Six Sigma, ISO 20000/27000 & Agile Methodologies.