Vijayan Muralidaran
Last updated 21/07/2021
---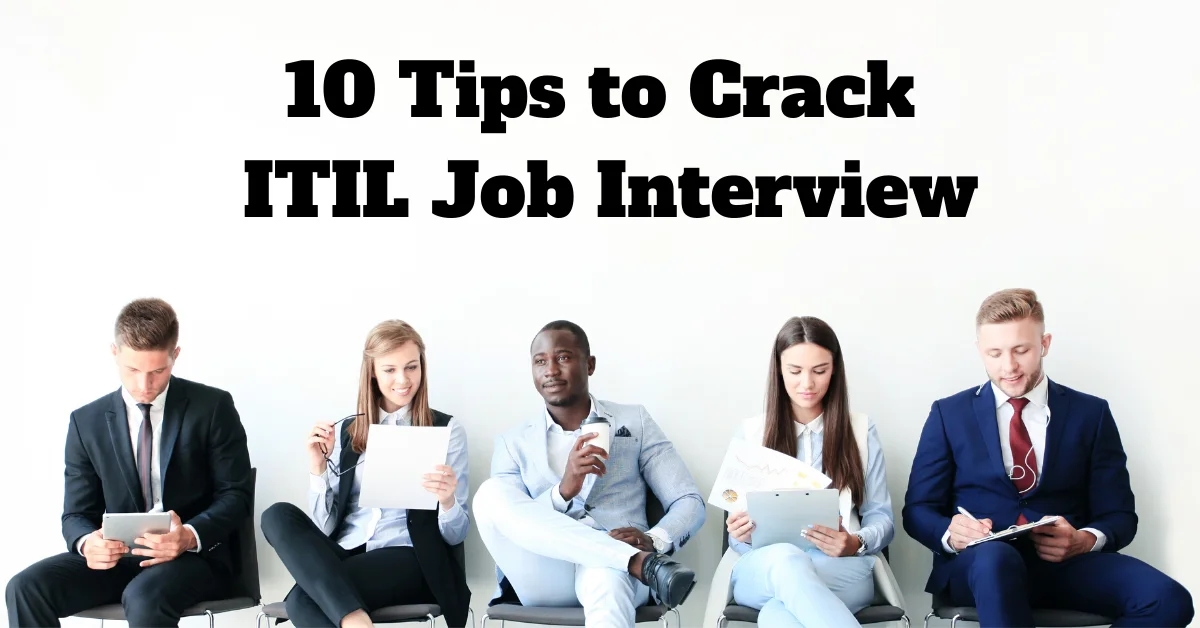 1. Understand the Job Description : -
"Please read the offer document carefully before Investing" – Important line in Mutual fund advertisement. Similarly for your job ensure that you "Read the job description carefully before applying". Ensure that both the preferred and desirable expectations are met while applying (100% preferred and at least 60% desirable should met). In case of they ask for any certifications, don't try to manage with your content in your profile – Most of the companies are very sensitive about certifications… Kindly ensure that the certification preferred should be in place else feel free to ignore the job so that the effort and time that you put in for your interview will not get wasted (Let's respect HR's effort and time as well here)….Please be specific with detailed justifications whenever they ask for Expected CTC…. Avoid mentioning "As per the industry standards / At par with my skills and experience"…
2. Study the current market : -
This is very crucial activity that you need to perform as part of cracking the interview – Start exploring tools and other aspects in addition to talking about only processes and procedures. Think of improvements/automations in terms of new technology like RPA, AI and ML…. I will not call this as new technology as this was there in the market for many years but still there is a myth that says "process guys are not aware of the technology" – Lets change this saying….
3. Analyse the organization strength and weakness : -
In addition to analysing the market, it is also important to understand the organization strength and weakness – Clearly analyse where the organisation is now and what is their vision and mission (Achievements and accolades along with concerns/issues). Come up with some roadmap (draft roadmap) to provide your thoughts on how the improvements can be implemented….Have this in place and don't reveal unless or until if your interviewer specifically asked (There might be a chance where your interviewer will get all your thoughts during interview and reject you….he / she can implement the same as if they arrived the concept… So, be careful while revealing such improvements)
4. Check where you fit in? : -
This is almost in line with the above point "Analyse the organisation strength and weakness" – Check where you fit in predominantly focus on weakness rather I call this as Improvements….Come up with the strategy on how you can nominate / contribute yourself with respect to the identified Improvements (Please think of 7-Step process of CSI) – Please talk about this by taking any one weakness / improvement as an example and as mentioned earlier, kindly don't reveal the complete strategy – Guide the interviewer with your thoughts half way through and also please provide your justification diplomatically on why you are not revealing the complete and entire strategy
5. Don't Quote IT Examples : -
Whenever you are mentioning about the process or function as per ITIL, please avoid mentioning examples relating to IT field rather take an illustration from other fields like Hotel Industry, Insurance Industry, Manufacturing Industry… Hotel can be best way to explain about almost all the processes (Especially Availability Management process, Capacity Management process, Incident management process, Problem Management Process, Demand Management Process, Business relationship Management and many more…..)
6. Talk your challenges and how you overcome : -
This will help the interviewer to recruit you for his / her organization. At the same time, ensure that you should not talk about all the challenges that you faced which shows your incapability of your attitude being proactive. Talk any 2 major challenges that you faced and provide the detailed solution for the same that you arrived. Another important point is ensure that you are not supposed to reveal any client name (even while you are mentioning about the achievements, kindly don't mention any client name) else this will leads to personal data breach of the client
7. Prove where you fit in : -
This is in line with the point "Check where you fit in" – You have to be more careful and confident explaining the interviewer where you can actually fit in – Please don't try to address all the weakness / improvements that you can help the organisation. Pick one or two and explain the interviewer the methodology (not in detail but in broader perspective) that you can arrive for addressing those improvements – As mentioned many times, please don't arrive the exact solution in detail by providing the step by step procedures / activities
8. Don't be overconfident : -
Don't try to be overconfident which will end up in pathetic situation during interview process – Accept wherever you are lagging and don't try to over manage the situation… Please start learning and treat every interview as a path for success from learning and positive attitude perspective… Work on the lessons learnt and try to make the interviewer comfortable that you are a good team player and it should be worthwhile selecting you into an organisation
9. Lifecycle in finger tips and not processes : -
Ensure that 5 lifecycle modules (Service Strategy, Service Design, Service Transition, Service Operation and Continual Service Improvement) are available in your thought throughout the entire interview process. Don't try to memorise all the 25 processes (If it is there in your mind, it's fine else this is not that much required). However ensure that the crucial processes should be well known along with the respective concepts.
10. Make yourself strong in minimum 4 processes : -
Please make sure that you are confident in minimum 4 processes – Ensure that you know all the concepts behind each one of them and also how it interfaces with other processes (at least couple of other processes) – For Instance, if you have confidence in Problem Management, Ensure that you understand the objective, purpose and how this can be linked to incident process and vice versa…. Have thorough knowledge of RCA and their techniques (like 5-Why Analysis fishbone diagram, pareto chart, brainstorming and so on…) – Try to map this with your current project or earlier project experience on how you address the effective problem management (in terms RCA Effectiveness) without revealing the customer and project name (as mentioned many times). Another Example, if you are confident in Service Level Management, ensure that you know the concepts of SLA, OLA and UPC….. Also focus more on penalty clauses along with rewards / recognition in case of achieving the SLA's…
Topic Related Post
About Author
Vijayan Muralidaran has more than 10+ years of training and consulting experience, including ITIL Foundation, ITIL Intermediate, ITIL Expert, Lean Six Sigma, SIAM Foundation, VeriSM Foundation, Risk Management, Continual Service Improvement, ISO Consulting, CMMI, Project Management and People Management.