Anita Adiraj
Last updated 22/07/2021
---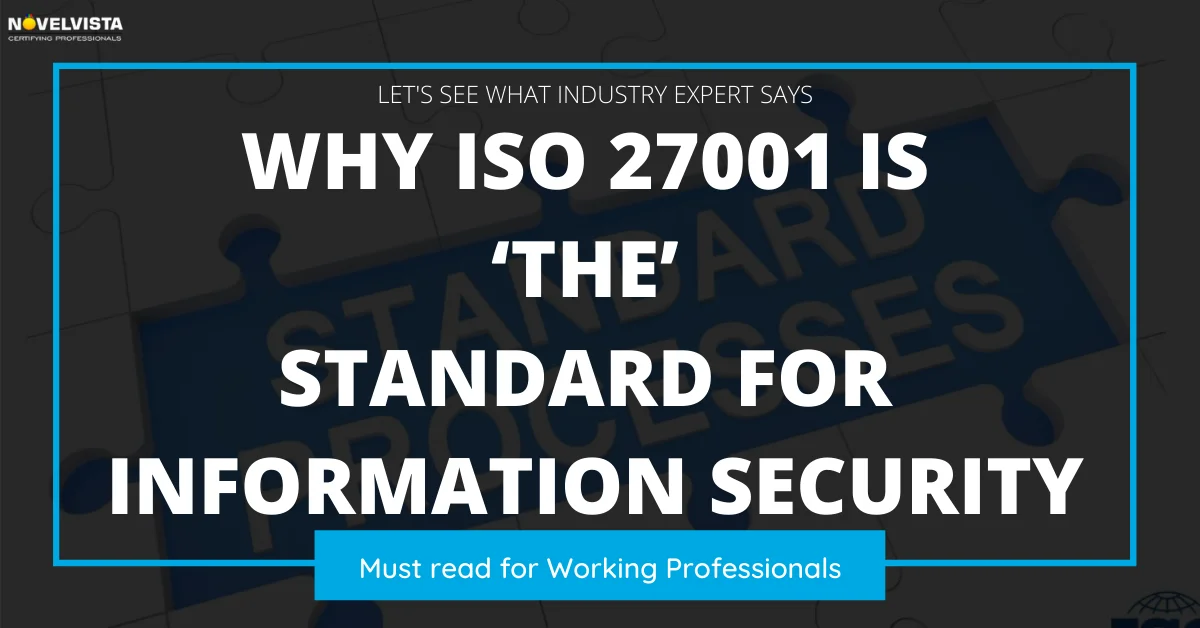 ISO 27001 is one of the fastest-growing management standards in the world, with certifications growing at an annual rate of 20%. If you have not already done so, it may be time to consider this standard for your organization.
ISO/IEC 27001:2013 (ISO 27001) is the international standard that describes best practices for an information security management system (ISMS). Achieving accredited certification to ISO 27001 demonstrates that your company is following information security best practice, backed by an independent, expert assessment of whether your data is adequately protected. ISO 27001 is supported by its code of practice for information security management, ISO/IEC 27002:2013.
HOW TO IMPLEMENT A CERTIFIED ISO 27001 ISMS
Implementing an ISMS based on ISO 27001 is a complex undertaking that will involve the whole organization. It can take anything from three months to a year from scoping to certification, depending on numerous factors specific to the organization (IT Governance's FastTrack™ consultancy, for example, guarantees certification for small businesses in three months).
An ISMS is specific to the organization that implements it, so no two ISO 27001 projects are the same. Although there is no typical ISO 27001 implementation project, we recommend the nine-step approach:
Implementation project, we recommend the nine-step approach:
Project mandate
Project initiation
ISMS initiation
Management framework
At this stage, the ISMS needs a broader sense of the actual framework. ISO 27001 addresses this in clauses 4 and 5, requiring the organization to define the context for the ISMS and the roles that the organization's leadership plays.
Baseline security criteria
Risk management
Risk management is at the heart of the ISMS. On the basis of regular risk assessments, your ISMS will adapt to meet new and evolving challenges, and ensure that the risks to information security are adequately and appropriately mitigated.
Implementation
Measure, monitor and review
In order for the ISMS to be useful, it must meet its information security objectives. To know whether it is doing so, you need to measure, monitor and review its performance.
Certification
The final step is, obviously, to have your ISMS examined and certified by an independent external body.
THE BENEFITS
Accredited certification to ISO/IEC 27001 demonstrates to existing and potential customers that your organization has defined and put in place best-practice information security processes.
Win new business and retain your existing customer base.

ISO 27001 certification proves you are taking cybersecurity seriously.

It demonstrates creditability when tendering for contracts.

Certification helps you to expand into global markets. An ISO 27001 certificate is often a supply chain requirement, while in Japan and India it is often a legal requirement.

Protect and enhance your reputation.

When it comes to security breaches, loss of customer confidence can have far more serious consequences for an organization than the fines levied by the country's supervisory authority or the Payment Card Industry (PCI).

Cyber-attacks are increasing in volume and strength daily, and the financial and reputational damage caused by ineffectual information security can be fatal.

Satisfy audit requirements.

By providing a globally accepted indication of security effectiveness, ISO 27001 certification negates the need for repeated audits, reducing the number of external audit days.

ISO 27001 is the only auditable international standard that defines the requirements of an ISMS.

Avoid the financial penalties and losses associated with data breaches.

ISO 27001 is the accepted global benchmark for the effective management of information assets, enabling organizations to avoid costly penalties and financial losses.

Having an ISMS certified by an accredited certification body is concrete evidence that your organization is in a strong position for GDPR compliance. Learn more about how ISO 27001 can help with your GDPR project.
Because of these many benefits, thousands of organizations around the world are implementing an ISMS aligned with ISO 27001. It helps safeguard their sensitive data, avoid financial penalties related to data breaches, and allows them to tender for contracts where ISO 27001 is a requirement.
Topic Related Post
About Author
She is the most experienced person in our writer?s forum. Her write-ups about IT Service Management have been the favorite ones of our readers in the past years. Amruta has worked closely with a lot of big farms and showed them how to utilize the ITIL framework to an organization?s supply chain management fruitfully. Her work areas mainly include ITIL Consulting & Implementation, GAP Analysis, ISO Audits, Process/Service Improvement Using Lean Six Sigma, Process Definition, Implementation & Compliance, Process Hygiene (ISO 20000), Quality Assurance & Program Governance.