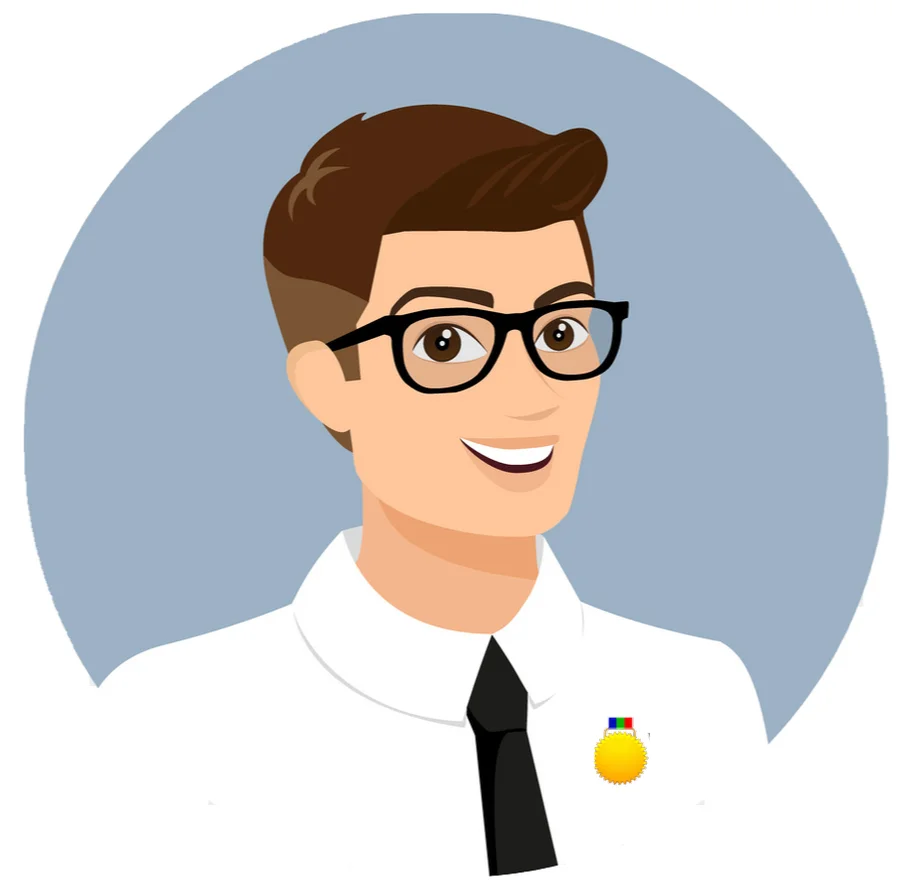 NovelVista
Last updated 22/07/2021
---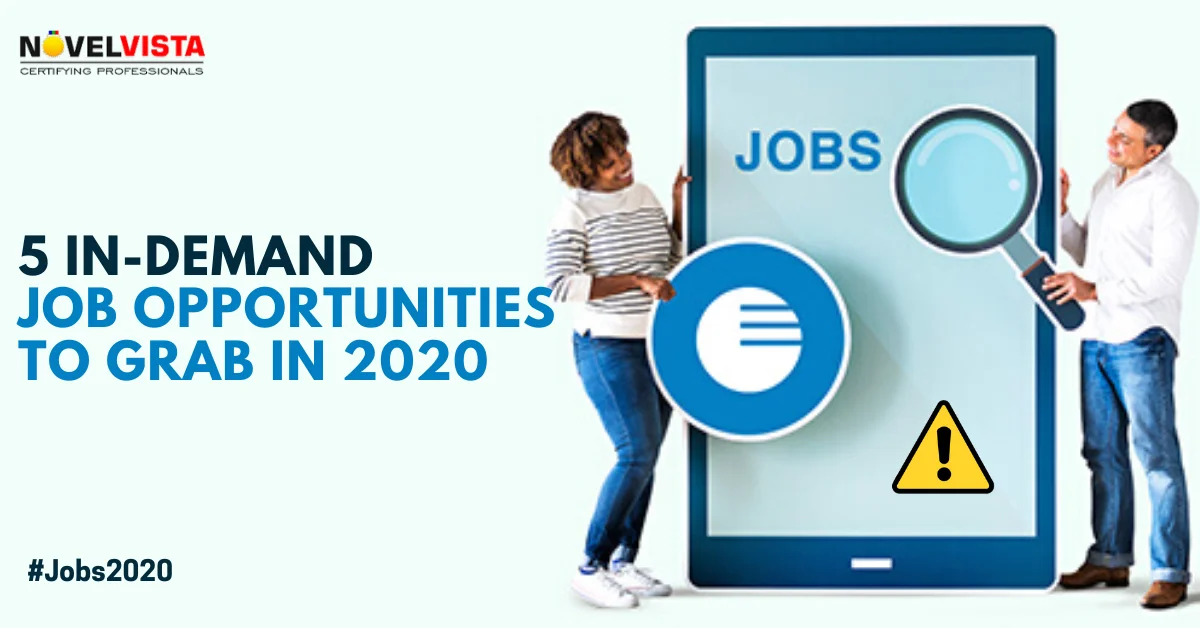 So you all have welcomed 2020 in a grand way. Some of you re-decorated the entire house in an entirely new form, some of you went out and partied all night on the New year's eve, some of you backpacked and set your foot out for some thrilling adventures.
But, did this thought cross your mind once that if you do something about your job, maybe you will be able to welcome 2021 in a larger way?
It didn't, right? And why would it be even a question? Your current job is paying you well, you are more than eligible to carry your own expenses, travel, and party. You are pretty much in your comfort zone there.
If you have read "Me Before You", you must have come across this amazing line by author Jojo Moyes - "Push yourself. Don't Settle. Just live well. Just live."
So, did this line give you a wake-up call?
No?
Then what we are going to tell you next, will definitely help you to look towards your career from a new aspect.
In this blog, we are going to discuss the top 5 jobs that are going to pay you a truckload of money in 2020. Do let us know if the list has changed your career priorities for the new years or not.
Go through the list below, and find out where exactly you should start your treasure hunt!
1. Project manager:
Well, it's been years, but this one has never gone out of trend.
And how it could be? With the tricky field of project management, new tools and software a project manager's main job is always staying updated.
From deciding the budget for the entire project, managing it, setting up the timeline to delivering the project to the client successfully, the project manager is the one mastermind behind the entire project scenario.
You might be wondering, how beneficial is this one for you? Well, in US dollars, the salary of a project manager is up to $ 75,474.
And the opportunities are huge too! At this moment, there are ~ 109k job openings for project managers in total. All you need to do is to keep yourself updated about the latest tools and technologies through new courses and training sessions.
2. Cloud Architect:
Another one which is still slaying the job market like a pro!
A cloud architect is a person who oversees the entire cloud computing strategies of an organization.
And you know how important it is becoming day by day due to our transformation towards a cloud-centric environment. And in such an environment, a cloud architect usually rolls the dices.
The usual salary of a cloud architect is going to increase up to $ 118,000.
All you need to do is to learn all about cloud computing through some course and stay updated about trending cloud computing services like Microsoft Azure and many more.
3. DevOps Engineer:
Again, a new one!
From our previous blogs why DevOps, I am pretty sure that you know all about DevOps by now.
Still, to brief it to you in a nutshell, DevOps is a culture that brings the DEVelopment and the OPerations team together. It sounds pretty easy when you look at it first.
But, whenever an organization tried to implement the DevOps culture, they faced trouble in the first go. Because previous employees need proper training to adopt a culture.
It becomes easy if someone in the team is already well versed in DevOps. Not only the person can help to build the DevOps culture, but it will also be helpful for the organization to manage the corporate environment with the culture as well.
Hence, organizations are heavily in the lookout for the DevOps engineers in 2020 to join the team.
A prediction says DevOps Engineer's job role can simply draw an amount of $ 123,000 this year!
And the best part about this job? If you are in the development team and are good in scripting and coding, you too can take a DevOps training and switch your job role to it!
4. Data Scientist:
Can you even imagine a day without the data? Of course not! Because in today's world, the data rules over us you can say!
And in this world full of data, we don't need to tell you about the roles and responsibilities of data scientists we guess.
A data scientist is a person who identifies a data analytics problem, determines the correct data sets and variables, collecting large sets of structured and unstructured data from disrupted sources, cleaning and validating data, analyzing it and many more.
In a nutshell, data scientists are the unsung hero nowadays!
In US, the average salary of a data scientist is $ 95,998. Can you imagine that?
5. Full-Stack Developer:
From the middle of 2019 itself, the demand for full-stack developers is being increased day by day.
Of course, why wouldn't it?
A full-stack developer is a programmer who can handle both the front end and the back end development to continue smooth user experience.
And when the organizations have one person with both the skills, they don't look forward to hiring one front end and one back end developer. Because a full stack developer understands the business needs properly and contributes accordingly towards the application.
That's why the average salary of a full-stack developer is $ 110,000, which is way beyond anyone's imagination.
So what say? Thinking of giving these a try this year?
Take-Away:
So this was just a teaser about how you can opt for a new start in 2020.
There is only one thing left which we really want to tell you. If you are opting for upskilling yourself this year, don't convert it into another new year's resolution which never gets followed and before you know, it's another 31st night where you are making another new resolution.
Get trained, get certified, grab one of the above training and make the best out of 2020!
If you are having trouble doing that, you might want to check this out!
We wish you a very happy and upskilled 2020!
Topic Related Post
About Author
NovelVista Learning Solutions is a professionally managed training organization with specialization in certification courses. The core management team consists of highly qualified professionals with vast industry experience. NovelVista is an Accredited Training Organization (ATO) to conduct all levels of ITIL Courses. We also conduct training on DevOps, AWS Solution Architect associate, Prince2, MSP, CSM, Cloud Computing, Apache Hadoop, Six Sigma, ISO 20000/27000 & Agile Methodologies.